A unique concept to foster talented achievers from the hair and beauty industry by StyleSpeak
AThe success story of HBS 2022 continues in its 4th Edition. The show doubled in size and offered new events for hair and beauty professionals to participate in!
This year StyleSpeak launched a completelyunique concept….the StyleSpeak Young Guns! The idea behind this concept was to foster emerging young talent in the industry and recognize these young achievers by giving them a platform to show their skills at HBS.
The first team of 8 StyleSpeak Young Guns to be selected included AtharvaTakke, Shine Janarthanan, NoopurChokshi, Aditya Kumar Sharma, Shwetasha Paliwal, Appu Wayne, Sagar More and MukeshSain. These 8 Young Guns were carefully selected on the basis of their commendable talent and proven skills.
These Young Guns presented their own showson the Young Guns Stage showing the audience theirskill and techniques.
StyleSpeak asked them to share their feelings on being selected as well as theexperience of presenting their own show at HBS 2022.
Atharva Takke, Hairdresser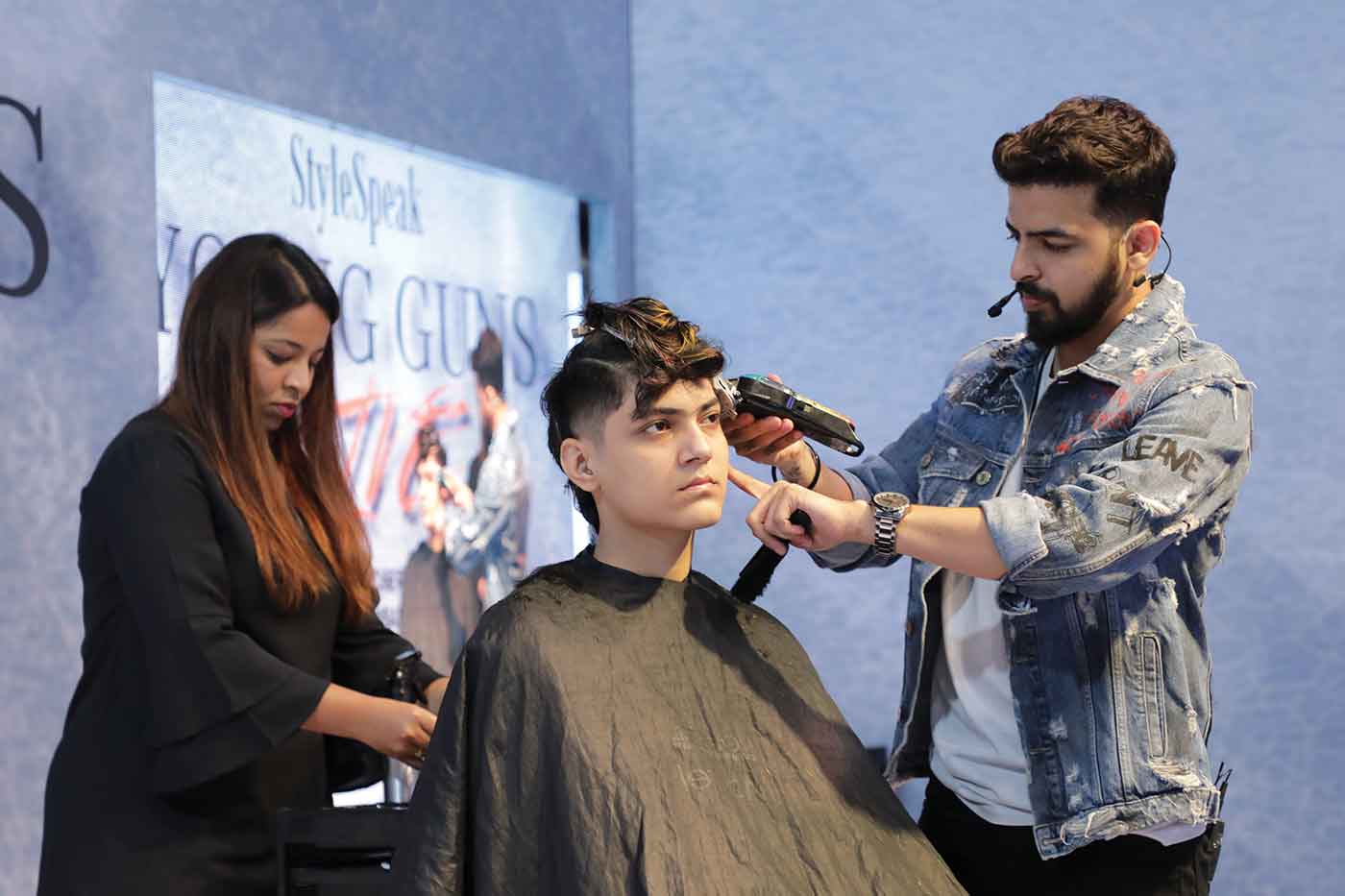 "It was an amazing feeling to get selected as StyleSpeak Young Gun 2022 because StyleSpeak is an esteemed brand, it's more artist & creativity-oriented.
I presented a male hairstyle at my show on the Young Guns live stage at HBS! The inspiration for my look was 'breaking the monotony where men have their sides done short and the top is kept long'.
The HBS Experience
"There were a lot of aspiring, young talent around in the show which kept the vibe high. Meeting veterans and stalwarts of the industry helps to understanding their techniques and knowledge. HBS had an amazing show line up and represented new talent and introduced various brands."
Shine Janarthanan, Hairdresser & MUA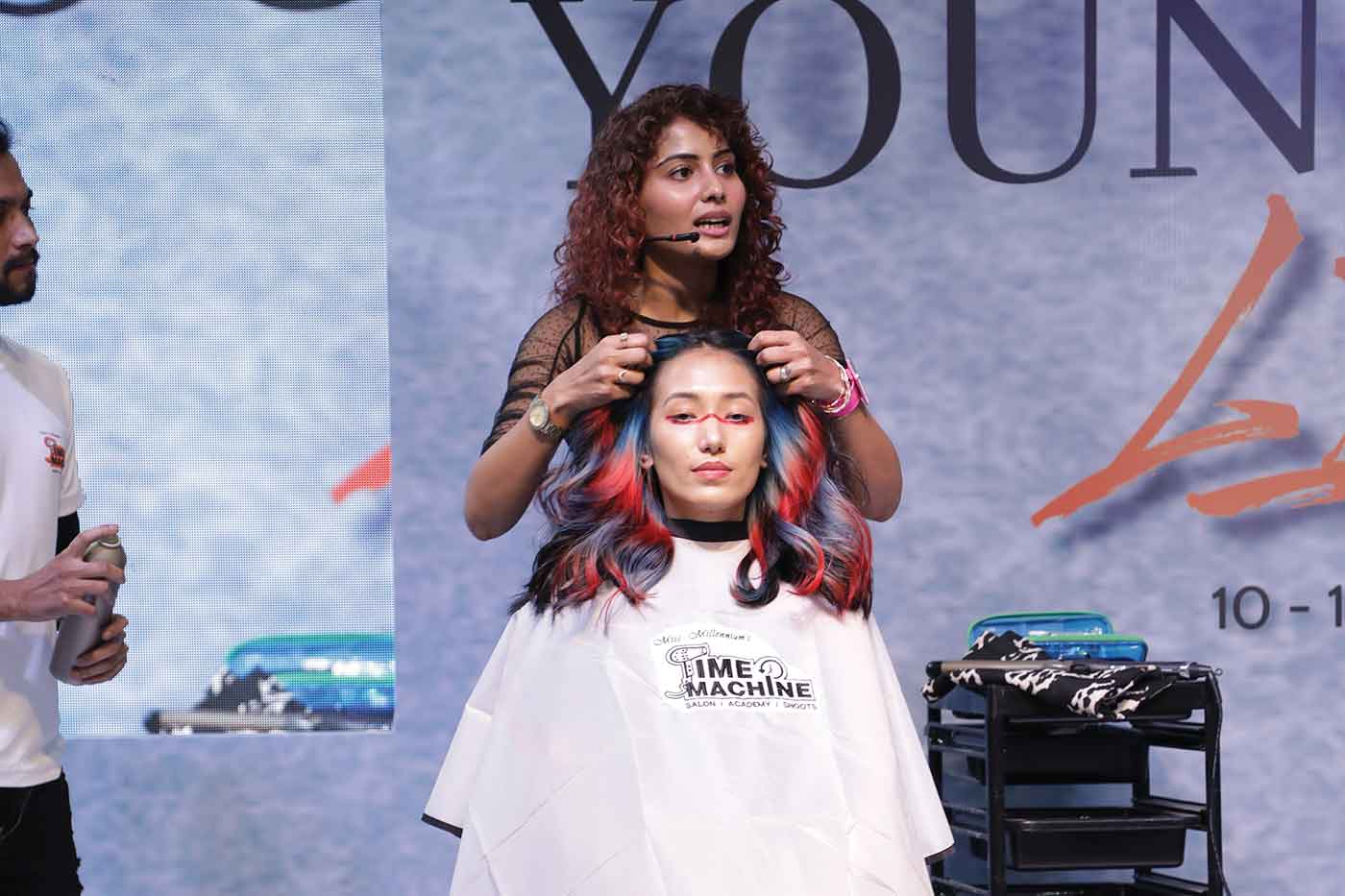 "It's always fun to be a part of a pilot project, and to be a part of the first ever Young GunsStage was very exciting. It is great platform to showcase your talent!
Our inspiration to design our hair collectionwas 'theBetta fish'.
HBS Experience
"The show was amazing. There was so much to learn from the other Young Gun artistes!"
Noopur Chokshi, Hairdresser & MUA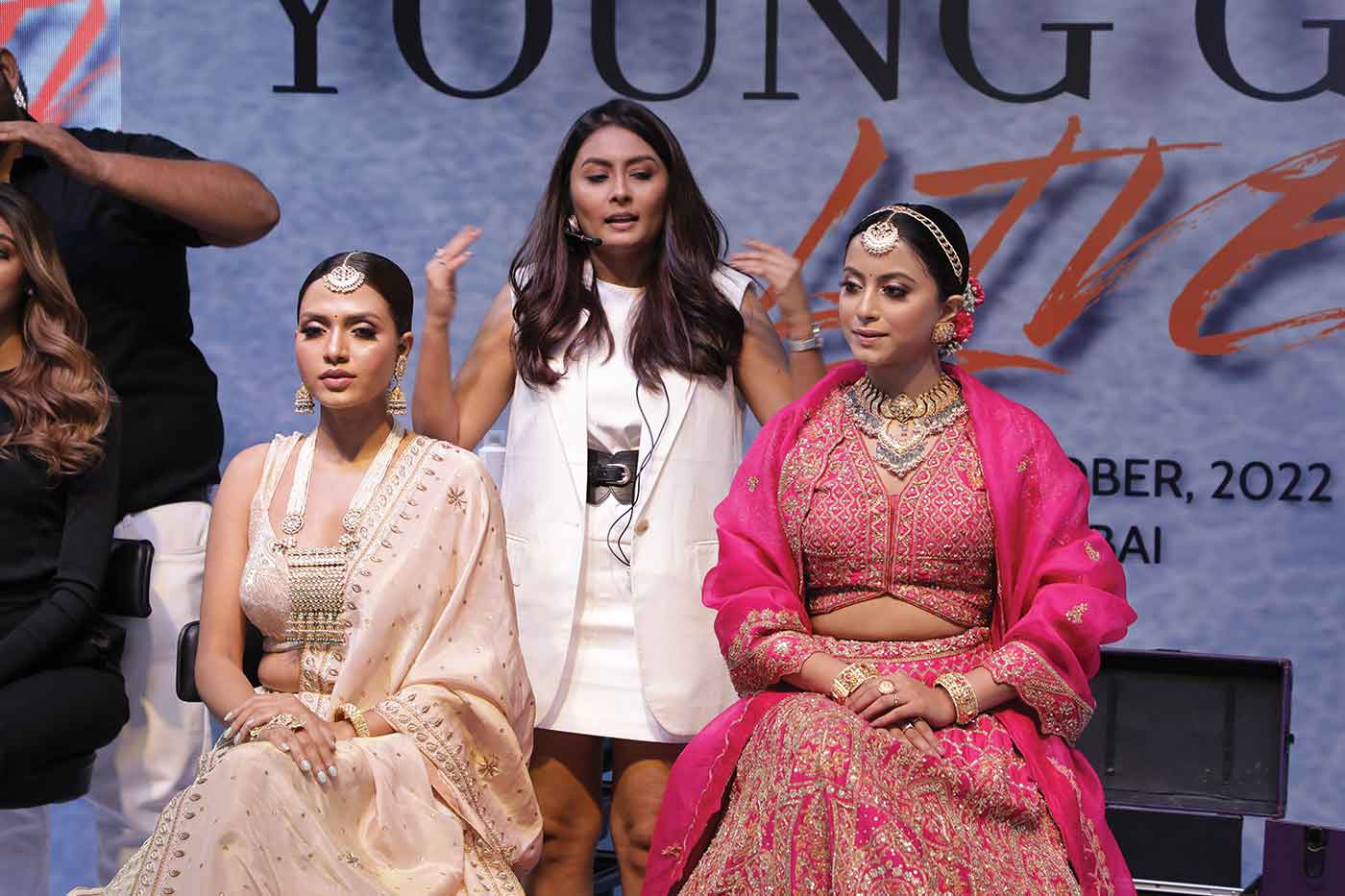 "It was truly an honour to be selected in the top 8 and be a part of the Young Guns squad and to share the stage with all my talented, skilled fellow colleagues from the industry.
My major inspiration was to showcase what I believe in, my style of work which relates to everyone.
HBS Experience
"My overall experience at HBS 2022 was truly great and memorable. Looking forward to many more in the future."
Aditya Kumar Sharma, MUA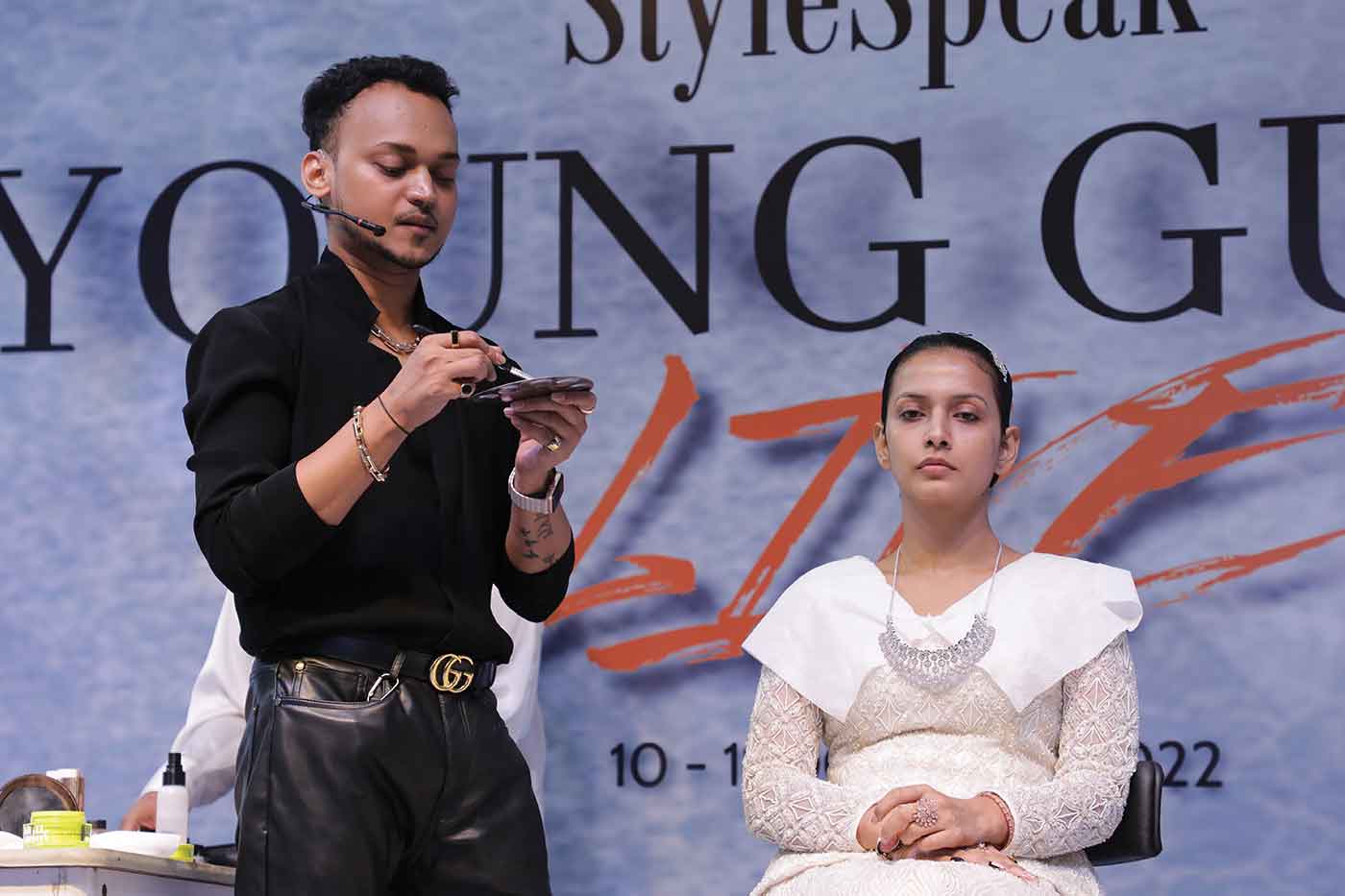 "Getting selected as StyleSpeak Young Gun 2022 is a great honour for me. I always love to be a part of StyleSpeak magazine."
"The Inspiration for my work does not always come from the same occupation,it can come from anywhere. My inspiration is my mom and dad, and my God who has always been there for me."
HBS Experience
"HBS has been a part of my life since 2018. I won the HBS best makeup artist award twice. It's not just about the award it's about the confidence I got from it. It was a great opportunity to show my work to people across different cities."
Shwetasha Paliwal, Hairdresser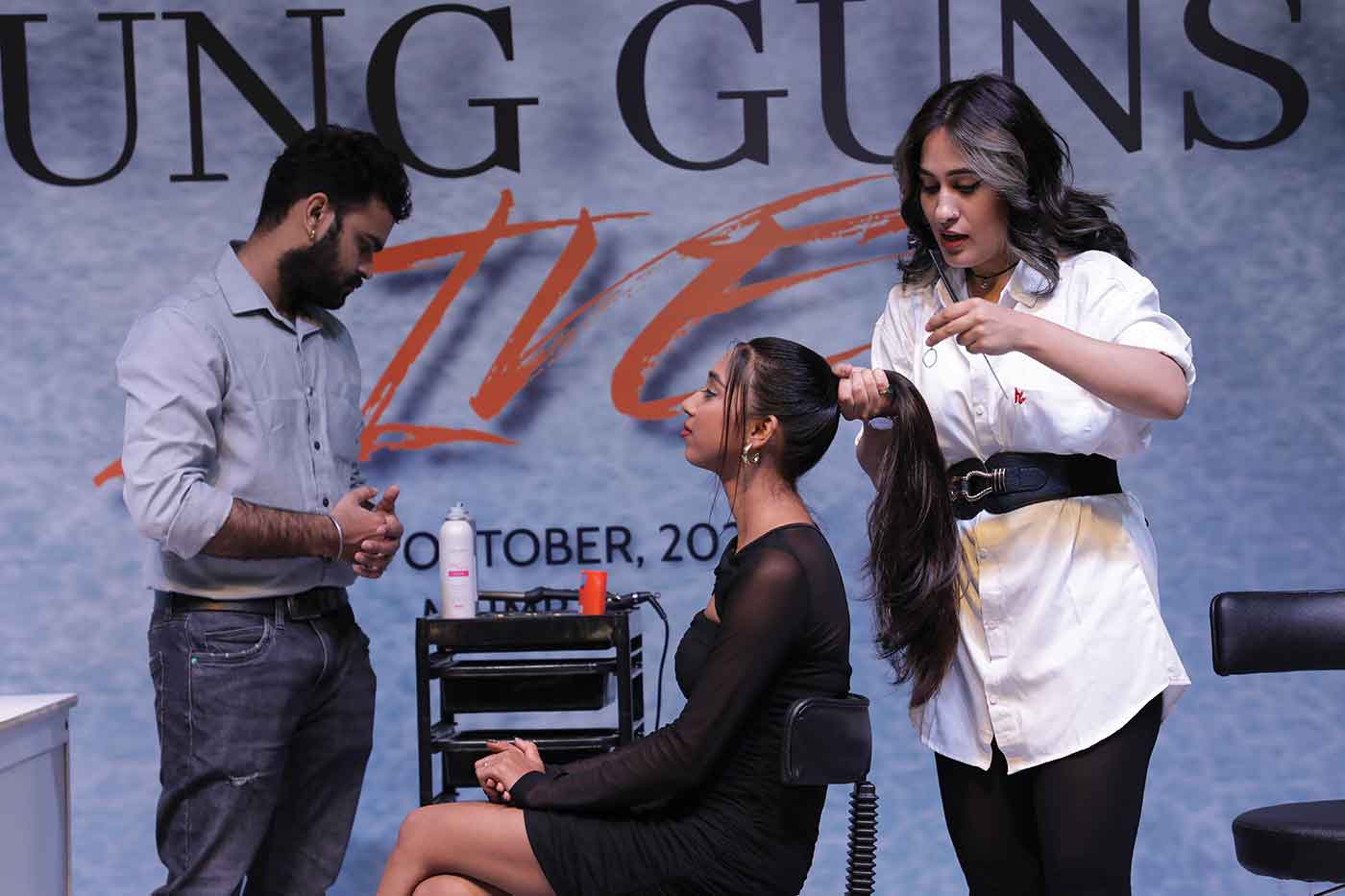 "I felt really honoured being selected as a Stylespeak Young Gun 2022 and showcasing my work at the Young Guns' Stage.
I got inspired by high fashion editorial look to create a ponytail with a twist with some classic face frame waves.
HBS Experience
Meeting hair and beauty celebrities, new talent of our beauty industry, watching them create beautiful styles and learning from them was a wonderful experience at HBS 2022."
Appu Wayne, Hairdresser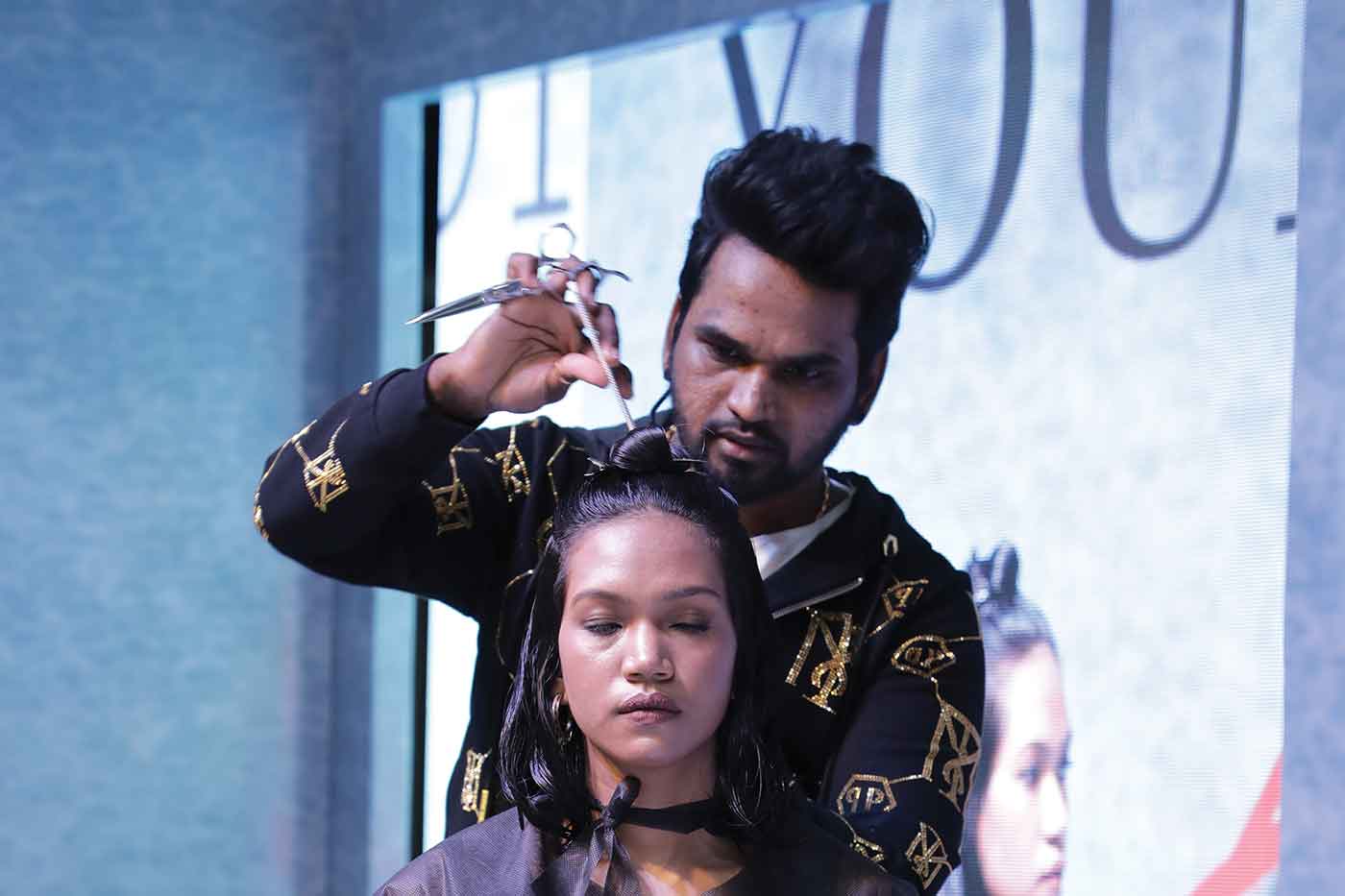 "I was very honoured and grateful to be selected as a Stylespeak Young Gun for 2022.
I learnt to inspire and got inspired by other talented personalities who co-performed.
HBS Experience
It was an amazing experience, this opportunity had provoked me to keep going and pursue certain standards in my creativity."
Sagar More, Hairdresser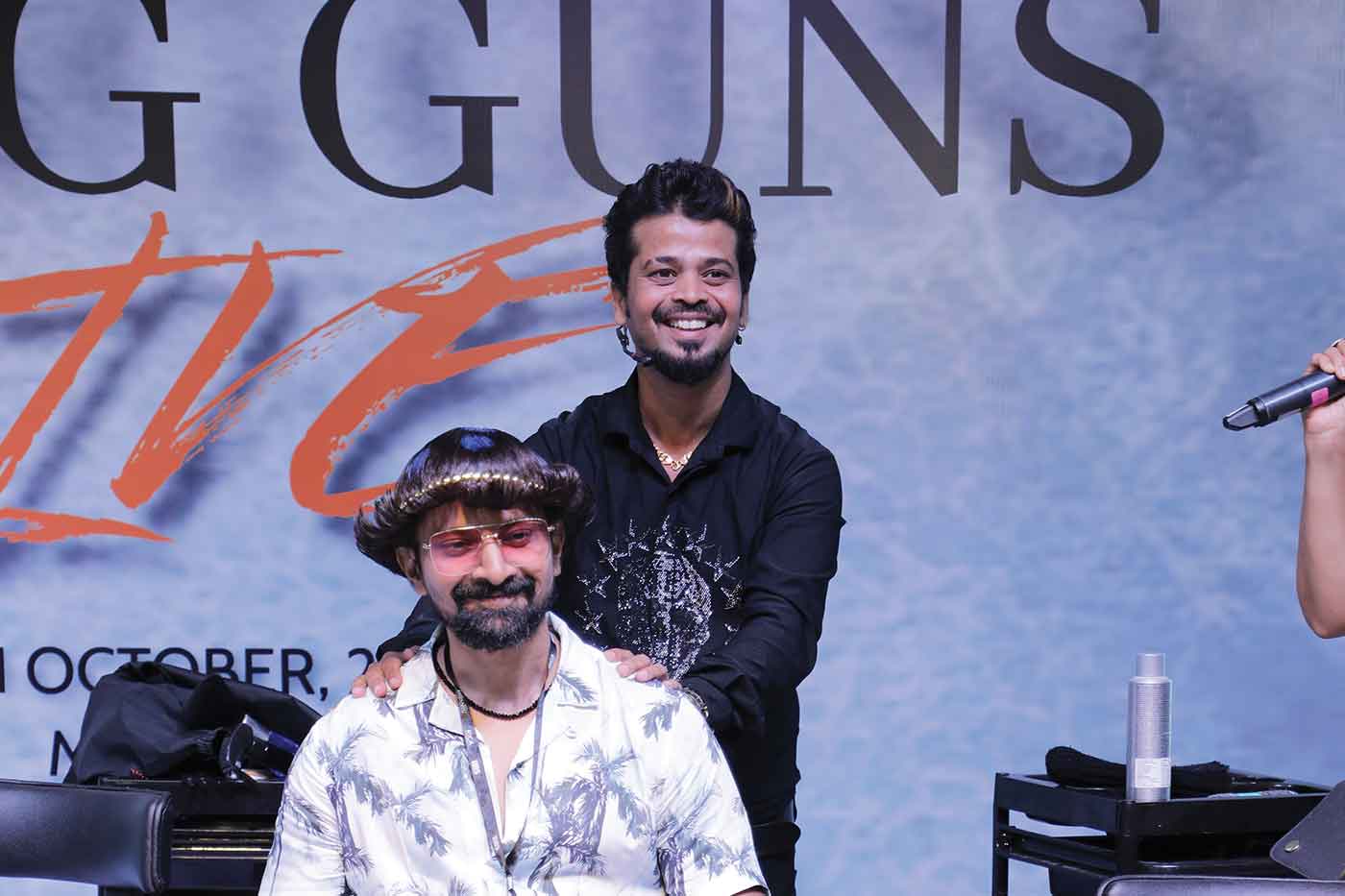 "I was honoured to be given this opportunity, and there was no better way to demonstrate my talent and inspire those who are trying to learn from me.
I believe your biggest inspiration lies within, you just have to discover it. In my life, my mentor was a huge inspiration."
HBS Experience
Always a pleasure to be a part of this show, and I've learned a lot from my fellow Young Guns. HBS gave me a great opportunity to inspire the next generation, so I'll keep doing it."
Mukesh Sain, Hairdresser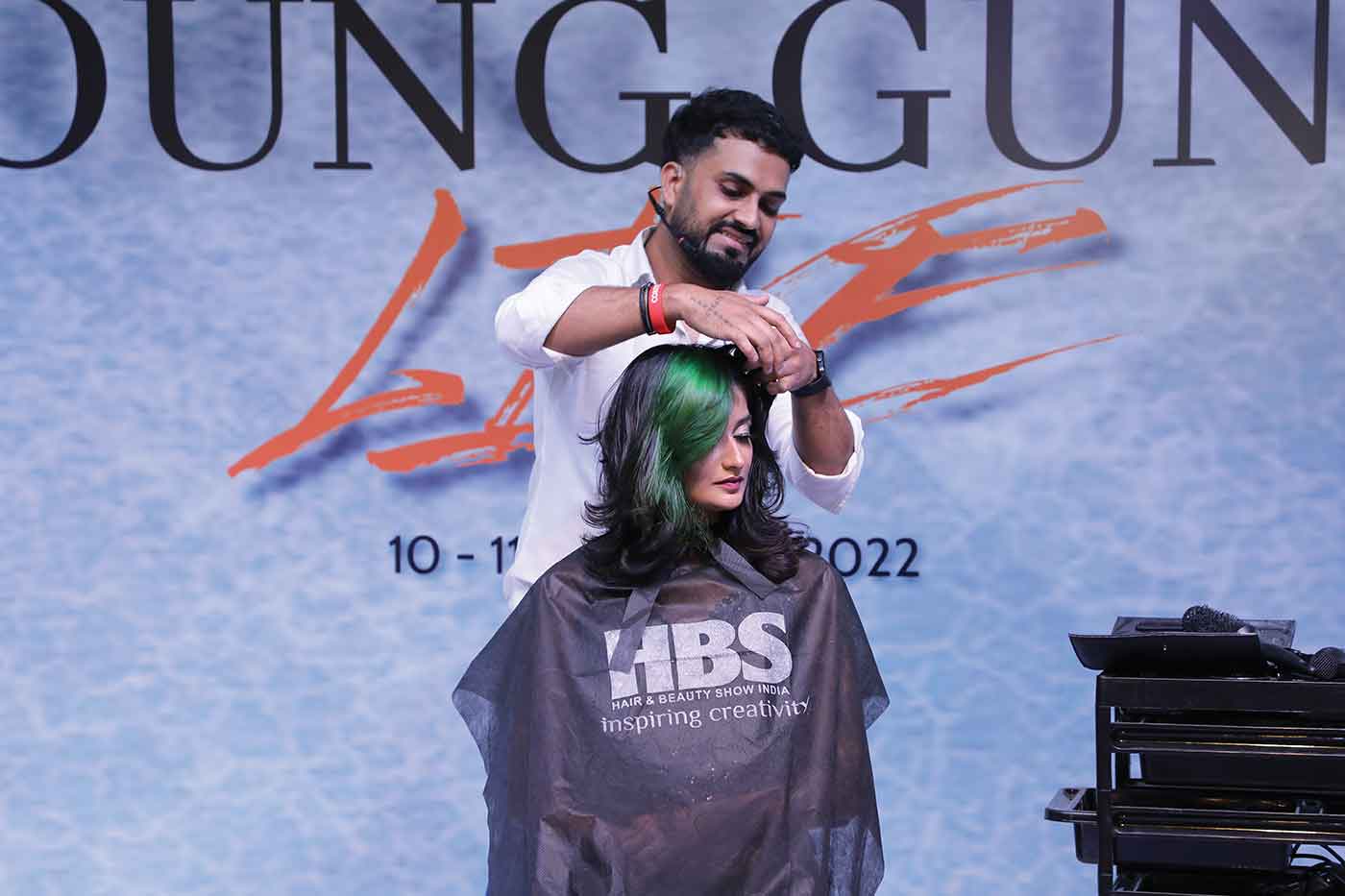 "I would love to thank the whole team of HBS for giving me this opportunity. I am glad that I got the chance to present some creative looks and ideas in front of everyone.
The look I showed on stage was tree inspired.
HBS Experience
My overall experience at HBS 2022 was amazing. This time I got to see many new talents new and looks. I loved the concept of Young Guns and I was glad to be a part of it."