Vandna's Salon, Lucknow is winning hearts with exceptional hair and beauty services at affordable prices.
Since 2005, Vandna's Salon has been expanding and creating new milestones with upgraded world-class services at affordable prices. Founder Vandna Mishra has become a leader in the industry with her expertise, skills, dedication and passion for hair and beauty. Vandna always believed in looking and feeling good about oneself and aims to offer the same confidence to every other woman. Vandna has done 10,000+ bridal makeups since 2005. Hence, she continues to learn, innovate and introduce trends for her clients and students. Vandna's Salon aims to be the rainbow in their clients' clouds by providing them the best grooming and pampering sessions that are memorable and value for money.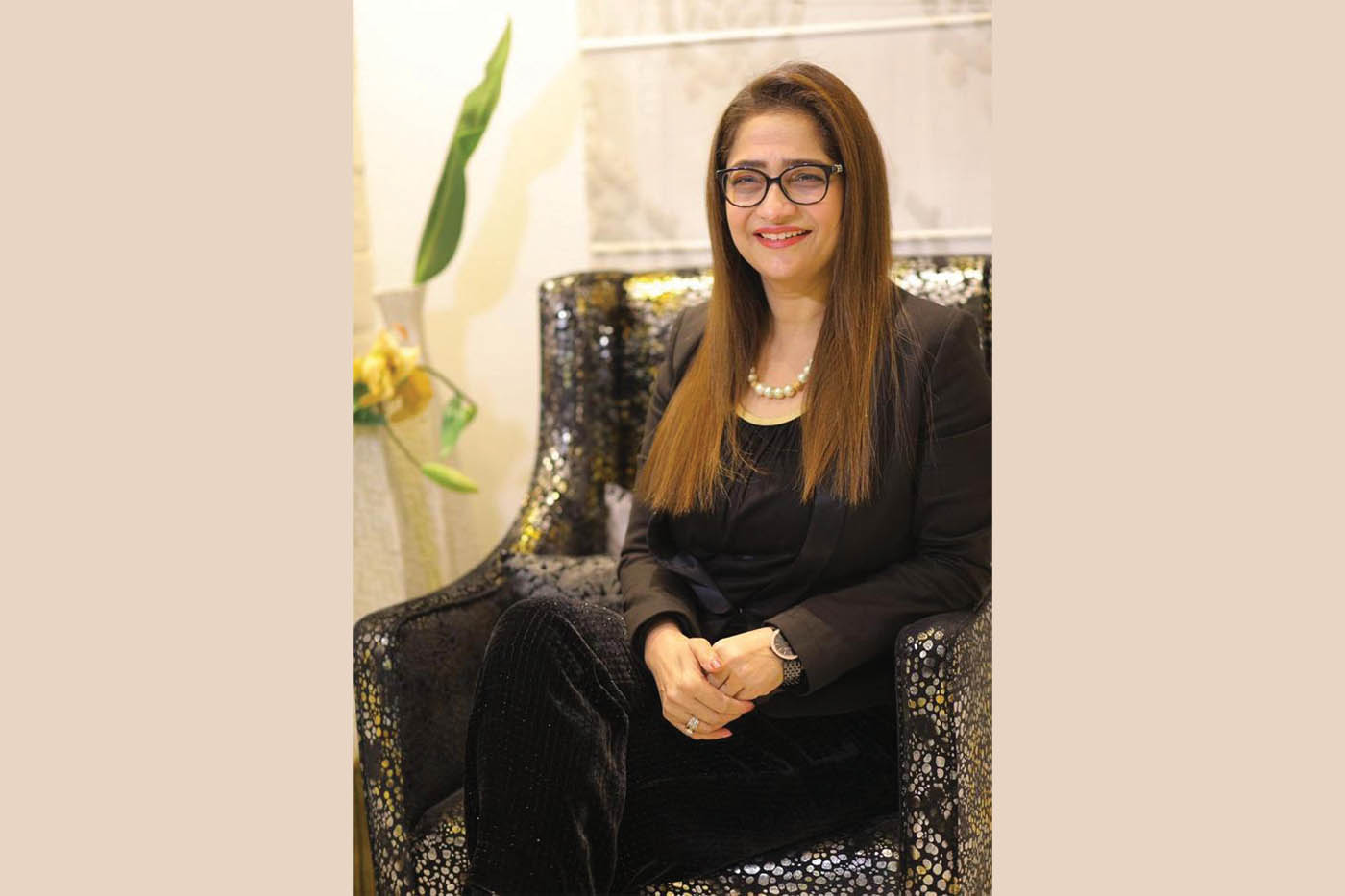 "It's only your diligence and honesty towards your work and constant determination that brings you success in life."
Stylish and Smart Décor
The salon interiors have a very British feel that brings utmost subtlety to provide the best calming and relaxing experience to the clients. Also, the interiors have been designed keeping in mind the practical aspects which makes it comfortable for the clients as well as the stylists. The most captivating element in the salon is the Directors Make-up Studio. Its European ambience, pastel colours and beautiful floral décor gives a feeling of freshness to all their clients.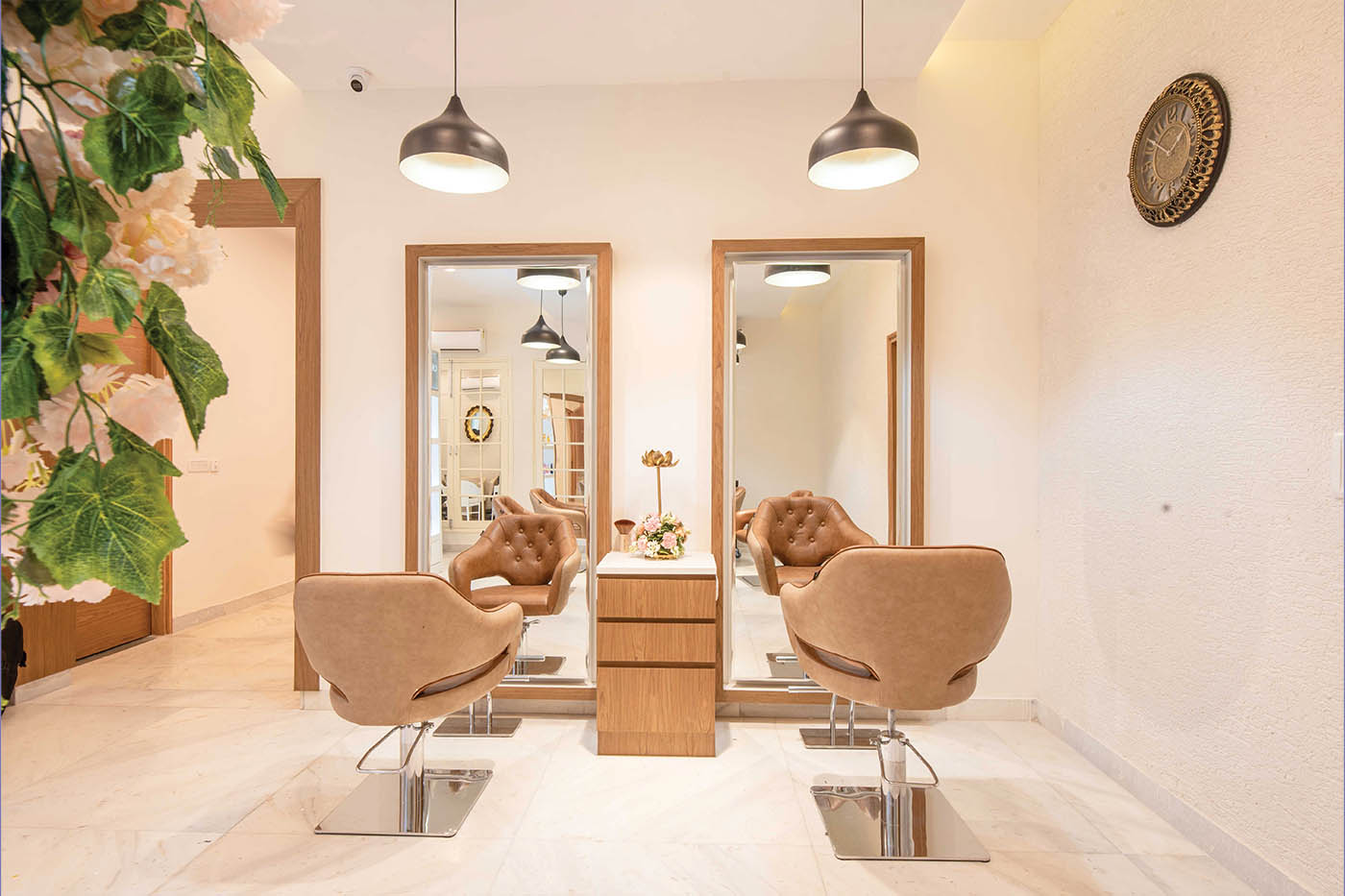 Salon Menu and Brands
The salon menu is crafted in a format that covers the basic as well as advanced personal well-being needs of the clients. Being a premium chain of salons, they work with the best brands to provide best results. The salon offers a wide array of treatments like French Balayage, Kera- Fusion, Nano-Plastia, Peels, Power Masks, HD and Air Brush make-up. They also partner with top brands like L'Oréal Professional, Casmara, Huda Beauty, Bobbi Brown and Estee Lauder.
Treatments and Client Safety
Spread across 3,000 sq.ft., the salon houses three treatments rooms, three shampoo stations, 12 hair stations and two full-blown make-up studios. In addition to this, they have a wide
seating area to ensure their clients are comfortable during their waiting time at the salon. Keeping in mind the safety needs, the salon uses all disposable tools and equipment which are not just disposable but also bio-degradable, which proves to be very eco-friendly. The salon's targeted audience includes a niche group of elite and upper-middle-class clients.
Staff Training and Management
Vandna's Salon believes learning is a lifetime process. In addition to external demos and training sessions, they have their academy by the name of V School of Makeup, Hair and Skin. It offers a wide variety of courses ranging from makeup, skin, hair and nails to eyelashes where they constantly educate their staff about the latest trends and techniques in the industry. To be a part of Vandna's Salon, the candidate has to be competent enough holding five years of experience in the stream they master in.
Marketing Strategies
The salon's efficient marketing team strategizes to ensure rapid and consistent business growth. Through a strong social media presence and compelling marketing strategies and campaigns, they aim to connect with their clients and to educate them about their services, new offers and memberships. The salon's client loyalty programmes include a Loyalty Point System where a customer gains 1 point each for every 10 rupees spent and which can be redeemed after a total of 100 points.
Future Plans
With four branches of the salon in Kanpur and one in Lucknow and V School of Makeup, and the Hair and Skin Academy, Vandna aims to establish three more by 2022. Further, they also wish to turn Vandna's Salon into a franchise and expand pan-India.