This retreat in the serene backwaters of Kerala offers perfect synergy between Ayurveda and nature
AKerala is home to the 5000 plus year old science of Ayurveda. and when you come here on a wellness program, you can be assured you will be in safe hands. And this is exactly what I experienced as I headed towards Amal Tamara; a new age-health retreat located on the serene backwaters of Alleppey.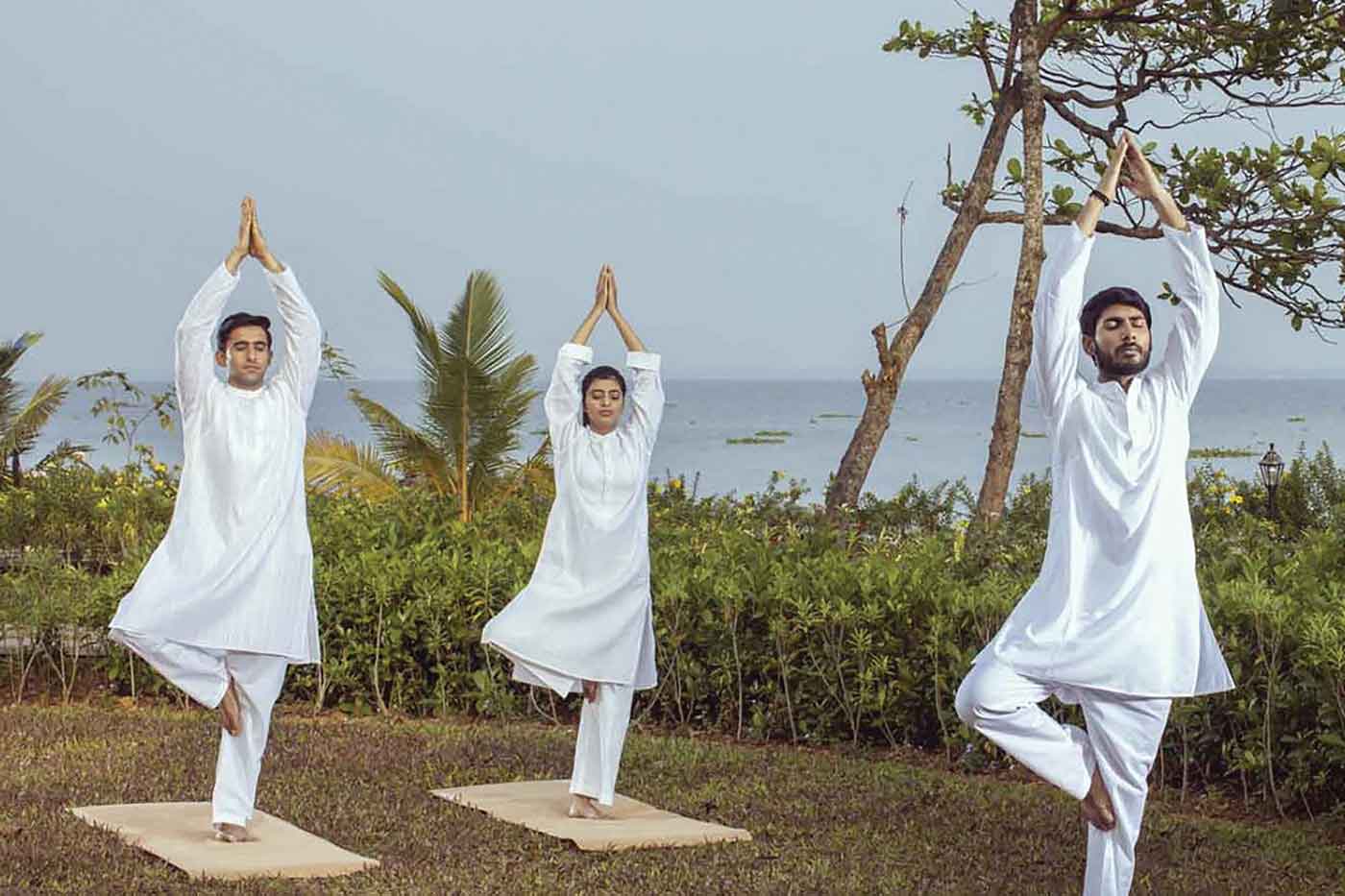 Tradition Matters
The founders – the Shibulal family, trace their lineage to the Ayurvedic practitioners from the 1920s. The CEO Shruti Shibulal's grandfather was a well-known Ayurveda practitioner from this region, and this is the family's way of being connected with their roots. Amal Tamara gives their guests, called Amal Yatris, a platform to benefit from this ancient knowledge.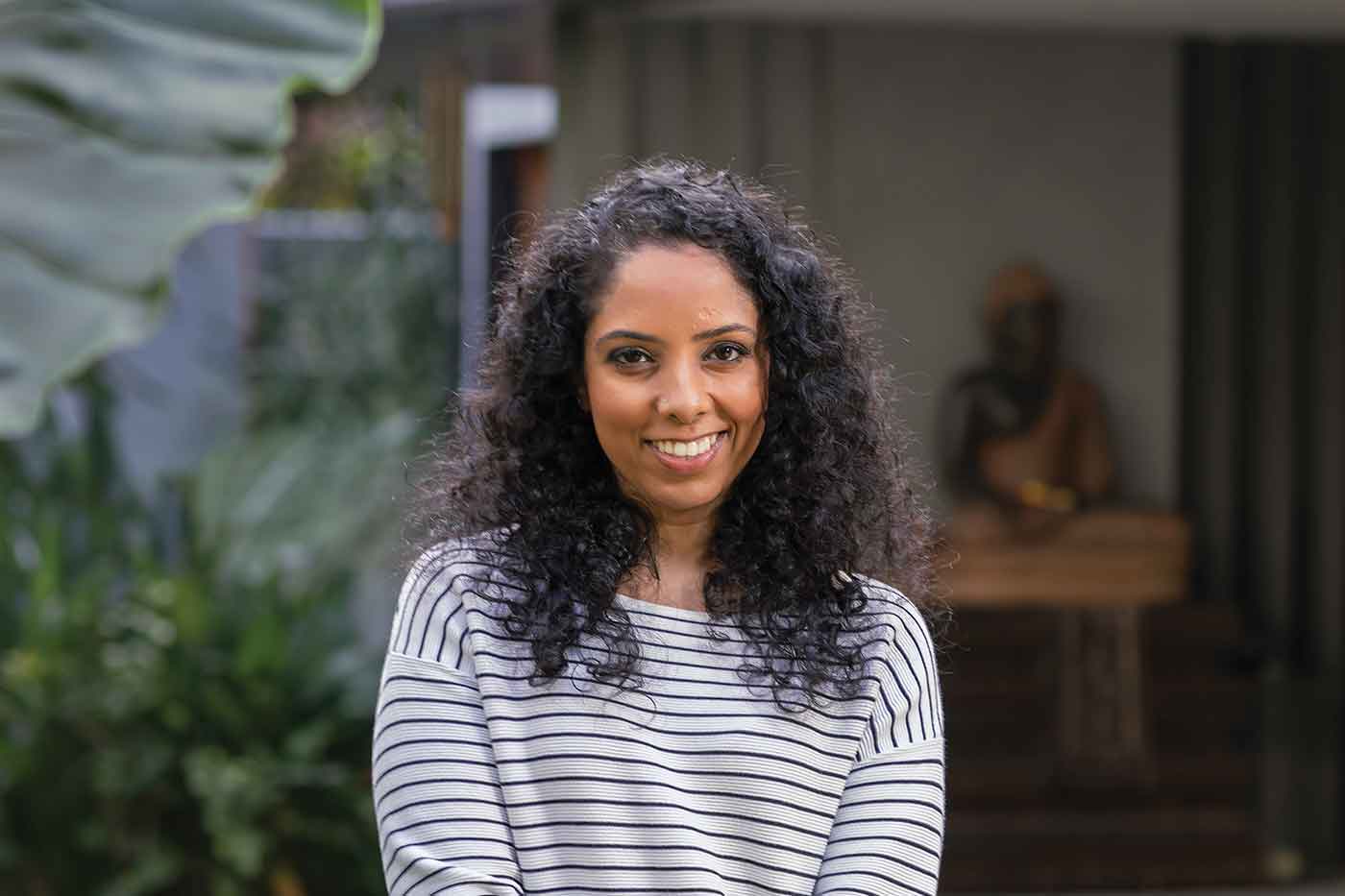 The property has a slew of wellness packages including Panchakarma Programme, Immunity Booster Programme, Anti-Ageing and Rejuvenation, Ortho Care Programme, Pre Wedding-Wellness Package Programme, Weight Management Programme, Eve Care Programme and De-stress Programme. The retreat also does five post treatment consultations after you leave the retreat, to help you continue your wellness path.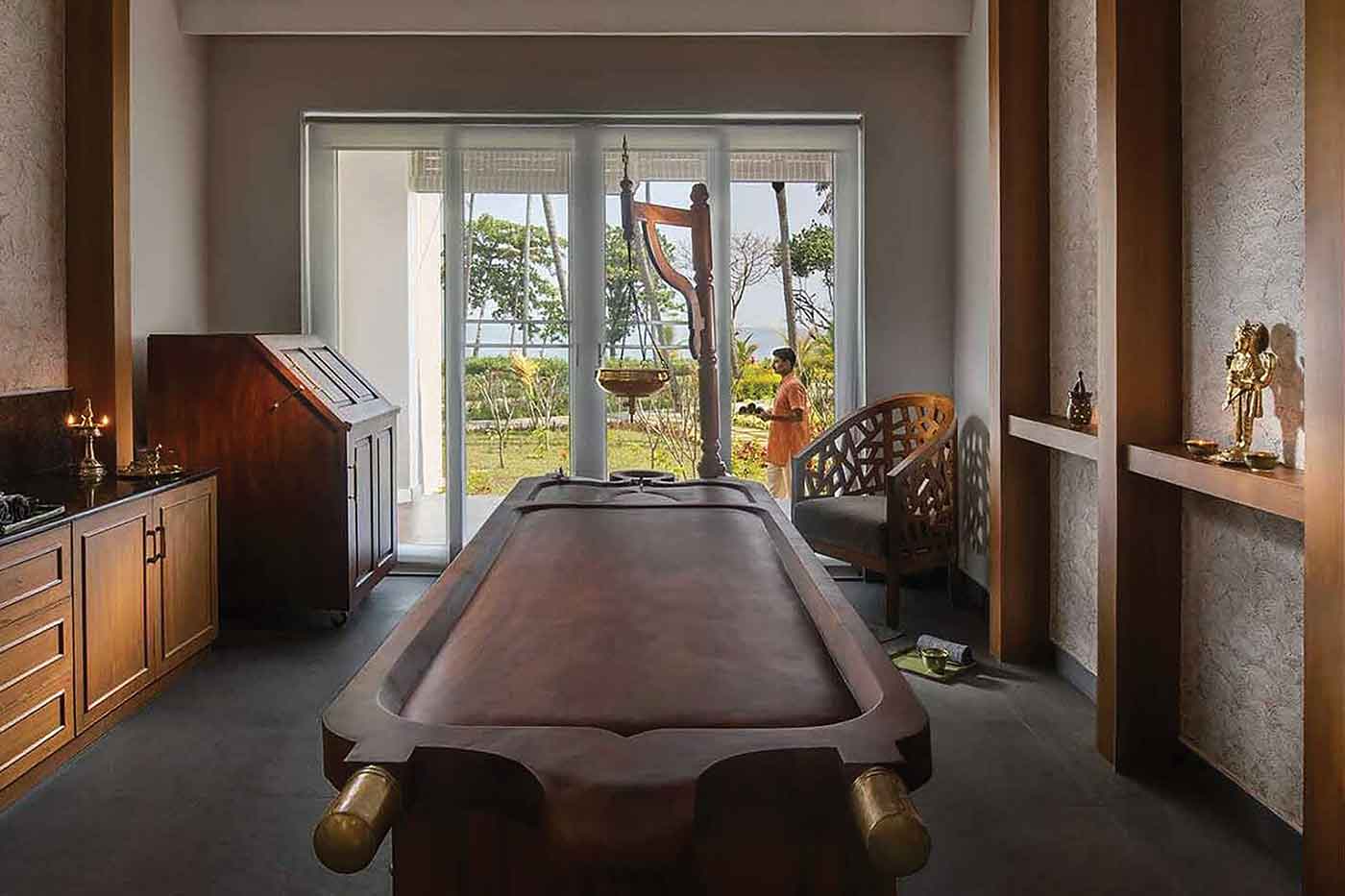 The Amal Way of Life
When you check into the property, a detailed consultation with the in-house Ayurvedic doctor is done to establish your body type and address specific health issues if any. A treatment plan, with typically two treatments per day – a full body treatment, and another targeted towards a specific body part.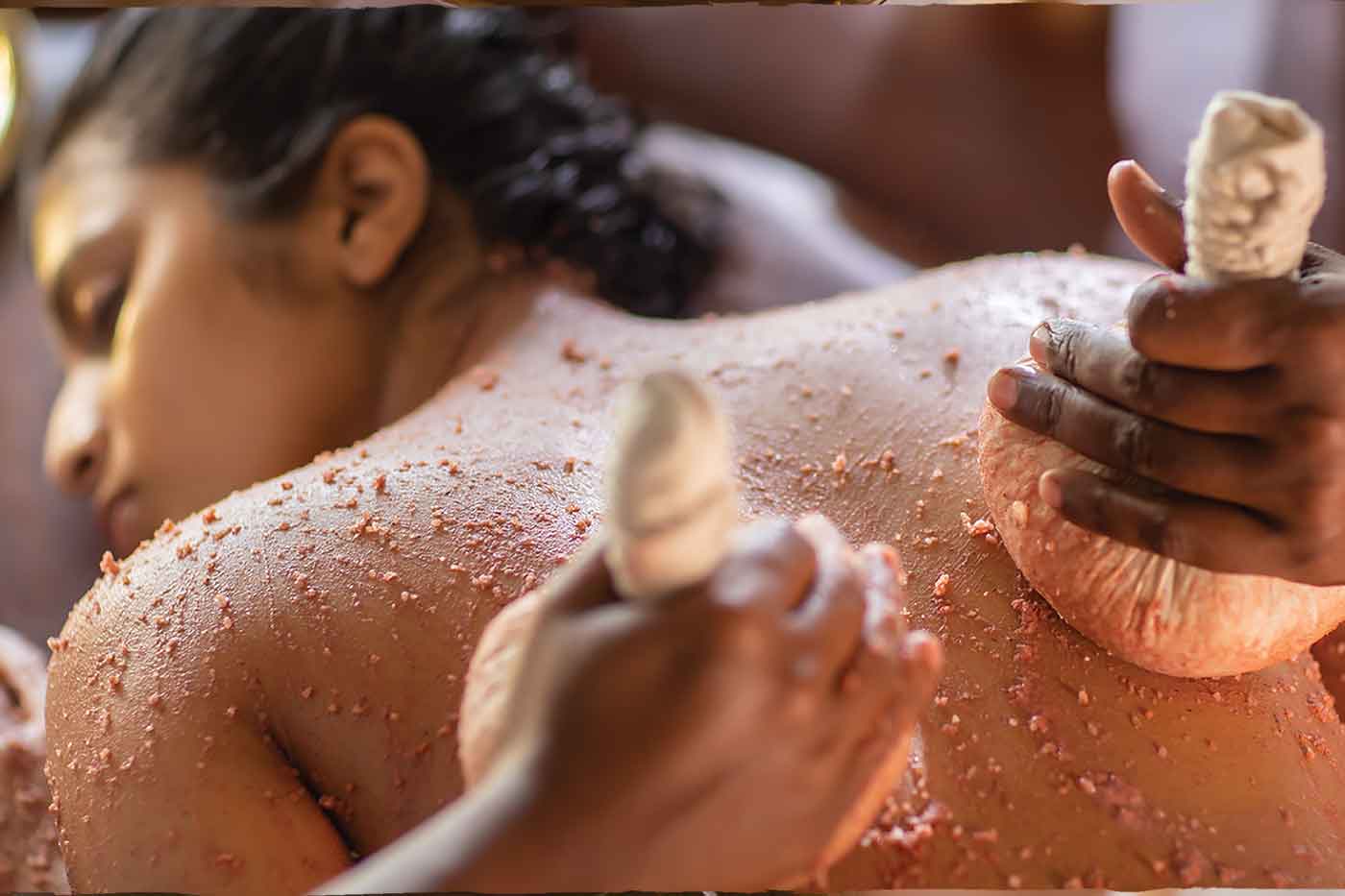 The restaurant only serves you meals basis the diet exclusively recommended for you as per the guidelines. A printed menu explains what you are eating and how the specific dishes will help you. The food does not contain refined flour and sugar and less salt is used in the cooking. No deep-fried food is served.
A typical day starts with yoga and Agni Hotram – a purification ritual, breakfast, treatment session, lunch, treatment post lunch, snacks, and dinner. You can also try the sound bell meditation, a deeply relaxing session.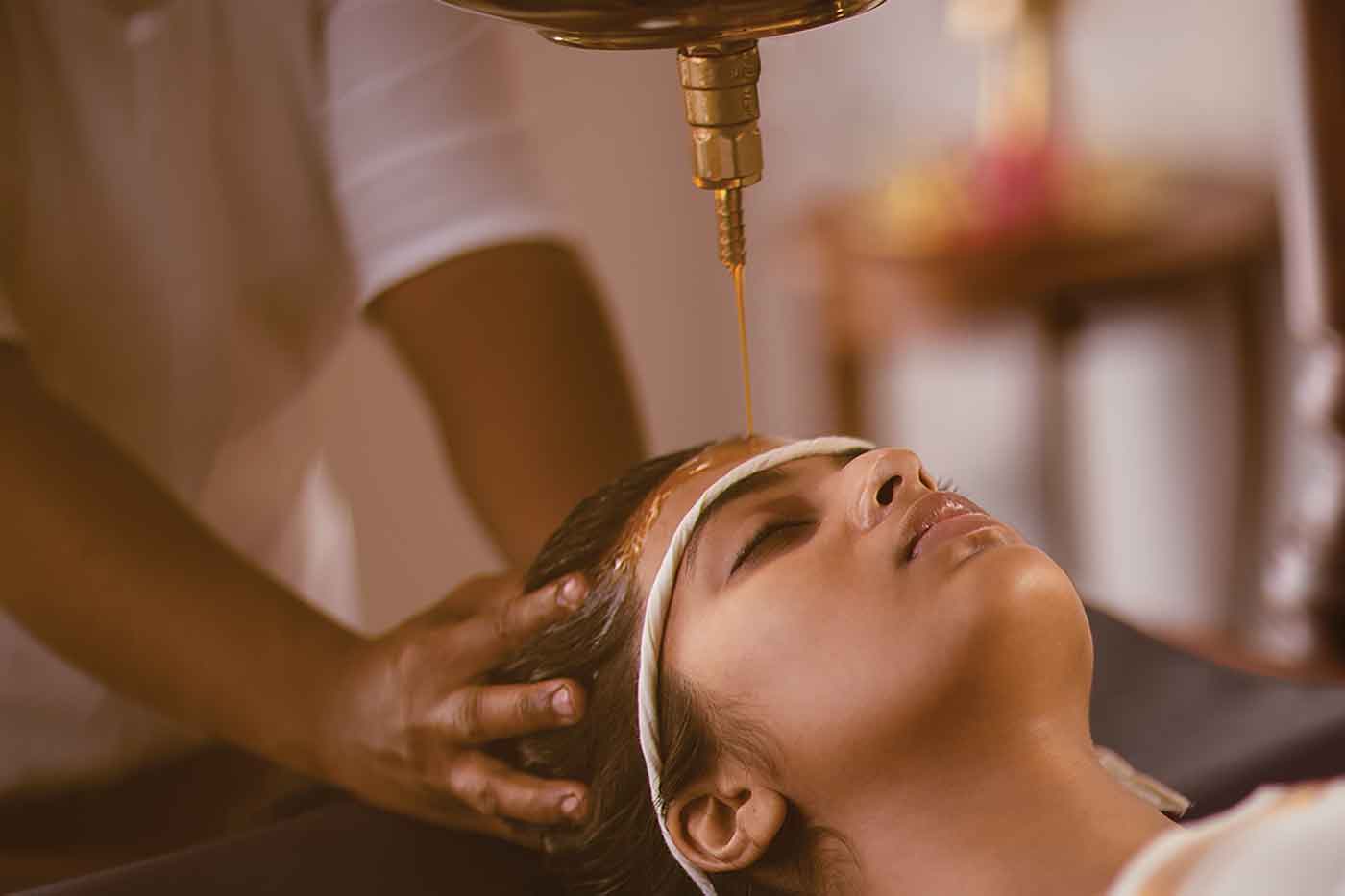 Design Philosophy
Architecture and landscaping at Amal Tamara were designed keeping the traditional Kerala style in mind. The architects created a space where most structures are built in teak and rosewood, surrounded by greenery, leading seamlessly into the natural surroundings of the Kerala backwaters. All the rooms including the therapy rooms, primary health center, highlight a strong legacy of traditional Ayurveda, while ensuring comfort and privacy.
Training Take
The staff at Amal Tamara work closely with all guests during their wellness Ayurveda journey, guiding, monitoring, and aiding in experiences. "At the entry level, we recruit therapists from reputed Ayurveda colleges, who join us for training. Our senior therapists have at least 10 years of experience in Ayurveda. Other non-Ayurvedic staff have mixed levels of experience," says Shruti Shibulal, CEO, Tamara Leisure Experiences. As a registered Ayurvedic Hospital committed to authentic Ayurveda, they use products, oils, and medicines, made by trusted Ayurvedic and organic brands, using only natural ingredients from GMP certified manufacture "Training is a recurring process, and it is closely monitored by the senior Ayurveda team and Learning & Development (L&D) department at Amal Tamara. Our therapists and Operations Team are trained once a month and our Sales Team is trained once a quarter," says Shibulal.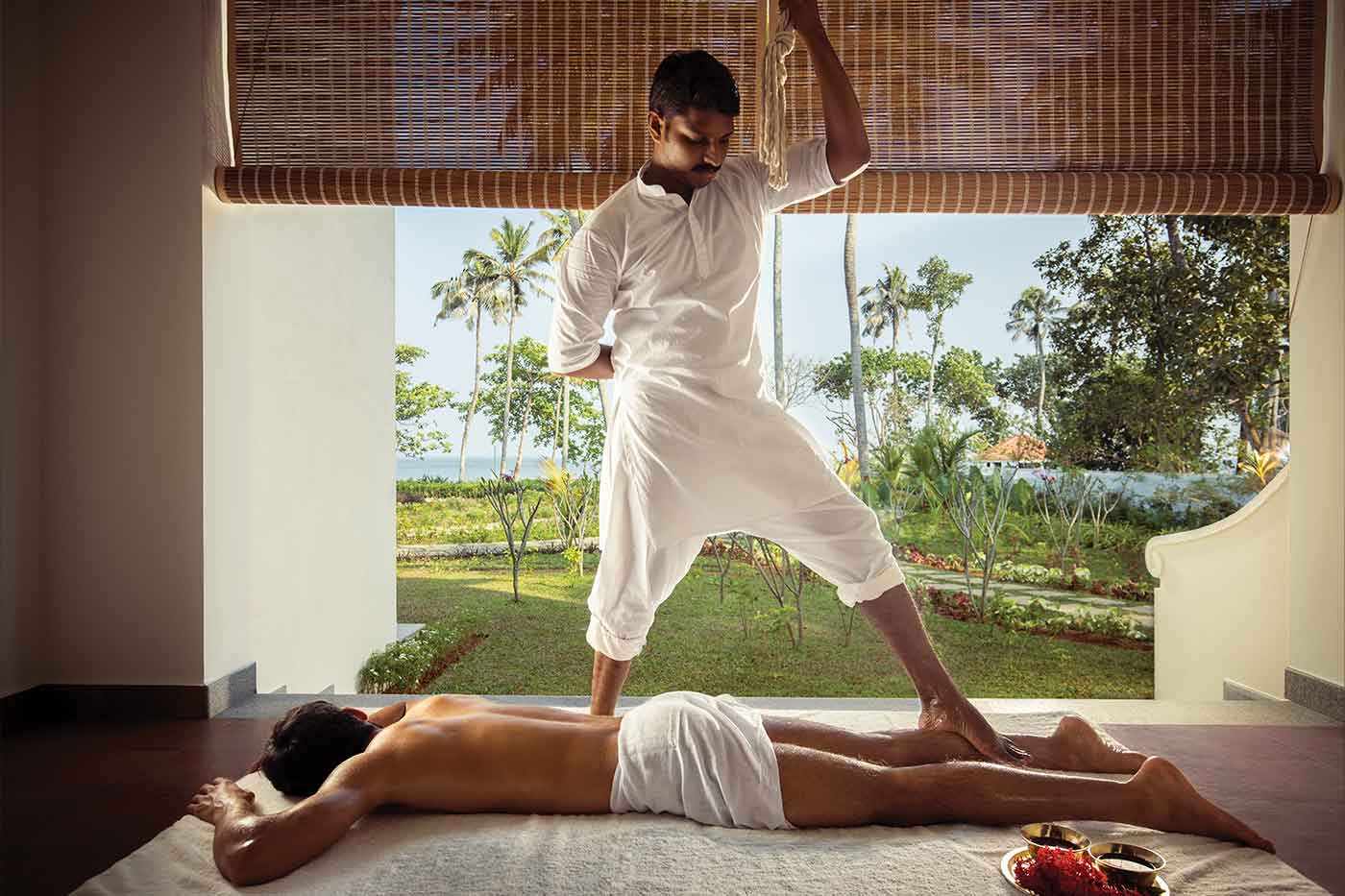 The Treatment
I was asked to try Abhyangam (full body oil massage). The treatment begins with a ritual called Swagat, where I am asked to first light a lamp as my masseurs Vidya and Neethu say a prayer. After this I am asked to pour tender coconut water all along the massage table and smear sandal paste on the top, middle and bottom of the table. A flower is also placed on top of the table and then the coconut water is wiped off. The full body oil massage starts with a foot ritual aimed to clean and relax the feet. A head massage follows with Ksheerabala oil and an invigorating back massage using Dhanwantharam oil. The strokes are firm and synchronized that take me into a completely relaxed mode. Turning around, the masseurs massage my legs, neck, hands, and feet again using firm strokes and warm oil. Once done, my feet are wrapped in warm towels and a face massage is done with oil. After this, I shower and a dash of Rasnadi Churna powder is applied on my head to prevent catching a cold.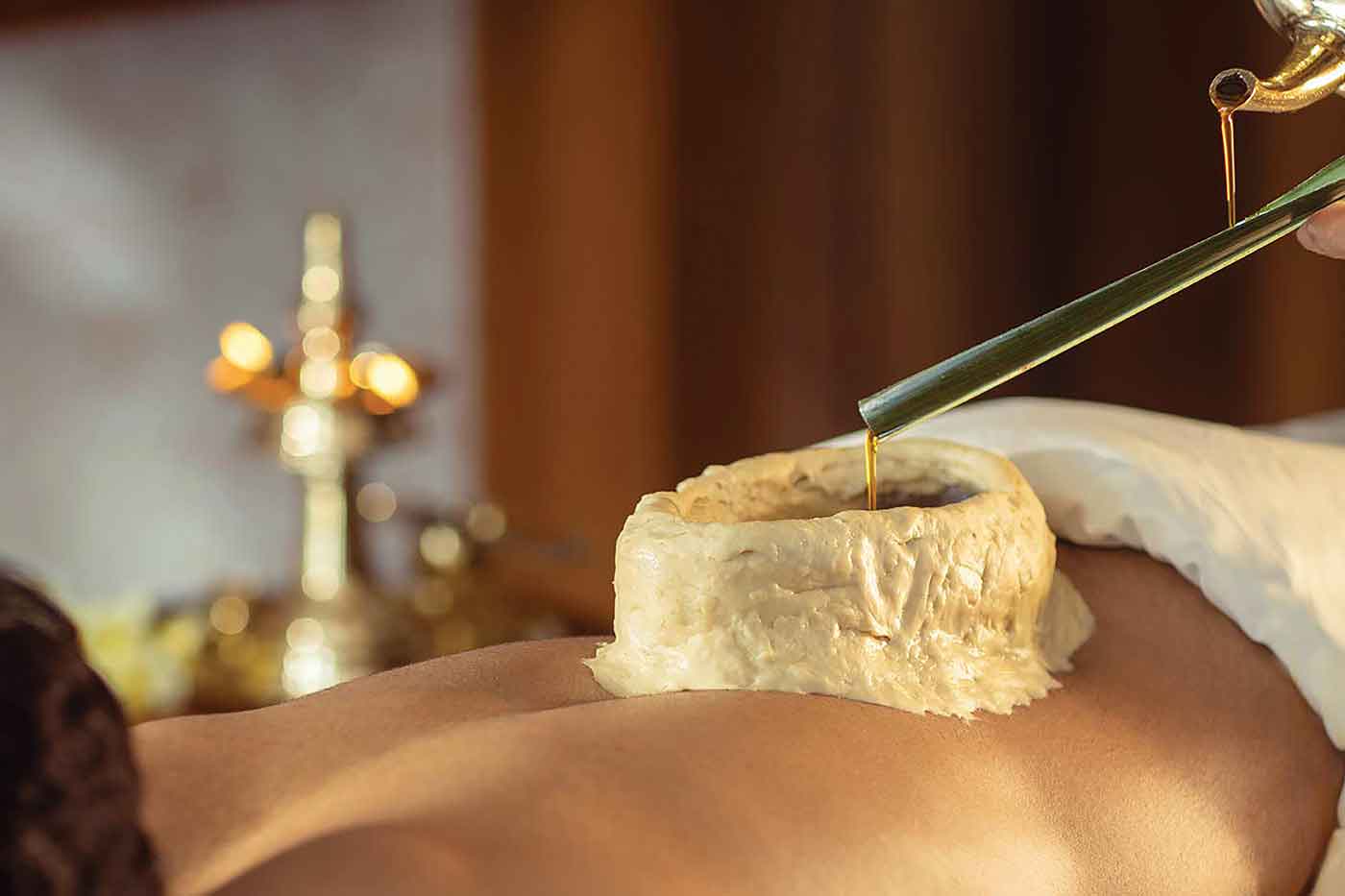 Fact File
Name: Amal Tamara, a registered Ayurveda Hospital
Established: Year 2022
Founder: Shruti Shibulal
Architect: Mahesh Iyer and Anila Johnson
Area/Size: 3.5 acres
Treatment Rooms: 5
Number of therapists: 10, but changes based on requirements;14 therapists are on board.
Signature Treatment: 14-day Panchakarma Programme 21-day Panchakarma Programme
Timings: 6:00 a.m.to 8:00 p.m.
Contact: 0477 2250300
Address: Ponnad, P.O, Ward 4, Mannanchery, Kerala 688538
Website: https://amaltamara.com