Located in Malad, the stand-alone flagship store houses over 5000 products and provides an access to discover the world of science in make-up
MKryolan opened doors of its second flagship, stand-alone store in Mumbai on 11th April 2022. The newly launched store in Malad is spread across 750 sq.ft and houses over 5000 products. This is the ninth Kryolan store in India. As a one-stop shop for professionals and artists, the store allows visitors to experience the brand's marquee collection in a sophisticated setting. The extensive range of foundations, tools and SFX products are now available for testing and purchase to makeup enthusiasts. Kryolan meets the needs of its customers by seamlessly blending science and make-up.Prior to this launch, Kryolan also launched another store on 14th April in Chennai.
During the occasion of the launch, Mr. Wolfram Langer, Managing Director, commented saying "With more awareness among consumers about make-up and beauty, especially in a large market like India, we see a need to be available a step closer to them in order to cater to their needs and also hand hold the consumers. We are confident that we will add more flagship stores across key locations / markets in India very soon."
Kryolan has already made significant inroads into the Indian cosmetics industry, as evidenced by its 100-plus distributor network throughout the country. Each Kryolan location has in-house testers, which is a feature that appeals to the company's target demographics.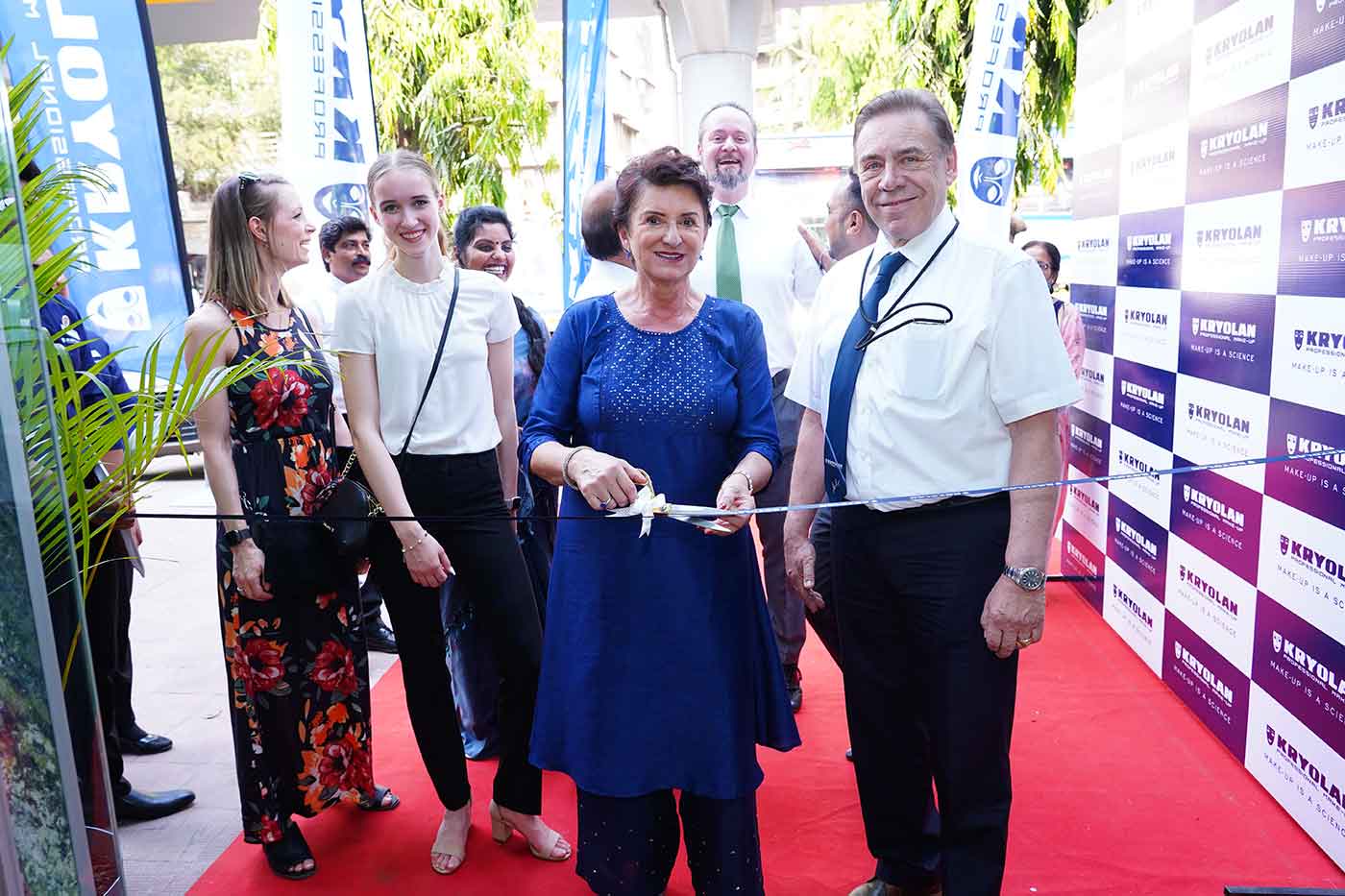 Kryolan, with its six fields of competencies – Theater, Cinema & TV, SFX, Body Art, Fashion, and Consumers – has carved out a niche for itself as a forerunner of newer perspectives in the domains of performing arts and lifestyle habits.
An innovator since 77 years, Kryolan is unrivalled in the cosmetics industry as it manufactures its own make-up products.