Trendy, celebrity inspired nail-art designs for the brides-to-be
A lot goes into planning a wedding, like choosing the perfect outfit, following a beauty and skincare regimen, booking a make-up artist and hairstylist and last, but definitely not the least getting the perfect manicure. Speaking about manicures, they are a personalised form of expression. They add fashion to one's personal style, so why should wedding nails be any different?
Traditional ensembles and colour schemes aside, if you want your bridal client to shine through her look, why not give her some trendy nail art to make a style statement with?
From bride-appropriate French tips with a twist, to the most whimsical way to character into a manicure, StyleSpeak has put together this list of trendiest wedding nail art for your client's special day.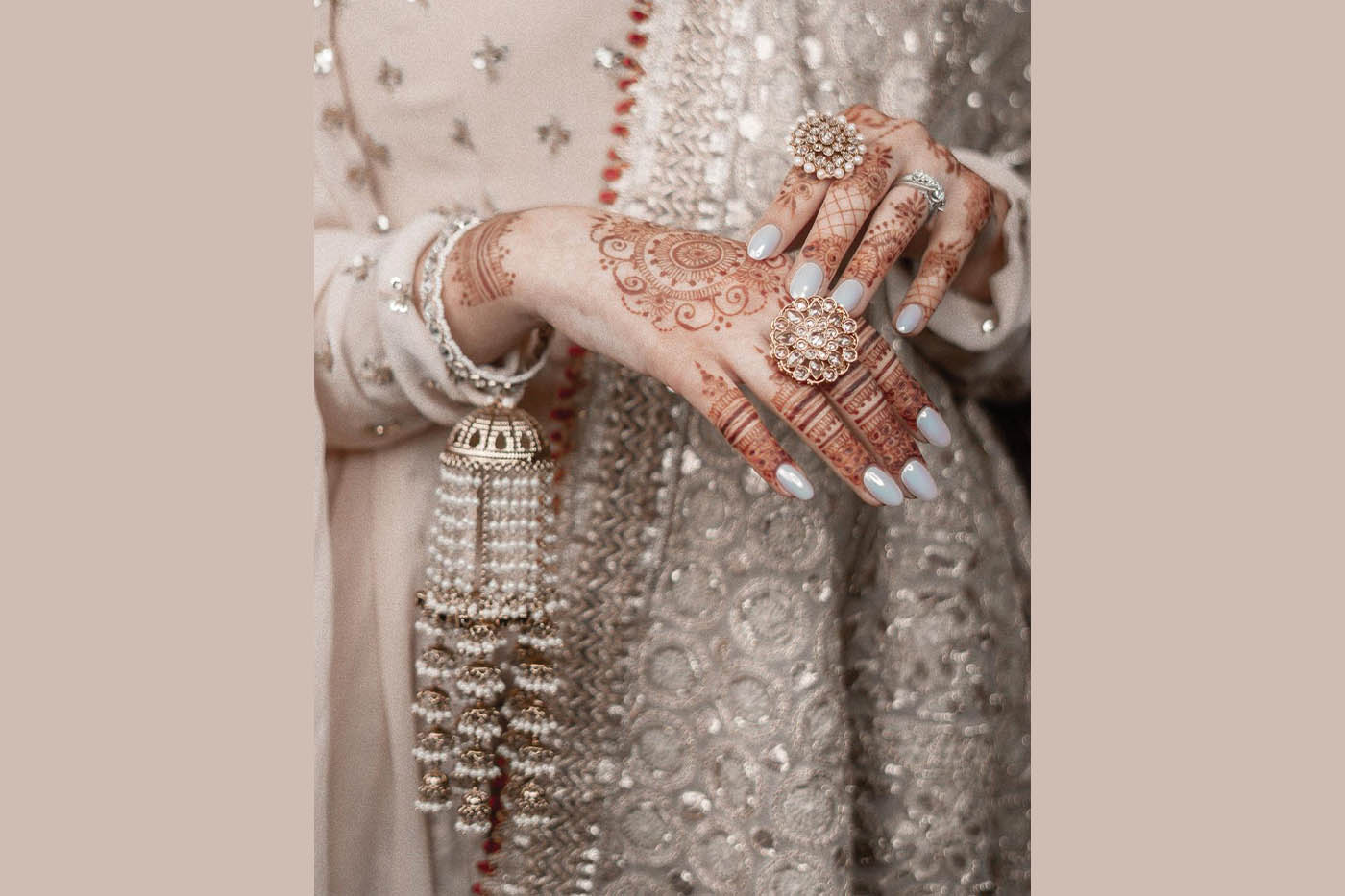 French with a twist
The traditional French manicure with its pure white tips has been a classic favourite for ages. But you can revamp a classic, by trying out a beautiful French manicure with artwork tips, perfect for brides, who love to go bold yet stay elegant at the same time. This perfect combination of sass and bridal spirit, also allows you to switch the standard white tips for whatever colour your bride chooses.
Ariana Grande's angle-cut French-tip manicure for her engagement, with a non-traditional shape makes for a fun, unexpected spin-off.
Demi Lavato's butterfly-covered French manicure that she shared on IG Stories, just adds a bit extra style.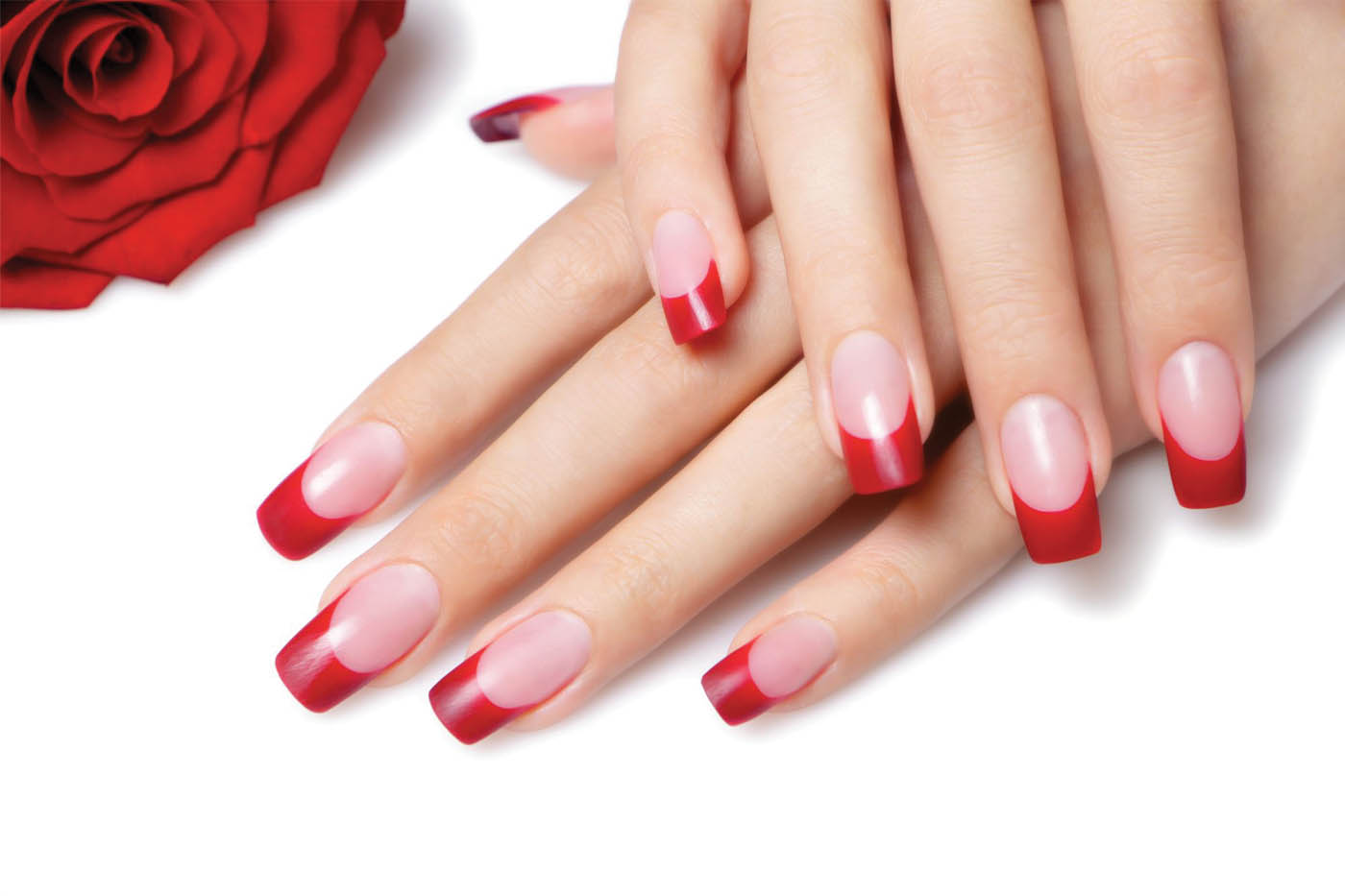 Diamantes and sparkles
This style is probably the most popular choice for wedding nail art 2021. Pearls, glitter, sparkles and diamanté are all extraordinary elements and for those who love some shimmer and bling, a glitter manicure, a sparkly diamond or gold and red-hued manicure ticks all the right boxes. If your bridal client is willing to take the less beaten path, one can also go for a soft pink or chunky holographic glitter to truly stand out in the crowd.
Help your client steal the spotlight with Leslie Mann's gold textured manicure.
Create a sophisticated look like Priyanka Chopra's sun-kissed manicure, embellished with beads.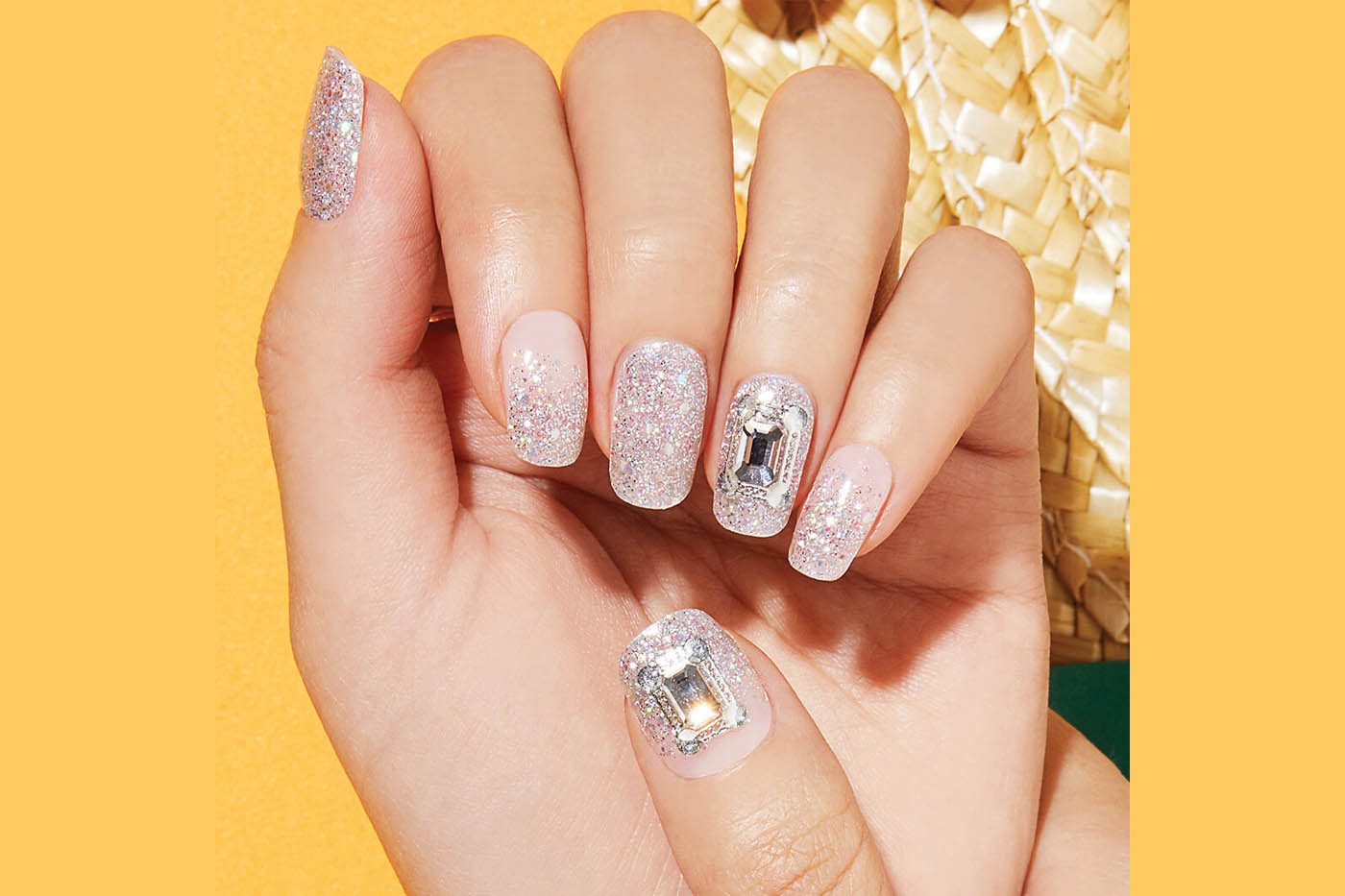 Monogram
Here is another chic option for brides who want to have a detail of extravagance in their appearance. Create monograms of their significant other's initials or use lettering techniques to pen a romantic note on a nail. For example, Natural nails with a pop of "I do" can be rather cute, don't you think? Whatever, you and your client come up with, these will definitely be nails to write home about.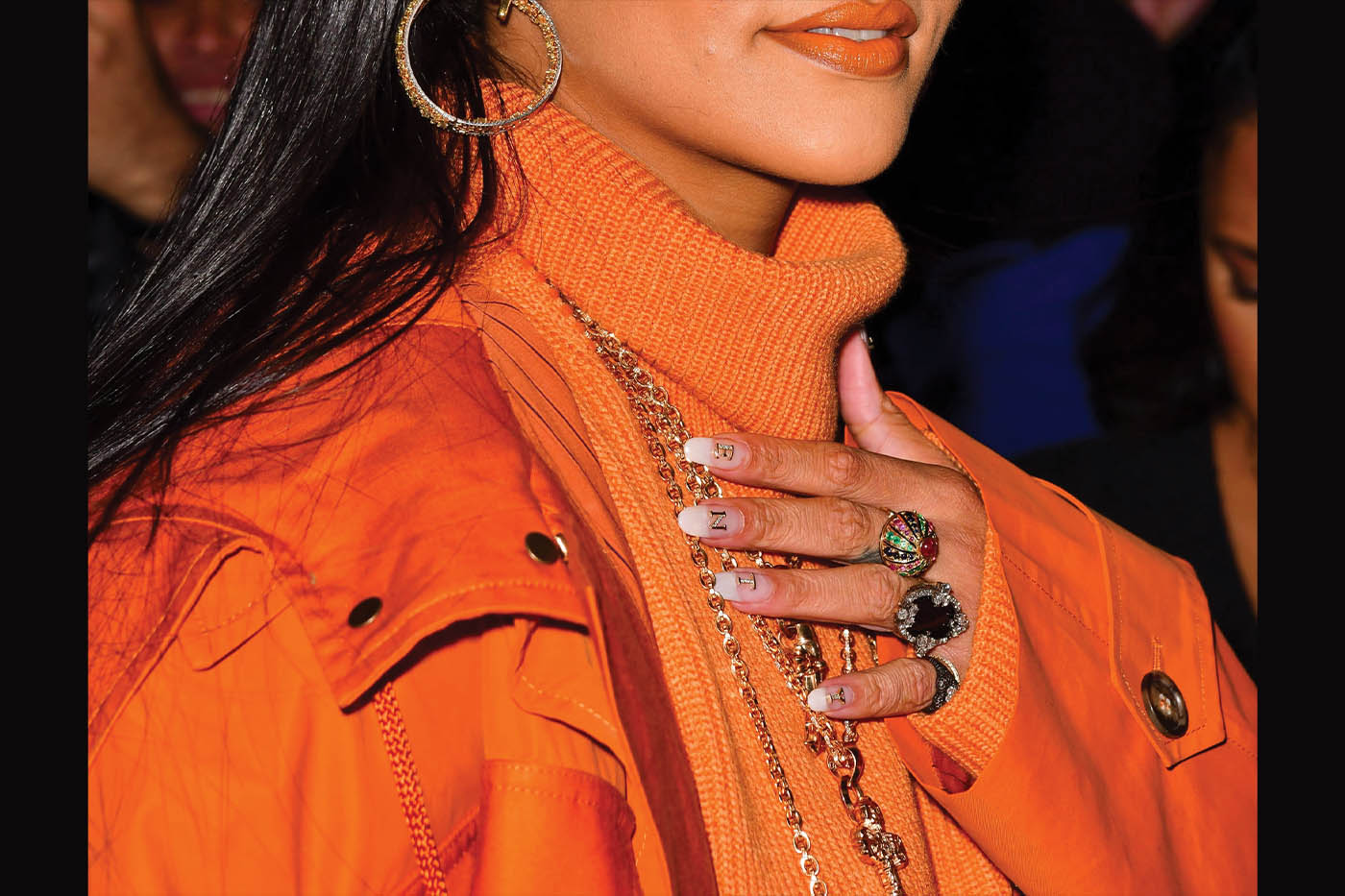 Here is an example of Rihanna's nude French manicure with the word "Fenty" spelled out in gold letters on each finger.
Marble:
Marble is very "in" right now and has been the most popular nail trend on Instagram so far this year. Everything from fashion to interior design is taking on the natural look. And that goes for these nails as well. The colour possibilities are endless when it comes to marble nail art, thus punching up the style for a special occasion.
Help your client show off nails like that of Ella Eyre's red marble manicure or like the one Justine Skye wore, featuring a teal marble manicure.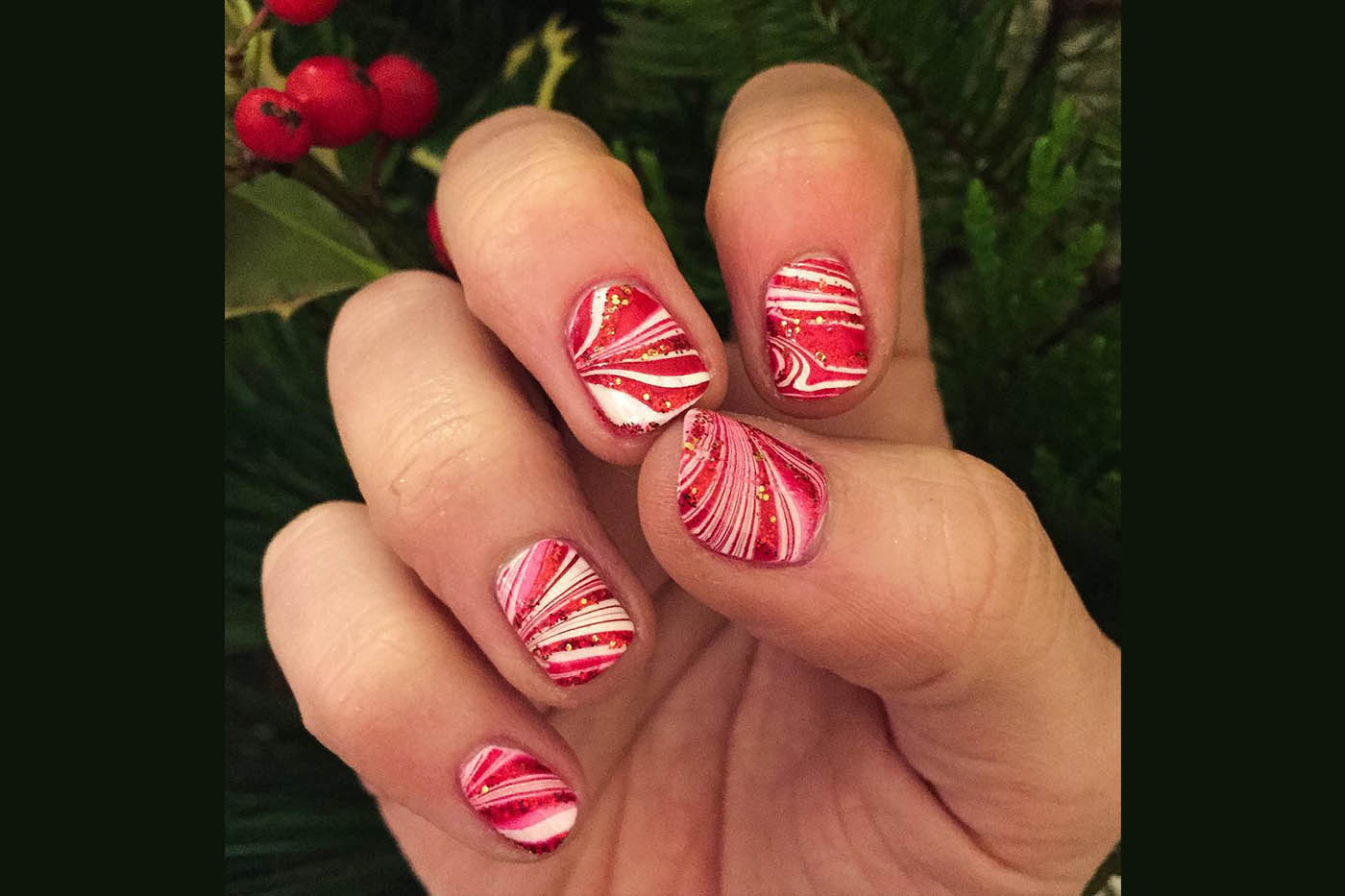 Jelly Nails
Perfect for the minimalistic bride who's looking to make a statement, transparent nails, popularly known as, 'Jelly nails', or Glass nails are currently a huge rage in the nail art community. This style can be worn in several ways, which include the classic single accent nail, glittery jelly acrylics or a graphic nail art to create a 3D effect. Either way, this manicure will make your client's nails stand out alongside her intricate mehndi.
Get on the super-modern jelly nails trend, by taking inspiration from Kylie Jenner's pink hued jelly nails
Likewise, you can take inspiration from celebrity nail artist Miss Pop, who worked her mani magic with a glittery take on the trend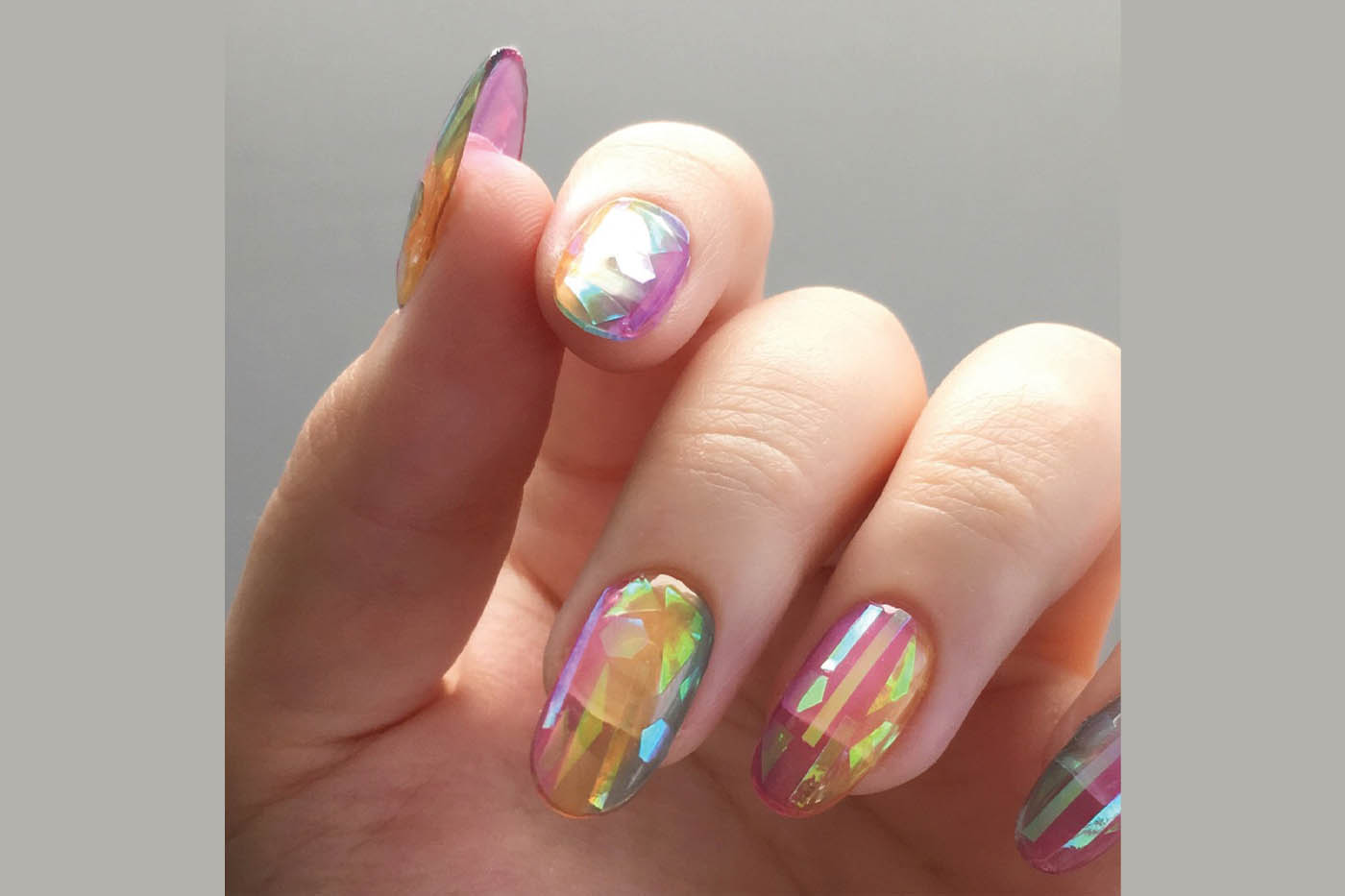 Ring Finger Highlighter
If your client wants to tread the fine line between bling and simplicity, then a ring-finger spotlight manicure is the best. Other than a simple glitter polish, you could use rhinestones and Indian motif inspired nail-art to get a manicure that will not only let the fingers do the talking, but also highlight the beautiful rock on your client's finger.
Give your client a bold red polish with an accent nail like that of Lauren Conrad. You could even accent the ring finger with a bit of gold or silver rhinestones
You could also opt for a perfect combination of elegant and blingy, with a pearly highlighter for the ring finger like that of Anne Hathaway
Wedding nails are a great way to showcase personality and style, giving a boost of confidence on one's big day. Whatever your client's style is, make sure she feels special every time she glances at her nails, that are filed, painted, preened and perfectly matched to her bridal aesthetic.
That extra bit of "special" is the perfect way to amp the digits for the big day, don't you think?