A revolutionary anti-ageing treatment for radiant, smooth and line-free complexión.
Eternal Line from Skeyndor uses Nano Liposomes Technology for a long-lasting anti-ageing effect. It is the first overall regenarative treatment with plant origin stem cells – (Uttwiler Spatlauber). A breakthrough in anti-ageing treatments, it gives unparalleled smoothness, radiance and a line-free complexion to the skin.
Skeyndor, was the first to introduce the stem cell technology in cosmetics, way back in 2007. It uses actives found in stem cells of the Uttwiler Spätlauber, an extremely rare apple species found in Switzerland. Swiss studies of the factors of the stem cells extracted from the apple, reveal its tremendous regenerative capabilities.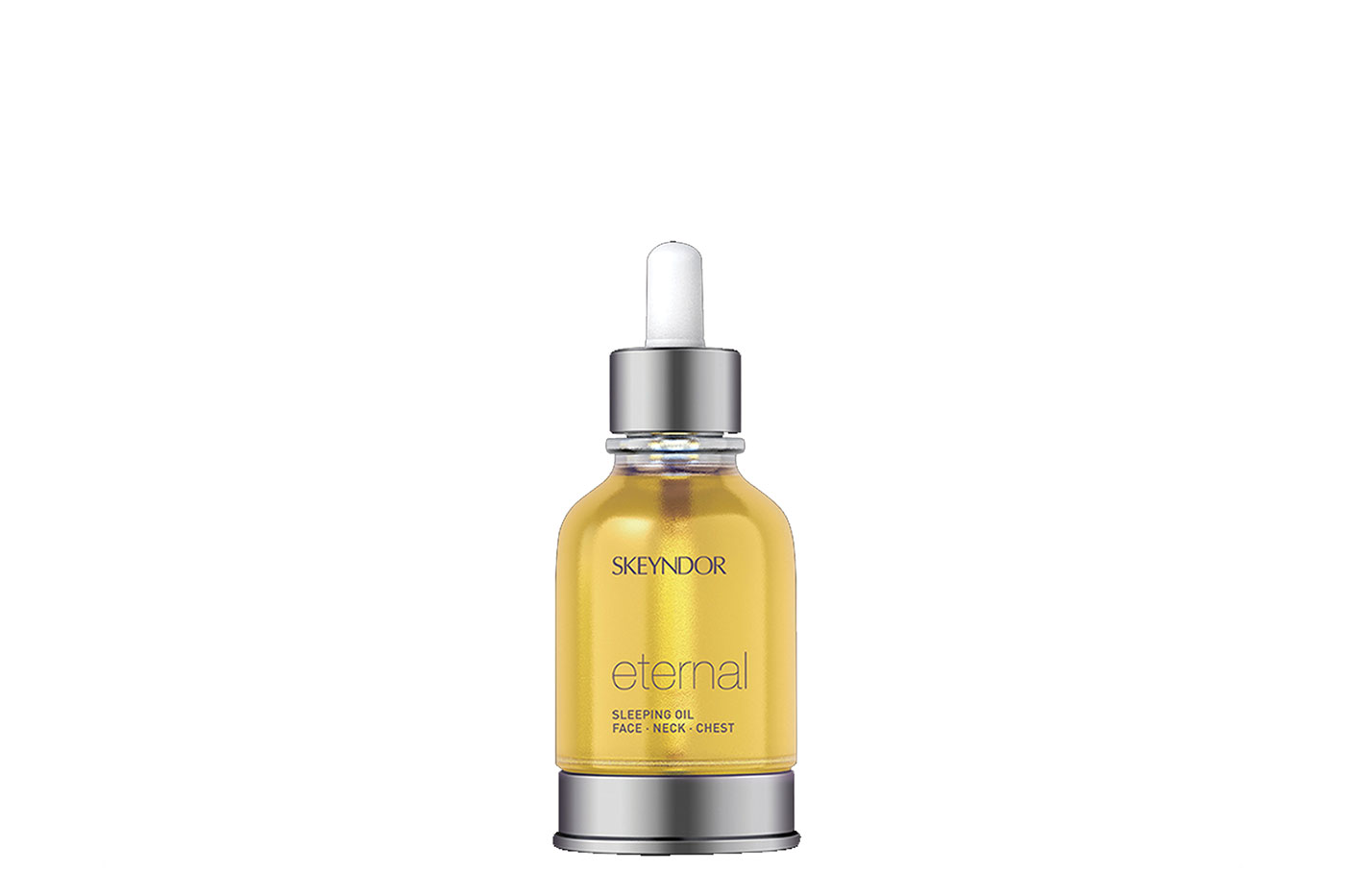 The internal fluid of these plant cells contains components to protect and maintain the function of the human skin cells.
Stem cells of this species of apple contain metabolites that are responsible for the longevity of the fruit.
These metabolites are now harnessed to ensure longevity of the skin cells and guard them against chronological ageing, while preserving the youthful look and vitality of the skin.
The BSB European Cosmetic Academy Association has honored Skeyndor for this discovery, with the 2008 Innovation Award and acknowledges its contribution to the cosmetic industry.
Skeyndor utilized this scientific advancement to produce the Eternal Skincare line. It delivers its benefits to the skin by using its own Nanoliposomes Release System. Through this
delivery system, the actives successfully target and improve the appearance of wrinkles, lifting and vastly improves the skin tone. It further helps the skin to recover its volume, while boosting texture and skin clarity.
Eternal works from the inside out to repair damaged tissue and guard against premature ageing with its arsenal of ingredients. The application of the unique, technologically advanced ingredients stimulate the damaged skin, offering longevity and a new lease in life to our own skin cells. Other ingredients rich in phyto-nutrients protect and enhance the skin's durability, while delaying and minimizing the signs of ageing.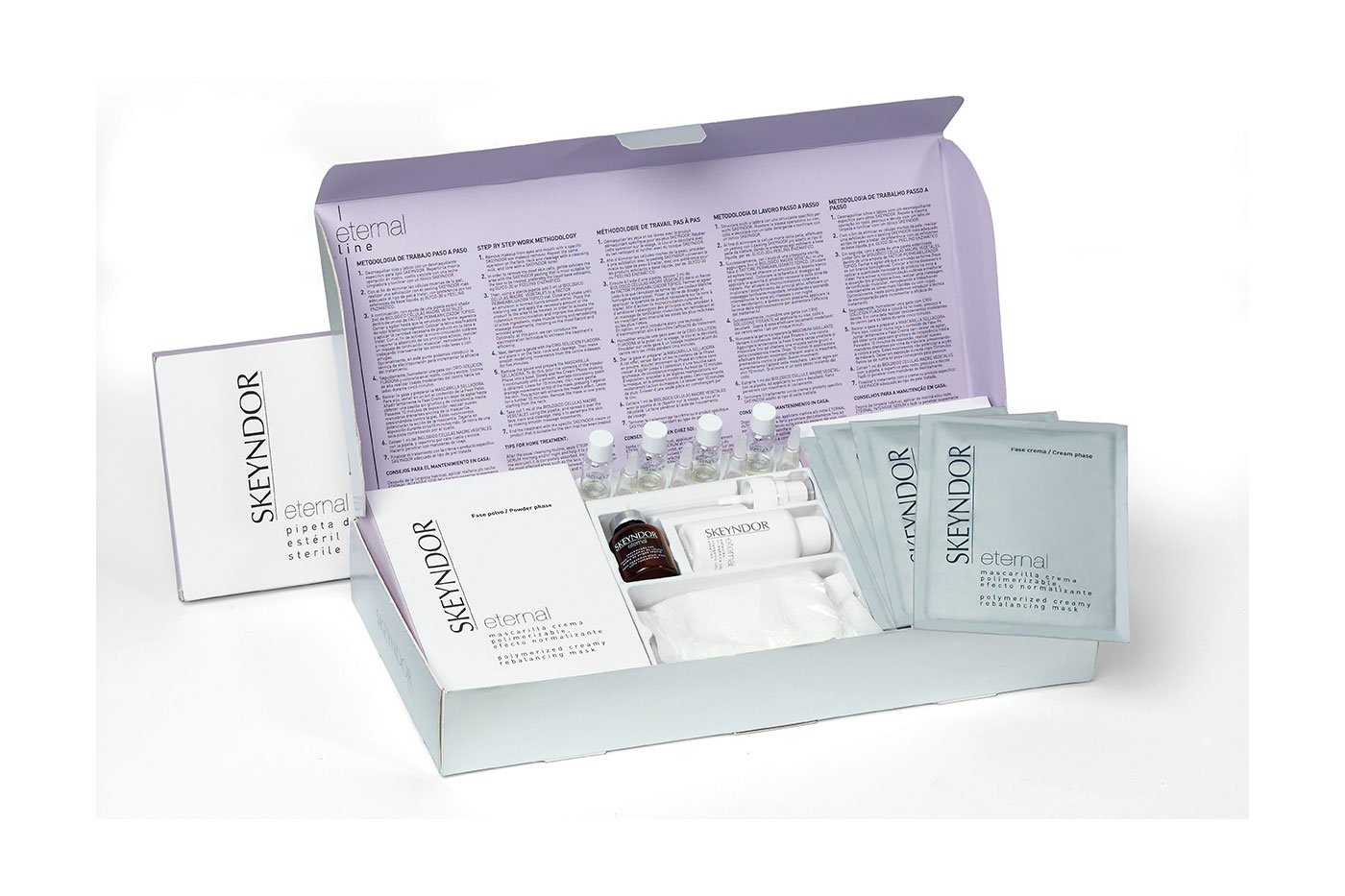 Reinforced with four latest generation active ingredients – lupin extract, oil soluble jambu, sea fennel, marine lavender extract and hyaluronic acid with organic silicon.
The ingredients promote regeneration of dermis and hypodermis, the layers which are not dependent on stem cells for regeneration.
Results in protection of stem cells against UV-irradiation, growth promotion of stem cells, increase of life span of hair follicle stem cells and reduction of wrinkles.
In-Salon Treatment includes Nano liposomes Plant Stem cells concentrate, deep carrier anti-wrinkle concentrate, cryogenic lifting solution and a polymerized creamy rebalncing mask.
Home care treatment includes Eternal Cream, Eternal Intensive Serum, Eternal Sleeping oil and Eternal Icy Eye Cream.