Clean and Green beauty products for hair care
LPaul Mitchell Clean Beauty is high-performance, cruelty-free, vegan hair care made with the highest quality organic botanicals. Clean Beauty challenges the conventions of the clean standard to achieve professional results, through safe, concentrated formulas that promote healthy hair while protecting the planet. The brand believes in creating an inclusive community striving for progress, not perfection—finding the ideal balance of ingredients that perform and still remain safe for people and the environment.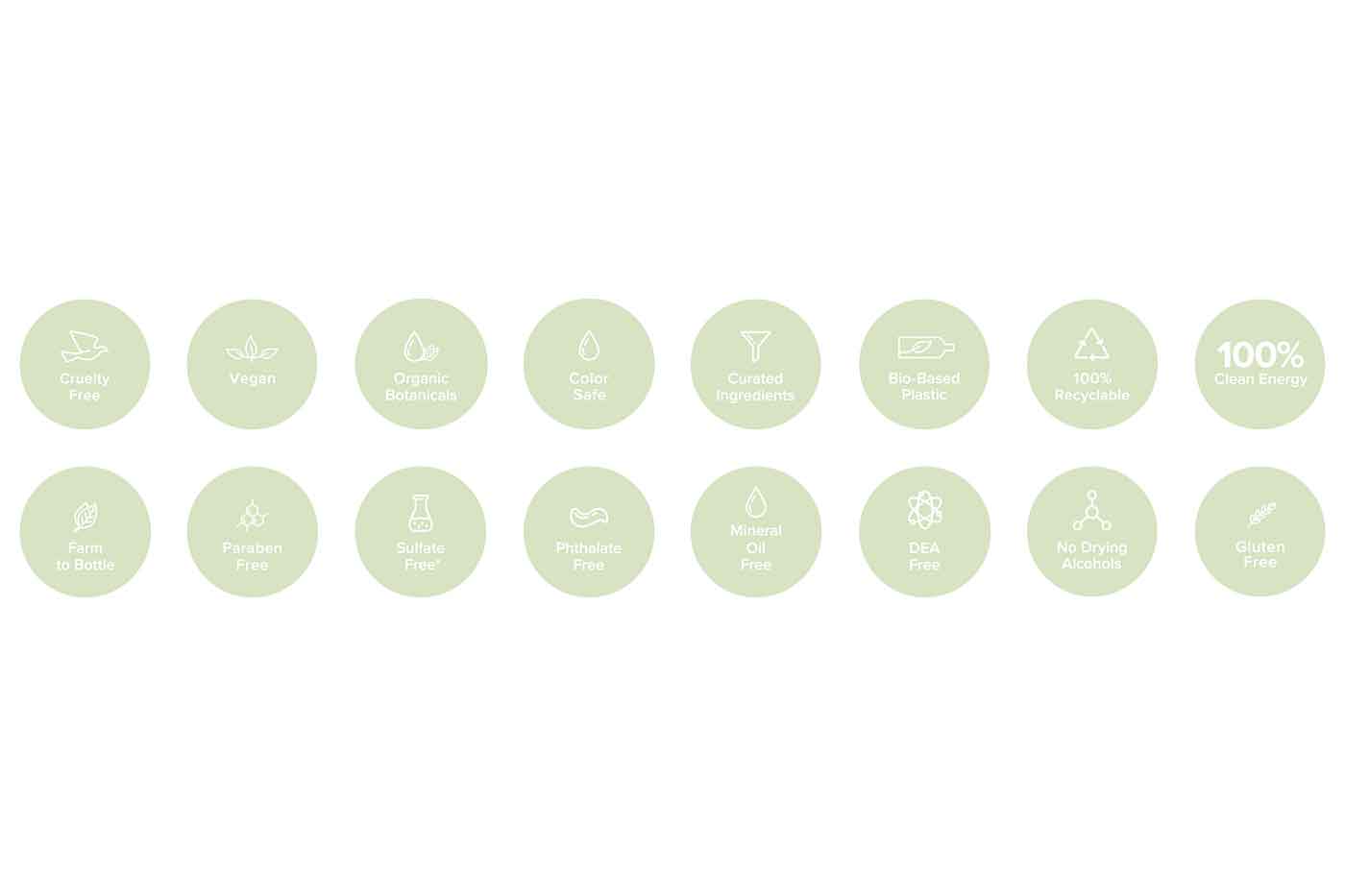 Each Paul MitchellClean Beauty formula is manufactured with 100% clean energy and features bio-based packaging. This means it reduces the use of fossil fuel resources and petroleum-based virgin plastic. Paul MitchellClean Beauty packaging has a negative carbon footprint and is 100% recyclable.
With the endeavour to honour sustainable business practices and make a positive impact on people and the planet, Paul Mitchell's hair care range uses ingredients that are gentle on the scalp, hair and environment.
The main ingredients according to the category used are:
Everyday: argan oil and aloe vera
Hydrate: olive and oat peptide
Smooth: almond oil and hyaluronic acid
Repair: amaranth and pea protein
The ingredients in each Clean Beauty product is calculated to determine how muchof the ingredient comes from natural materials. If an ingredient contains more than 50%of natural carbon content, it is considered naturally derived. The natural origin calculationscome from an internationally recognized method of calculation, the ISO 16128 Standard.Each Clean Beauty product has its customized percentage with 78% or more natural origin,and the rest consists of scientific performance-driven ingredients.
Clean Beauty only utilizes ingredients that are safe for the client to use, and safe ingredientscome from both natural and synthetic sources. The types of silicones used in Clean Beauty are supported by scientific research, are inert (don't cause chemical reactions) and are considered safe for use. Clean Beauty also uses organic botanical extracts that are certified in the EU by Bioagricert.
Formulated with safety and performance in mind, Paul Mitchell Clean Beauty products make use of ingredients from both natural and synthetic sources to synergistically work together to deliver safe, proven and efficacious hair care.
All Clean Beauty products have undergone a safety assessment with a qualified toxicologist and are tested at the JPMS Product Innovation centre, a Certified Green Circle Salon, to ensure the highest level of professional results.

The Biodynamic open lab farm
Paul Mitchell Clean Beauty is handcrafted with organic *botanicals grown on the biodynamic
open lab farm, an open-air green research lab consisting of 21 hectares of farmland used for the organic farming of plants in Tuscany, Italy. This farm enables testing of the best organic ingredients for producing Paul Mitchell Clean Beauty formulas.
*Botanical is a component of a cosmetic or personal care product that originates from plants (herbs, roots, flowers, fruits, leaves or seeds).
For further information Call on +9022-49730878, Email at [email protected]