Step 1:
Section out fringe from temple to temple and then smooth the hair into a ponytail high on the head.
Step 2:
Create a "bungee " with two bobby pins and a small rubber band.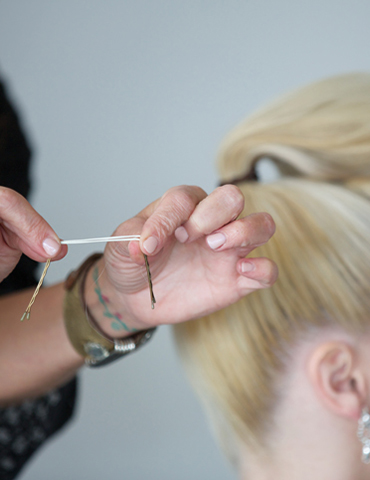 Step 3:
Direct the ponytail forward and secure with the bungee.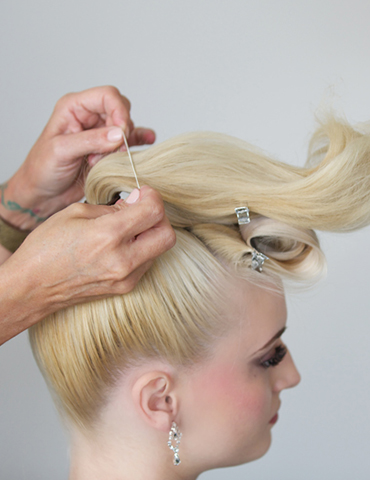 Step 4:
Attach the hair pad at the crown.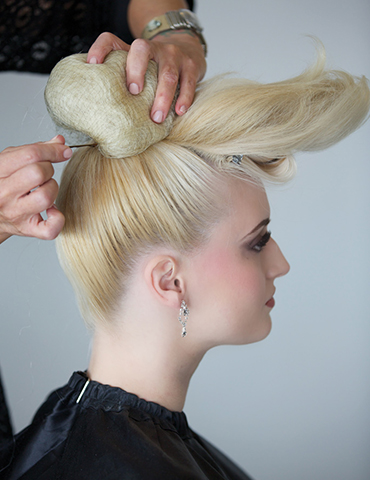 Step 5:
Lightly tease the ponytail and smooth back over the bunpad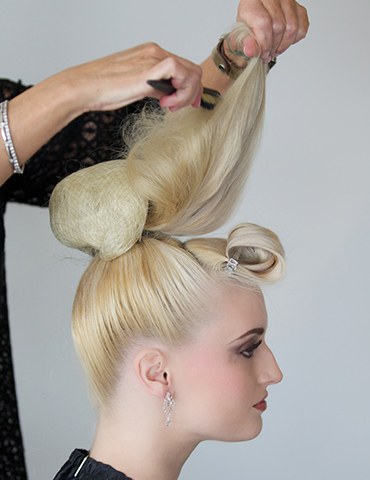 Step 6:
Pin to secure.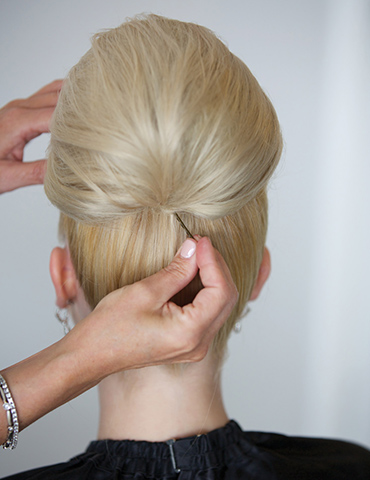 Step 7:
Pin to secure.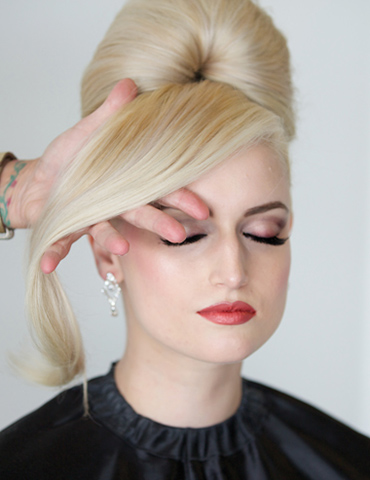 Step 8:
smooth fringe area and sweep to the back and Pin.