Naeemah LaFond gave Whitney Peak a sleek but textured finger waves to achieve retro Hollywood vibes
Whitney Peak is a Ugandan-Canadian actress. She has recently starred in HBO Max's revival of
Gossip Girl, Disney+ Hocus Pocus 2, and the Apple TV+ series Home Before Dark.
Celebrity Hairstylist: Naeemah LaFond
Sharing below step-by-step instructions to recreate the look by Naeemah LaFond, along with a guide to each Moroccanoil product used.
Step 1
Prior to styling, prep hair by wetting it down fully and apply a dime size amount of Moroccanoil Treatment or Moroccanoil Treatment Light for finer hair and lighter tones to create the perfect foundation for styling.
Step 2
Next, create a deep side part with a fine tooth comb using the Moroccanoil Styling Gel
to create a clean part.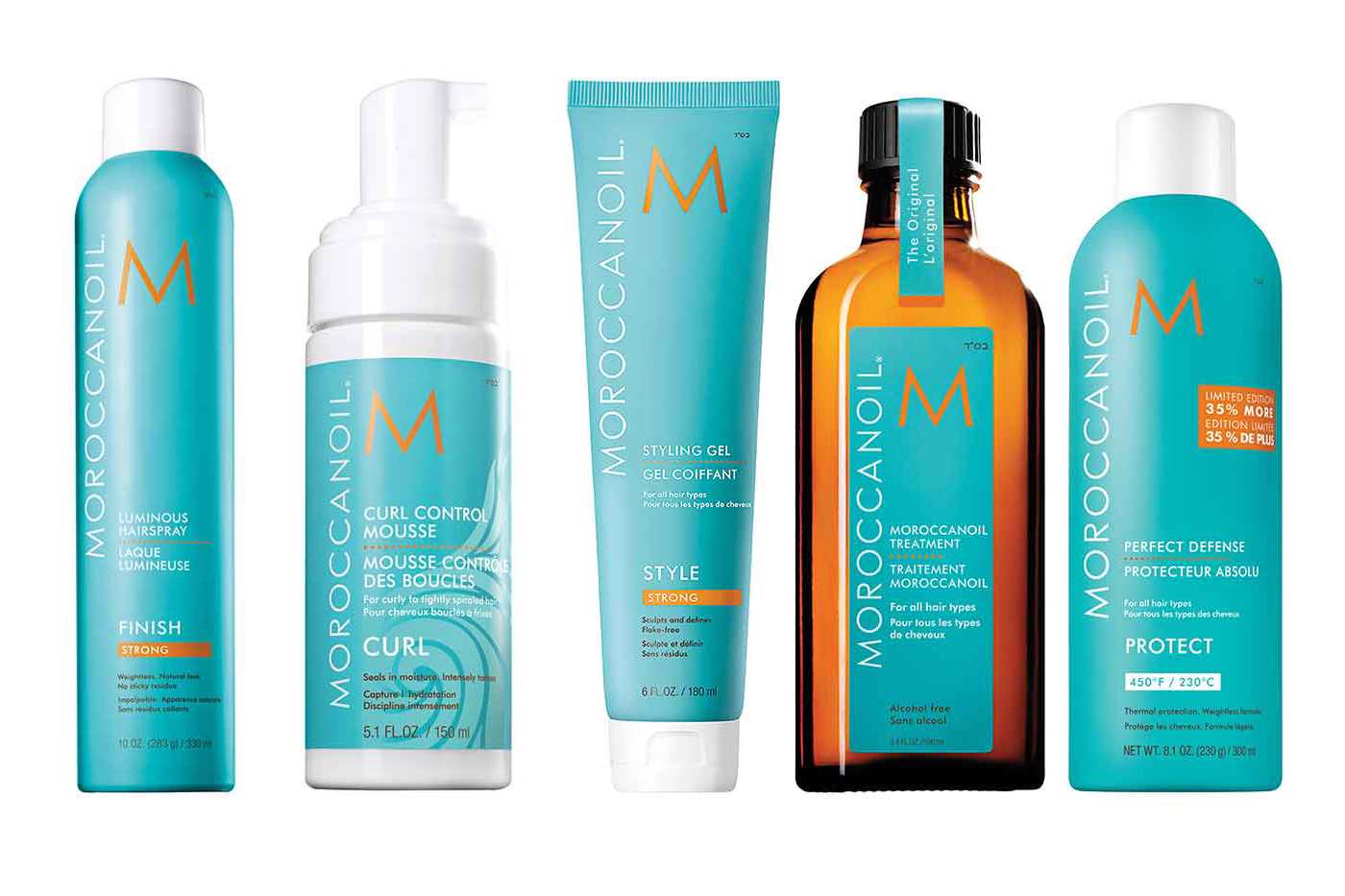 Step 3
Separate the front of the hair from the back of hair starting from behind the ear and apply a few pumps of Moroccanoil Curl Control Mousse and Moroccanoil Styling Gel to the back of the hair; sleek with a smoothing brush and secure the back section with a hair bungee.
Step 4
Apply Moroccanoil Styling Gel to the front section and comb through the front section with a fine-tooth comb to define waves.
Step 5
Begin to create finger waves by using a finger and comb to manipulate the hair into a "C" formation.
Step 6
To protect against thermal damage, spray the hair with Moroccanoil Limited Edition Perfect
Defense.
Step 7
Set using the Moroccanoil Infrared Hair Dryer with a diffuser attachment.
Step 8
Pin back of hair up in sections folding hair into waves and curls as you pin.
Step 9
Lastly, add Moroccanoil Treatment to a few waves for a pop of shine and spray with
Moroccanoil Luminous Hairspray, Strong.