Alex Demie's Birthday Makeup look as Maddie Perez On Euphoria
In the HBO show Euphoria, Alexa Demie shines as Maddie Perez, a character known for her bold makeup and fashion choices and fierce powerful attitude. Her personal style, makeup choices and attitude is a lot similar to her on-screen character. Portraying Maddie, Demie captures the essence of a complex and multidimensional high school student navigating through life's relationships and self-discovery.
She stunned with her iconic birthday makeup look for her role in an episode from the show. The makeup artist shared that Alexa did half of this makeup from her own idea.
The look decoded in 10 simple steps:
Step 1- Prep and Prime
Start with clean, moisturised skin. Apply a primer to create a smooth base and to make the makeup last longer.
Step 2- Flawless Base
Use a lightweight foundation that matches the skin tone and is dewy. Blend it evenly for a smooth finish.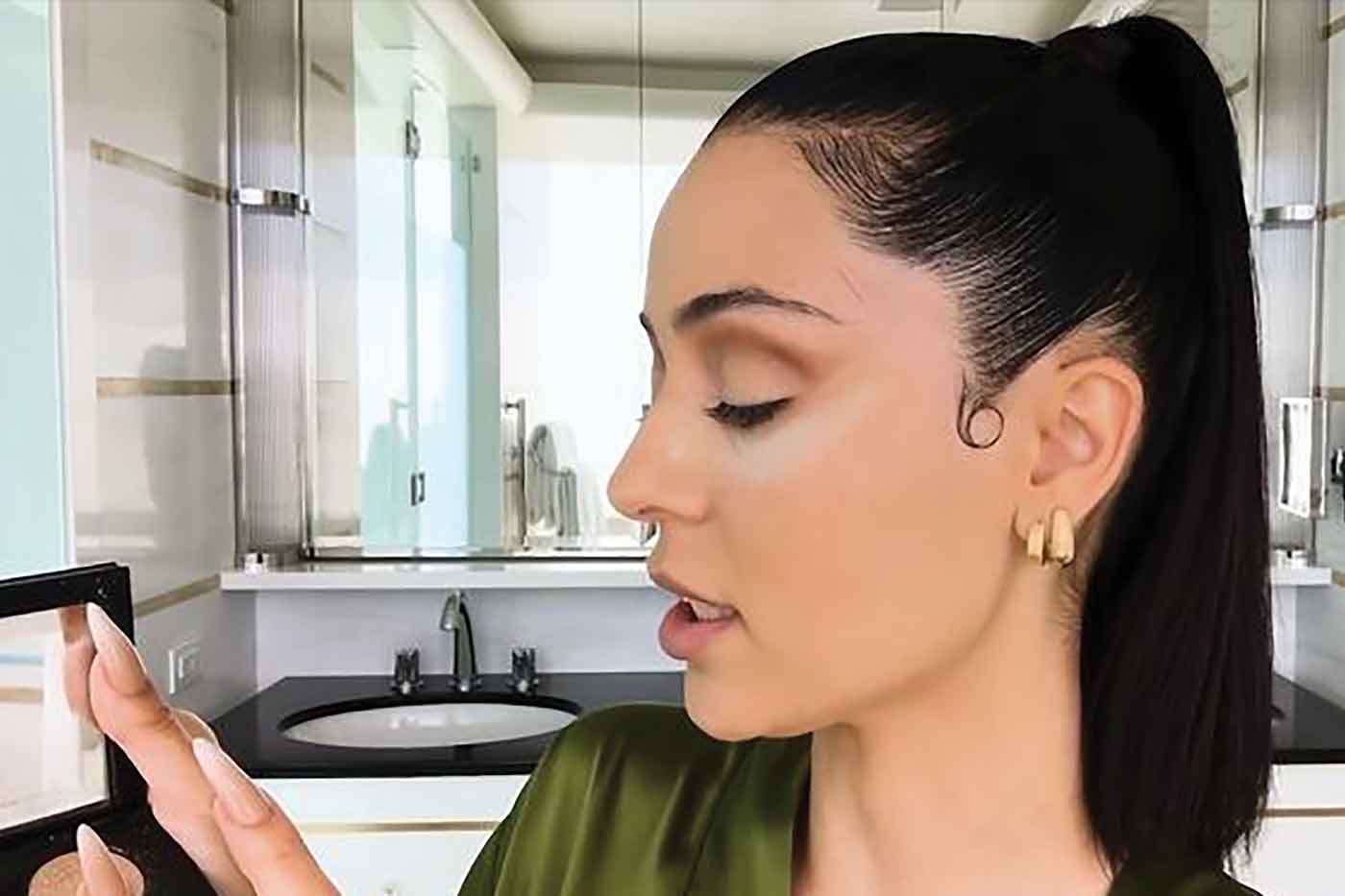 Step 3- Conceal and Brighten
Cover any blemishes and under-eye circles with a creamy concealer that gives a subtle brightening effect.
Step 4- Set with Powder
Alexa has a matte yet glowy base. Gently set the base with a translucent powder to prevent extra oil or shine.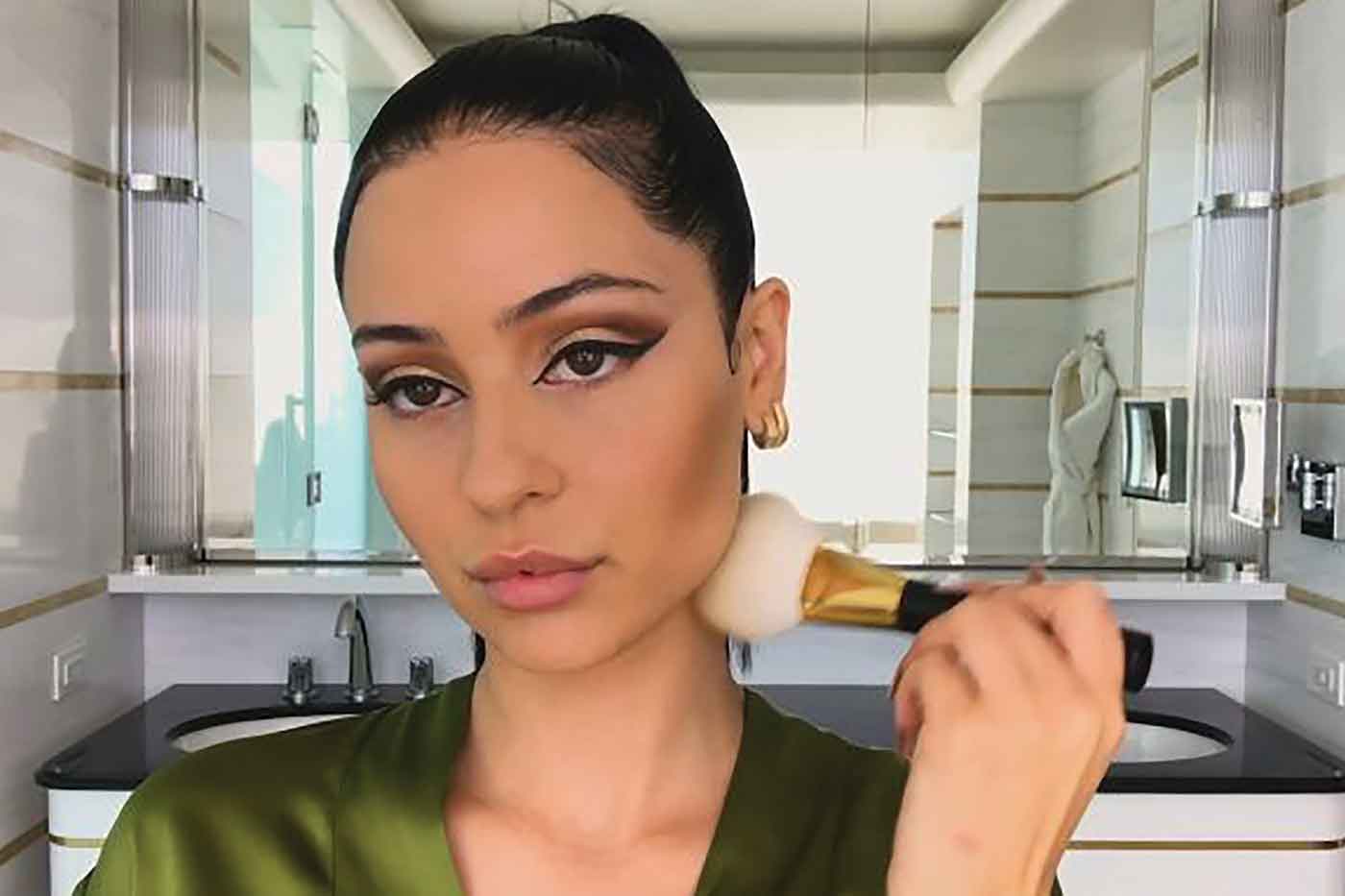 Step 5- Sculpted Cheeks
Alexa's sharp facial features and high cheekbones were perfectly defined with a warm bronzer. Apply a warm bronzer to the hollows of the cheeks and a rose coloured blush on the apples of the cheeks.
Step 6- Eyes that Pop
Begin with a neutral eyeshadow base and build up a soft silver shade on the lids very lightly. The magical step is to add a blue glitter in the inner corners of the eyes as this look was inspired by the sky.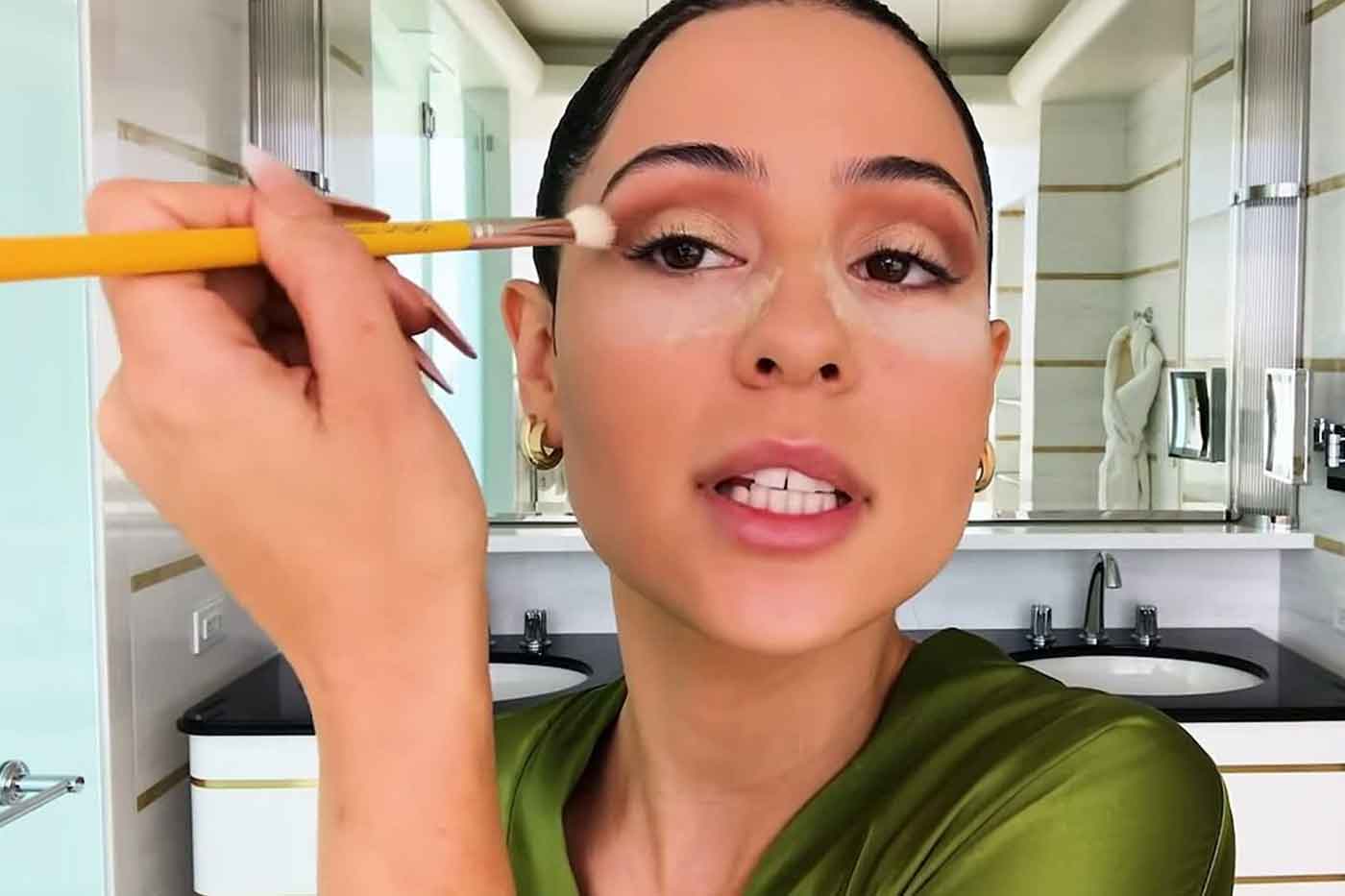 Step 7- Bold Definition
Add a thick winged jet black eyeliner like her signature style. Blend a black kohl into the waterline and outer corners joining the wing for a sultry effect.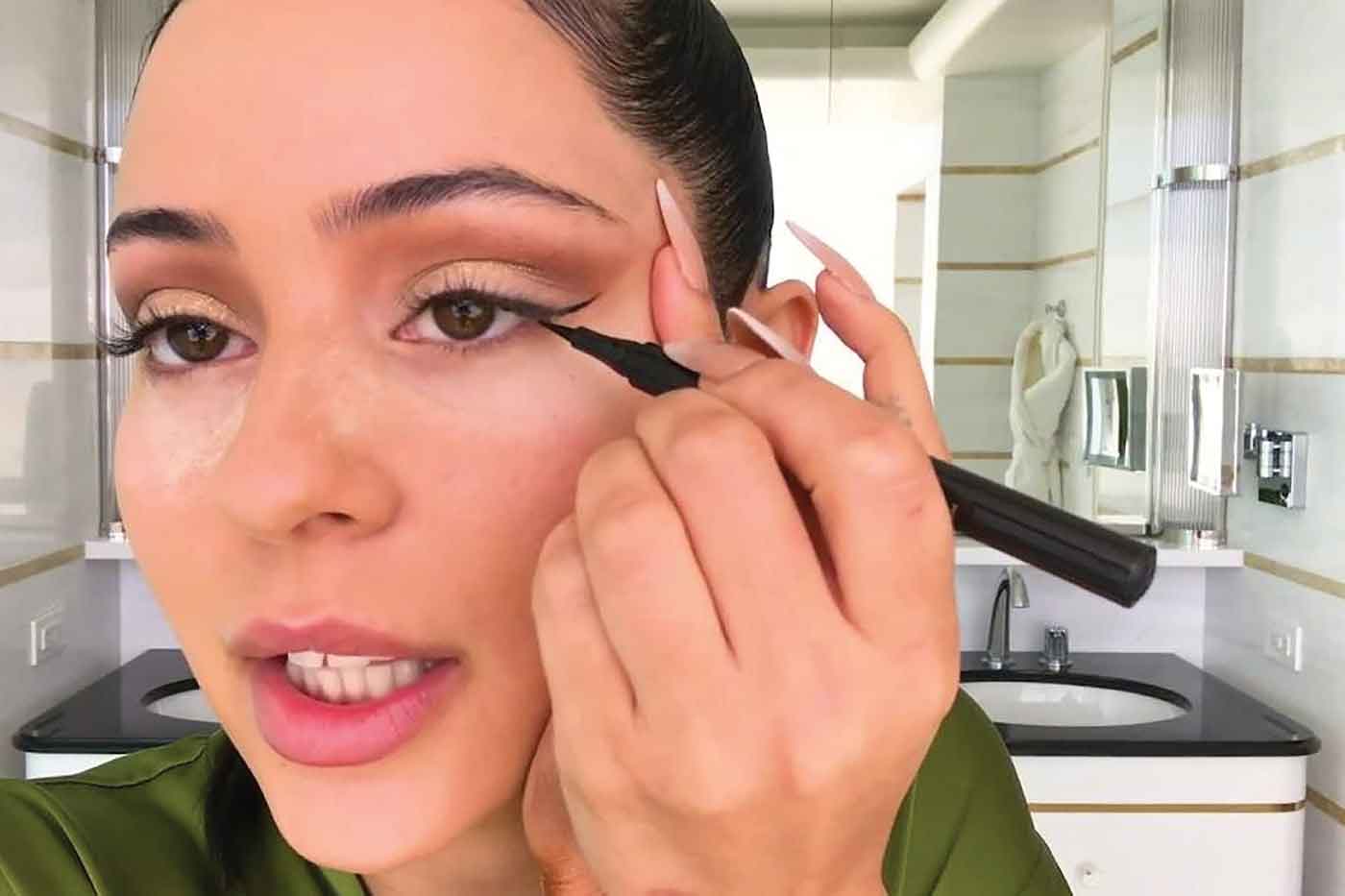 Step 8- Glamorous Lashes
Coat the lashes with a lifting mascara and add falsies for extra drama.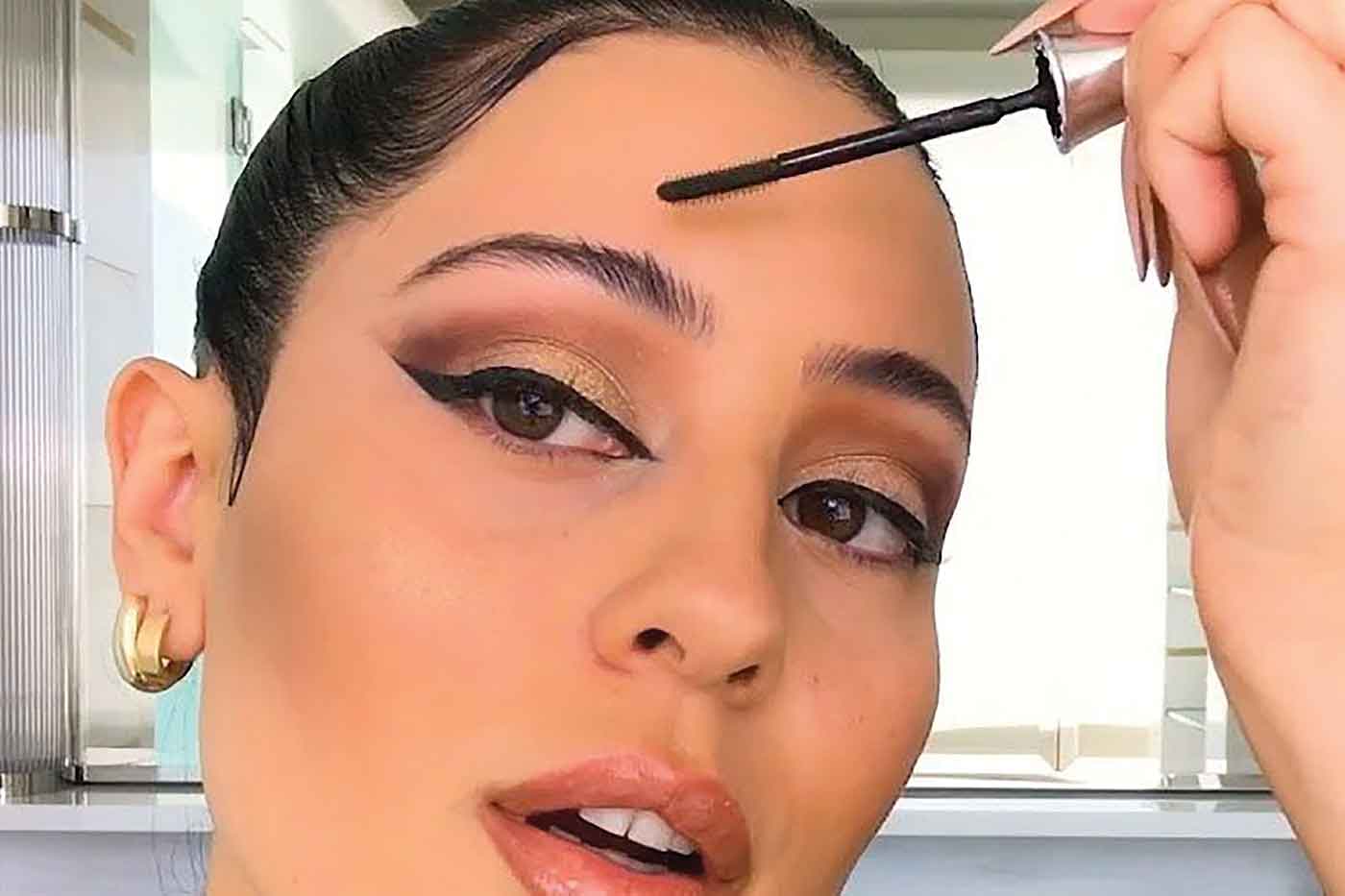 Step 9- Defined Brows
Fill in the eyebrows with a pencil or powder for a polished look.
Step 10- Bold Lips
Complete the look with a deep, matte brown lip colour that complements the eye shadow and don't forget to outline the lips.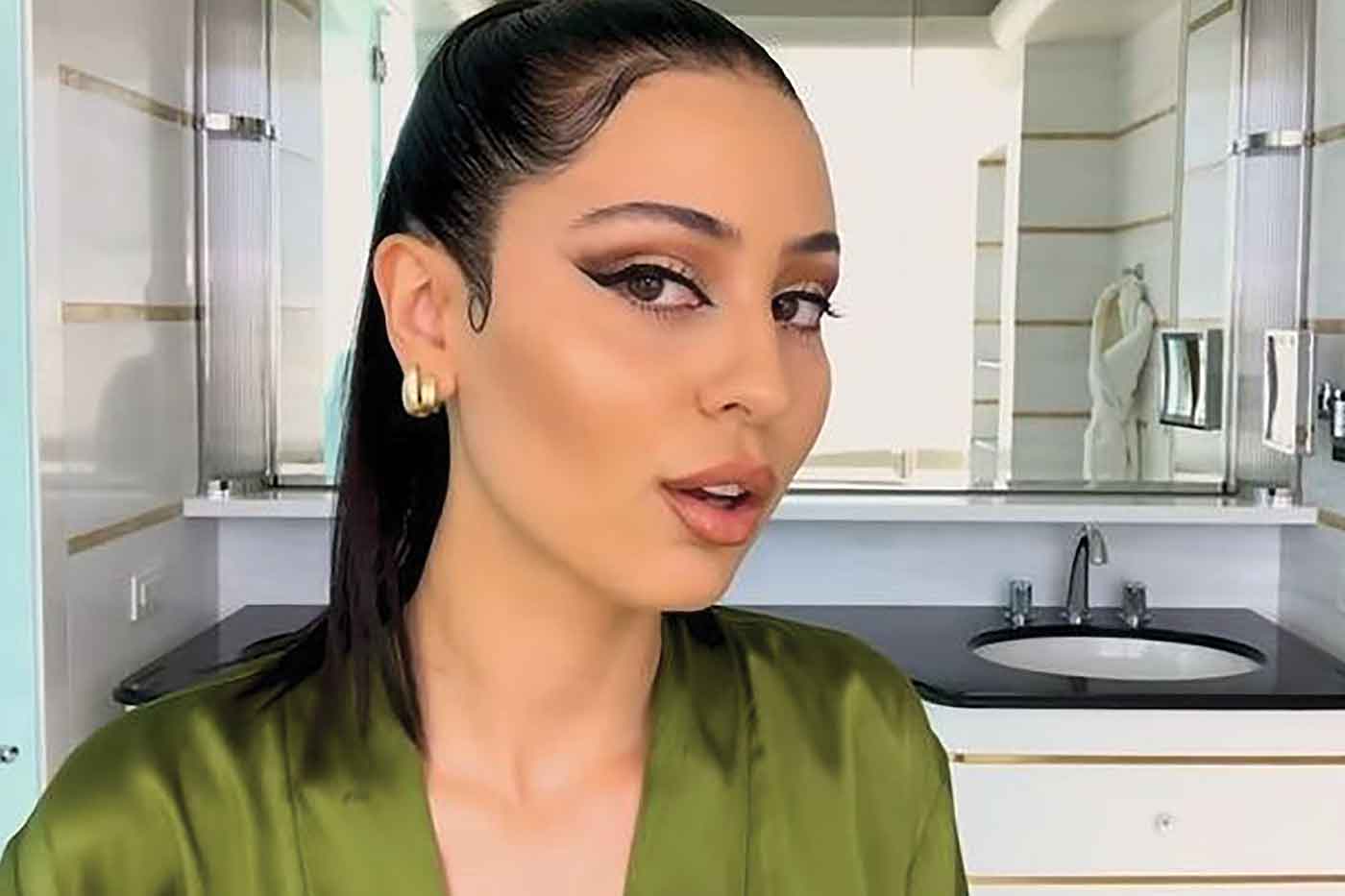 As for her outfit, Alexa's birthday ensemble featured a stylish and edgy black dress with satin blue bow design neckline, matching her eye makeup. Her hair was styled in a mid-parted sleek ponytail.