Japanese Manicures make nails healthier and stronger
Japanese Manicures are400-year old nail treatments that are the remedy for brittle and dry nails. This treatment makes use of many natural productsin a unique formula.
This treatment entails the application of a special paste on the nail bed, which is then topped with a special powder. The paste is known as p. shinepaste and consists of vitamins A and E, bee pollen, keratin and silica from the Sea of Japan. It also has various, nutritious oils like jojoba, bamboo, ylang-ylang, and red tea. The colour of the paste is green. The powder is known as p. shine powder and consists of diatomaceous earth and beeswax. This powder helps seal the nutrients of the paste onto the nails and also gives them a slightly pink sheen.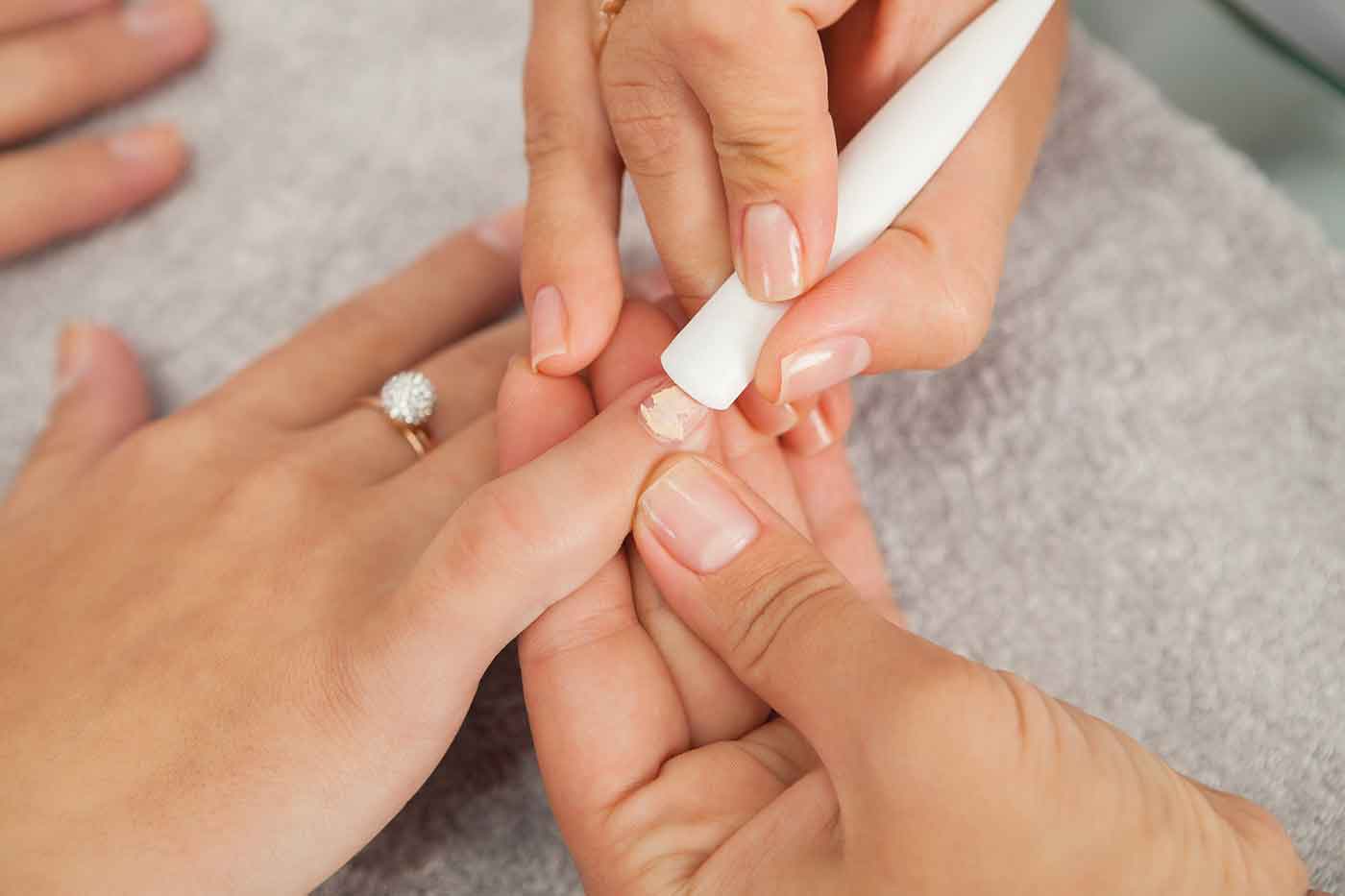 The Japanese Manicure treatment makes use of only ceramic nail files, traditional deer skin polishing units and oils. Metal tools or solvents are not used. The cuticles are not cut but pushed and the disinfecting liquid is made up of all natural, gentle ingredients.
Japanese Manicures follow a whole ritual that makes it relaxing and calming. Experts who are trained in the traditional art of Japanese Manicures are called 'Masters'.
Procedure:
First, the previously applied nail polish is removed.
The hands are disinfected using a disinfectant liquid that consists of beeswax. Hence this liquid has to be warmed up before applying.
Next, the nails are filed and oils are applied on the cuticles to soften them.
The cuticles are pushed back.
Then, a cream is applied and the nails are buffed using the calf skin.
The paste is applied over the nails and is gently pushed into the nail bed.
Then the powder is applied to seal the paste.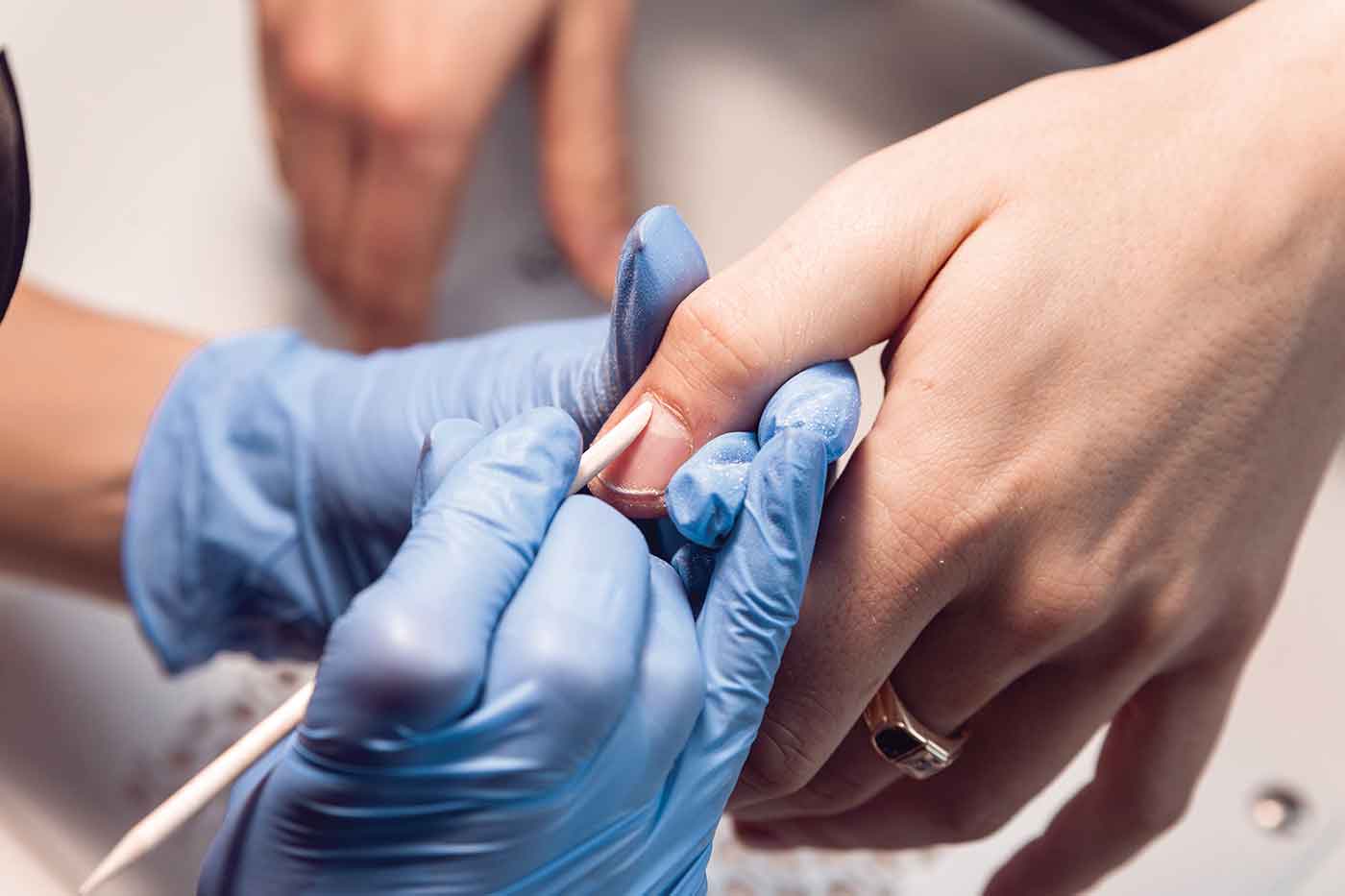 The process of applying products may be repeated. Hand massages and hand soaks are also part of this treatment.
Benefits of Japanese Manicures:
A healthy pink gloss
Protection from splitting and peeling
Less breakage and increased nail growth
Nails are more elastic and less prone to cracking
Healthier and stronger nails.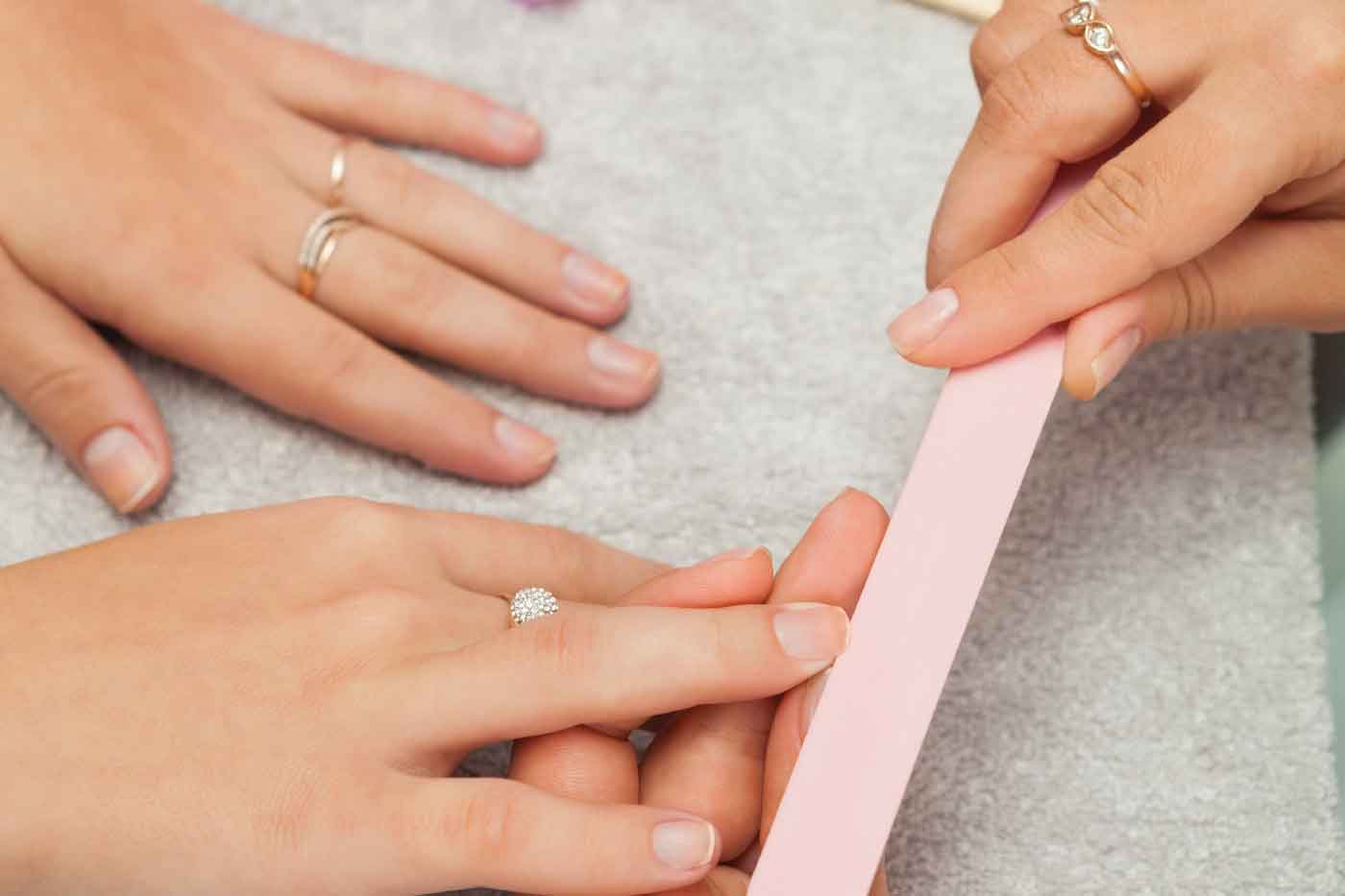 If the hands are wet a lot, eventually the powder and paste from the nails will be washed out. After a week the shine from the nails will get dull but the protective film will stay in the nails for about 2 weeks. The manicure will fade on its own and it doesn't require removers.