StyleSpeak takes a look at the trends shaping the men's grooming sector
As men are always on the move, concerns like tanning, breakouts and dull skin have become common. If these concerns are not treated at the right time, it can lead to several other concerns. The global market for men's grooming and personal care is on the rise, with an increasing number of men using high-quality products and visiting Salons, Spas for grooming. This trend is expected to continue in 2023, as more men become aware of the benefits of self-care and wellness.
Revolution in men's grooming
From basic home care to professional grooming treatments, men are taking necessary steps towards self-grooming. A report by the IMARC Group reveals that the market size of Indian men's grooming products reached US$ 2.0 Billion in 2022 and is expected to reach US$ 3.1 billion by 2028, exhibiting a growth rate (CAGR) of 8.2% during 2023-2028. The men's grooming segment is driven by the demand to appear well-groomed at all times. Cultural and social factors have made men more conscious about grooming and this has led to the rise of men's grooming segment.
Let's dive deeper into the 4 segments of Men's grooming industry:
1. SKIN CARE
Rising skin concerns have propelled men to look for treatment options. India, especially the northern belt, has extreme weather conditions. Harsh summers and equally harsh winters can cause dryness, itchy skin and other issues.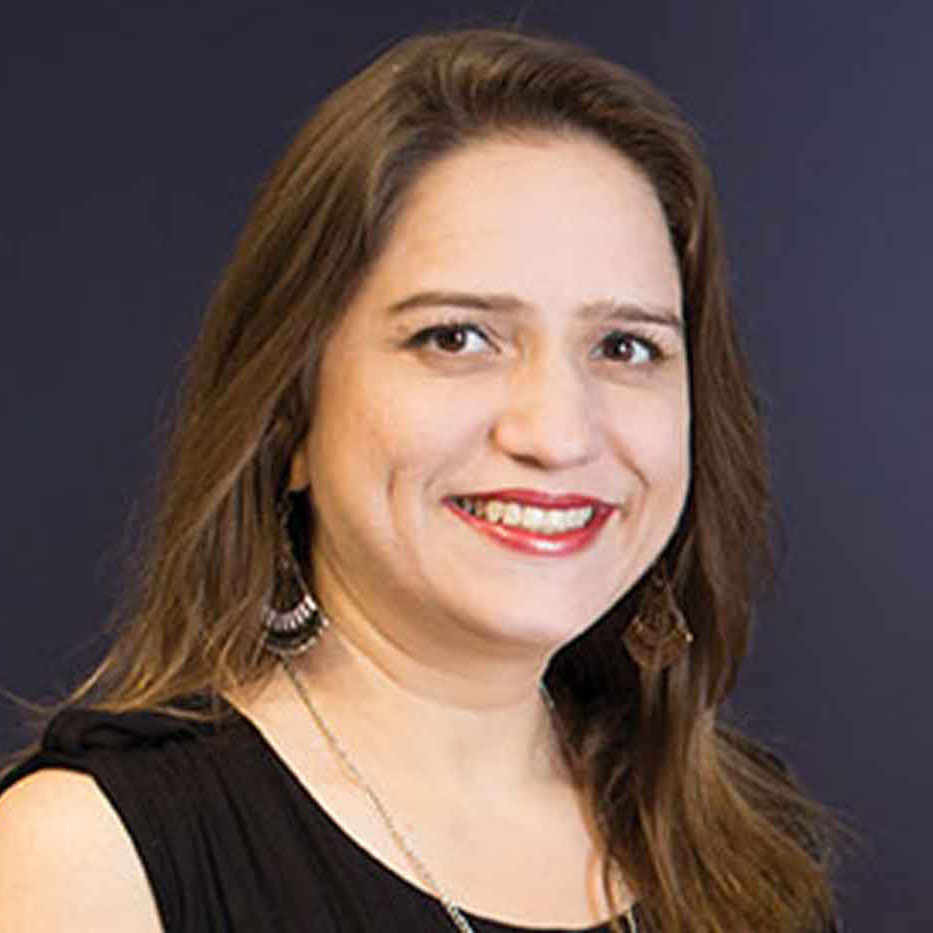 Disha Meher, AVP: Principal Expert (Beauty & Wellness), Urban Company shares, "Men undergo various skin-related treatments due to a wide range of skin issues such as oily or extremely dry skin, acne, blemishes, razor burns due to shaving, dark circles, lack of sleep, tanning or pigmentation."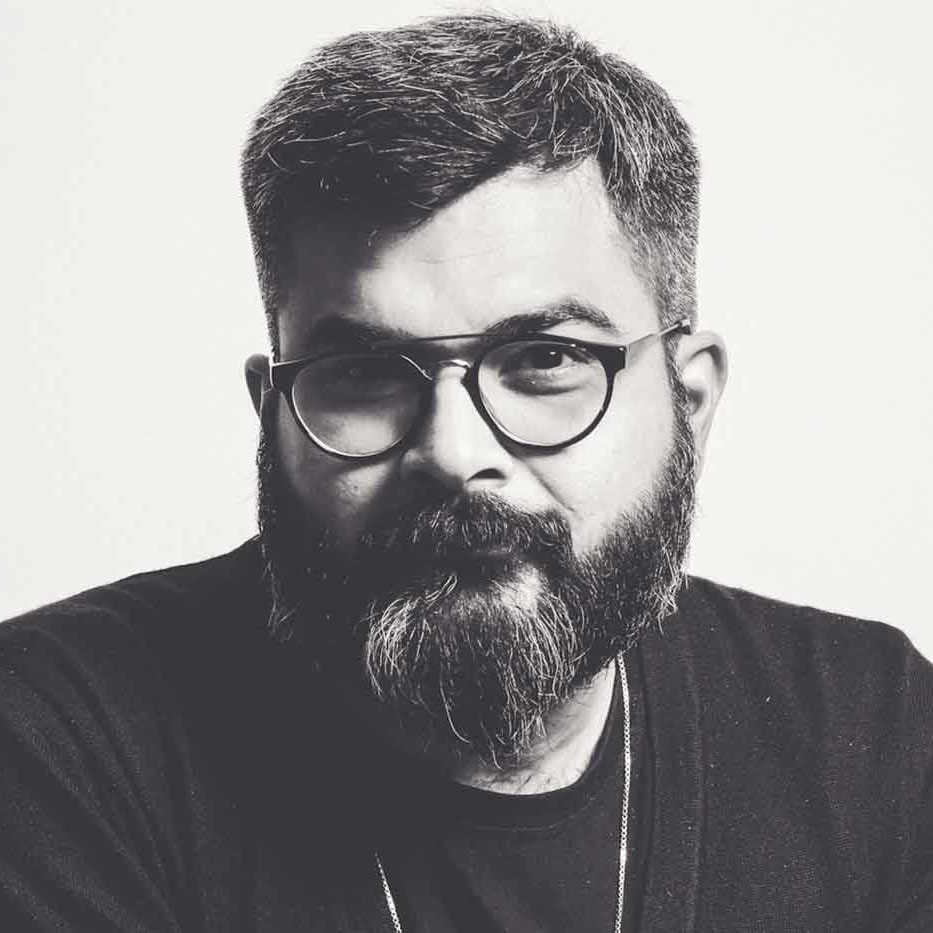 According to Deepak Jalhan, Creative Director Educator, LOOKS PRIVÉ Pvt. Ltd., "Men's skincare products segment is really big and is getting better. Men are becoming particular about their skin regime and are more inclined to include clean ups as a part of it. They also follow up salon visits with home care."
From skin lightening to restoring skin balance, men are not shying away from experimenting with different treatments to enhance or address their skin concerns. As far as treatments are concerned, "Sunburn and tan are the most common concerns which need to be treated with brightening treatments and uneven skin pigmentation with the popular de-tan treatments," reveals Deepak.
Thalgo source Marine Ritual, Hyalu-Procollagene and Brightening are some of the most frequently demanded skin treatments by men.

Some popular products for men include:
Man Arden Anti-Acne Neem Face Wash: This helps wash away excess oil, dirt, impurities, grime, and overnight build-up that cause acne. The goodness of neem helps clean the skin and unclog pores perfectly. Infused with Olive Leaf, Vitamin E, turmeric oil and aloe vera, it unveils the skin's natural glow while making it more refreshing and healthy.
Dapper Dude Vitamin C Brightening Crème: Infused with powerful Ascorbic Acid (Vitamin C) and Niacinamide, the creme supports youthful, luminous skin while delivering antioxidant properties to the skin. It brightens, evens skin tone and diminishes visible signs of aging, making skin supple.
Hairotic Men 6 in1 glowing skin cream: This cream helps in skin tightening, reduces fine lines, wrinkles, skin laxity and hydrates skin. It also provides a cooling and refreshing antiseptic skin treatment that soothes any skin irritation while also removing heat from the skin.
Dermalogica and Thalgo are fast selling brands, which offer professional men's skincare treatments in-salon.
2. BODY CARE
As men show more concern about their appearance they are becoming more conscious of the benefits of maintaining their bodies too. A survey conducted by market research firm YouGov revealed that 56% of Indian men regularly use body care products such as body wash, moisturiser, and sunscreen, and 39% visit salons for grooming treatments like facials and body treatments. These studies suggest that more Indian men are interested in taking care of their skin and body, and are increasingly open to visiting spas and salons to do so.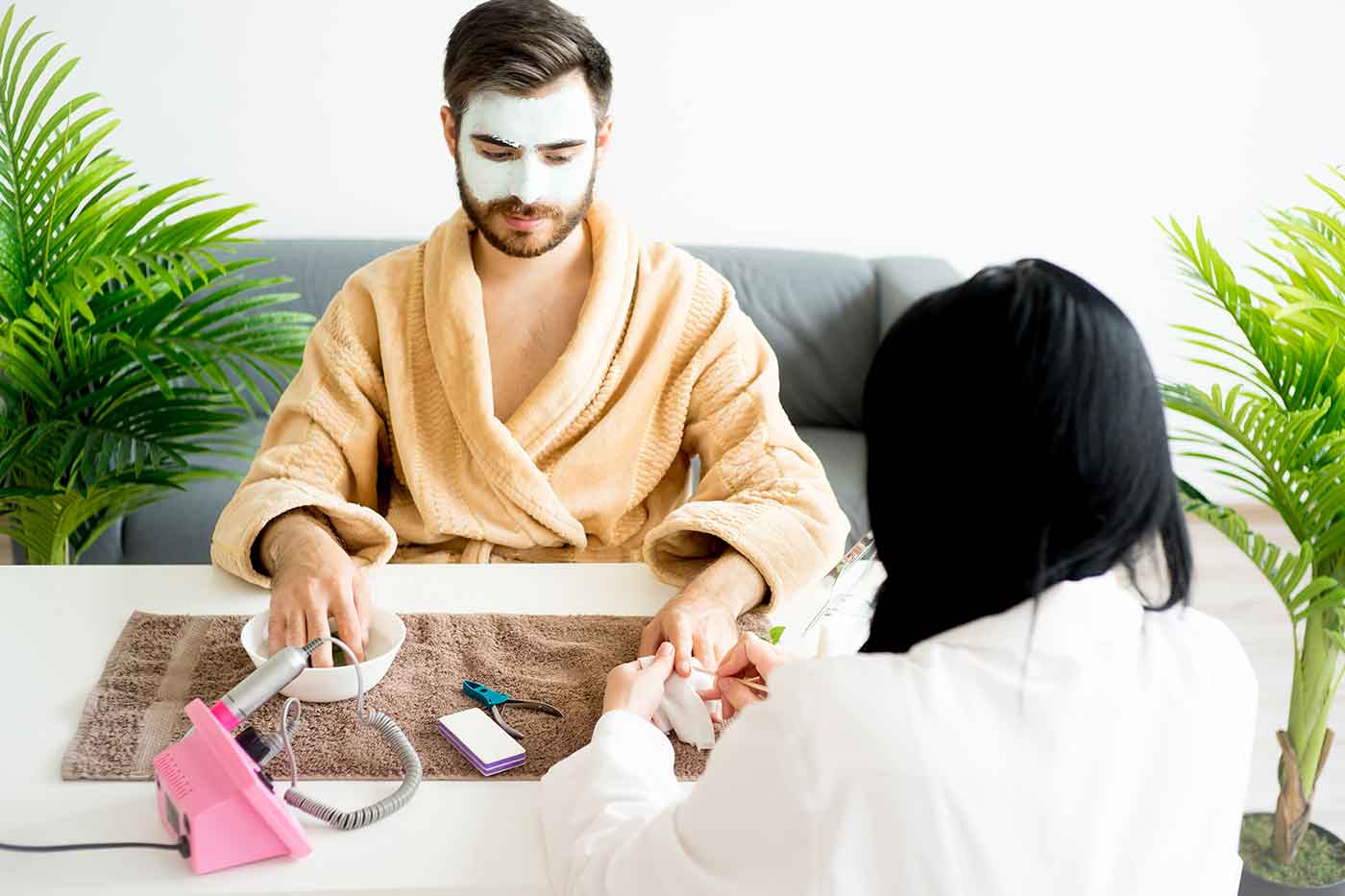 Bodycare for Men includes:
• Body wash
Suggesting the right body wash to your clients is important to get rid of dirt, oil, sweat, and other impurities from the skin while also moisturising it. A wide range of body washes that are available, e.g. Omorfee's Gentleman's Body Wash, American Crew's Deodorant Body Wash etc. can be used.
• Exfoliation
This can be especially beneficial for men because it helps to eliminate tanning and dirt by removing dead skin cells, revealing smoother, softer, and more radiant skin. Body scrub like Beardo's Coffee Body Scrubs will be appropriate for this purpose. Exfoliation can also be accompanied by moisturising using Marks and Spencer face & Body moisturizer and Brickell Men's Deep Moisture Body Lotion.

• Body Massages
These help to moisturize and nourish the skin, particularly in dry or sensitive areas. They also help release tension from the body and improve blood circulation. Swedish massage, Deep-tissue massage are some popular massage styles. Massage Oils like Kama Ayurveda's Sugandhadi Thailam Rejuvenating Body Massage oil, Mancode Ayurvedic Muscle Relaxing Massage Oil and Forest Essentials' Ayurvedic Body Massage Oil Narayana can be used for body massages.
• Body Wraps
Detox Body wraps, Hydrating Body wraps and Algae Body wraps are some body wraps that men usually opt for. All body wraps consists of exfoliation and body massages which are followed by body wraps made of plastic or other materials along with appropriate products. The wraps are also topped with heated towels at times to promote sweating and opening of pores. Body wraps help to remove toxins, dead skin and provides intense moisturisation and relaxation.
• Manicures & Pedicures
Men's manicures and pedicures typically include the usual procedures for softening the skin, shaping the nails, and removing excess cuticle. Manicures and pedicures also make the feet and hands look young.
Disha shared, "We have seen a considerable increase in men going for manicures and pedicures. Men typically seek these services to achieve clean and trimmed nails for their hands and feet followed by a manicure and pedicure session."
Exclusive men's products like Jack Black Industrial Strength Hand Healer and Brickell Hand Balm are some good hand creams for men. Phoenix Foot Peel Mask for Men and Spa Life Men's Hand; Foot, Face Mask are some good masks to end the manicures and pedicures with.
• Paraffin Wax Treatment
This treatment can be done for both hands and feet. It involves dipping of the hands or feet into heated paraffin wax several times. After 15-20 minutes, the wax is peeled off. This treatment helps moisturise and soften the skin. The heated wax also helps in better blood circulation and relieves pain.
• Waxing
Men want to flaunt their gym bodies these days and having hair on their chest, back and arms can sometimes make them appear unkempt or less appealing. Hence, waxing has become a growing trend among men. Waxing provides a clean and groomed appearance by removing unwanted hair from the body.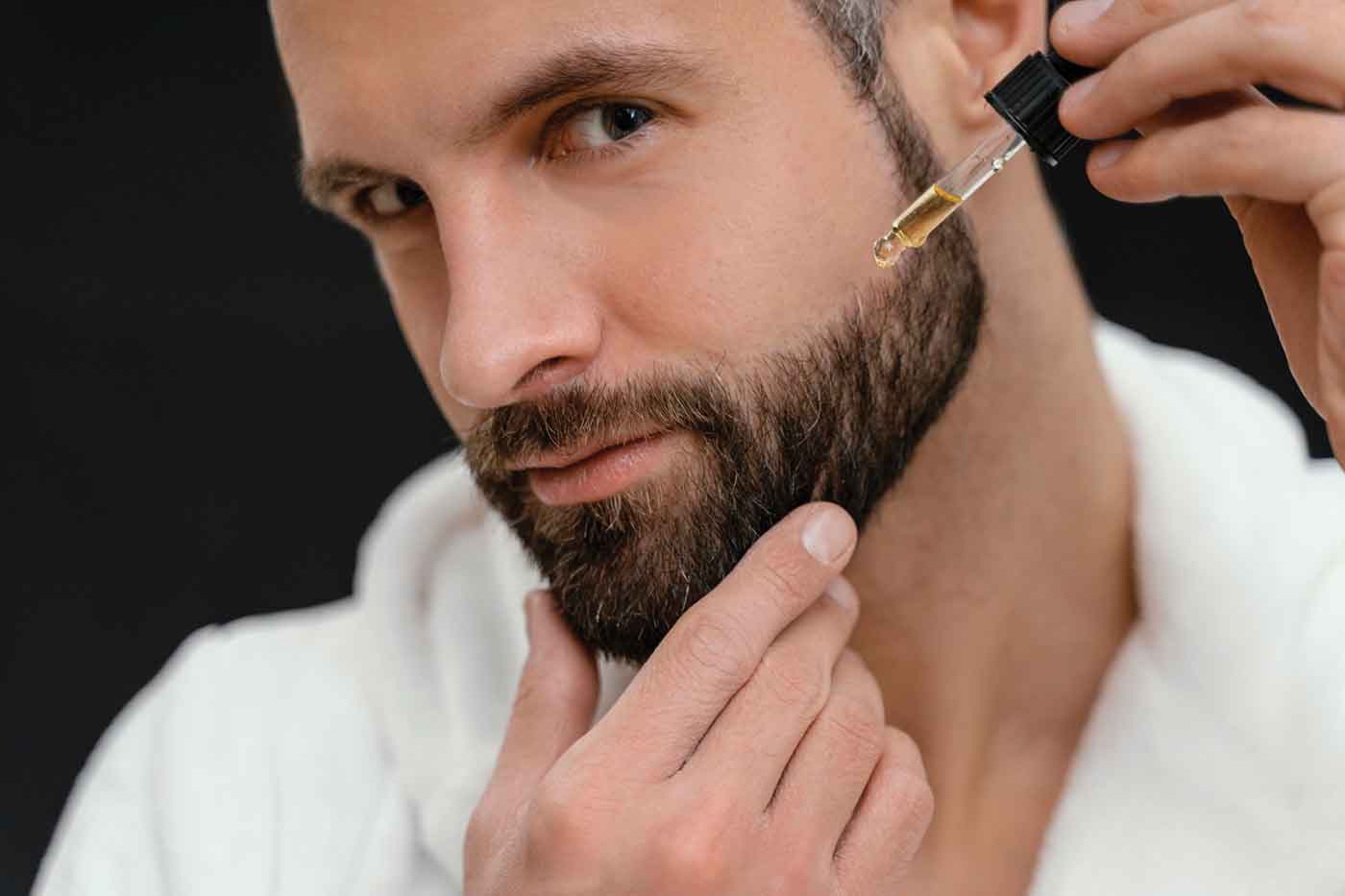 3. BEARD CARE
A well-groomed beard uplifts a man's appearance and makes him look more attractive. According to Data Bridge Market Research, the beard grooming products market size was valued at USD 21.87 billion in 2022 and is expected to expand to USD 38.14 billion by 2030.
Shaping, conditioning and daily grooming like combing are necessary steps to ensure the beard looks its best. Using a beard trimmer rather than shaving can avoid skin irritation. There is no one-size-fits-all approach to beard care, so it's necessary to experiment until one finds a grooming routine that works best.
Beard grooming tips:
• Regular Wash
If the beard is not washed regularly, it can lead to dandruff and bad smell in the beard. Depot No. 501 Moisturizing & Clarifying Beard Shampoo and Barba Italiana Raffaello Beard Shampoo are shampoos that can be used.
• Condition
Without conditioning, the beard hair becomes rough and starts to curl up. To tame the beard, beard conditioners like American Crew's 2 In 1 Skin Moisturizer And Beard Conditioner, Viking Revolution Beard Conditioner or beard oils like Truefitt & Hill Gentlemen's Beard Oil, Beardo Oil Elixir can be used.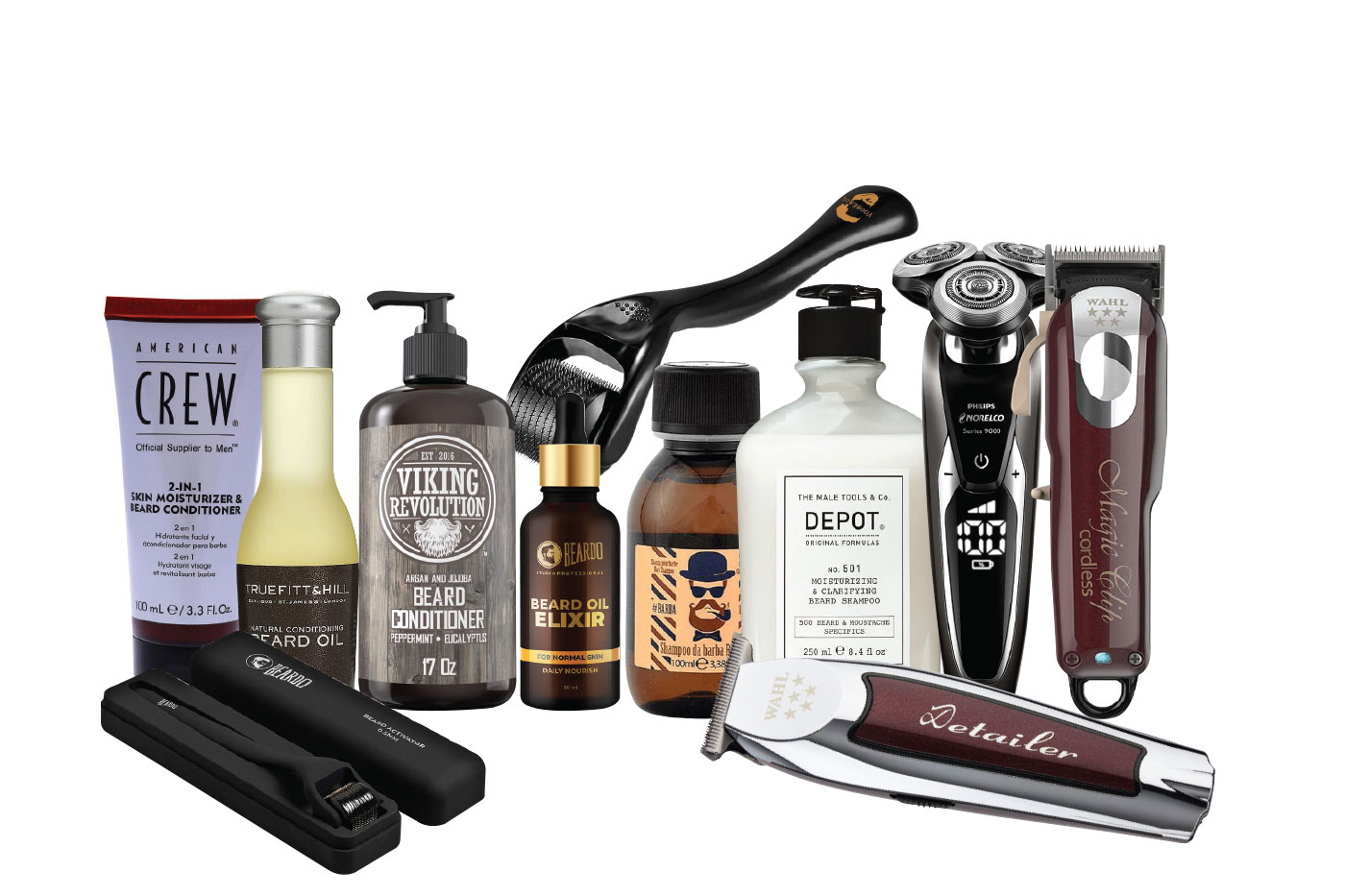 • Style
Use a beard comb or brush to comb or brush the beard regularly to keep it neat. Beard Balms by American Crew and 1821Manmade are helpful for styling. To take care of complete beard grooming, Gatsby's Beard Grooming Cluster is the perfect fit as it consists of a beard & moustache wax, beard oil, shaving gel and face & beard wash.
• Trim
Beard doesn't always grow in a neat shape. Giving the beard a regular trim helps maintain the beard shape by ensuring that no hair strands are standing out. Wahl Magic Clip Cordless, Wahl Detailer, and Norelco Philips Series 9000 are some good trimmers.
• Treating a Patchy Beard
Keanu Reeves might've made the patchy beard look appealing but there are several men who prefer fuller beards but are unable to grow it. Fortunately, there are beard rollers like Beardo Beard Activator Derma Roller and YOOBEAUL Beard Derma Roller that can do the job!
• Shape of Moustache
When we talk about beard, it also includes the moustache. Clean out the moustache so it doesn't fall on the lips and match the moustache shape with the beard shape.
4. HAIR CARE
Proper hair care and styling can help to completely transform a man's overall look. Indian men have long realised this and are becoming conscious buyers of a range of haircare products.
According to Technavio, men's hair care and styling products market size is expected to grow by USD 12.04 billion from 2021 to 2026.
Hair grooming:
• Shampoo & Conditioning
To watch out for dandruff and rough hair, regular shampooing followed by conditioning is a must. The Man Company: Hair fall Control 2-in-1 Shampoo & Conditioner is a good option.
• Scalp Massages
Massaging the scalp with essential oils helps to activate hair growth, relaxes the mind and also moisturises the hair.
• Hair Spa
Getting hair spas is no longer just a women's thing, men too are getting hair spas. Hair spas are essential to get rid of pollutants and dirt from the hair. Hair spas cleanse and hydrate the scalp that further leads to hair growth.
• Styling
A matte styling wax or clay makes the hair look thicker and makes it easy to manage. Moroccanoil Texture Clay Hair Cream, Gatsby Styling Fiber Hair Wax or Gatsby Texturizing Clay can be used.
• Hair Colour
Men with coloured hair are no more seen as unprofessional and it is not an out of place look in contemporary times. The Gen Z are more trendy and are inclined mostly towards fashion colouring. Social media personalities and celebrities are the growing inspiration for this trend.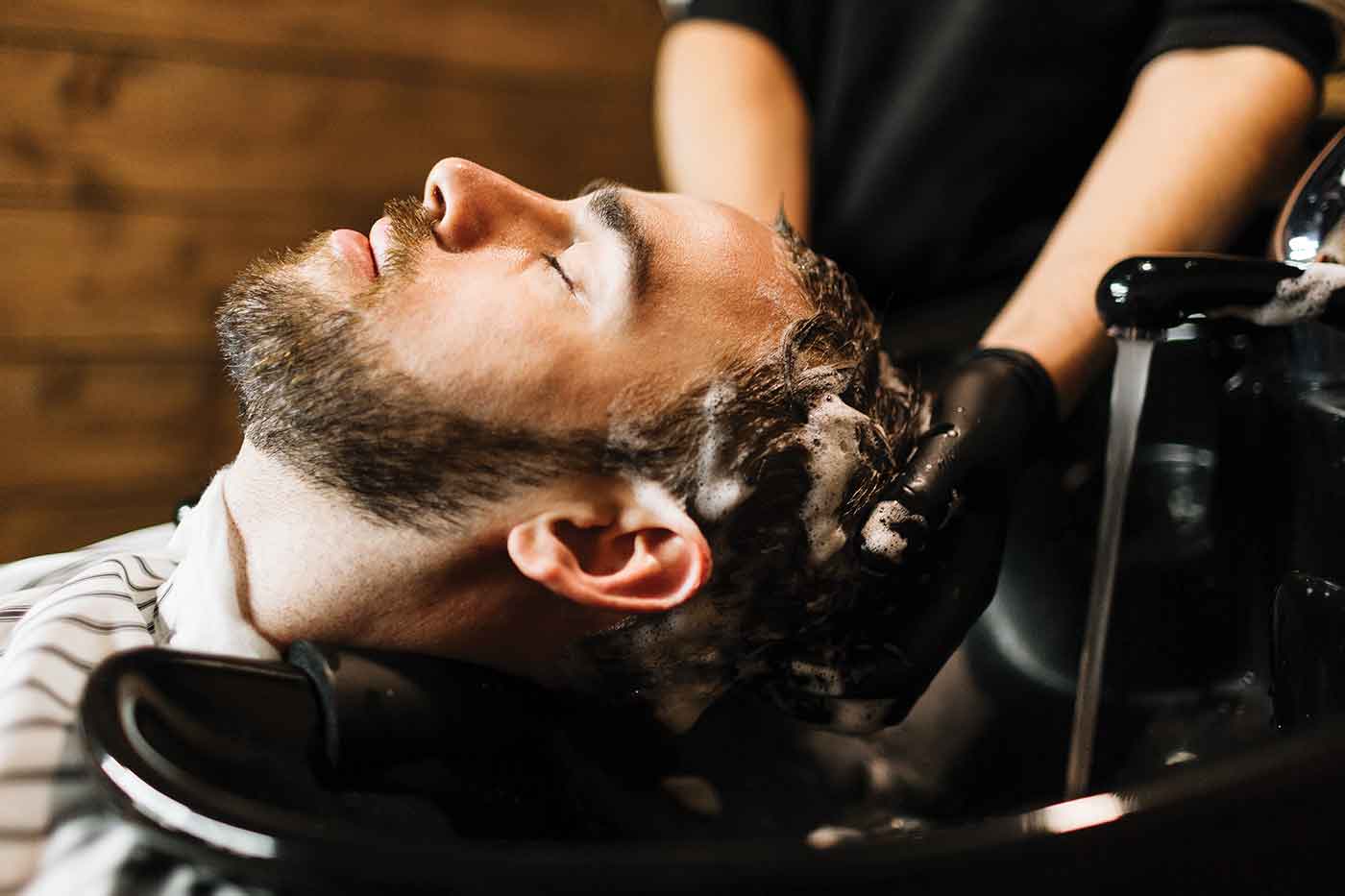 In conclusion, men's grooming and personal care business is on an upward trajectory. This guide to men's grooming highlights their various needs that you can cater to.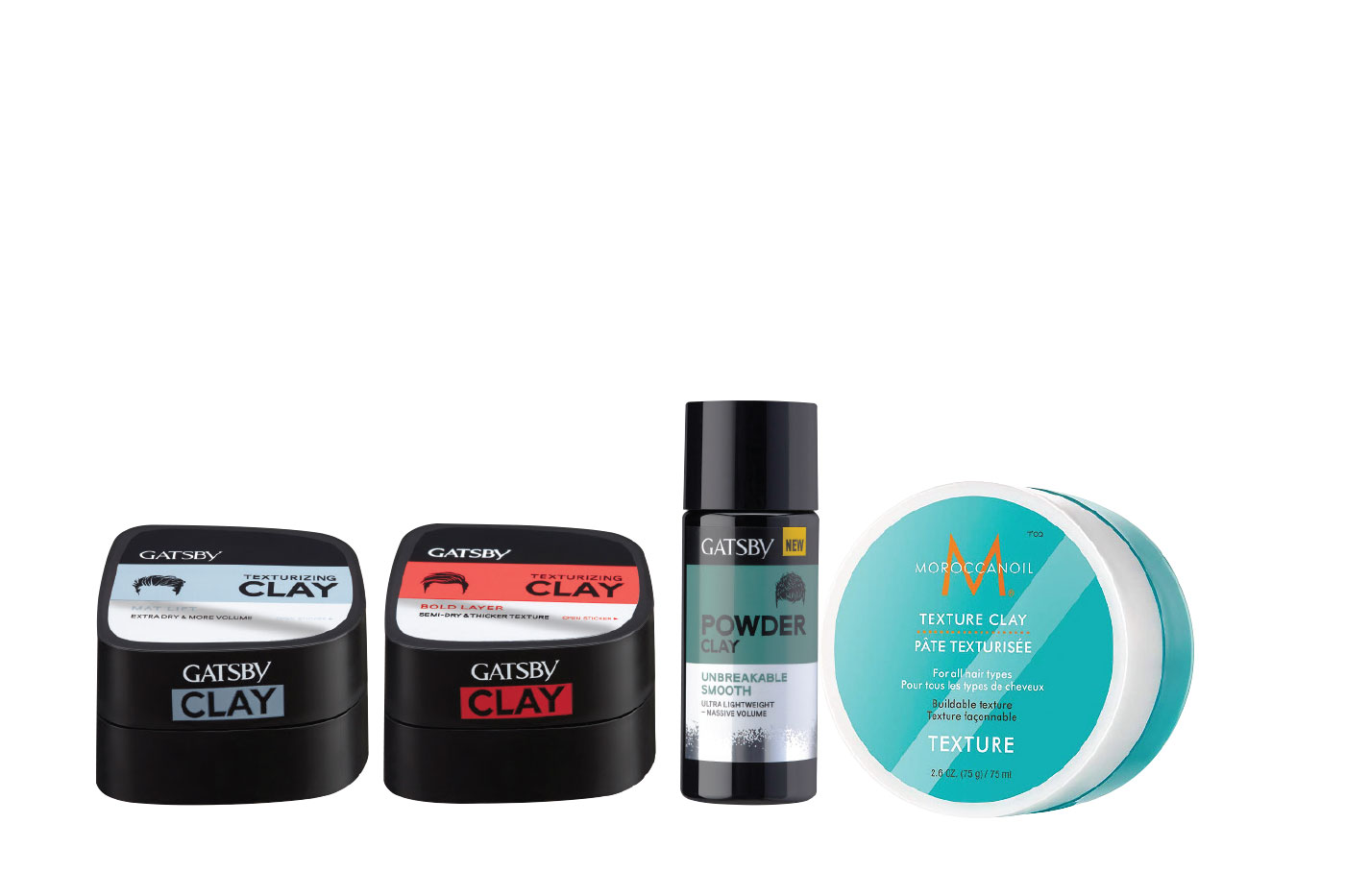 A growing population of aspiring men, expert in-salon care and guidance coupled with the availability of the right products will take Indian men's grooming market to unmatched levels.