Characteristics of Cysteine and Benefits of Keratin
Orangewood is committed to source natural ingredients to accelerate high quality hair and beauty solutions.It offers a range that ensures long lasting professional salon treatments with intensive hair restoring ingredients and technologies.Orangewoodwill not only address and solve hair problems, but also help customers understand how their hair is unique and what it needs.
At Orangewood Bliss Is Real with Silk Bliss – Protein Re-filler Treatment
Silkbliss is composed of a combination of ingredients, such as keratin, proteins, collagen, carbocisteine and acids.It was developed to realign hair with a highly hydrating composition -Silkblisswhich consists of capillary realignment shielding technology, providing hair restoration, natural movement, softness and strand control.
With capillary realignment shielding technology Silk Bliss promotes a smooth effect on hair.
Developed with ahigh techformula, Silk Blissguarantees a long-lasting hair taming and frizz reducing treatment, providing shine and softness to the hair.
The Innovative Capillary RealignmentShielding Technology
Comprising of a blend of organic acids, silk protein, essential oils & blue pigments,
this complex promotes the sealant effect, an intense alignment to curly and wavy hair, treating the fiber, gradually and progressively changing the structure of the hair, thus working on inside
of the cortex in the polypeptide chain, realigning the broken chain of amino acids resulting in structural integrity of the hair inside out.
Silk Bliss not only strengthens each hair strand but also gives it a structure, filling in the porosity of the hair and retaining its moisture.
The protein system delivers high performance taming revitalizing hair fibres & recovering their strength & elasticity while also restoring their structure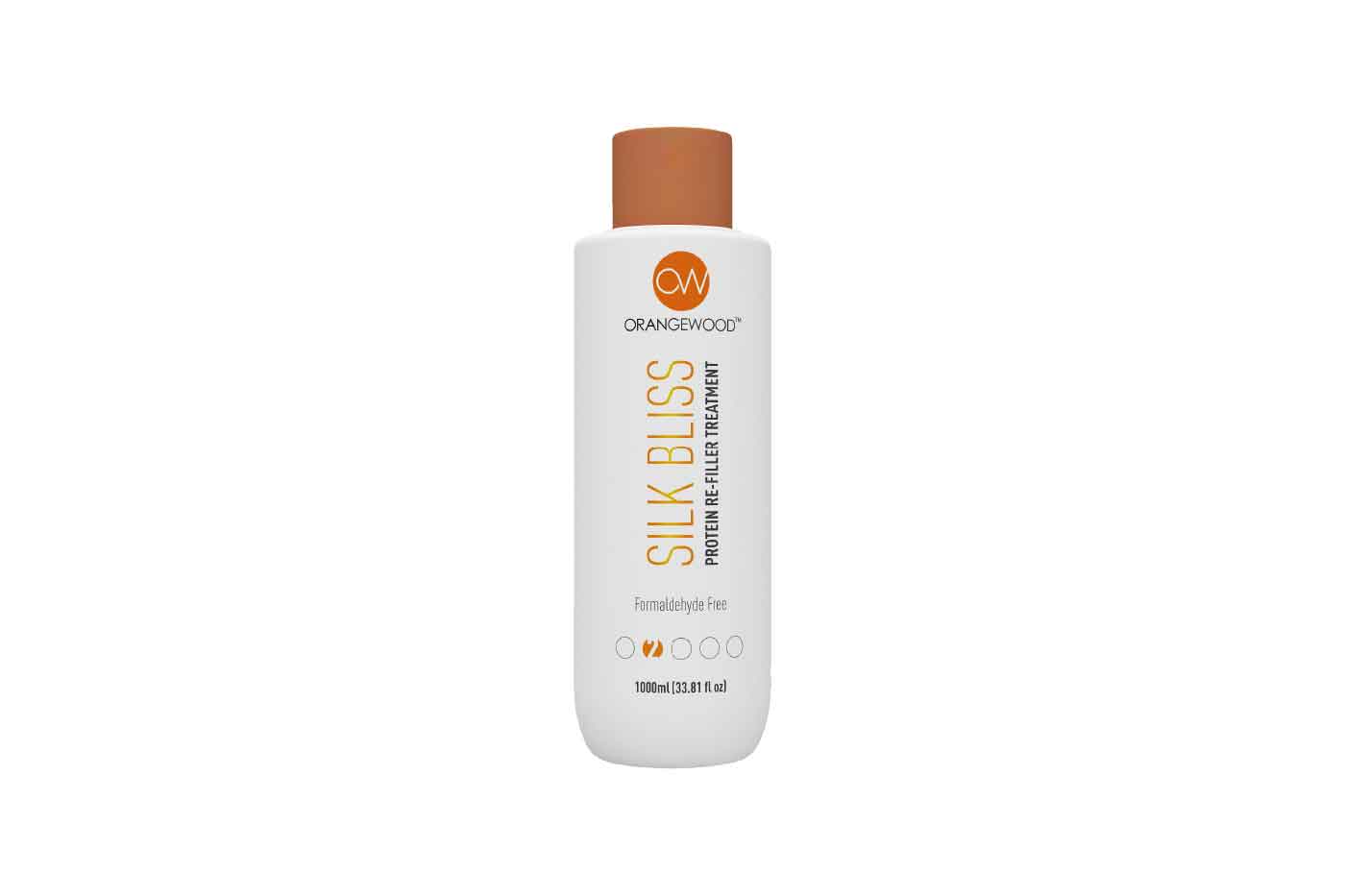 A product that not only fills but also fulfills
Vegan, Cruelty Free, Toxic Free, Internationally tested &patented, it is extremely safe for both clients and stylist. An advanced generation treatment, it is recyclable, heals, repairs and restores,.
For more information Call on +91 7977625368 |
Email at [email protected]