The Jiva Spa at the Taj Resort & Convention Centre, Goa offers a wellness sanctuary for your mind, body and spirit
When it comes to indulging in some pampering, with a dose ofserenity, it takes something rather special to cause a stir and pique my interest. So, when I heard that the Taj Resort & Convention Centre, Goa had opened doors to their world-renowned Jiva Spa within the hotel premises, I was intrigued, as all their treatments involve holistic well-being, organic ingredients and spiritual remedies. Being true to their Taj credo of offering the best luxury experience, Jiva Spa is indeed pioneering what a modern luxury spa today should be – the merging of the luxurious with conscious consumerism.
Not only does it promise an unequalled level of pampering, but their philosophy is rather special and inherently rooted in India's ancient approach to wellness. Inspired by traditional Indian healing wisdom, Jiva Spa believes that a spa unfolds the path of life that opens out channels to nurture one's life force. Jiva embraces a deep understanding of mind, body and spirit; their individual needs and their interdependences.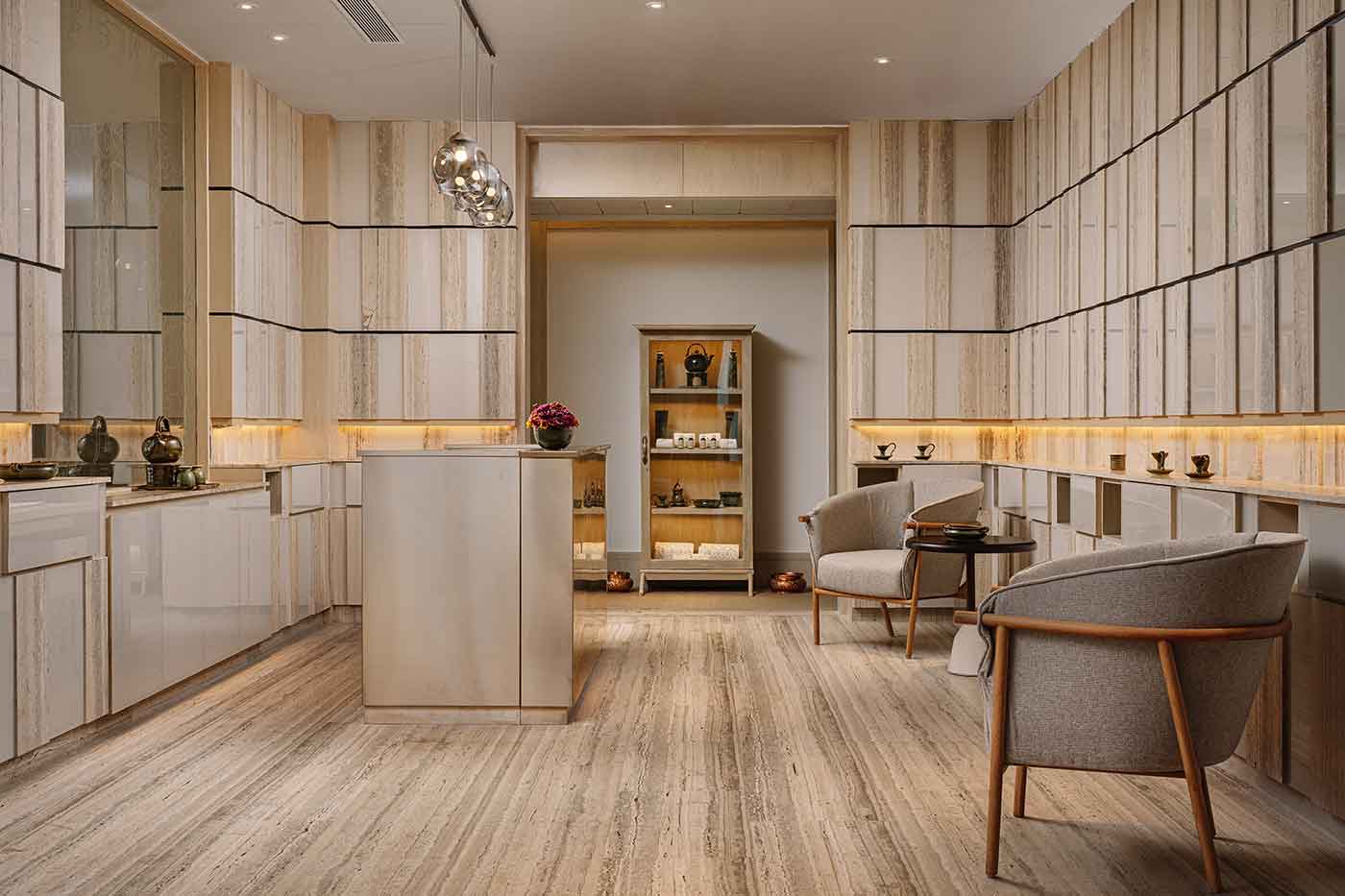 So, what gives Jiva Spa that special edge over others? As far as I could tell, the following were their unique selling points.
Space & Interior
Jiva Spa exudes an intangible aura of quality, and crossing the threshold you know that this will be an experience to remember for a long time. Designed by Duncan Miller Ullman, the spa design is based on Vastu shastra, the ancient Indian science of space planning. It emanates a harmonious balance of energy, drawing inspiration from nature and organic finishes.
The interior expertly marries simple architecture with a contemporary freshness. A shining marble floor, soft lighting and a warm colour palette made me experience all the soothing restfulness of entering a spa, before I even got to my treatment room. And I must say it smells divine. However, one of the best features of the spa is the panoramic view of the ocean from most of the treatment and relaxation rooms.
The idea here is evidently space and seclusion. I was enveloped with a sensation of escaping to a luxurious retreat, where I am one of the select few guests experiencing this peace. The feeling of being a VIP is palpable.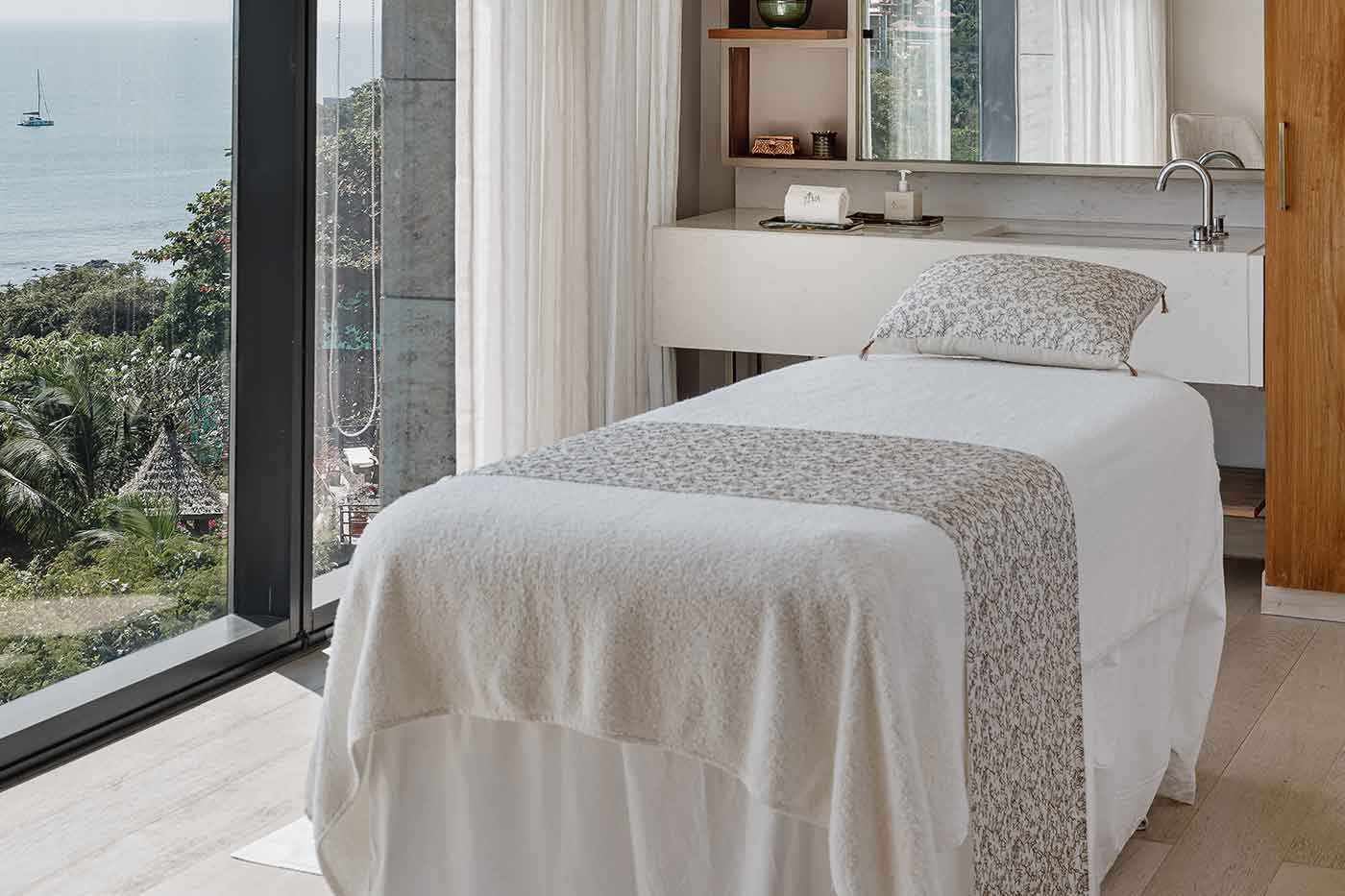 My treatment
They have an array of holistic treatments and rituals to choose from – massages, aromatherapy, facials, cleansing treatments and spiritual rejuvenation.
However, I chose their most popular treatment – the Indian Aromatherapy. In fact, guests return month after month to the Jiva Spa, with their Aromatherapy treatment garnering around 70% to 80% repeat guest rate.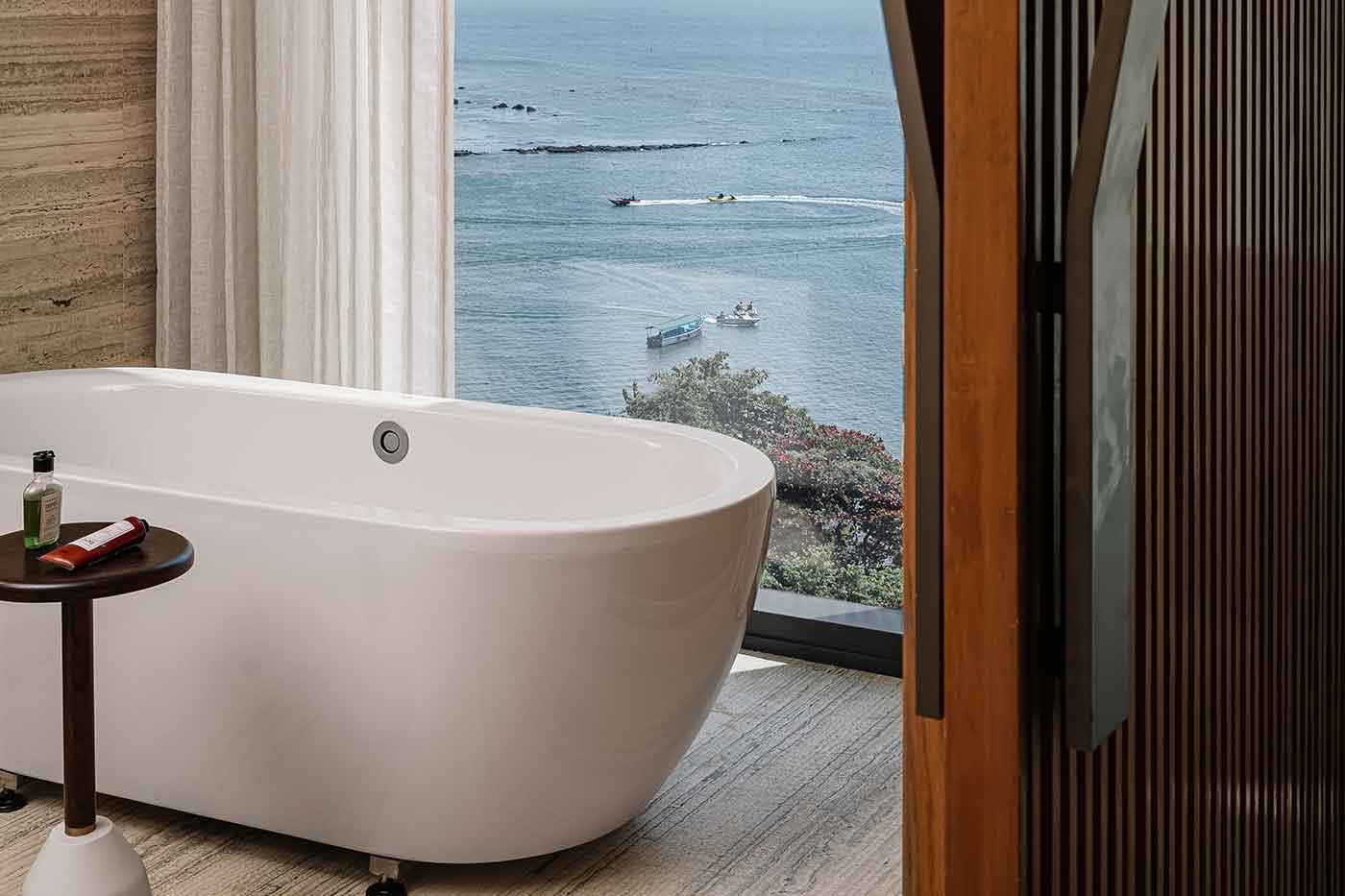 The spa started with an introduction of the therapist, followed by sharing the benefits of the therapy and the products that were used. For this particular treatment, the therapist used a blend of aromatic oils comprising of frankincense, brahmi, palmarosa, rosewood, amla and kewda. All their products are made from pure Indian herbs.
Finally, it was time to get wrapped up in a white towel and give myself over to the healing hands of the masseuse. After a refreshing foot bath, my sixty minutes of pure relaxation begins. Professional hands knead and work on lumps and knots, that feel as though they haven't been tackled in years, and the small clicks suggest that bones and muscles are being realigned.
Pressure points were focused on and I felt healing hands doing wonderful work. Rather than being utterly relaxing, it felt somehow revitalizing. And yet, I managed to drift into a pleasant sleep at the end. The room temperature and lighting were perfect, but the highlight was the massage bed that had a temperature control heating device, which instantly made the bed warm and cozy.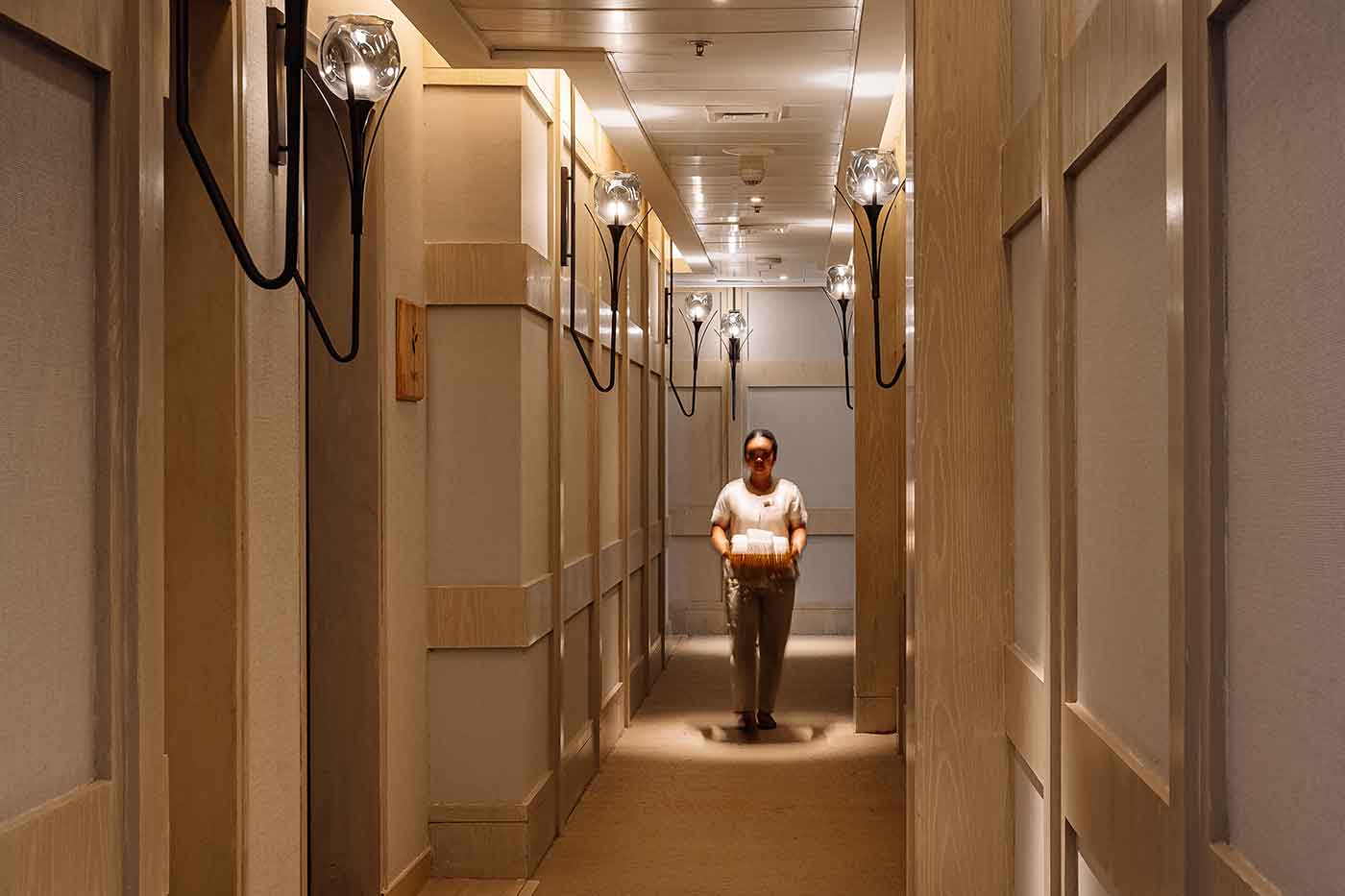 After the massage, I was recommended to take a steam for ten minutes, followed with a refreshing shower. At some point you will have to remove the snowy white robe, dress up, and wander back to civilisation – a rather difficult prospect after such a fantastic treatment.
I was later ushered into one of the relaxation rooms and was given a hot cup of herbal tea to sip on. This was perhaps one of the most luxuriously indulgent moments, wherein I perched myself on a lounger and enjoyed the comfort of the tea, along with the most spectacular view of the Arabian Sea.
Hospitality and Service
There are certain intangible things that are worth a fortune, one of them being – the art of hospitality. Each guest at this five-star luxury spa is made to feel special, and each member of team plays their role flawlessly.
The therapists have years of experience and get additional training from the JIVA Academy in Bangalore, to make sure they all follow standard operating procedures.
Safety and hygiene are of priority here and covid restrictions were all fully in place and staunchly adhered to.
Conclusion
Jiva means 'essence of a soul' in Sanskrit, and true to its name, the Jiva spa is carefully curated to help you connect with your soul and immerse in a tranquilescape. The treatments are a sensory experience that encapsulate the finest elixirs and spa rituals, leaving one feeling pampered and rejuvenated from head to toe.