Ahmedabad's popular LS Salon Academy not only offers quality services to clients, it's also where aspirants can be trained by expert professionals
L S Salon Academy is a full service salon committed to offering exceptional services to clients with personalized care in Ahmedabad, Gujarat. From facials, waxing, manicures, pedicures, massages, hair styling and more, the salon offers a wide range of services dedicated to helping clients look and feel their best.
With expertise in the beauty industry since 2008, Laukik Shah and Shital Shah, Founders, are extremely creative and passionate about their work with a deep understanding of the beauty industry, market trends, and client needs. Laukik also teaches hair care and styling techniques to beauty professionals; mentors and trains upcoming stylists; conducts workshops and training sessions on the latest trends and techniques in the hair care industry.
Shital Shah has been a professional makeup artist with specialization in bridal makeup and bridesmaids' makeovers. With a straightforward and practical approach, she works with clients to create looks appropriate for the occasion, taking into account their personalities and skin tones. The bridal expert also works with individual bridal clients to customize the perfect look for their wedding day.
SALON USP
Upscale and sophisticated ambiance focusing on luxury and relaxation is the main USP of the salon. Amenities such as comfortable seating and refreshments in a relaxing atmosphere will pamper clients during their visit.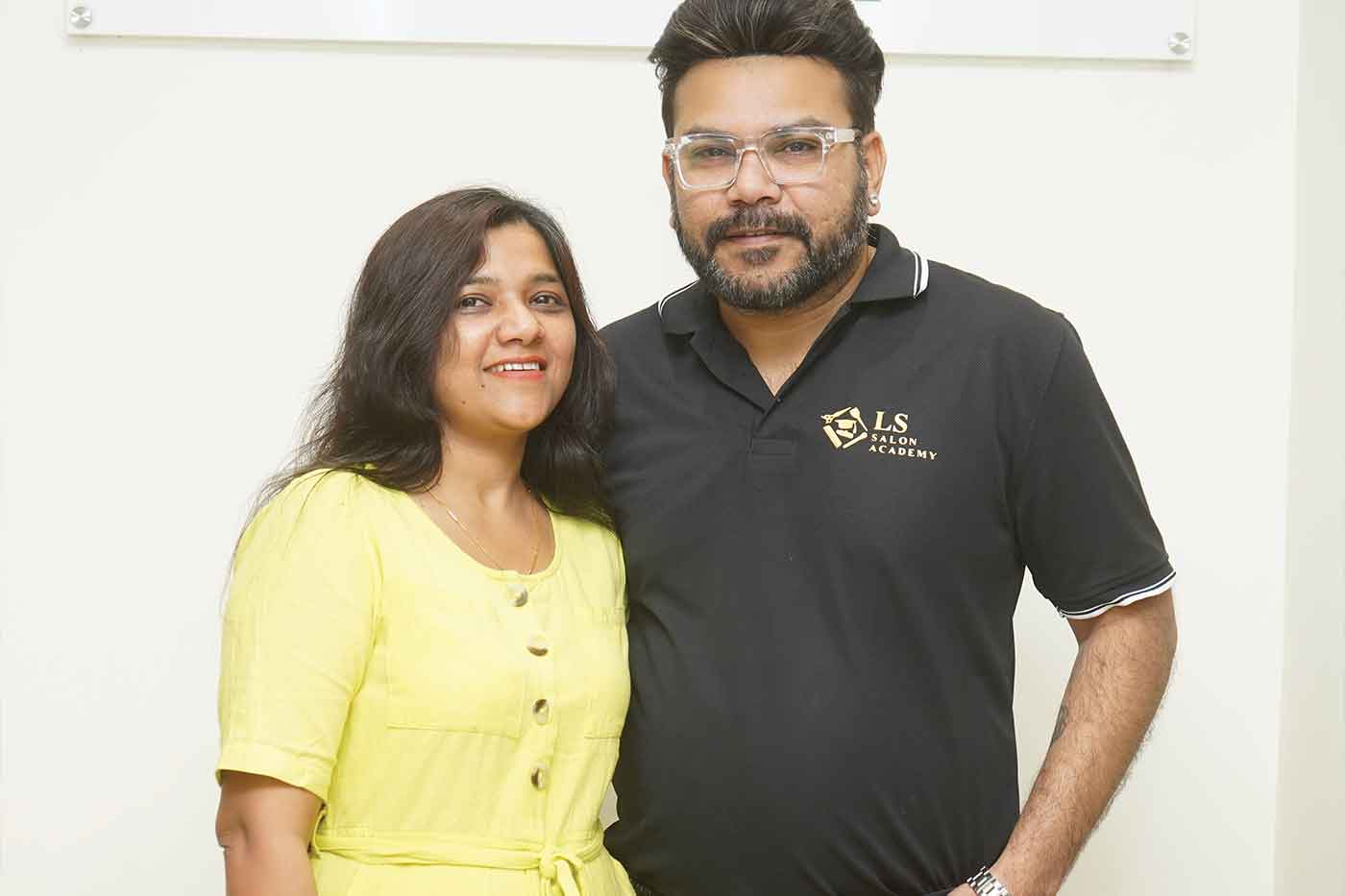 Laukik Shah, Artistic Director, LS Salon Academy reveals, "With the motto to help clients look and feel their best, LS Salon Academy takes precedence in providing the finest quality beauty services to its clients in a welcoming, comfortable, and relaxing environment. Further, our team of experts offer clients the best possible service they deserve."
Similarly, Bridal Makeup Expert Shital Shah believes, "Everyone deserves to look their best, regardless of their circumstances. We are committed to enhance client's beauty and confidence on their wedding day, while also helping them feel confident in every aspect of their lives with our exclusive beauty services."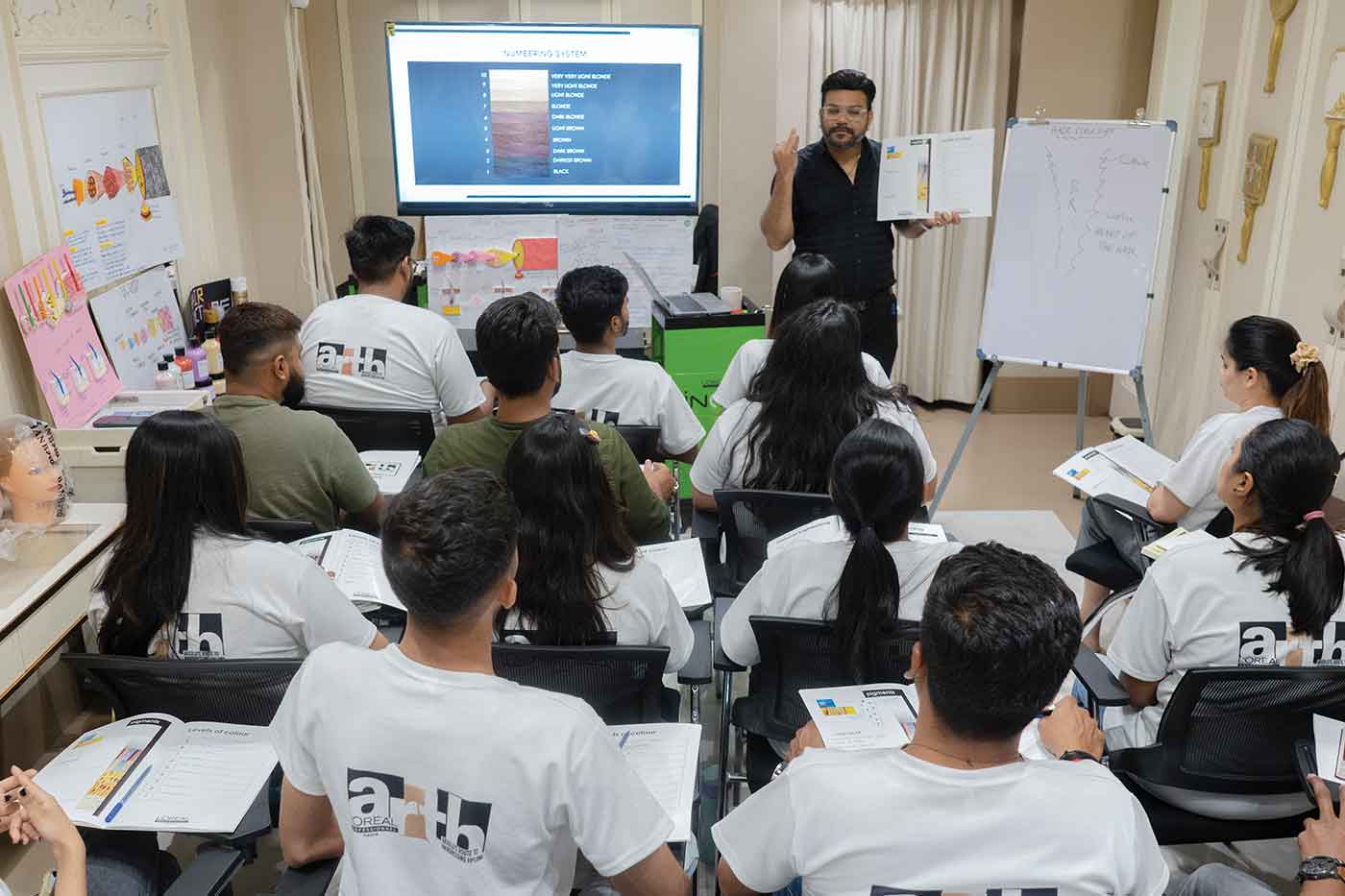 SALON INTERIORS
Royal colour combination of cream, white and light yellow gives the salon a rich, luxurious and positive vibe to clients and students who visit the LS Salon Academy. Spread across 2800 sq. ft., the salon houses 6 workstations, 2 backwash stations, academy with set up for 30 students, nail academy for 20 students, 2 set up for bridal makeup, 3 facial rooms, 2 manicure pedicure chairs, pantry and a broad reception area.
EDUCATION & TRAINING
As the leading provider of professional training for cosmetologists, nail technology and hairstylists, the academy offers a wide range of courses and programs that includes hair styling, makeup artistry, nail technology, aesthetics, and other related fields. It also provides training and education for individuals passionate about pursuing a career in the beauty industry. The salon is affiliated with L'Oréal Professional ARTH Diploma, which allows students to access the latest products and technologies in the field.
Backed by an industry-standard theoretical and practical curriculum and hands-on training, the academy helps students master essential skills that includes everything to do with hairdressing and make-up. They also learn about the latest trends and techniques in their chosen field that enhances their ability to tackle any job role in this field (barber shop or a salon).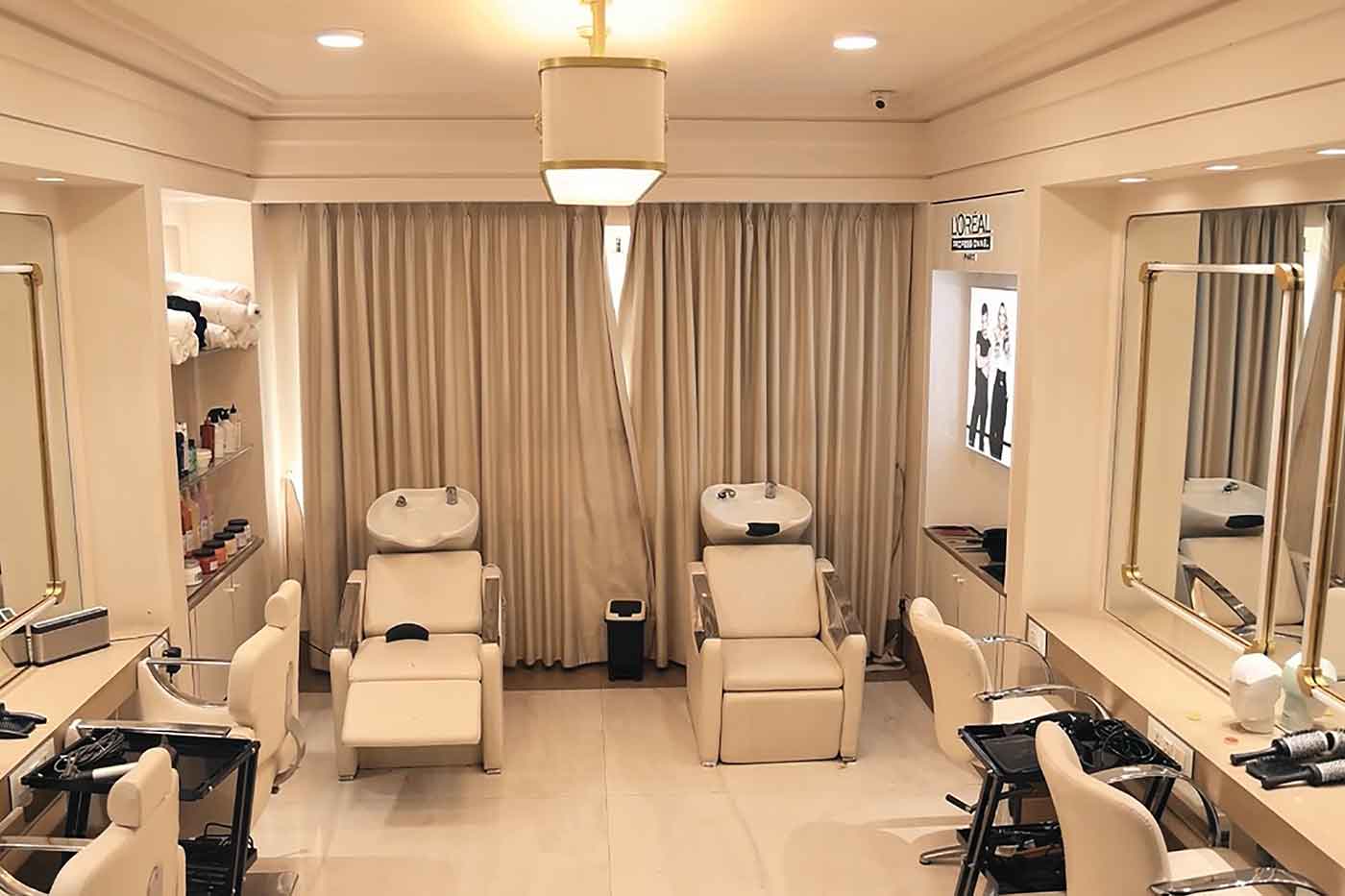 SERVICES OFFERED
The salon specialises in the French Balayage technique for colouring hair. Balayage is a popular hair colouring technique that originated in France and involves hand-painting highlights onto the hair to create a natural, sun-kissed look. Laukik reveals, "We have experienced and highly trained stylists skilled in the art of Balayage using high-quality hair colour products and specialised tools, such as brushes and combs, to apply the colour in a precise and artistic way. We also offer other hair colouring and styling services, hair treatments and extensions. Consultations to help clients choose the best colour and style for their hair and ensure that their hair is healthy and well-maintained is also offered."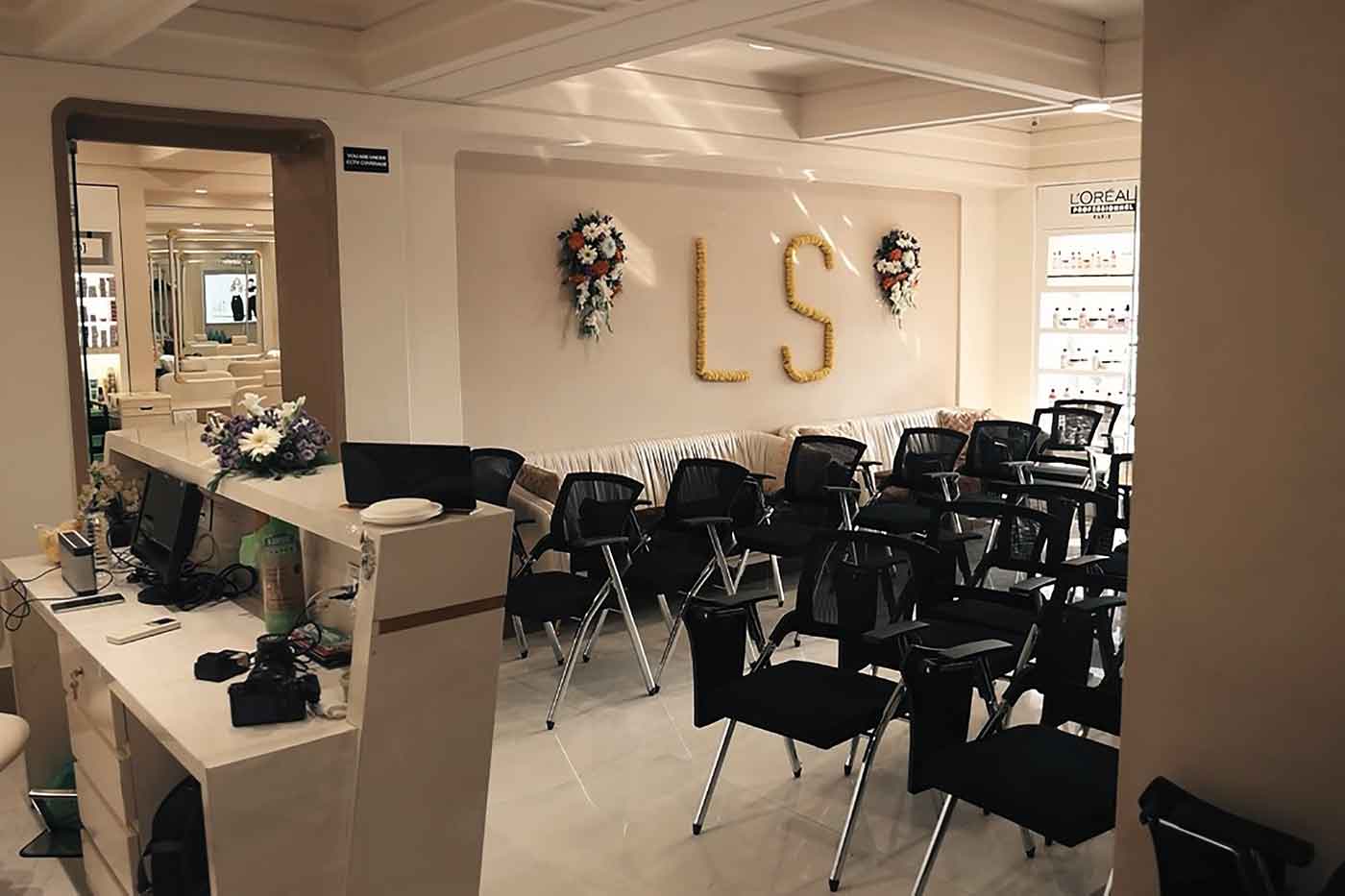 FUTURE PLANS
L S Salon plans to open 5 academies in Gujarat and expand towards Rajasthan and Maharashtra in the next 5 years. "We are looking forward to establishing a 100 salon chain in the coming 10 years," concludes Laukik.
FACT FILE
Salon Name: LS Salon Academy
Address: 201,202,203 Axiom 2, Near Iscon Platinum, Bopal Ambli Road, Bopal – Ahmedabad – 380058 – Gujarat – India
No. Of. Staff: 15
Contact: 9824087868, 9824095620, 7575077066
Signature Treatments: Hair: Balayage Expert
Skin: Hydra Facial
Make Up: Bridal Make up
Education: Loreal Professionnel ARTH Education