Step 1:
Divide the hair into three sections and form a ponytail on one side, just behind the ear.
Step 2:
Take the opposite side section, comb in the direction of the ponytail and cover the hair band.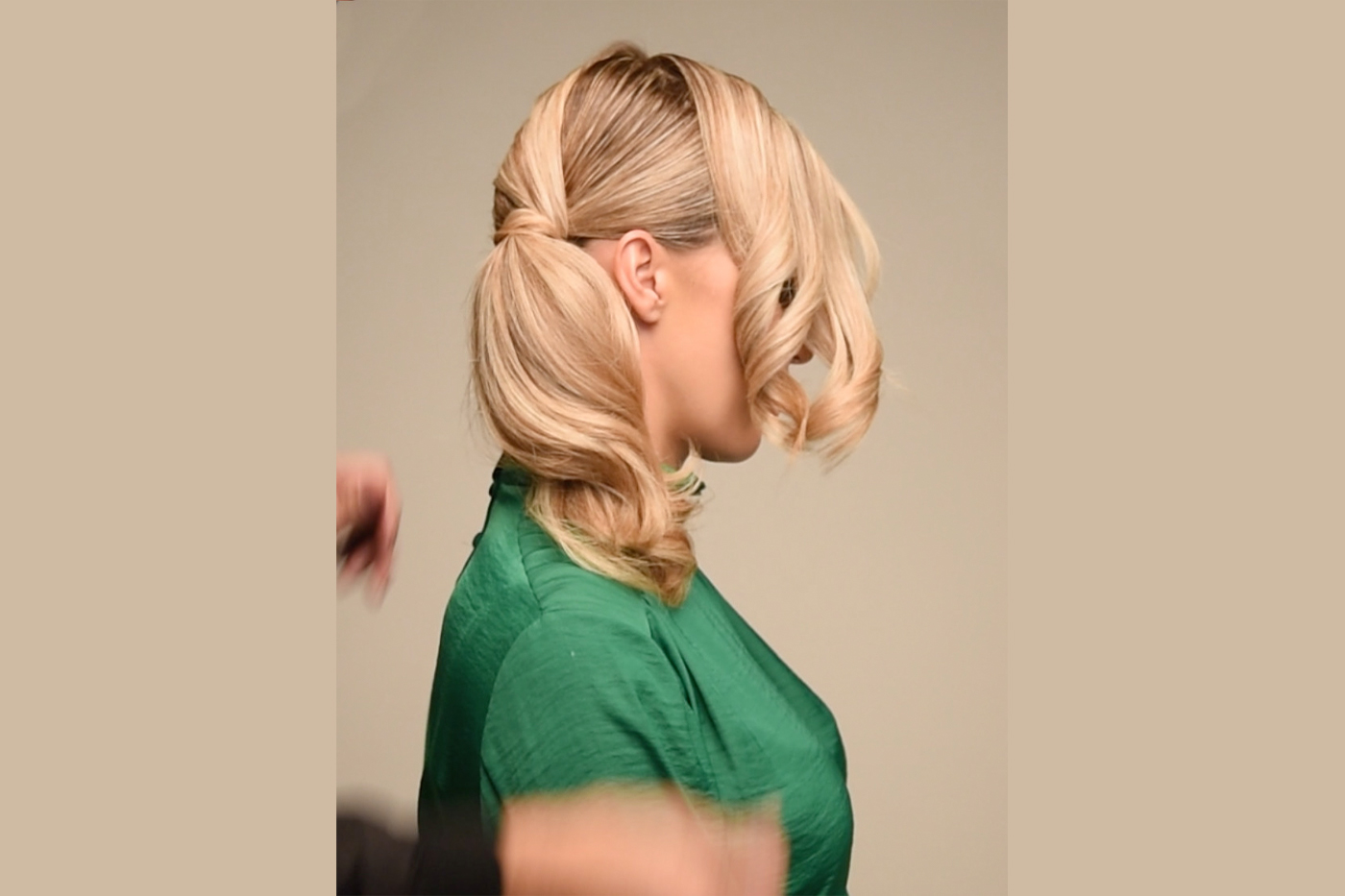 Step 3:
Take a section of the crown and divide it in two.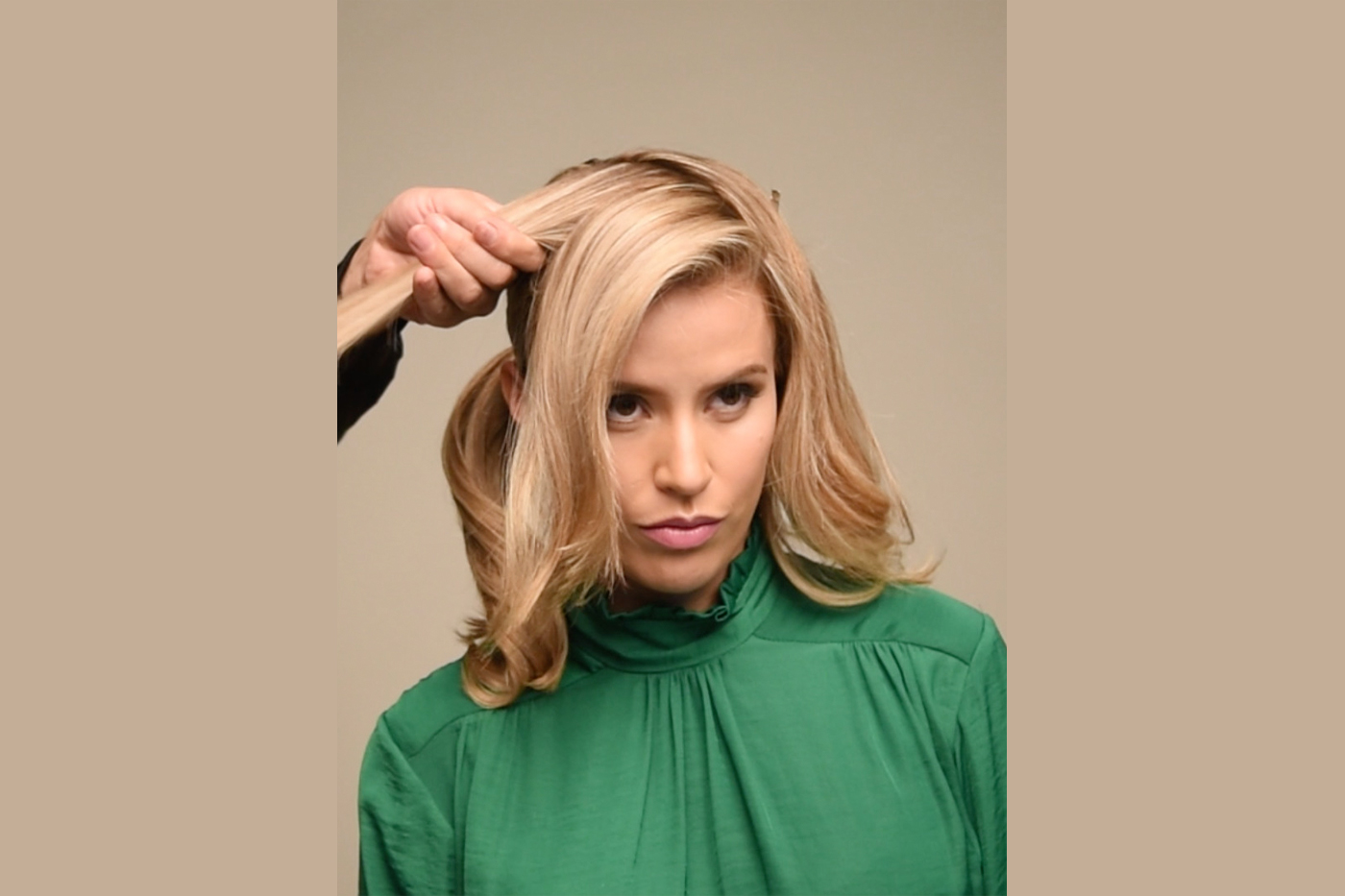 Step 4:
Smooth and gently brush the surface of the section.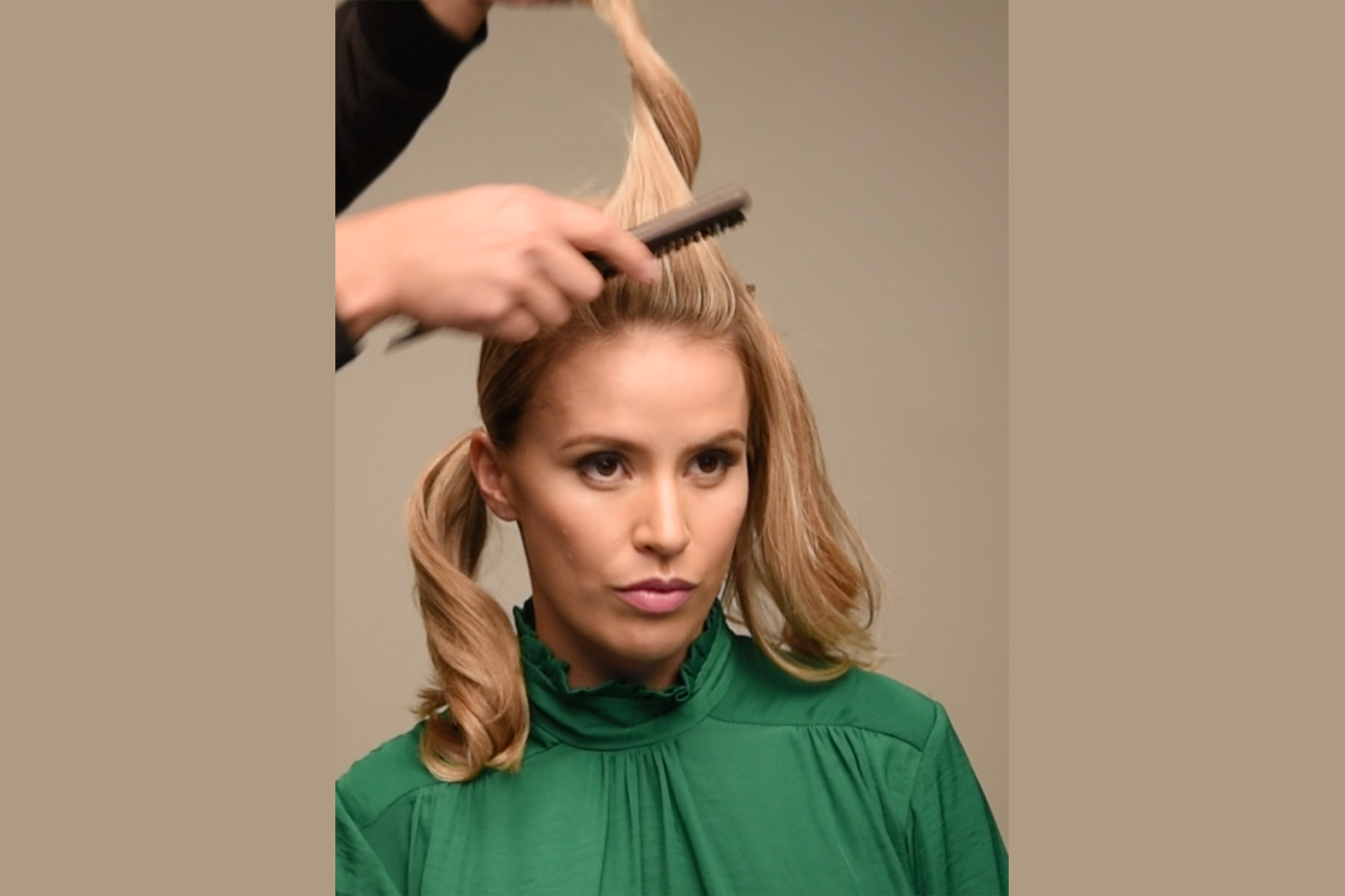 Step 5:
Use a pin to control it near the ponytail.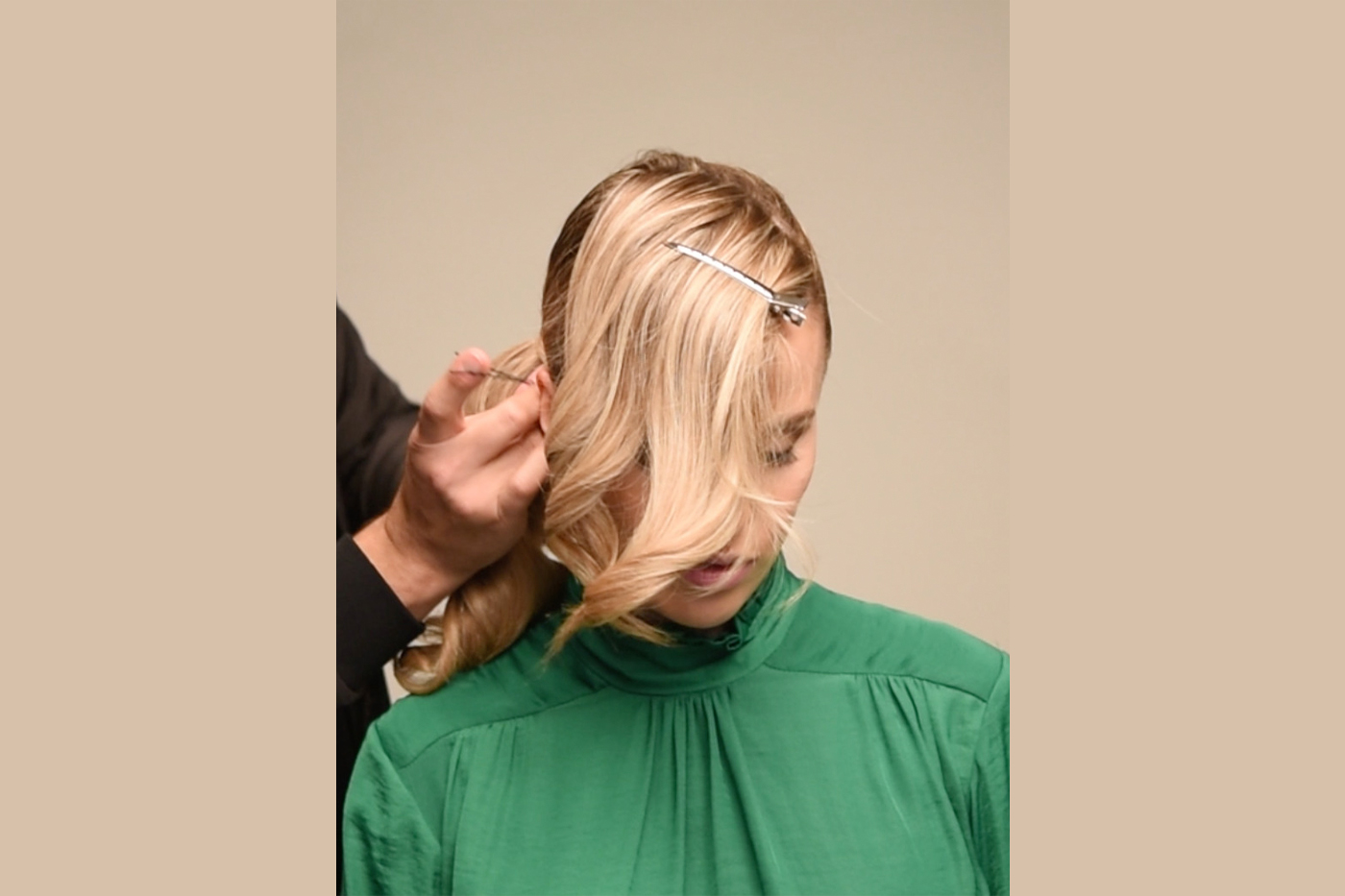 Step 6:
Apply BioSilk Finishing Spray Natural Hold + BioSilk Shine on.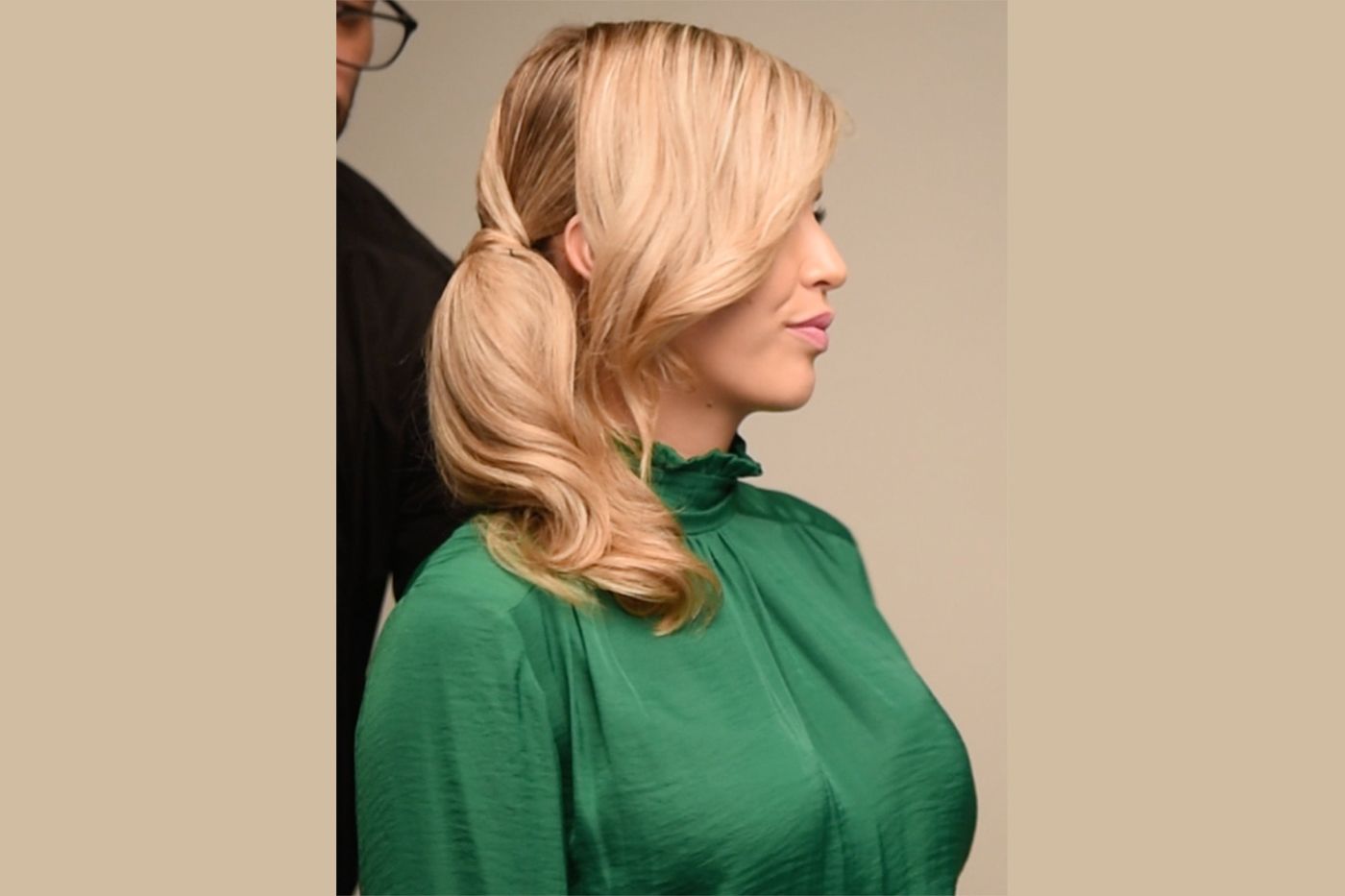 Final Look: