A detailed insight into make-up techniques on camera
The perceptions about make-up for different media has changed quite dramatically over recent years. Distinctions between mediums like TV, Film and fashion runway have become less over time with the growing trend of live streamed fashion shows and events.
The key styles of fashion make-up are still relevant, whether that be bold statement colours or avant-garde designs for couture fashion, but in addition, everything must be camera ready. Most make-ups these days are filmed and photographed as part of the overall marketing of the brand or show. Therefore, as a make-up artist this needs to be considered when approaching the type of make-up used and the application. It simply has to work for both Live, in person shows and read the same on camera.
Within any genre, be that television, film or runway, the make-up artist is usually expected to design or follow a set brief. This depicts colour references, finish of the skin, glossy, dewy, matt, satin. What is to be the feature focus of the look – eyes, lips, skin etc. The possible combinations are endless, but a familiar factor in all areas is usually the request for naturally flawless looking skin.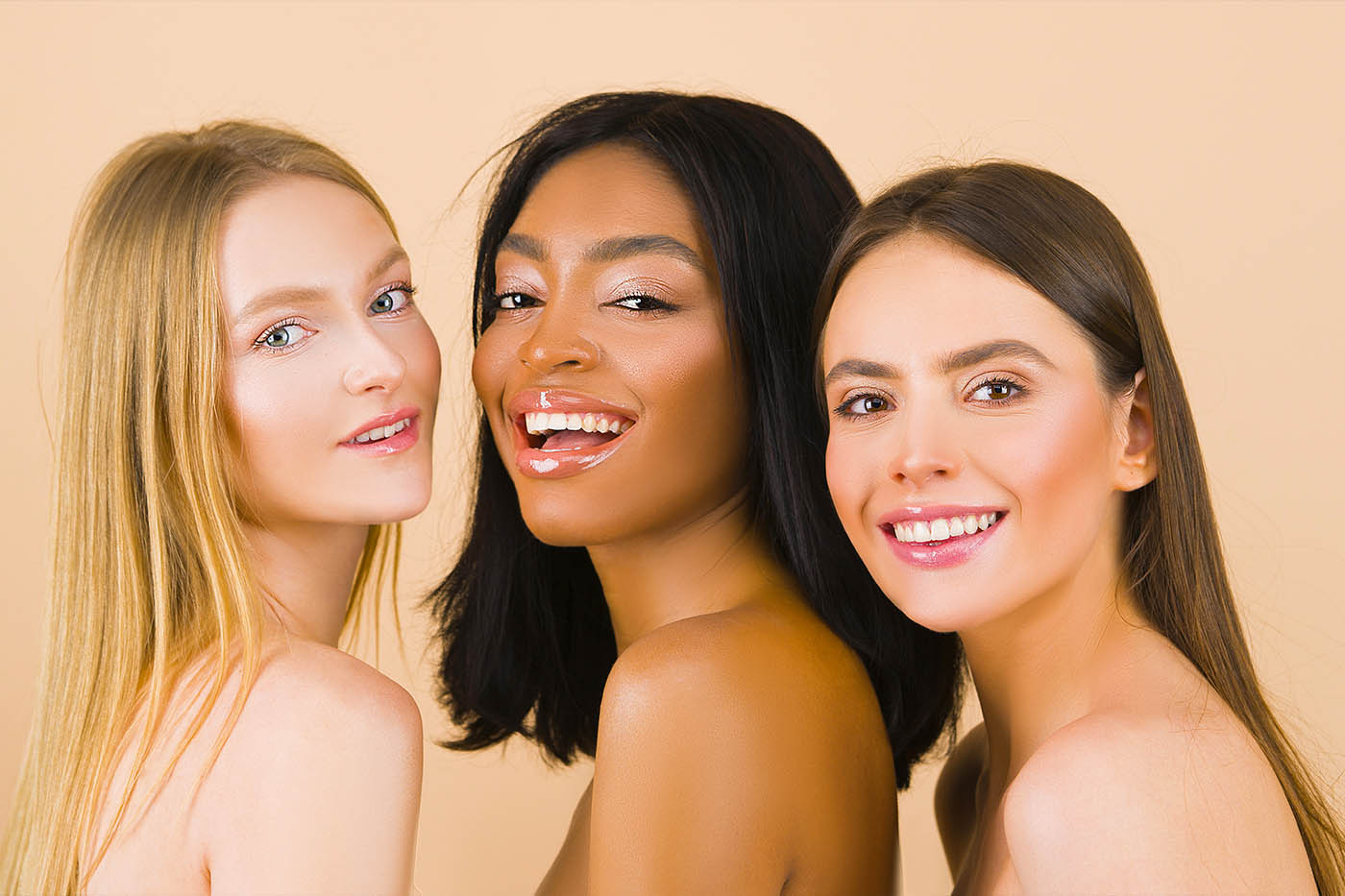 With that said, other factors also come into play. A lot can depend on the model or performer. What is their skin type? What products do we need to select in order to achieve the final finish effect in the brief? For example, if a make-up artist is working on a runway fashion show and the brief is fresh dewy skin, the likelihood is that the models in the show will all have different skin types. Some may have dry skin, some oily or combination skin types, but the key is to have a uniform look, and in the end have them all visually appearing the same. You have to approach each individual make-up and adapt it to work on that person.
For Dry Skin
Hydration would be a key element, smoothing dry or textured areas to help create that healthy balanced skin type.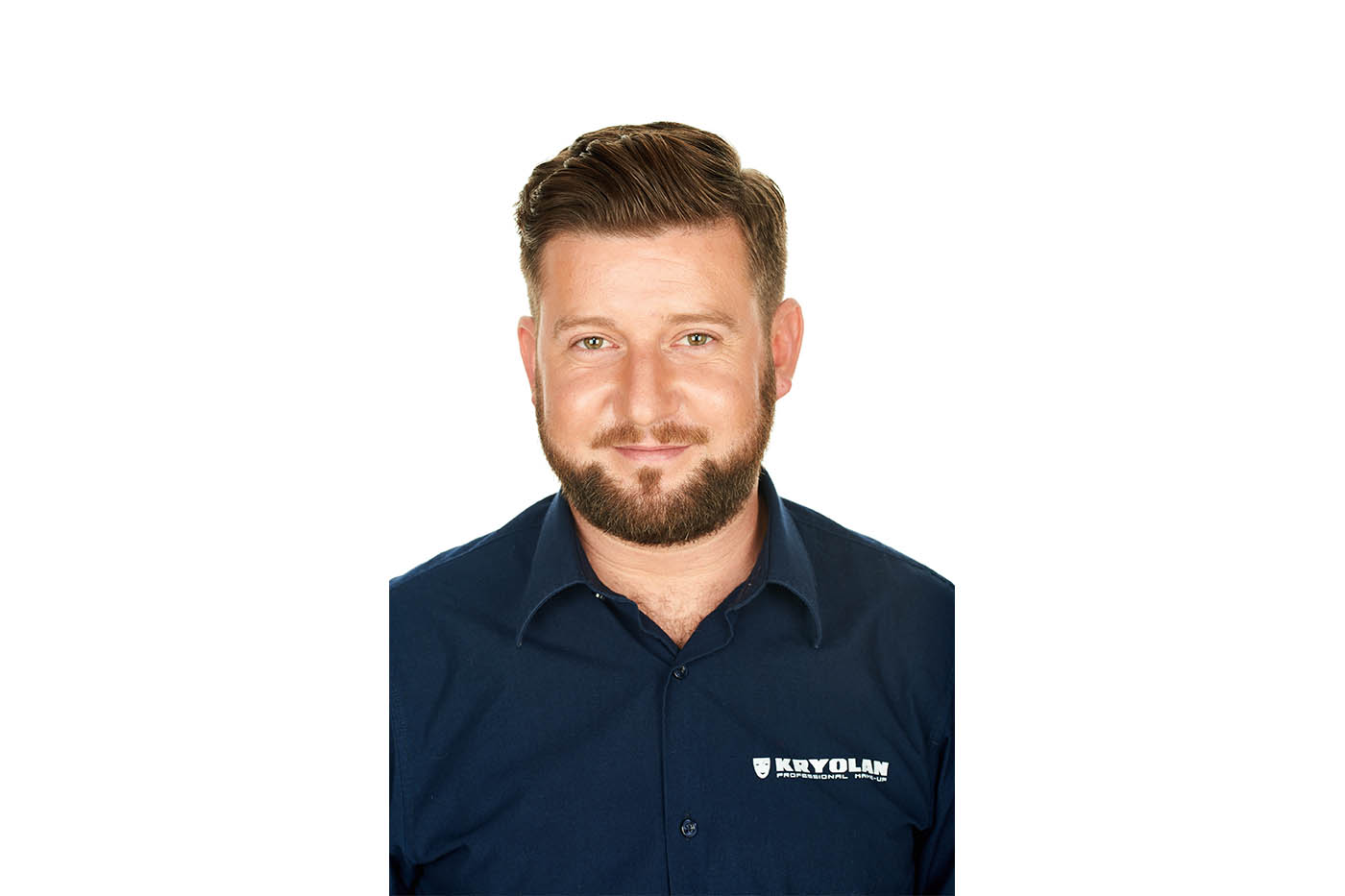 Paul Merchant
Global Head of Make-Up at Kryolan
For Oily Skin
Using silicone-based primers, like HD Micro Primer or Perfect Matt, in areas of high shine will help control the reflection from the lights and cameras and ensure that dewy effect is only visible in the desired areas.
Due to the rising use of camera work in fashion, the products selected for the skin are mirroring that used in TV and film. Having a versatile range of high-resolution friendly foundation is paramount. Kryolan's Digital Complexion series is perfect for these genre cross overs. Typically, in television and film work, the coverage is more than what you would expect to find on the runway. With the Digital Complexion foundations, it is possible to build them, while still retaining that skin like quality, making them suitable for all medias of make-up.
Working in Time
With all briefs timing is key, and perhaps more in fashion than TV or film. In fashion you have very limited time and usually multiple models to do within a short period. Most of the time the look is the same across the board for all models walking in the show. Therefore, the skill of the make-up artist is to ensure the look is adapted slightly for each unique face so that the overall impression is the same universally. In television or film, each performer is normally uniquely identified, and will have their own specific character or look designed for them.
Perfecting the Look
So, the focus is on the individual rather than completing a cohesive final impression. One of the most critical pressures in fashion is durability, once the show is on there is no time for touch-ups or corrections, in filming the director can cut and allow time for touch-ups or necessary changes, in fashion, once they're on that's it, so the final checks backstage are crucial.
In television and film continuity is a key factor to consider. Scenes maybe filmed over several days or even weeks. Hence, the make-up has to be applied exactly the same each time so that the edit can flow in real time without noticing any changes to the looks. So, documenting each look with pictures and detailed notes is important to be able to replicate the make-up precisely.
Each have their own challenges and demands depending on the genre in which a make-up artist is working, however it's products that are key. Techniques and skills of the make-up artist are transferable, but without the correct, high quality products, achieving the end result is difficult.