: How you can help brides and grooms de-stress about their skin, hair and body with these experts tips
Brides and Grooms too invest a lot of time and energy in preparations for their wedding day. And planning for how they want to look is centre stage during this period. However quite often, there are issues which need to be taken care before D-day.
StyleSpeak gets tips from hair and beauty pros that will help gain the perfect skin and hair for the D day.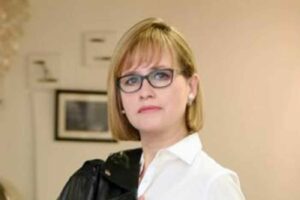 Priscilla Corner -Addressing Hair Issues
Priscilla Corner, SRSH, SRB -Creative Director June Tomkyns Salon and Academy
The Bride's hair experiences extreme heat due to ironing, tonging or blowdries before the wedding. Keeping it primed and nurtured before the wedding helps to prevent hair damage.
Treatment for chemically over processed hair:

Bond building plex treatment once a month to repair hair that lacks luster
Use a heat protective product before a heat styling
Homemade mask that consists of an egg yolk mixed with olive oil and a dash of lemon should be applied monthly to achieve glossy, nourished hair.

Fine, receding or thin hair

Bespoke Volume Shampoo is the first line of defense. Use one that takes care of shedding
Avoid frequent shampooing or oiling for thin hair
Address hairfall with lotions containing Minoxidil. Consult a hair and scalp professional before use
To arrest hairfall, use cleansing and masque products containing rosemary that is a root activating essential oil.
To deal with fine hair, opt for proper placement of temporary or permanent extensions (a week before the Big Day)

Dandruff

Sanitise brushes, combs and other tools that may touch the scalp
Expose the scalp to early morning sunlight as it helps fight the fungus that causes dandruff and Seborrheic Dermatitis
Shampoo twice weekly with cleansers that contain ZPT (Zinc Pyrithione, Ketoconazole fights dandruff-Salicylic acid)
Boil Neem leaves, strain and use the potion on the scalp once weekly
Squeeze out the juice of a lemon and dab some on the scalp whenever it itches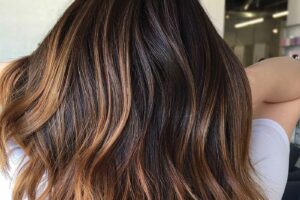 Colour and Style
Colour hair according to skin tone post a thorough consultation- if required a strand test can be performed and placed against your facial skin tone
A Balayage looks flattering on open hair styles for brides with longer hair
Thinner hair types can be crimped for volume instead of back combing which causes tangles that lead to further hair loss. Opt for lower nape resting Up-do's. Temporary extensions can also be helpful
If the bride and groom are of the same height or she's taller than the groom, craft a style that won't bump up bride's height further!
Trends: Keep it Simple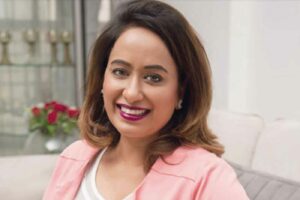 Dr. Apratim Goel – Skin & Body Prep
Dr Apratim Goel, Dermatologist & Laser Surgeon, Cutis Skin Studio, Mumbai
Good skin care requires adherence to a comprehensive plan at least 3 months prior to your wedding date.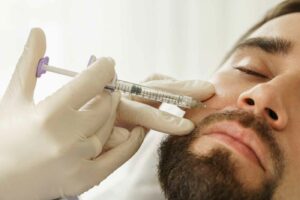 Acne

is a medical problem and treatment should be started at least 3 months prior to D-day. Every 2-4 weeks, microdermabrasion (skin polishing) and light chemical peels can help recover your shiny, taut facial skin, making it a perfect palate for makeup with no nasty nooks and crannies. Opt for an oxygen facial for that extra boost to a tired dull skin 1-2 weeks ahead. Few sessions of skin lightening treatments with fractional laser will get rid of the unwanted tan 4-8 weeks ahead.

Laser Hair Removal:

Painless, permanent hair removal is the most sought after treatment for brides today. However this treatment must be started at least few months prior to the wedding.

Face & Body Contouring:

There are several body shaping treatments: Example: Mesolypolysis (injections of medicine into the fat to dissolve fat) Exilis (technology where ultrasound and radiofrequency rays are combined to cause fat reduction as well as skin tightening). The latest treatment for face and neck contouring is HIFU (High Intensity Focussed Ultrasound) called Ultraformer or Doublo.

Neuromodulator like Botox/ Dysport:

Botox helps remove nasty frown lines and crows feet by immobilising certain muscles of the face. But it can also help in other areas, such as underarms to curb sweating. It can be done 2 weeks before the marriage so you'll look totally relaxed for the wedding and photos. It can also be used to relax smile lines around the eyes and furrows on the forehead.

Dermal Fillers (Hyaluronic Acid):

This is a good option for those who are not candidates for more invasive facelifts, but just looking to rejuvenate their face and smooth out facial lines. This procedure should be done a couple of weeks before the big day. Dermal fillers can also help plump up and fill hollows, deep wrinkles and scars in such areas as the cheeks and chin. The new hyaluronic acid fillers like restylane are pre mixed with anesthetic and hence not painful.