Indian grooming brands offer a wide range of personal care products to men
IFlaunting their good looks is no longer a woman's prerogative. Men's personal care is occupying an increasingly large share of the shelf space in the marketplace. Men's grooming sector was previously a largely ignored concept.. But as perceptions changed, being 'well groomed' is viewed as an essential need for men.
Consequently, men's grooming and personal care has transitioned from the old basic standards, to meet newer needs of men, with new products for skin, beard and hair, which follow current beauty trends and include face masks, hydration and exfoliation products etc., to name a few.Men's growing need to look well-groomed is giving rise to the expansion of male and unisex salons across the country, which then increases the need for professional grooming products as well.
According to a report by IMARC Group, the Indian male grooming products market size had reached US$ 2.0 Billion in 2022. The report also stated that the market is expected to reach US$ 3.1 Billion by 2023. This means that the expected growth rate is 8.2% CAGR during 2023-2028.
With a wide range of products now available to men, both in the retail space as well as professional –StyleSpeak brings you some of the most 'in demand' products and tools to help men look their best selves! These trending products by the best brands are redefining the personal care space for men.
Vega Professional: Grooming Tools to Ace up your Hair Cutting Skills!
Vega Professional offers reliable and high-end professional cutting tools e.g. hair clippers and trimmers to take care of men's hair and beard grooming needs. Vega Professional Pro Clip is equipped with precision engineered Japanese steel blade with V Cutting angle and technologically advanced electronically controlled digital motor designed for demanding hairstylists and barbers who look for reliable, flexible tools with quick charge and optimal run time. The high performance lithium-ion battery gives hairstyling professionals more flow without any restriction.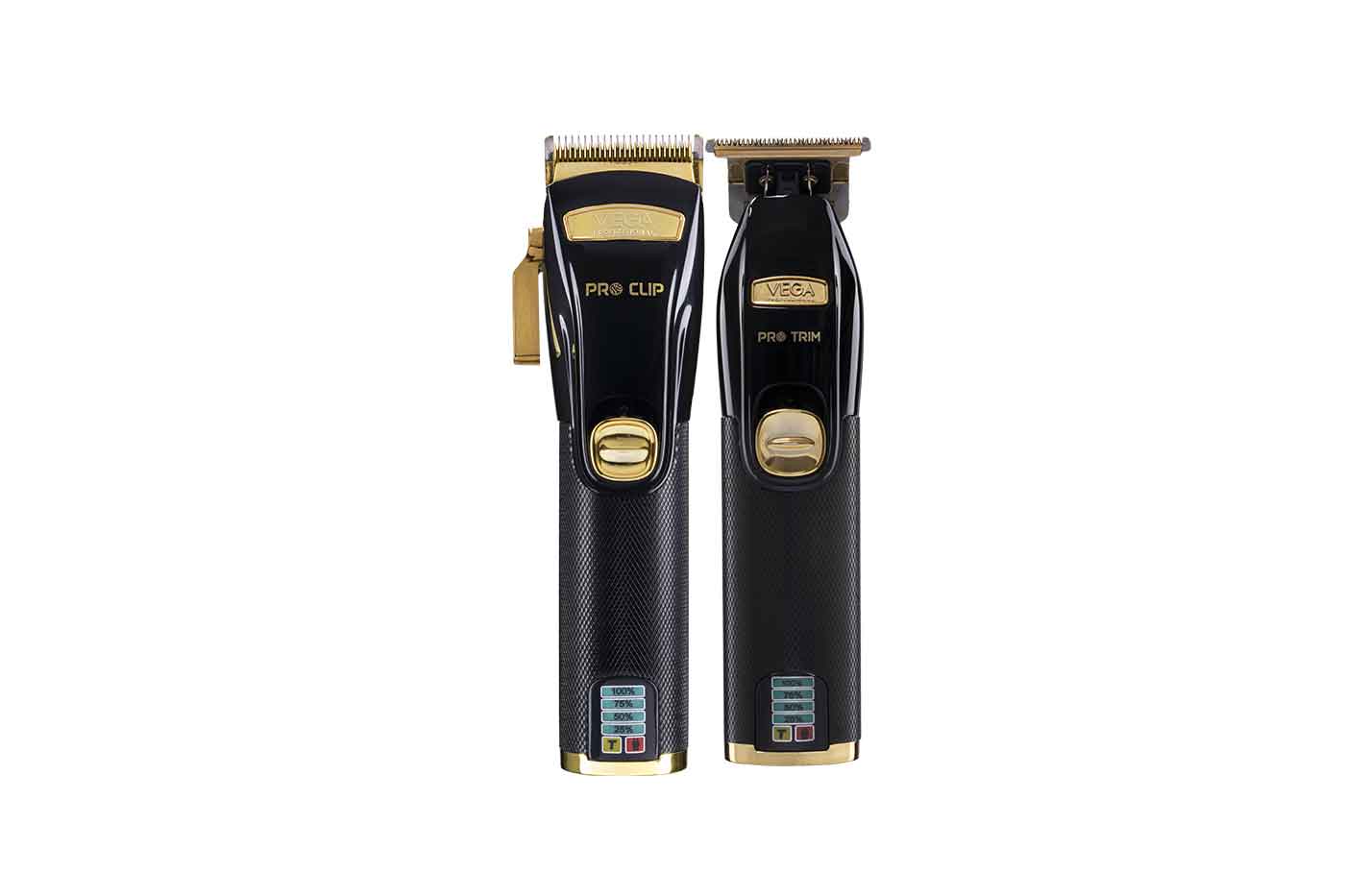 Mancode: Best products for Professional as well as Retail
Mancode currently features 77 products covering a wide variety in the men's beauty category. These premium quality products are affordably priced and available for professional and consumers to use. The price range of all products is between Rs125 – Rs899. This Indian brand gives best results in terms of quality and competence. The Mancode range includes hair removal spray, pre-shave balm, Ayurveda growth oil, intimate wash, and many other products.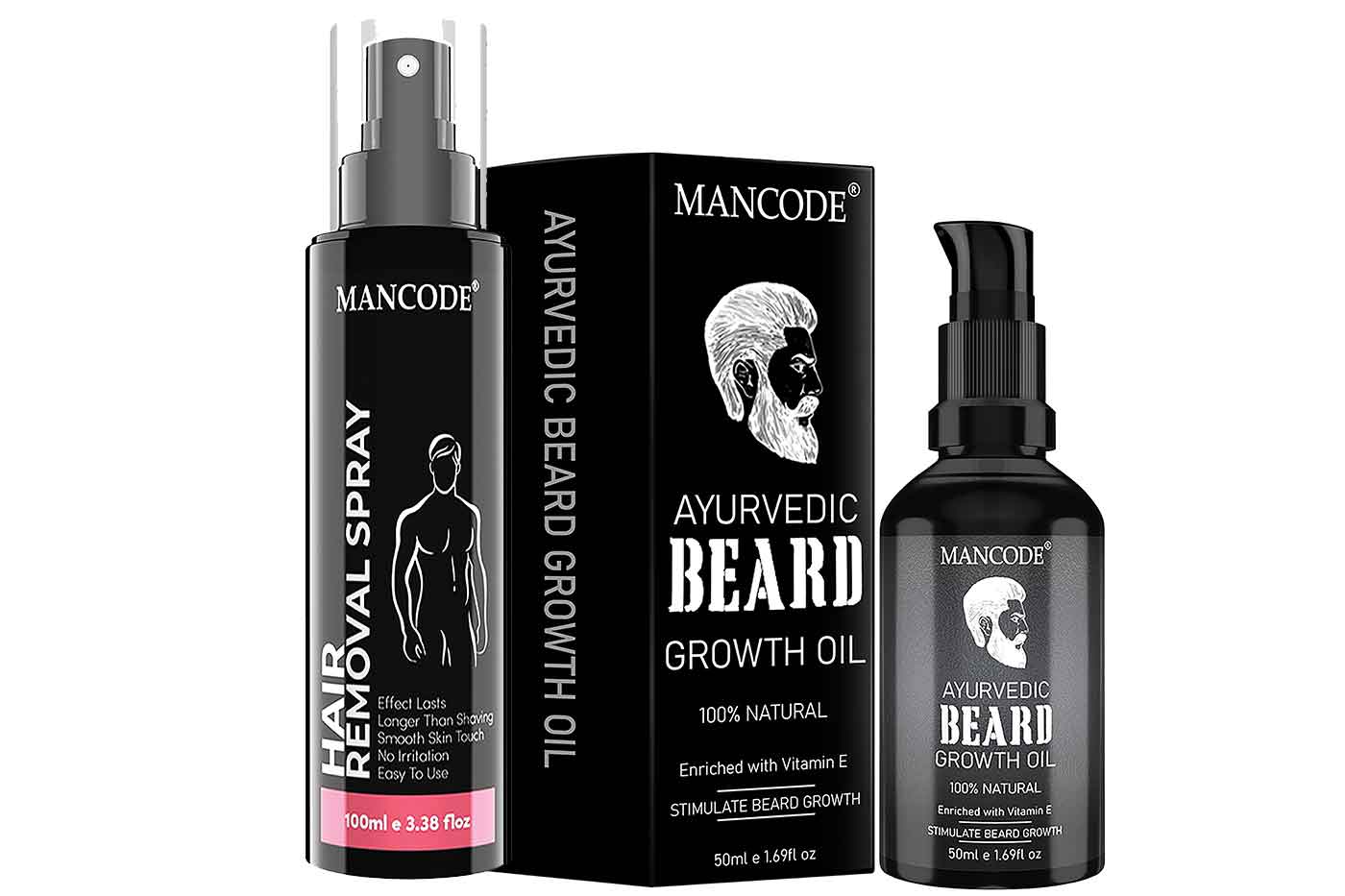 Beardo: The overall grooming space for men
Contrary to popular belief, Beardo not only have products for beard, but also top-to-toe personal care solutions designed for men's grooming. These include skincare products e.g. scrub, moisturiser, masks, body wash, serums, sunscreen, face cream and so on. They additionally have a range of products developed by salon professionals to address specific hair and skin concerns of men. This Beardo Studio Professional (BSP) range includes beard products, facial kits, face cleansing products, hair styling, shampoos, etc. and is present across 1000 salons nationwide.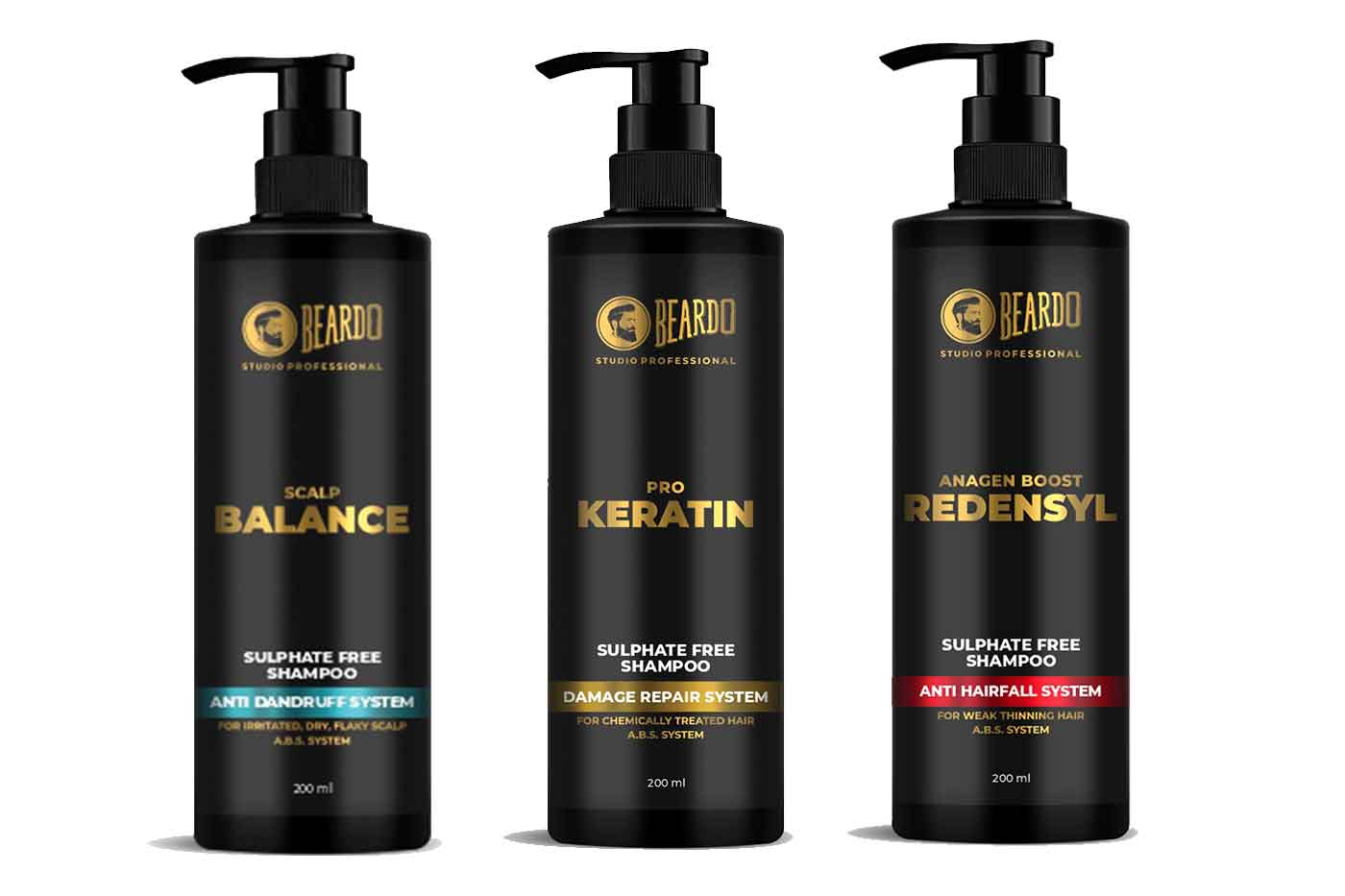 The Man Company: One-stop destination to all his grooming needs
The Man Company creates premium and essential grooming products for men. Hair gels, shampoos, face washes, beard oils, beard washes, soap bars, body washes, shave gels to fragrances, etc are all part of their product offerings. The brand makes use of high-quality, natural and organic ingredients to formulate their products. Their products are free from SLS and paraben. Ingredients like chamomile, coffee beans, patchouli, rose wood, argan oil, aloe vera, bergamot, tea tree, thyme, etc along with 100% natural premium oils are used to create the products.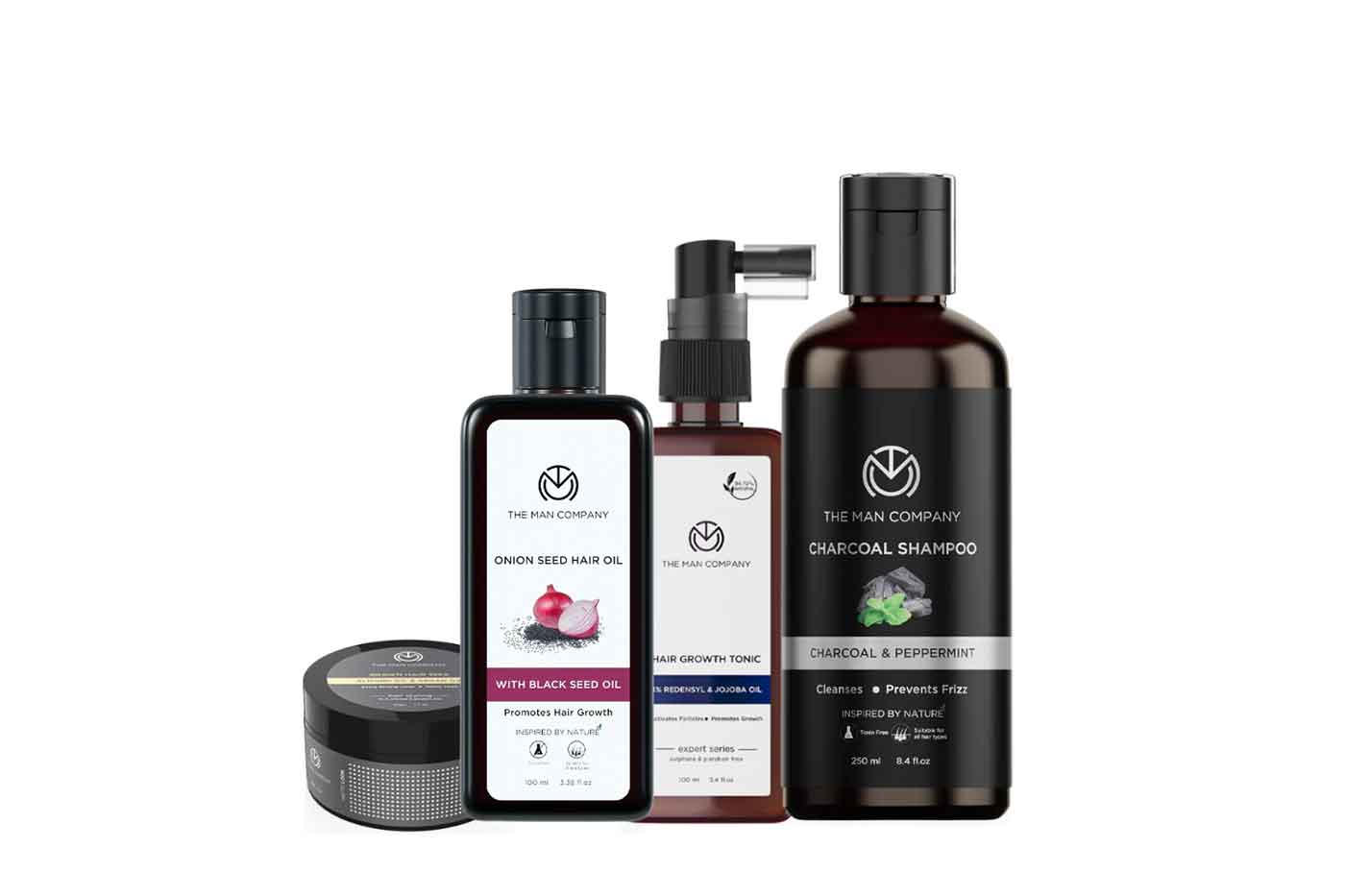 Bombay Shaving Company: Redefining grooming for every Indian Man
Bombay Shaving Company was started with the aim to expand the horizon of men's grooming space to go beyond razors and shaving creams. Their precision razors, pre-shave scrub, shaving foams and post shave product are part of their shaving range. Their beard grooming range consists of beard trimmers, beard oils, beard care, growth, straightening and styling kits. Hair oils, hair wax, hair mask, etc are included in their haircare range and face washes, face scrubs, face packs, peel-off masks, etc fall under their skincare range. Along with these products, the brand also has a bath care range with soaps and body washes.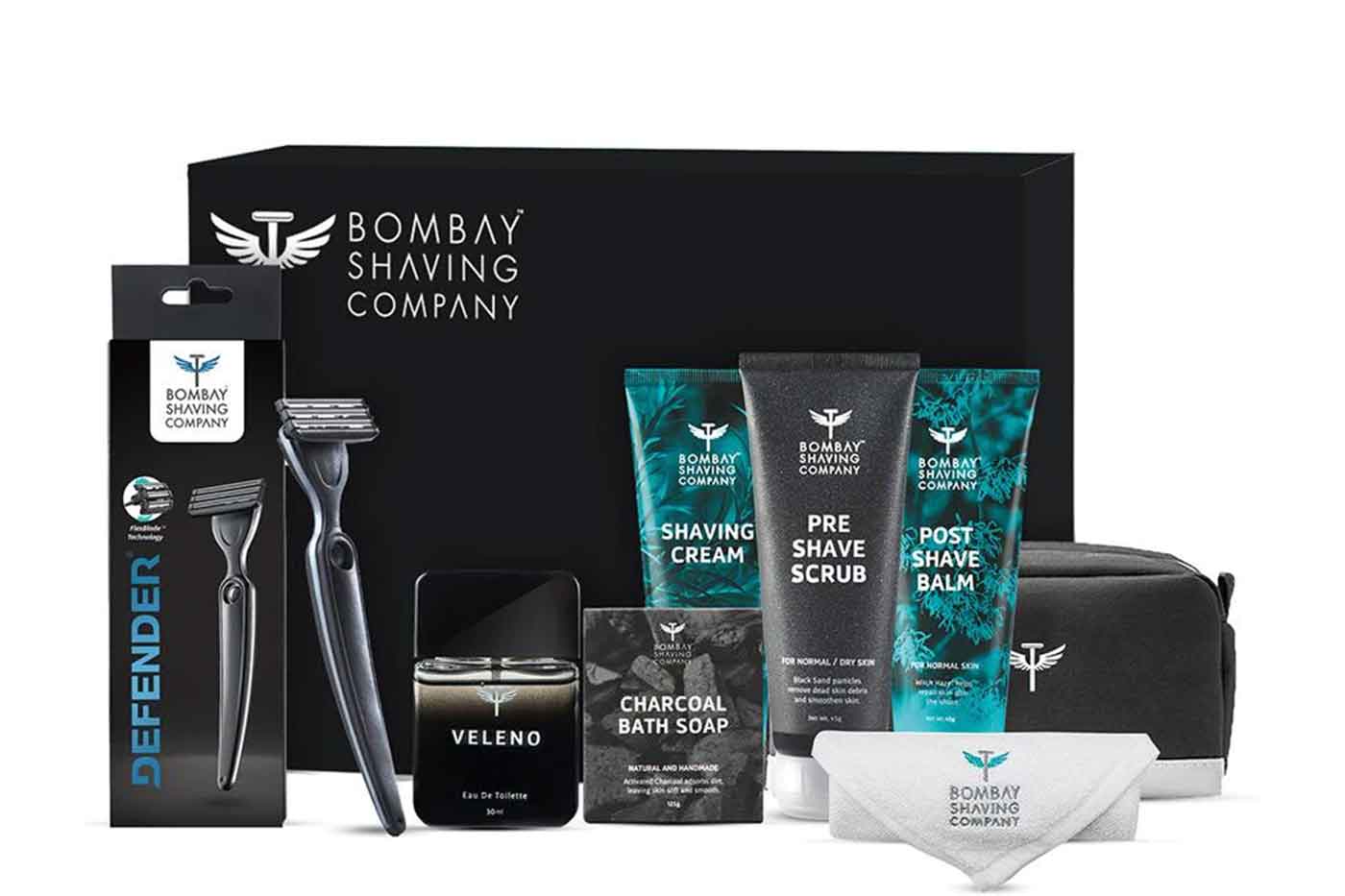 Indian men are rapidly gaining more consciousness of their personal care and hygiene, due to which the demand for men's beauty products have skyrocketed. This sets a moving ground for a plethora of products from the men's grooming market borders.