Walk into New Delhi's luxurious Marco Aldany Salon to experience outstanding hair and beauty services
Spread across an area of 3500 Sq ft, Marco Aldany Salon is one of the most luxurious salons in New Delhi offering exotic experiences within its splendid interiors. The venture is a part of the Modi Group, which has several other business verticals. VK Modi, Chairman of Modi Group, in a joint venture with Alma Beauty Company launched the salon in Delhi in 2018. The group has made inroads into the salon and beauty industry with a vision of enhancing the importance of beauty and wellness in the stressful urban lifestyle we lead.
The salon's entrance is wide and welcoming with a well-ventilated space and has separate areas for men and women. Both the sections have a different look and are a beautiful contrast of black and white. StyleSpeak takes you on a virtual tour of the salon.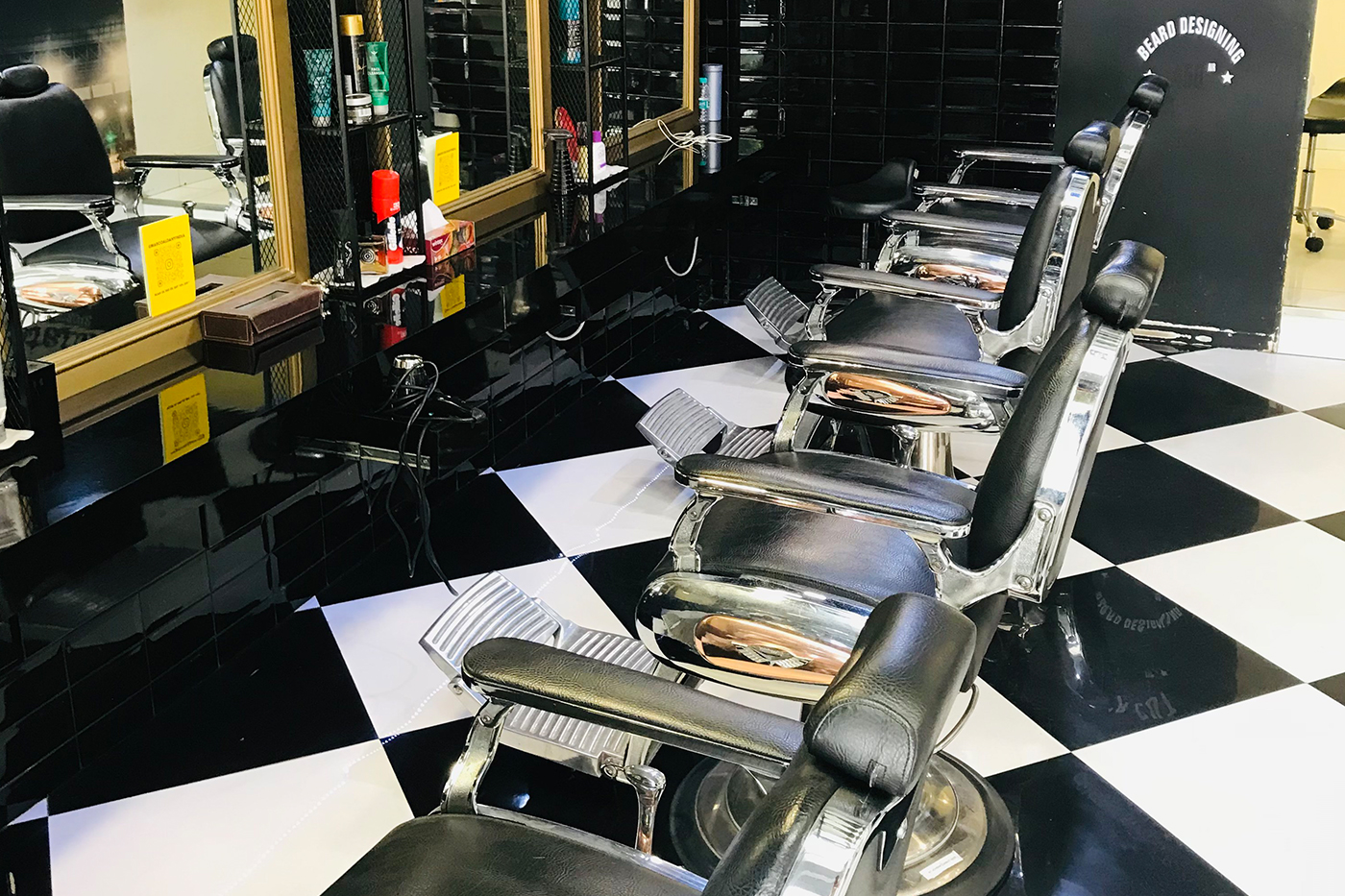 The Stylish Interiors
The well-planned interiors of the salon are beautifully designed with the lounge chairs, illuminated mirrors. Not to forget the selective range of professional products in the retail area displayed for customers to experience.
To begin with, we have the ladies' section of the salon with an elegant cream flooring and which has 12 hair stations with white chairs and geometrically placed mirrors giving an abstract feel. The area is brightly lit and overall look of the women's section gives a luxurious urban vibe. Further, there are 6 shampoo stations and 2 mani-pedi chairs.
The barber section is laid with square tiles with a chess board look, 4 hair stations with black chairs have hanging lights above them that draws one to walk up for the best grooming experience.
Moving on, the Spa area features four spacious treatment rooms perfectly designed for an exotic spa experience.
Signature Treatments
As far as treatments at Marco Aldany are concerned, every service is special and now with the increased safety norms, every service is offered with extra care. Nonetheless, the salon is known best for its hair treatments. Hair spas are offered based on the climate and a detailed consultation/analysis of the client's hair is done as a standard protocol. Other hair services include keratin, rebonding (Bond Multiple Spa), personal care and grooming. Keratin service and hair spa are must-have hair rituals that include oil massage, hot towel treatment, shampooing and
hair mask. Besides treatments for hair fall and scalp issues, the salon offers hydration and glow treatments too.
Staff Management and Training
Skill enhancement is one of the top priorities for Marco Aldany Salon and that has been a norm since its inception in 2018. The entire staff currently working at the salon is highly skilled, with almost 15 years of work experience. The experience expected for staff at entry is 5 to 10 years.
Monthly trainings and miscellaneous workshops are conducted time to time by the head office in Spain for staff all around the world. Special trainings by L'Oréal are also conducted to train the staff with the latest trends on colour, cuts and other treatments.
Health & Hygiene
Health and hygiene are a crucial aspect of life in general and grooming goes hand in hand. At Marco Aldany hygiene has always been a norm right from the beginning. Sterilization of the salon equipment after every use and disinfecting the salon facility time to time was the norm, much before Covid invaded the world.
Now, salon technicians are specially trained in providing services with newer strict hygiene protocols. Even the products used are checked and examined in terms of not just general hygiene but also with regard to how suitable they are for their customers through detailed consultations before offering services.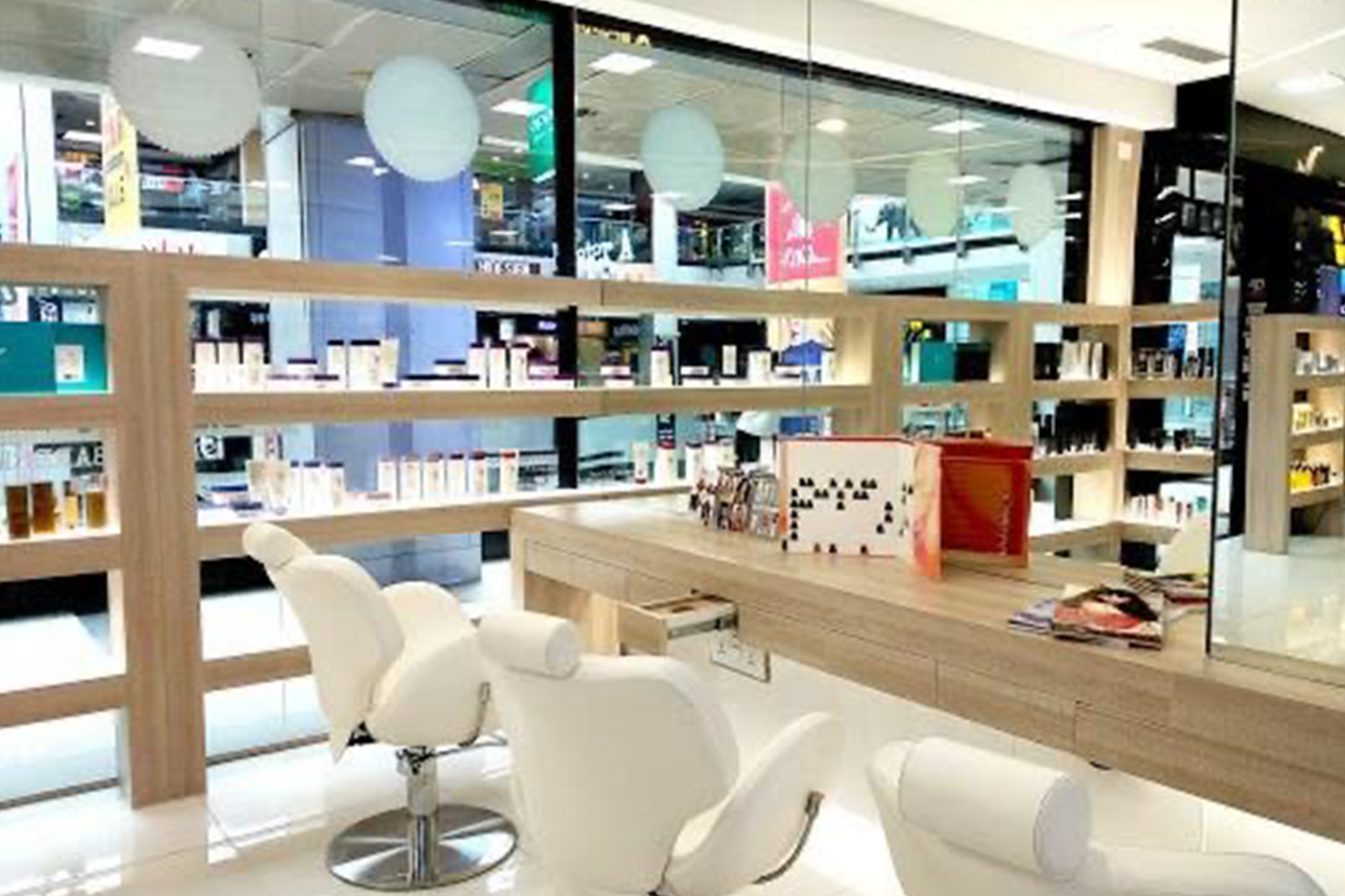 Brands
Marco Aldany offers the best of the products and brands, for services os well as retail. Clients can buy from among the several products available in the retail area like L'Oréal, GK Hair, Cheryls, Olaplex, Casmara, Skeyndor, Decleor etc.
Salon's USP
Breaking away from traditional hairdressing concepts, Marco Aldany Salon has been one of the most sought-after luxury salons. Its unique open store design, wide range of products and contemporary and innovative image makeover services are among the things that build the salon's USP. The salon is renowned for its exemplary style of services to clients, making them look and feel like celebrities managed by best-in-class beauty experts.