Amp up the glam quotient with StyleSpeak's trendy and stylish makeup ideas for the month of love
Valentine's day is around the corner, and ladies are looking for make-up inspo to look their beautiful best. Be it a Galentine's extravaganza, a cozy candlelight dinner, or a date night at a fancy fine dining restaurant, every woman wants to stand out when it comes to Valentine's Day. StyleSpeak shares some trending tips and tricks to make your guests look glamorous and gorgeous. From glossy lips and graphic eyeliners to viral siren eyes and cherry berry lips, use these makeup ideas to get your clients Valentine-ready.
Pink it to Perfection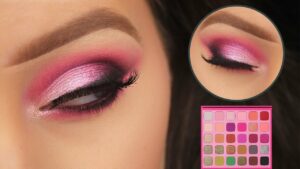 Pink and red are the colours of the V-month. Whether you want to keep it subtle or let some drama unfold, pink is a colour you should always have on your makeup palette. For the day of love, you can have a double whammy, layering up a hot pink hue over a more subtle baby pink shade to give it the added oomph. Complete this look with hot pink blush, and you are ready for the V-day celebration.
Amp up the eyes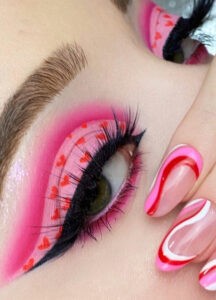 Valentine's day is the perfect time for some over-the-top eye makeup. You can go in for a purple monochrome eyeshadow look or classy smokey eyes as per the eye shape for a more glamorous look.
Consider using a burgundy or fuschia shade to give a romantic twist to the eyes. But if your clients want a more understated look, use a neutral shade and be sure to amp it up with false eyelashes and some shimmer. It's Valentine's after all!
Another tip to give your eyes TLC this Valentine is the heart eye makeup. Adorn the eyes with pink and red small hearts across the lids with red and pink lip liner. Sprinkle some glitzy rhinestones to give it that added glamour.
Give the eyes an enchanting makeover with the viral siren eyes, which is essentially about elongating the eye shape with an eyeliner to get that alluring siren gaze.
Lip-smacking tip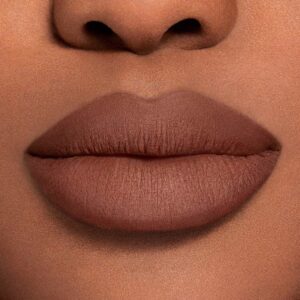 Vibrant red lips are the perfect way to celebrate this day of love. If you want to keep it low-key go in for a more subtle shade of red in matte. Up the ante for those looking for more drama and style with a bright red pout. Just having this vibrant and rich hue will give the pout that sultry and sexy look that your client desires for V-day.
If red is too much drama, try a dark brown lip shade. It is just as eye-catching and scintillating. Match up the brown lipstick with a brown lip liner to get the 90s vibe. It is one of the top beauty trends, with leading celebrities and models embracing this neutral yet vampish tone.
Blush it with love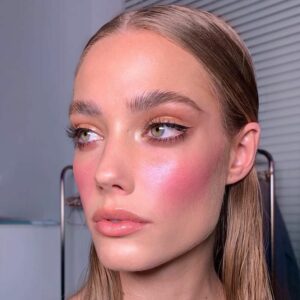 Let cupid strike with a lovestruck flush of the perfect blush. Use hot pink blush to go in with the theme of the month and blend it into the eyeshadow for an 80s feel. When paired with soft pink lips, it gives a subtle romantic appeal to the overall look.
However, if your client does not want a full-on blush, keep it high on the cheekbones without it coming up to the eyes. This 'blush on-blush off' look has a different charm altogether. As a pièce de résistance, dab some glitter on the edges of the cheekbones.
Whether it is a romantic night with the sweetheart, a lunch with the Galentines, or 'stay-in' time with the loved one, Valentine's calls for some special efforts. So use these tips and tricks to reinvent your clients' makeup' looks and get them valentine-ready.
Related stories: