Pre-wedding facial trends decoded for you
A wedding day is a once-in-a-lifetime event! It's but natural that a bride-to-be would want to look her best on the big day. While the perfect dress, hairstyle and makeup are undoubtedly essential, luminous skin plays a huge role in boosting confidence. A flawless and blemish-free complexion doesn't happen overnight and requires effort and some extra love and care.
However, now-a-days many brides-to-be start integrating a structured and elaborate skin care regimen, sometimes an entire year before saying their wedding vows! All of this just in order to achieve the highly coveted radiance and bridal grace. Though the pre-wedding beauty routine depends on an individual, it's common to get facials. The goal is to make the face naturally glow and create a blemish-free base for the makeup products to make the bride look alluring.
Some estheticians advise that brides should start getting facials every month, at least three to six months before the big day. As every bride wishes for flawless skin, here is an array of the best facials around.
Collagen Facial:
Collagen, the vital protein that gives structure to the skin, helps the skin stay firm and supple. It can be revived using a collagen mask, formulated with collagen rich ingredients. The mask being the centerpiece of this facial is then followed by collagen or other ingredients infused serums and creams. A collagen-boosting facial addresses the signs of ageing. It specifically helps with reversing any collagen loss and restoring skin's youthfulness.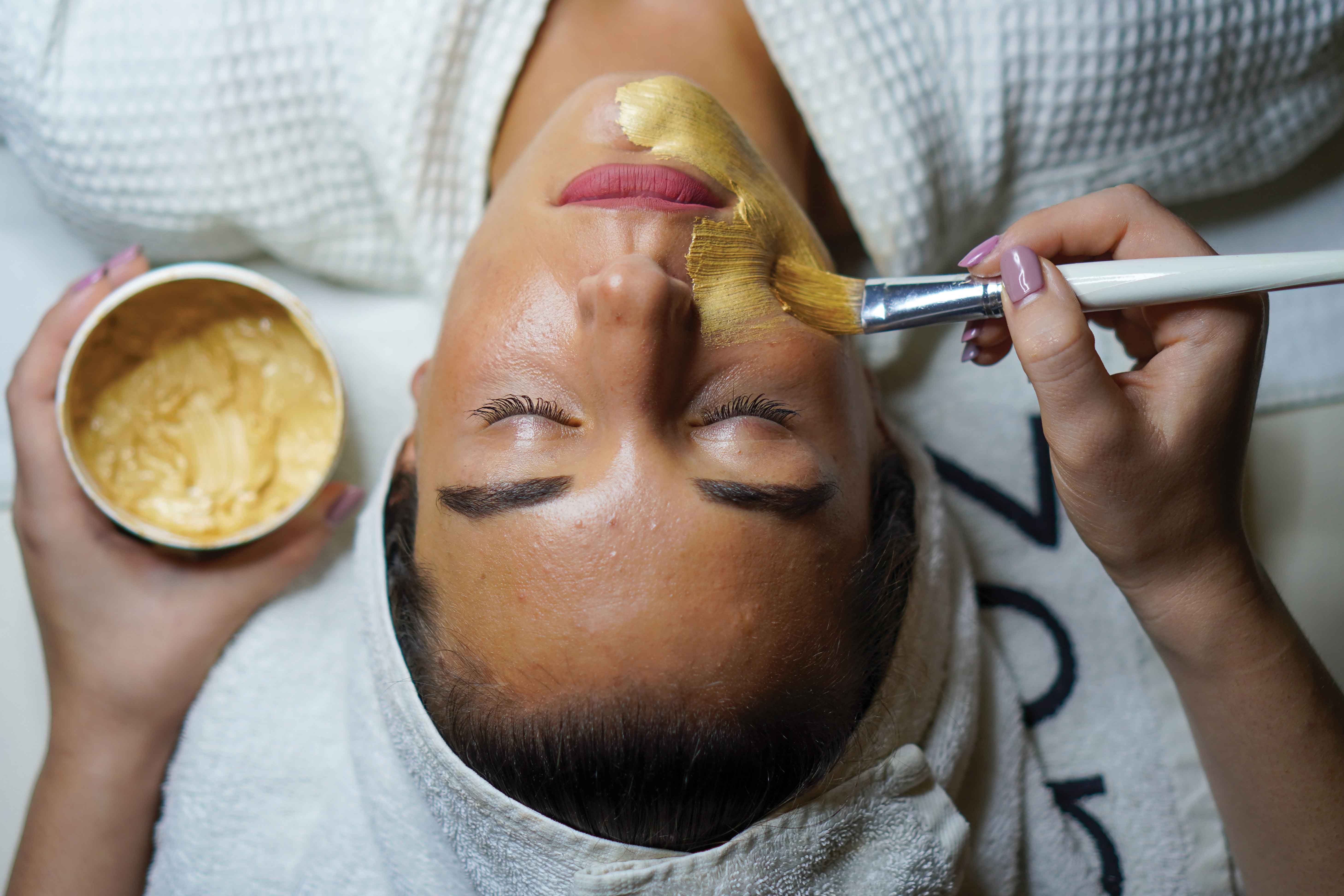 Hydrafacial:
This is another popular choice among brides. It consists of using a hydrodermabrasion device by an esthetician in order to cleanse, exfoliate and extract the impurities of the skin before applying serums and hydration. This provides immediate results with noticeably firmer and more hydrated skin. It improves the overall health, texture and appearance of the skin, making it brighter and more radiant. The best part is that it is gentle and suitable for all skin types. This facial can be customized to target specific concerns. Multiple sessions are recommended for lasting benefits.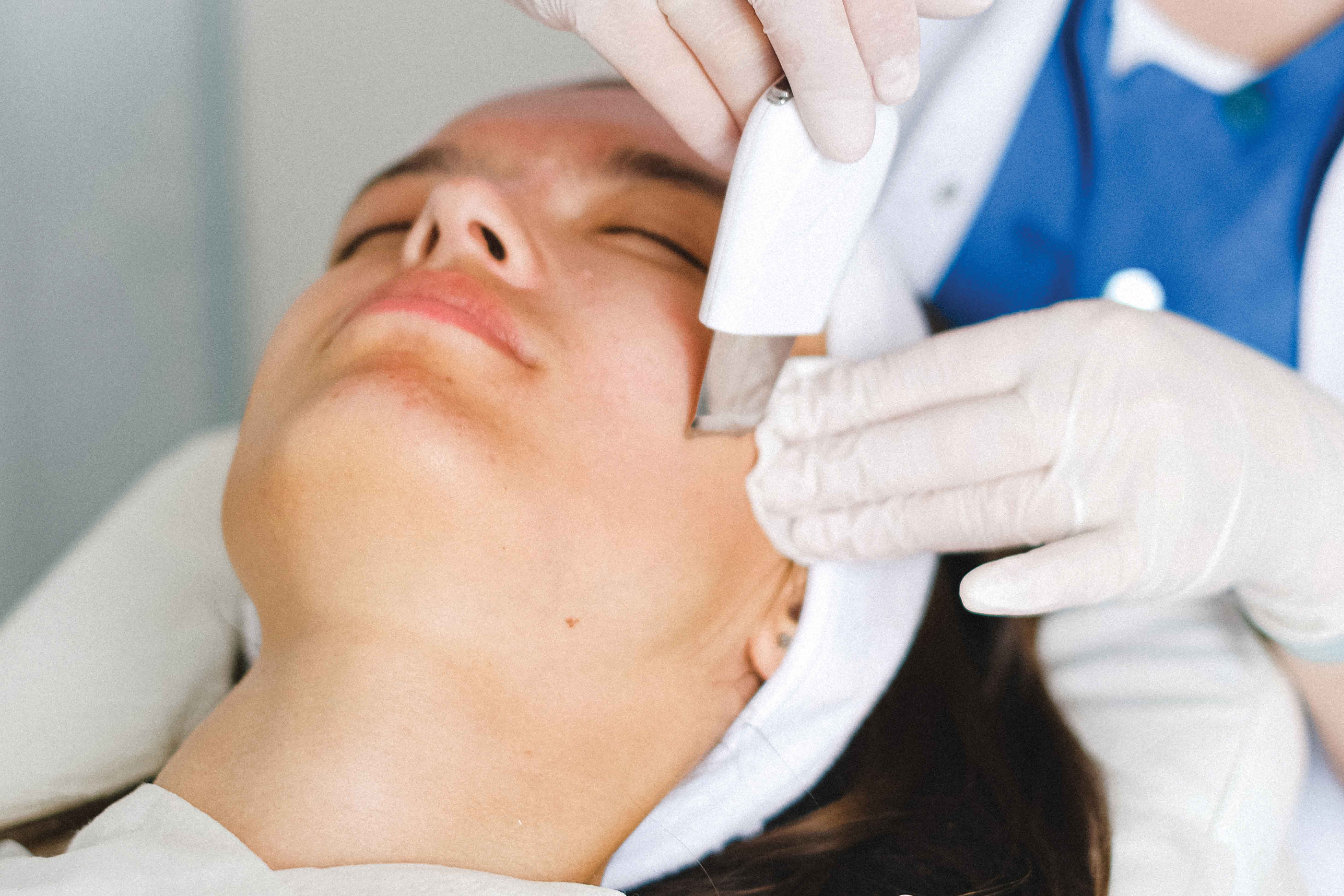 LED Facial:
It is also known as LED light therapy or photofacial, a non-invasive skincare treatment. During this, different wavelengths of LED lights penetrate the skin, which allows the body to increase cell turnover and jumpstart the skin renewal process. It utilizes LED lights to target the skin at a cellular level to promote healing and rejuvenation. The choice of colour and
wavelength of light depends on the skin condition waiting to be addressed. For example, Red light – anti-ageing purposes and blue light – eliminating acne causing bacteria on the skin surface. Adjusting the wavelengths helps variedly, boosts collagen production, decreases hyperpigmentation, reduces wrinkles and fights breakouts improving any skin type.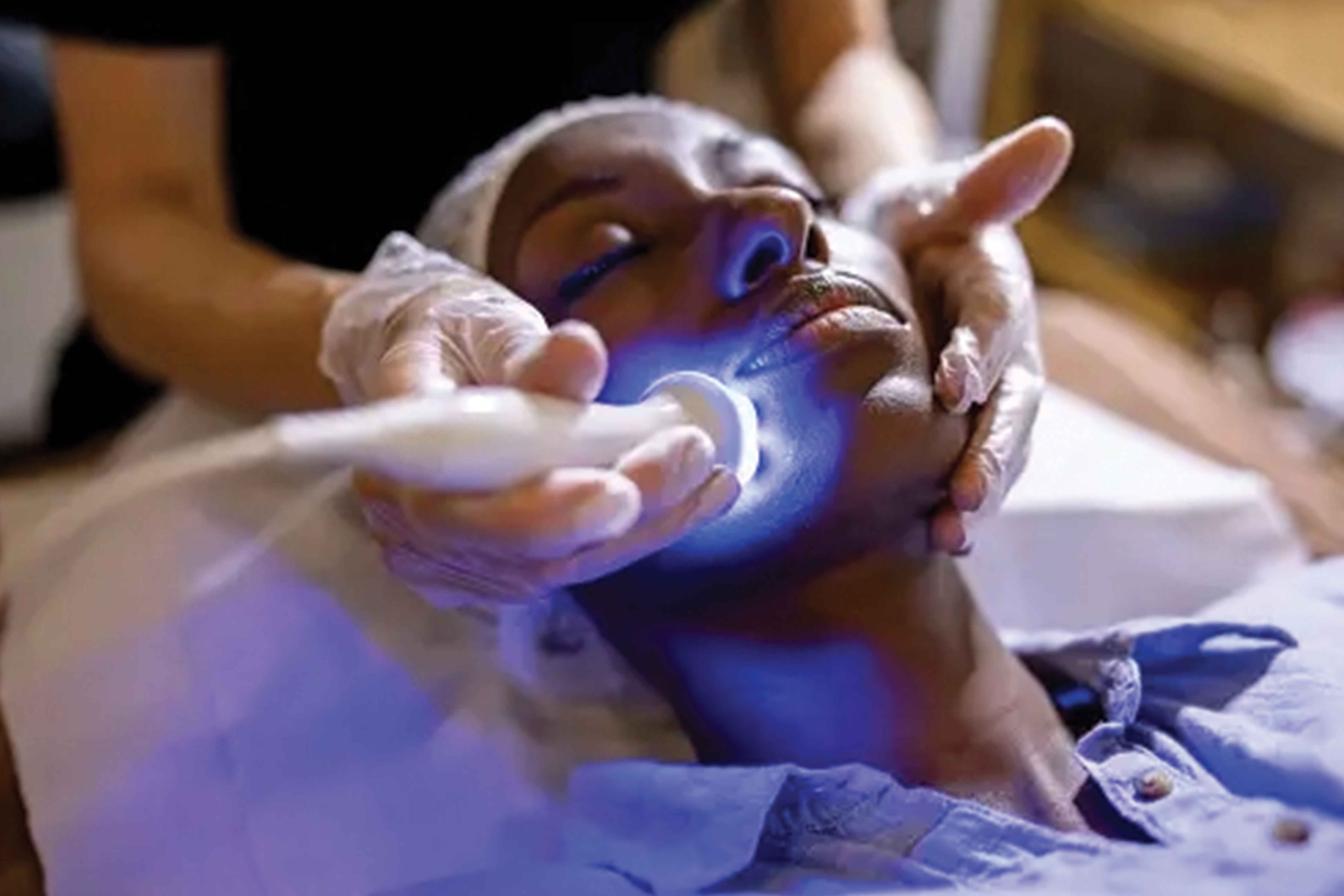 Lymphatic drainage facial:
This must-have facial massage is gentle and deeply relaxing. It helps drain toxins, bacteria and chemicals that are collected in the lymph under the skin towards the lymph nodes, so that the body can eliminate it and fresh lymph can take its place subsequently.
It mainly entails a trained therapist using hands or sculpting tools to gently and rhythmically massage the face and neck, using specific techniques encouraging the lymphatic fluid to travel efficiently through the lymphatic vessel. This increases circulation and rids waste. It includes smooth, sweeping movements, some light tapping and pressure on specific lymph nodes prompting the lymphatic system to heal. This leads to improvement in puffy, dry, dull, sensitive or acne prone skin.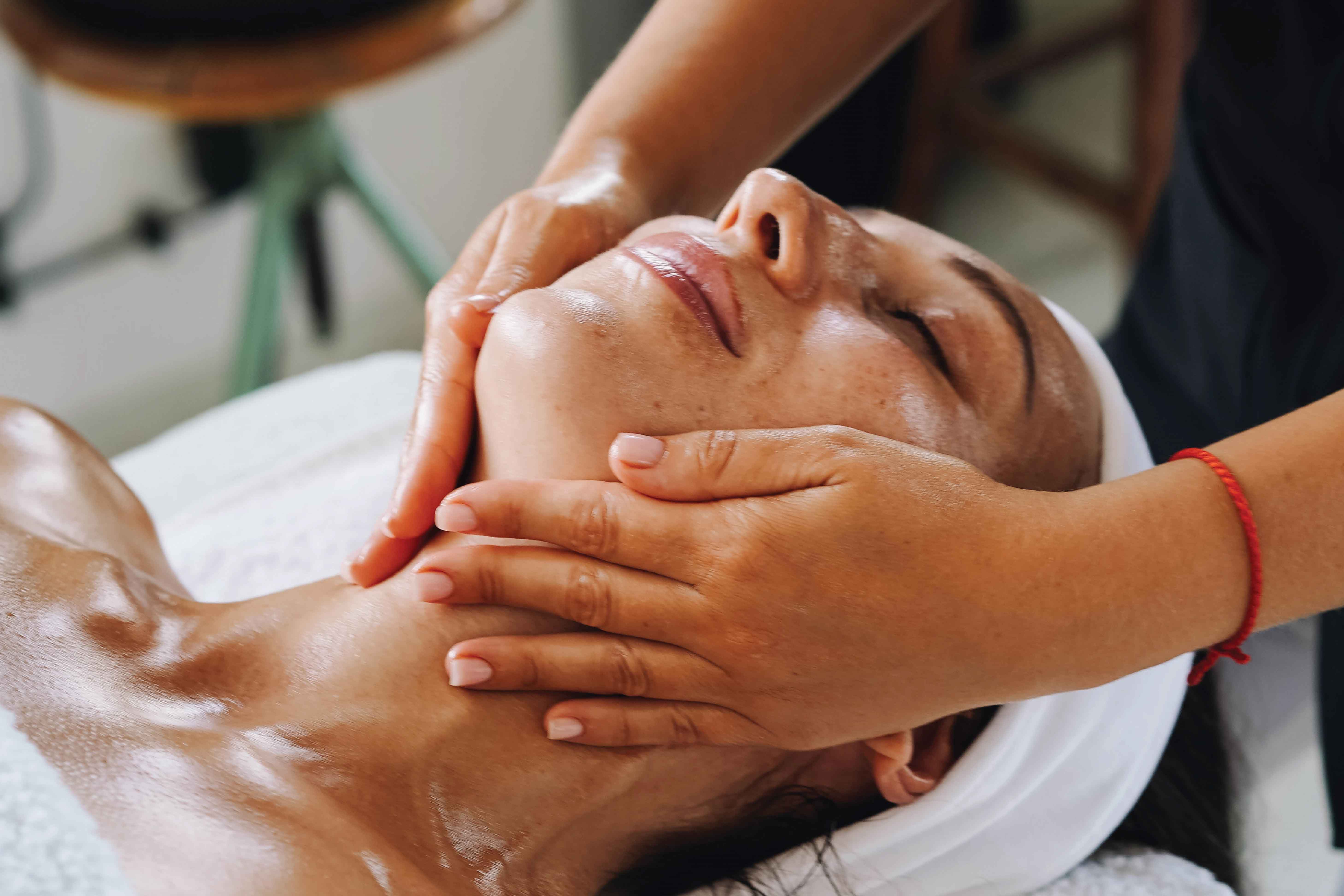 Dermaplaning facial:
Dermaplaning is the current trend in the beauty space and brides must try this! It is a non-invasive facial treatment using a sterile scalpel or blade to manually exfoliate the top layer of skin to remove peach fuzz and dead skin cells. The result is a bright, soft and smooth complexion and makes makeup application a piece of cake. It's a quick procedure that needs almost no downtime and immediate results while being pain free. It allows makeup and serums to easily penetrate the skin ensuring better results. Though the results are temporary, regular maintenance sessions can sustain it. This treatment is not recommended in case of sensitive skin or breakouts as it has the potential to cause inflammation of skin.

These are some of the best facials to engage in the months prior to the D-day. Though there are a variety of innovative, new age facials available in 2023, it is important for brides to book an appointment with their aestheticians and get the right skin treatments that bring that beauty glow for the big day.