Time for wedding guests to bedazzle with classy makeup looks
Indian weddings are a fun and fascinating affair and seldom does anything come close to it. Everything from the enthralling ethnic cultural ceremonies to vibrant traditional outfits, weddings are often unmatched in enchantment and elegance. As a wedding guest, it is important to start planning as soon as the wedding invites start pouring in. While it's the bride's big day, guests are the ones who totally spice it up for the bride and the groom! Make sure to look prim and polished as part of the guest etiquette and for the hundreds of pictures going to be clicked, while not going over the top.
StyleSpeak brings you some exciting tricks and tips to spice the evening with some glamour and add that bling to the bride's big day!
Match the lipstick shade with the dress:
This will give the look a fresh and Parisian feel. Cherry red is the colour to watch out for!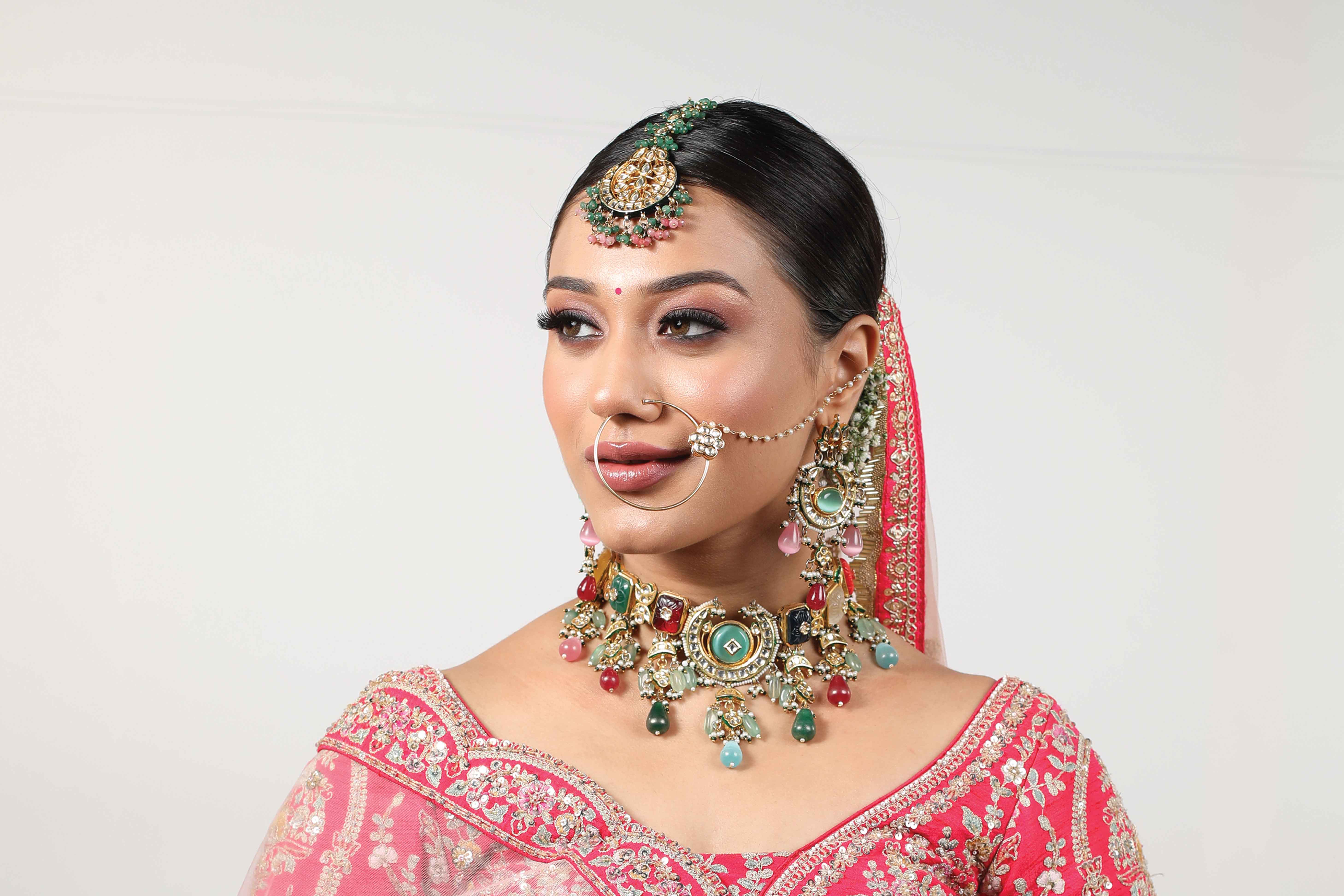 Magical eyes:
Why opt for gold when silver does the trick? A winged black eyeliner will give it a fascinating look. Beautify the eyes with some sparkly silver eyeshadow. Add stick-on lashes to complete the look.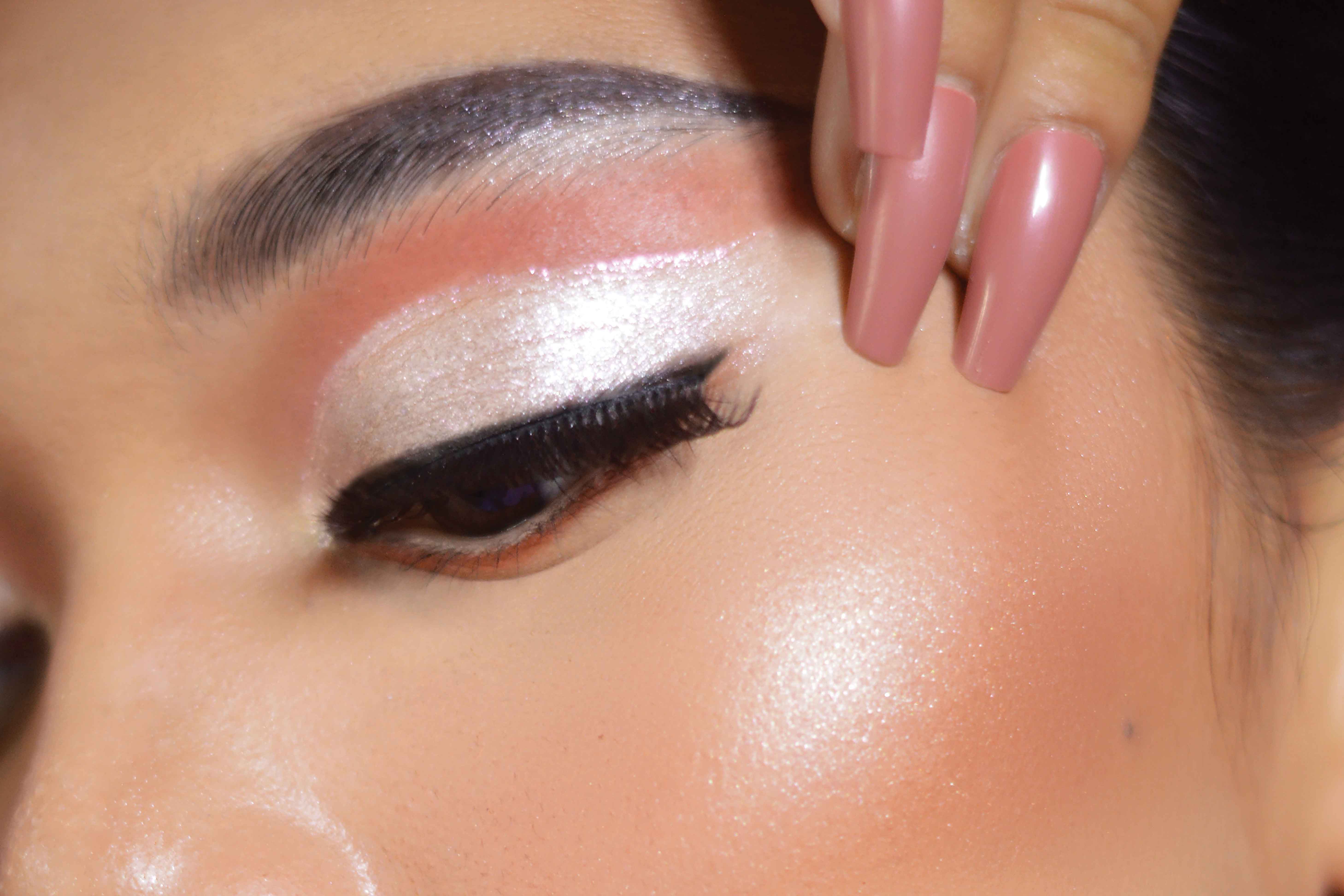 Metallic magic:
Play with metallic hues to glam up the look. The golden sheen makes it look ethereally luminescent. For an ultra-glam look, a metallic rose colour shade can be used to contour the cheekbones. Fan it out to the cheeks and nose using a fluffy brush.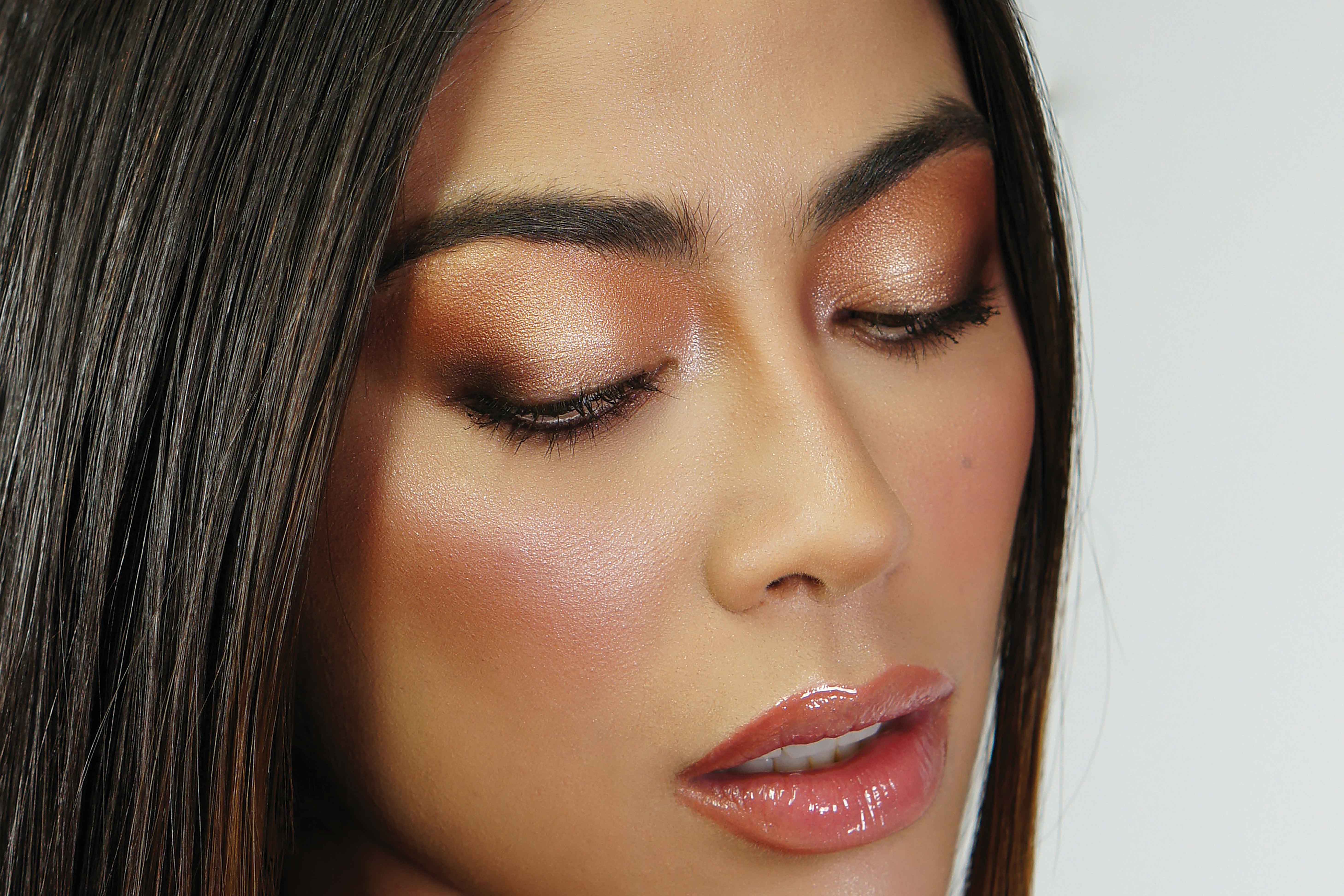 Bold and glossy lips:
A rich bold or flaming red lipstick will work wonders. Gloss is another great option for luscious lips apart from metallic rose. Matte brown lip liner and lipstick is best for a subdued look.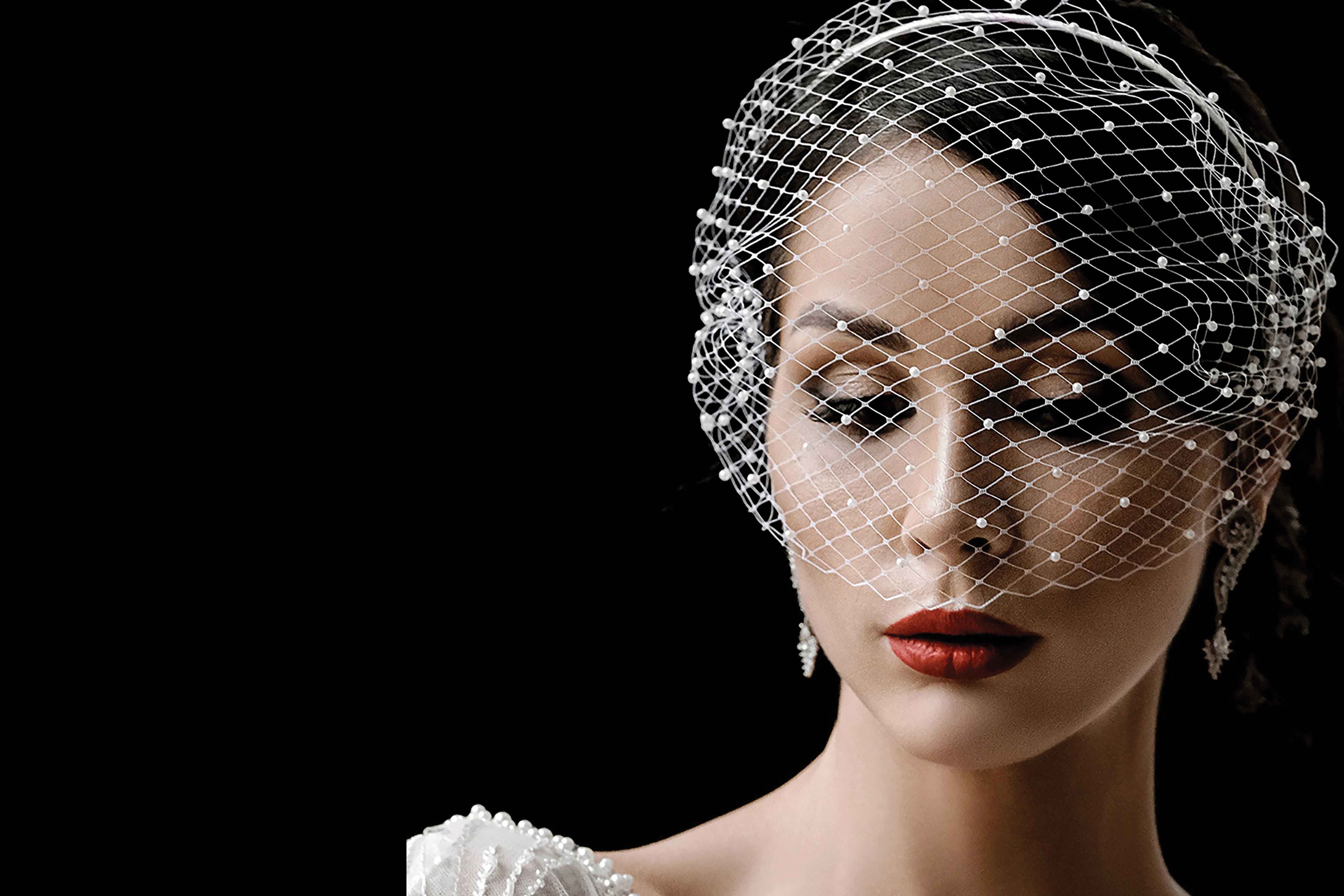 Eyeshadow:
Make the eyes stand out using a soft metallic rose colour eyeshadow. Pad it up with a matte dark chocolate brown eyeliner to make a winged eyeliner shape.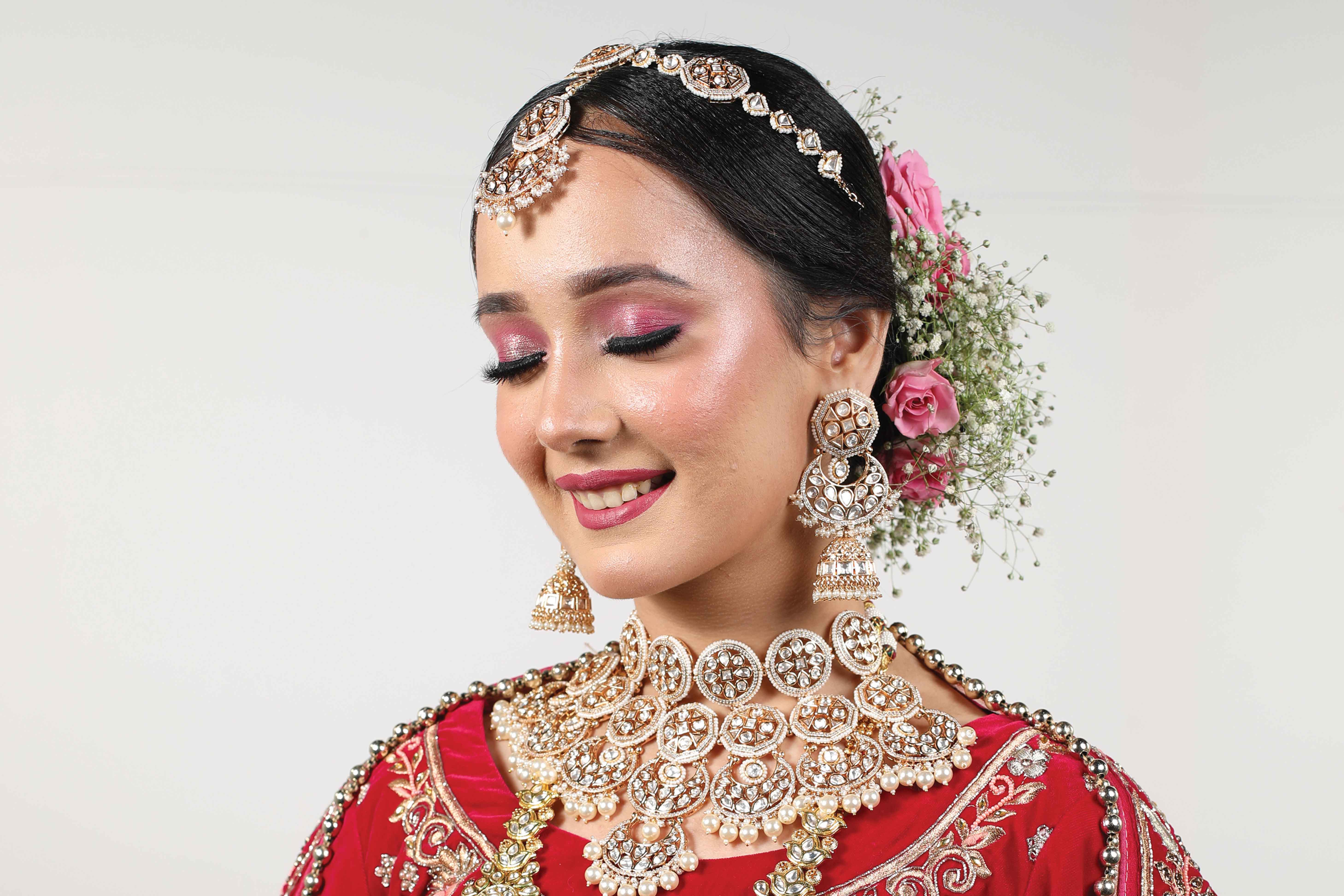 The Barbie-esque pink eyeshadow look:
Bring some excitement to the wedding celebration with some Barbie-esque glamor. For this look, use a glam graphic liner pen to draw on a winged liner and add a barbie pink eyeshadow to make the look stand out. This look with a saturated pink eyeshadow under the sharp winged eyeliner will certainly make heads turn!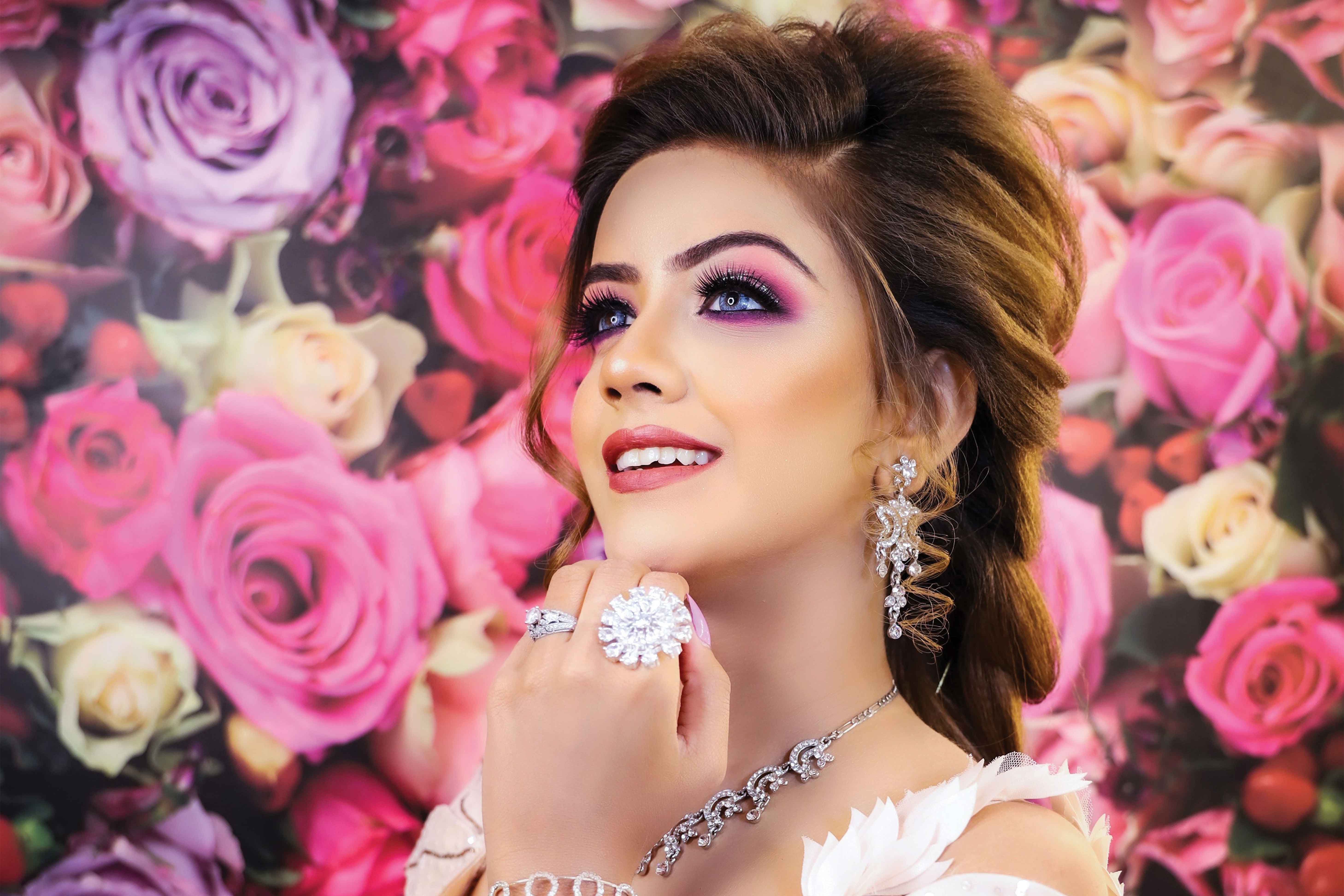 Glam smokey eyes, thick lashes, and a precious plum pout:
What is an Indian wedding without the enchanting smokey eye? Simply coat the eyelids with a pale hue. Use a dark brown shade along the outer corner of the eyelid and keep blending until it transitions from light to dark. Coat with tons of mascara to elongate the lashes and make a winged eyeliner. False lashes add a fuller look. This along with a natural plum pout can add that unexpected flair without diverging too far from the trustworthy monotonous neutrals. This look is an absolute stunner and can be carried with cadence.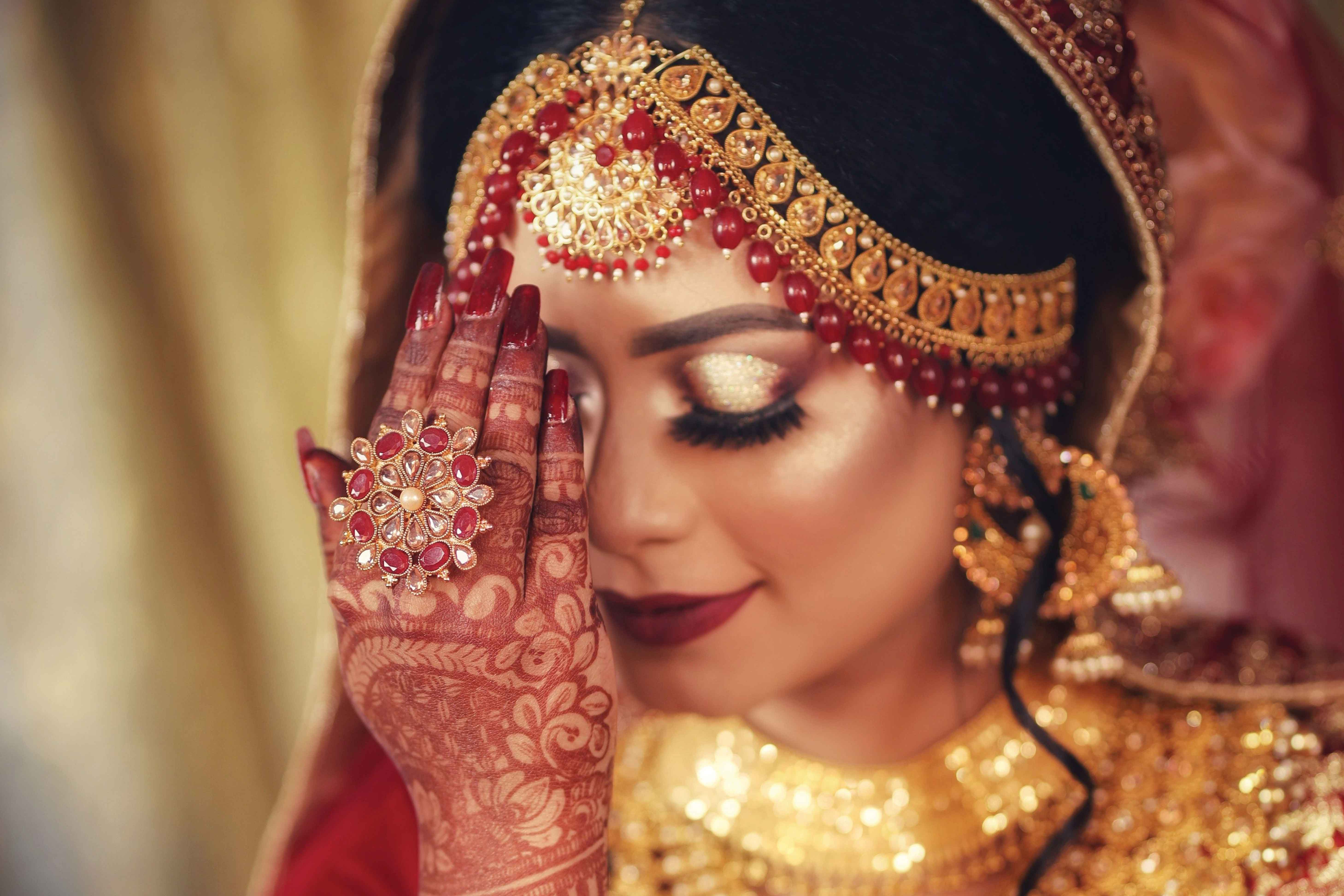 Bright water colour eyes:
This is for those girls who are brave enough to break the mold and play with colours. Go for natural fuller brows. Use brown blush and highlighter to enhance the effect. Accentuate the eyes with a dark brown peachy shade on the upper lid and brow bone. Use a subtle light shade of yellow, purple, or blue on the upper lash line ending into a wing and the same towards the inner corner of the eye. Now add a contrasting dark green shade or any other complementary dark colour on the lower lash line. Finish with some traditional kohl very subtly on both the lash lines.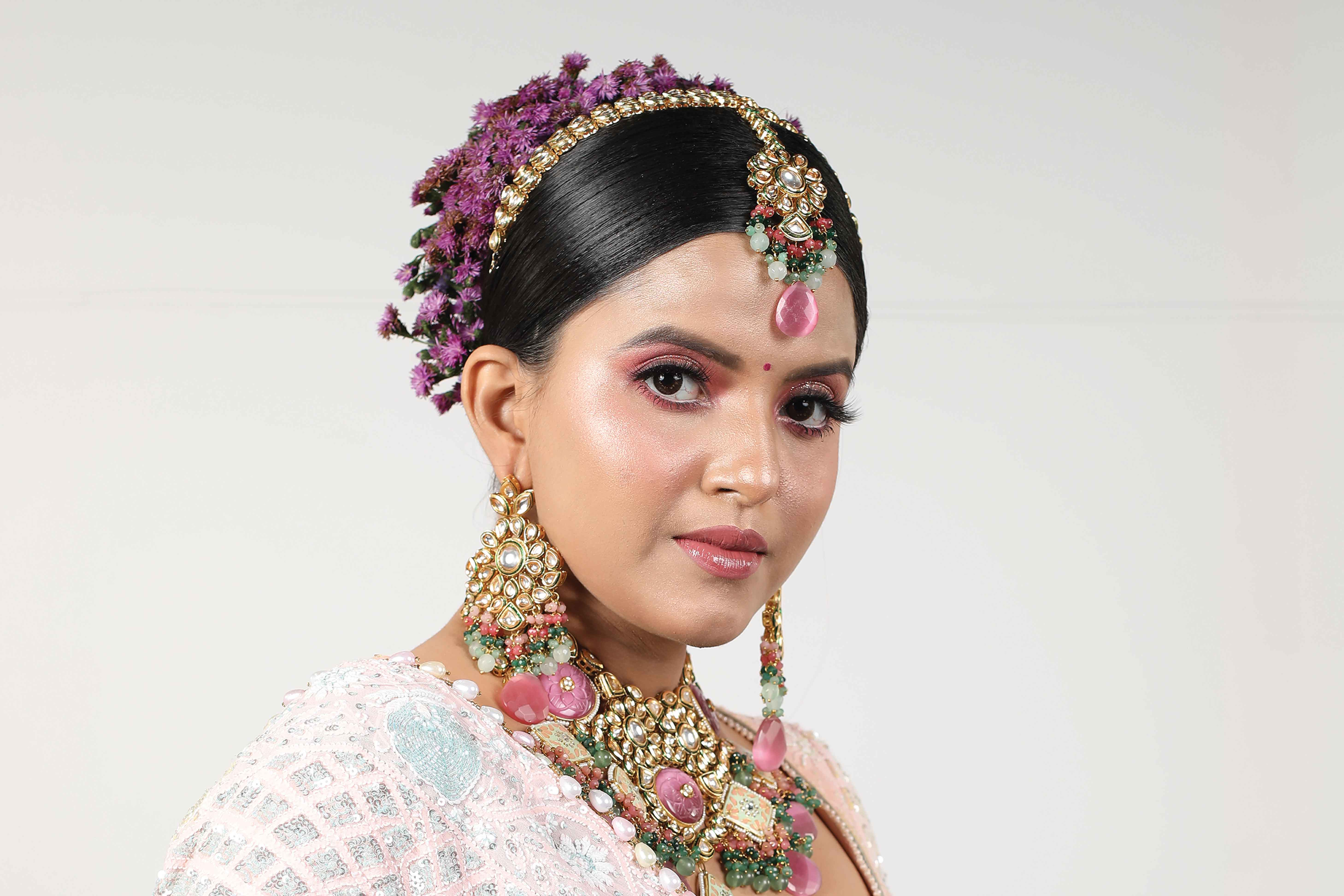 These few carefully curated party makeup looks are a perfect fit for all types of venues, styles, and dress codes. So, get ready to glam up at the wedding!