StyleSpeak gives you a choice of 5 fab looks you can wear for your New Year's eve party!
Looking glamorous at the New Year's Eve Party is a must but deciding the perfect hair, makeup, and nails to create your look is always a hassle! First, you need to pick the styles you like and then decide whether they all go well together. Lucky for you, we've got you covered. StyleSpeak has planned 5 complete looks covering the face, hair, and nails for you and all you need to do is choose one.
Here are our 5 fabulous looks that you can wear to be the life of the party: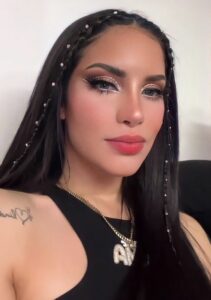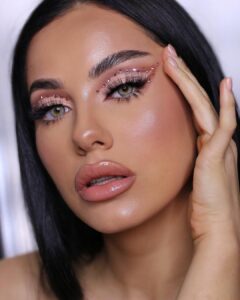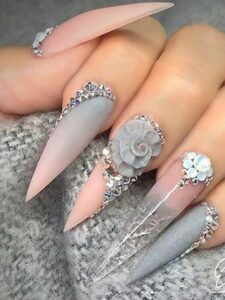 This look is one of the trendiest ones of 2022. This means rhinestones and gemstones on your hair, face as well as nails. Usually using a lighter shade base for the makeup and nails helps emphasize the gemstones better. The nails can be given 3D designs along with the gemstone embellishments. The hair can be left open with two braids in the front.
Credits: Hair- @linaresmonica23 (Pinterest), [email protected], Nail- @TheTrendspotter (Pinterest)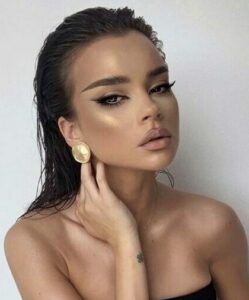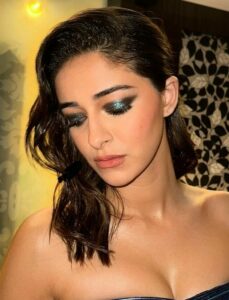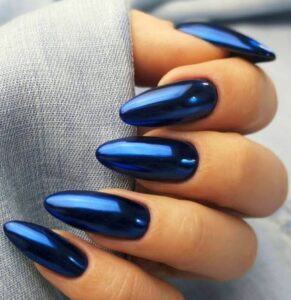 This look means chrome eyes and chrome nails. A wet hair look always works well with chrome eyes and the royal blue colour makes you look sharper!
Credits: Hair- @Zarasoa (Pinterest), Makeup- @ananyapanday, Nail- @karina_filipiuk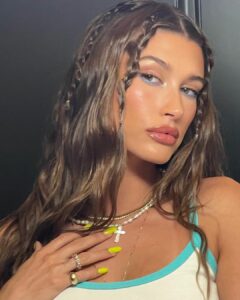 Hailey Bieber is of course the queen of dewy, glossy looks. This look of Hailey's is a great one and can be easily recreated. May it be her yellow glazed donut nails or her blue under-eye liner, the pink cheeks, or the loosely braided hair – everything about the look is on point!
Credits: @haileybieber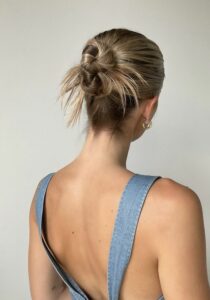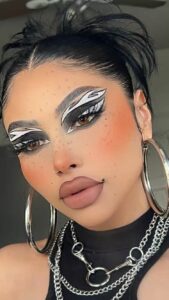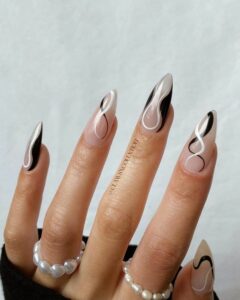 Graphic makeup has been in trend all through 2022. Graphic makeup is a little technical but when done right it gives a stylish, dramatic, yet classy look. This makeup look can be paired with graphic swirl nails and a spikey hair bun.
Credits: [email protected] (Pinterest), [email protected]_ (Pinterest) , Nail- @clawsxcollxtion
The Modern Cleopatra look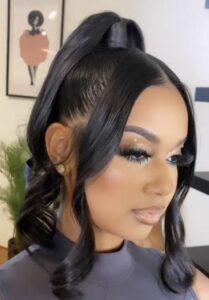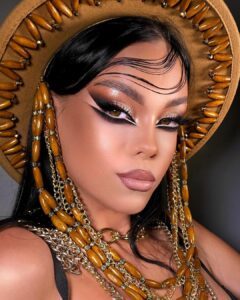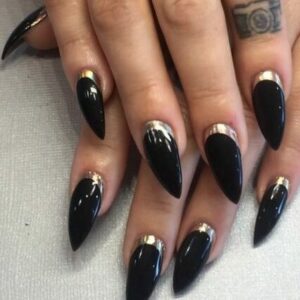 As the name suggests, this look is in line with the Cleopatra vibes. The makeup look has bold, cut crease eyes with copper cheeks and nude lips. This makeup can be paired with a black, gold Reverse French Mani. The hair for the look is curled and tied into an extra-high pony with two face-framing wavy strands in the front.
Credits: Hair-@ch4ntae_ (Pinterest), [email protected]_lelyukh, Nail- @thuybnguyen
So, no more worries about your look for the New Year's eve party, as we've got you covered! Try one of these 5 looks to look fabulous and in-trend for the evening!
Also Read: