Runway Fashion Competition winner Amit Dadiwala reveals how the winning look can be re-created
Amit Dadiwala from Aaliya Makeovers was the winner of the Runway Fashion Competition category of the Warpaint (Make-up) Competition conducted at HBS 2022.
Amit participated for the very first time in the HBS WARPAINT Competition and won not just the Runway Fashion but he also was the judged 1st runner-up in the Contemporary Bride competition category.
Additionally, Amit was also chosen as 'Moira Best Makeup Artist of the Year' at HBS 2022. This talented MUA shares his step-by-step decode exclusively for StyleSpeak readers.
Here is how you can achieve Amit's winning Runway Fashion look:
Step 1
Clean the entire face using wet wipes
Step 2
Then spray Tea tree face Mist to control extra oil.
Step 3
Then use Water Based Moisturiser for hydration.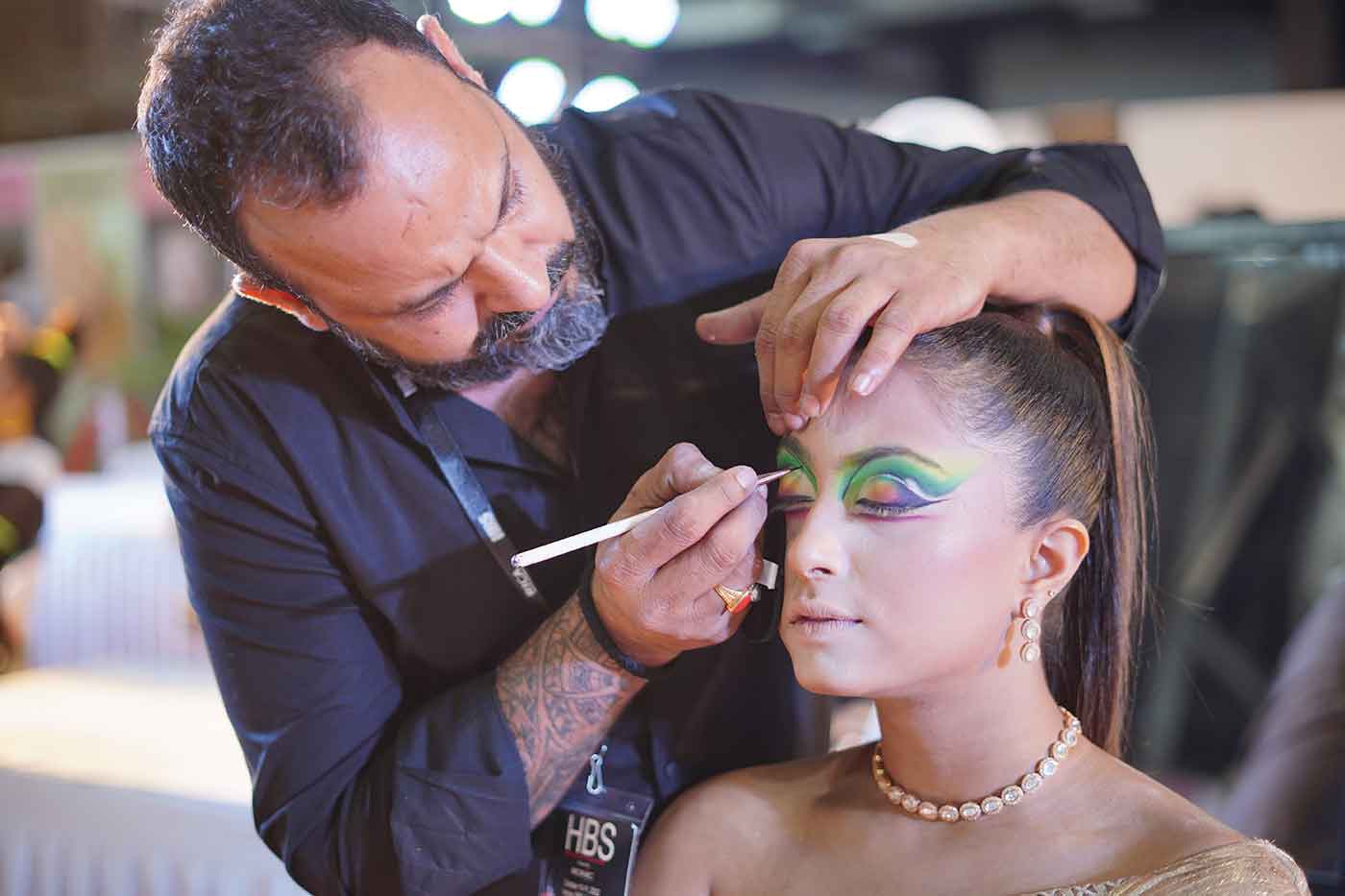 Step 4
Then use concealer to correct skin problems. Blend the concealer properly with a dry sponge and use charge water spray for fixing.
Step 5
Then use one shade dark foundation to create the proper base (new skin) for applying makeup. Then blend with a beauty blender that is 10 to 20% wet. Finally fix with a fixing spray.
Step 6
Use a light tone concealer for highlighting. Blend it and use fixing spray for fixing the Base.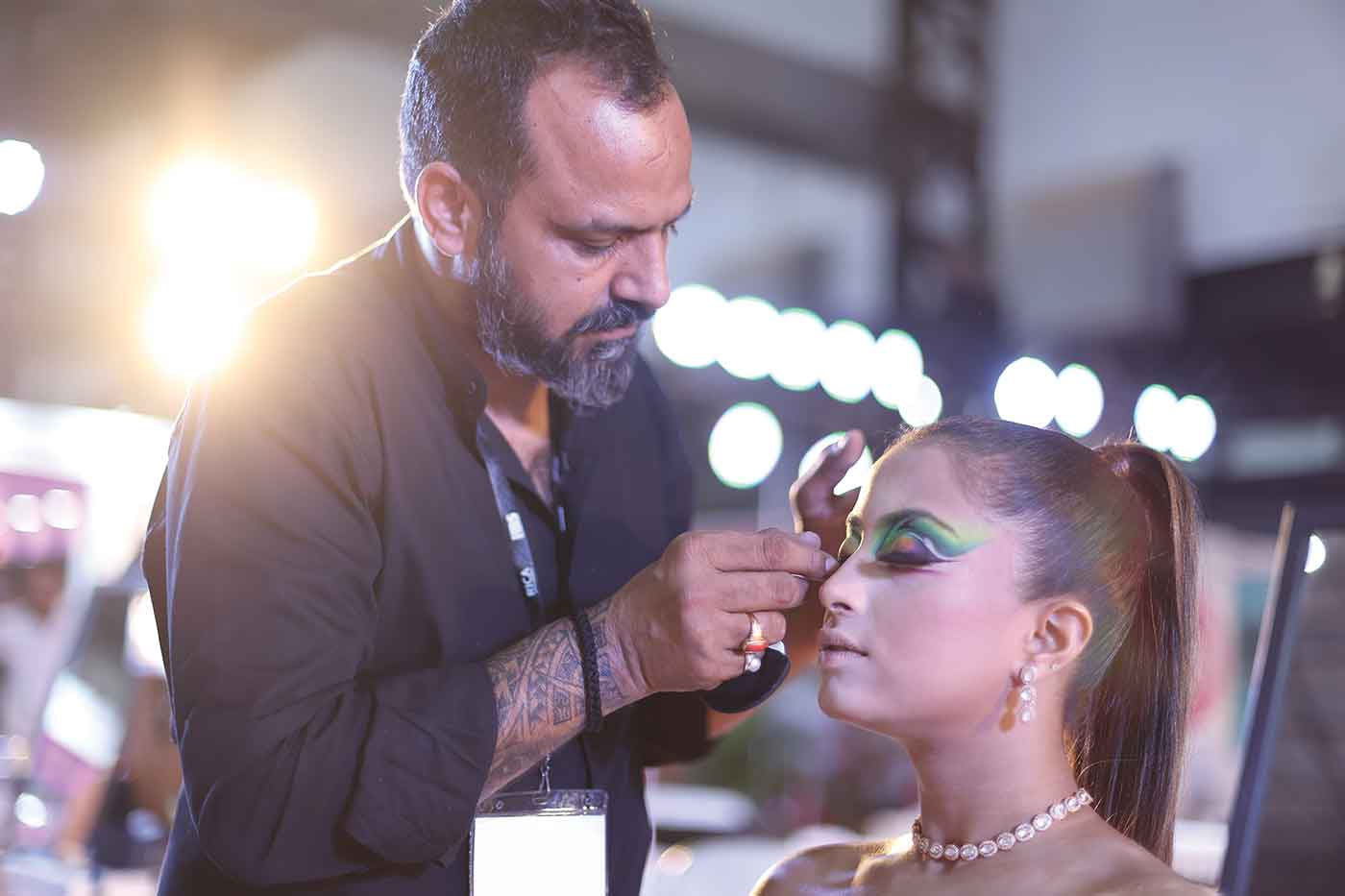 Step 7
Reconstruct the skin using highlighter, blusher, little bit of contour powder, compact powder, loose powder then use water spray and then use fixing spray.
Step 8
Apply lighter shade on the eyes, blend it with a sponge and then use compact powder for fixing the eye base.
Step 9
After that, create a design with a liner brush and blend with pencil brush.
Step 10
Use high pigmented eye shadow colours and then blended properly.
Step 11
Then enhance all dark area with darker colours and highlight white and yellow areas by blending properly with a blending brush.
Step 12
Apply the liner, eyelashes and top it with mascara.
Step 13
Apply diamond stones and glitters.
Step 14
After that, enhance the lower lash area and create a line (with any colour) parallel to lower lash. Fill the area between the lower lash and the parallel line with glitter.
Step 15
Then shape the eyebrows and use a fixing spray.
Step 16
Create a lip line with brown pencil and blend well.
Step 17
Finally, fill the lips with any colour.