Trim those split ends off!
Clients with split end problems can heave a sigh of relief as there are professional trimmers that can eliminate this problem at once. Berina Professionals' Cordless Split End Hair Trimmer comes with advanced features that makes hair trimming easy. The Hair Trimmer has a spacer that determines the hair length to be trimmed and Clear Window functionality allows you to see hair being trimmed while you work on your client. The trimmer has a reversible switch selector with an arrow pointing direction specially designed for right or left hand user with LED light technology. This is the best gadget for those clients who want to get rid of split ends without reducing hair length.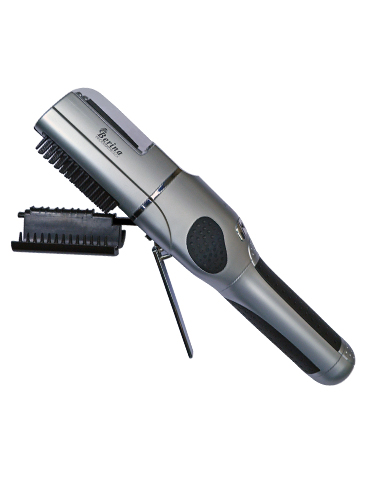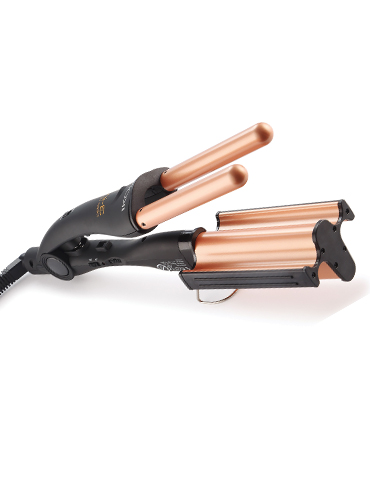 Classic curls are in!
Sometimes having those long luscious curls are fun! They quickly add volume to thin, straight hair and make hair look bouncy and stylish in an instant. The curler comes handy for hairstylists especially when one wants to create unique styling looks. Ikonic, a professional hair styling tools brand has a range of sleek, technologically-advanced and user-friendly products that you can anytime rely on for hairstyling. Ikonic Deep Waver is perfect for creating deep, soft waves and versatile curls. It's removable, reversible wave plate is designed for flexible styling and has a unique, extra-wide middle barrel for the deepest waves. Formulated with tourmaline ceramic barrel technology, Ikonic Deep Waver reduces frizz and provides extra shine. This timesaving curler comes with a two-barrel that helps you create multi curls in no time.
Straighten up those locks!
Hair straighteners play an important role in hairstyling. This tool is very important for hairstylists as they perform various hairstyles on a daily basis for their clients. The Ozomax BL-349-EPS Excel Pro Hair Straightener should be your ultimate choice as it is designed with extra wide crome-plated plates that glide very smoothly on the hair. It helps to eliminate frizz and keeps hair shiny. It is suitable for every day usage and gives instant straightening and shine for any type of hair with 210°C adjustable temperature. Also, 7 feet long & 360° Swivel Anti-Winding Cord makes it easy to use in every corner of your salon. 20 seconds is all it takes for it to heat and be ready to use. Whether your clients have curly or wavy hair, this straightener can make their tresses look straight, silky and beautiful!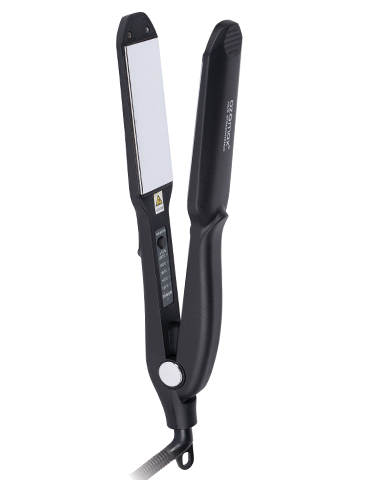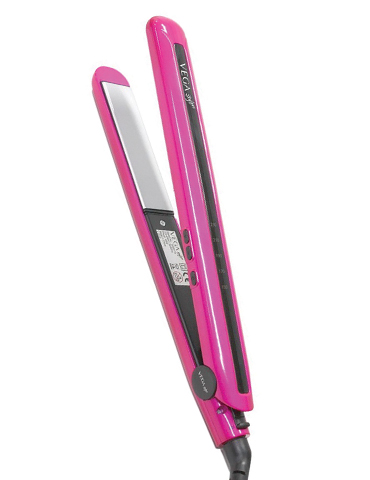 Keep it straight!
Those straight silky tresses are gaining a moment in this digital era! The inspiration has come from Kylie Jenner who has been flaunting silky straight locks at various red carpet events. Once the hair is straightened, it is easy to manage. That's why, a lot of clients are opting for hassle-free straight hair. Now gift your clients those Insta-worthy locks with Vega Trendy Hair Straightener that gives them silky straight hair with Triple Protection. The straightener has five heat settings that allow you to choose right temperature for different hair type. The ceramic coated plates allow even distribution of heat and protect hair from heat damage. On the other hand, floating plates prevent tugging and puling of hair that minimizes hair breakage.
Effortless haircuts in a jiffy!
Nowadays, men also take extra efforts to look suave and stylish. Haircuts like pompadour fade, fade with spiky hair, taper fade or quiff are very popular among millennials as these haircuts make them look cool, chic and youthful. To meet the demands of men's grooming professionals; Andis launched a new fade blade version of its US Pro adjustable blade clipper: the US Pro Fade. Crafted from carbon steel, the new blade configuration delivers close-cutting precision from sizes 0.2mm to 0.5mm for creating popular fade styles and tapering. It is a heavy-duty high-speed clipper made in the USA, performs over 6000 cutting strokes per minute with a powerful magnetic motor which cuts through wet, dry, thick and thin hair. Groom your clients with the latest taper or fade haircut with the help of the US PRO Fade Corded Clipper and surprise them with stunning results!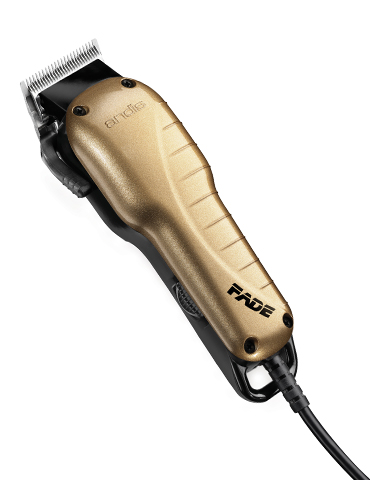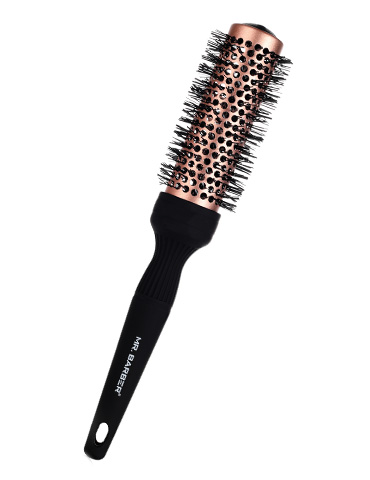 Keep it straight!
As a salon owner, it's very important to invest in quality hairstyling tools even if it is as basic as a hair brush. After a haircut is done, hair brush helps you finish the look with the utmost ease. Mr. Barber's Copper & Ceramic Barrel Brush enhances the heat transferring for styling the hair. The antimicrobial elements destroy 90% of bacteria and fungus to help eliminate dandruff, itching and flaking. The brush comes with Ionic and Anti-Static bristles that ensure ease of styling and use. It has soft touch ergonomic shaped handle that provides a comfortable grip. Hair brushes usually help you set the hair right and also prevent hair from tangling.