3 ways to use Pantone's Viva Magenta in make-up to create stunning, eye-catching looks
Pantone recently named Viva Magenta, a captivating shade of vibrant red, as the colour of the year 2023. It is said that this colour represents strength, empowerment, and fearlessness, and it will soon adorn our bodies and faces.
Pantone's Viva Magenta is a universally flattering shade that makes room for plenty of options to play around with makeup in more ways than just one. The flattering news is that it tends to suit everyone as it is a perfect balance of cool and warm tones and goes with all skin tones and undertones.
Since the shade is bright and bold, it has taken the fashion world by storm. As a result, it is not surprising that many people are eager to incorporate this vibrant hue into their makeup routines. StyleSpeak looks at a few ways to incorporate Pantone's Viva Magenta into your client's makeup to create stunning, eye-catching looks.
On the Eyes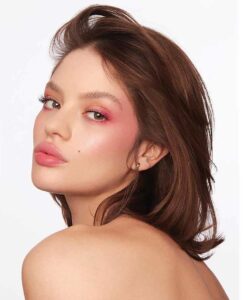 Viva Magenta is a gorgeous colour to wear on your eyes, and it is super versatile. Because the shade is naturally vibrant, it can be used to create monochromatic makeup or as a pop of colour on the lid or in the crease to add some excitement to your eye look. You can also mix and match with other complementary colors, such as purple, pink, and blue, to create a fun and flirty eye look.
To add more edge, apply viva magenta all over the lid and smoke out the corners with black eyeshadow or darker tones for that smoky eye effect.
If you want to add a little more drama, use Viva Magenta with a metallic, glittery, or dewy texture to create an effect similar to duo-chrome eyeshadow, which will draw attention to the eyes right away.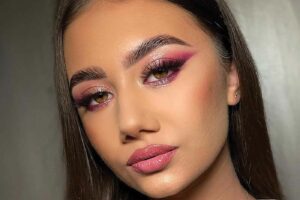 One can also experiment with graphic eyeshadows, graphic eyeliner, or the cut crease method with the bold shade of viva magenta. Even with the nude makeup, a smear of viva magenta on your lashes or a dash of eyeliner will add a pop of colour to your look.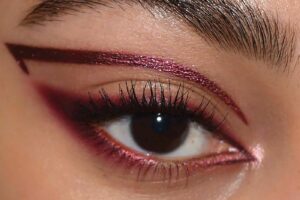 You can also apply the shade boldly on the lower lash line and extend it upwards into upwards wings at the outer corners of your eyes to create a fox-eye look or reverse cat eyeliner for a sultry and feminine look. If you need to add some glitz and glam to the look, compliment the lids with some embellishments.
On the Cheeks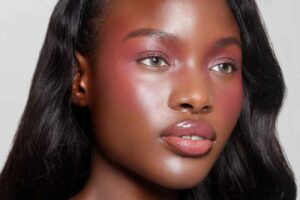 Including Viva Magenta into your blush routine is a great way to add a flush of color to the cheeks and brighten up the entire face. This bright shade can be used in various ways to create a bold and playful look.
For a subtle hint of color, try dusting a light layer of Viva Magenta blush on the apples of the cheeks. For a bolder look, swirl the blush on the apples of the cheeks and blend it out towards the temples.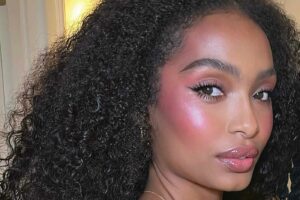 You can also try using Viva Magenta as a cream blush for a dewy and glowing finish. The cream blush is also a great option that can be worn on the lips to create a monochromatic look.
To achieve a more subtle look, pair it with a neutral eye shadow and a neutral lip color. No matter how you choose to use it, incorporating Viva Magenta into the blush routine is sure to add a fun and playful touch to your overall makeup look.
On the Lips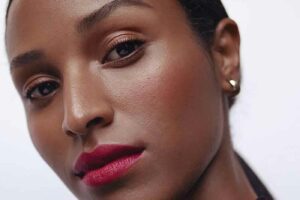 Drama is the name of the game when it comes to bold lip colours, and a bright magenta lip can be a show-stopping statement that immediately draws attention to the face. There are several ways to include this bold shade into the lip makeup.
For a bold and beautiful look, pair a highly pigmented lipstick in a matte or glossy finish with minimal eye makeup. Wear a sheer lip gloss over a viva magenta lip colour to achieve a flirty pout.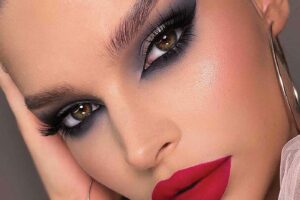 For a balanced look, pair this colour with neutral eye makeup and a light blush. You can even go for ombré lips with two tones of Viva Magenta to make the lips pop.
There are various ways to include this versatile and playful hue into your look, whether you prefer a bold and daring lip, a subtle pop of colour on the eyes, a fresh and natural flush on the cheeks, or a fun and flirty liner. So, go ahead and use these ideas to create stunning makeup looks for your clients.