StyleSpeak picks the latest Winter Nail Trends to bookmark this winter season 
2022 is wrapping up, and it's time to prep those nails for the cold winter season. StyleSpeak rounds up the latest winter nail trends that are glimmering, dimensional, and totally mesmerizing manicures, trending this season. From velvet nails to cosmic twirls and elegant greens, this winter is all about delicate embellishments and cosy colours to warm up to the cold weather.
Velvet Nails – For the Chic Look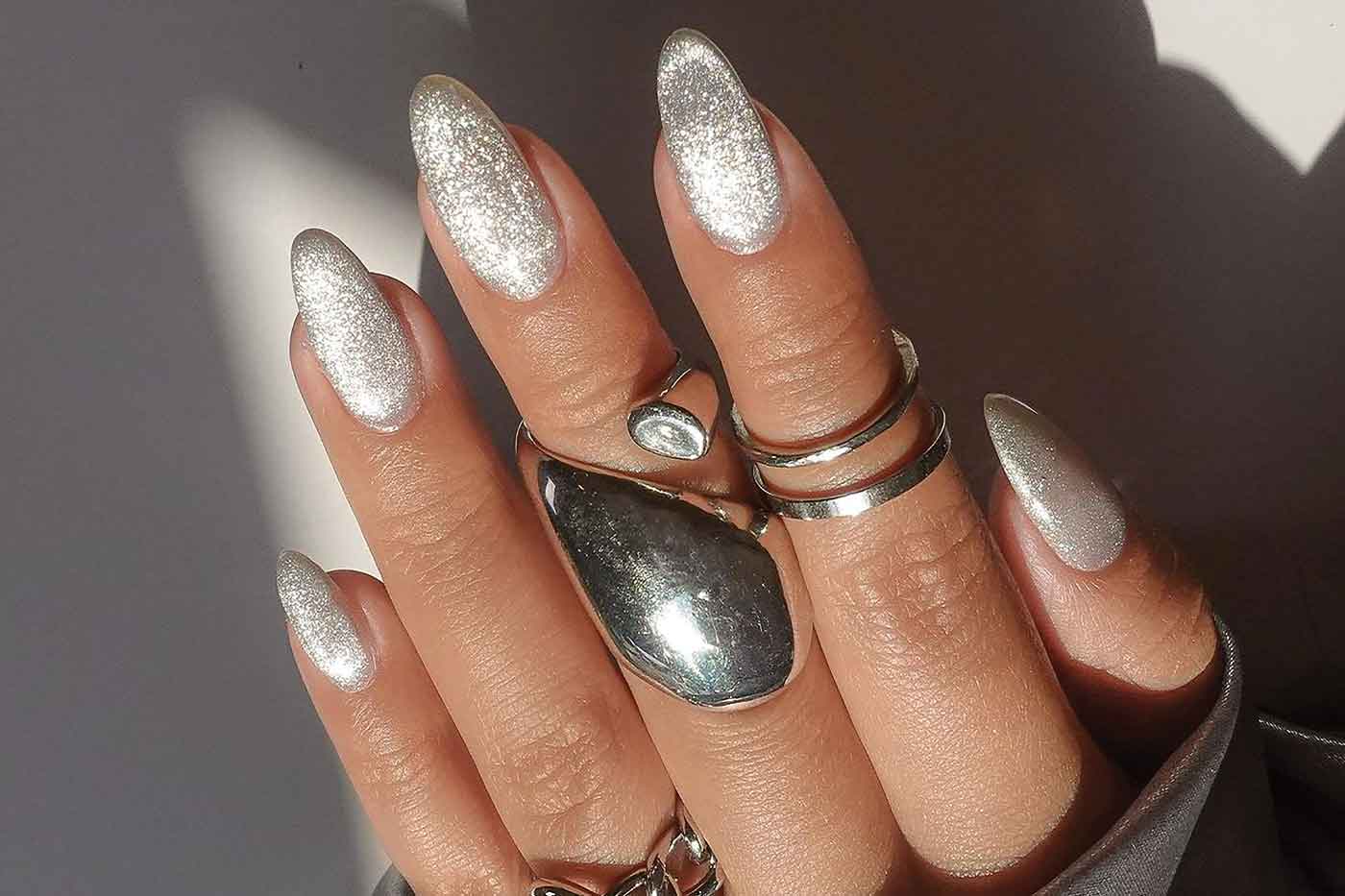 One of the most luxe-looking trends for winter, Velvet Nails offer a sumptuous texture that elevates any shade. From bright beiges to dark purples and everything that comes between, these nails give a sheen like none other.
Pick the base colour, like a sandy, and then hold a magnet to the gel that gives the sparkle to create a velvet finish to the nails. These nails look classy by themselves, but for those looking for a little more drama – just do some trendy nail art over them.
Winter White for the Minimalists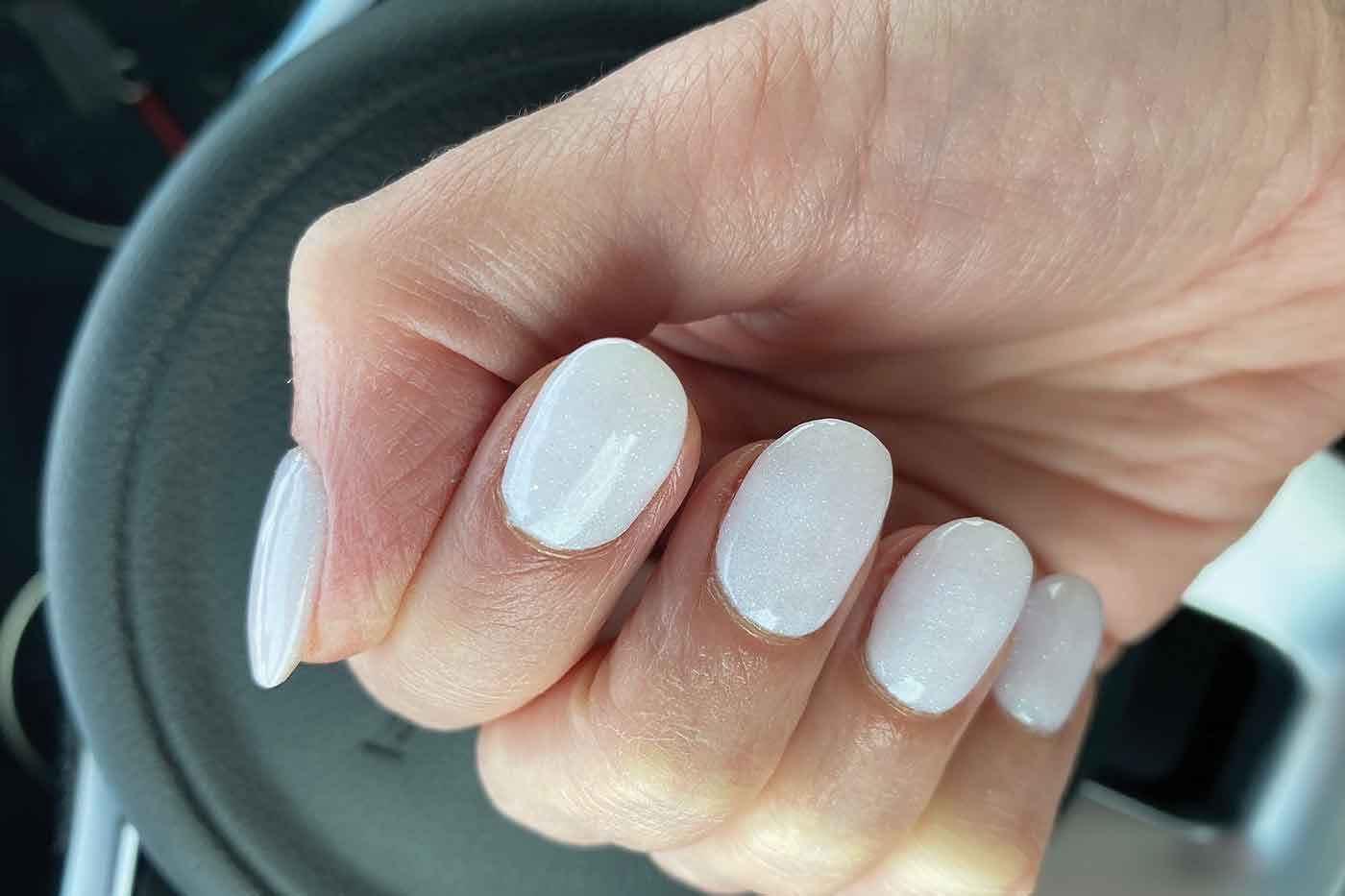 Nothing is more appealing than a winter white mani to ring in the cold season. This shade of white is softer, cooler than the blinding, bright whites worn in the summer. This stylish hue has a slight grey – blue undertone, giving a sense of subtlety and softness.
You can do a spin-off on the classic winter white with a chic holographic glitter topcoat. A moonlight manicure is another tweak to this classy nail-do, giving it a reflective pearlescent finesse. You can use a white pearlescent dip powder or gel to give it that look and feel. These nails go with any outfit and are perfect for any time of the day.
Cosmic Nails – for an ethereal feel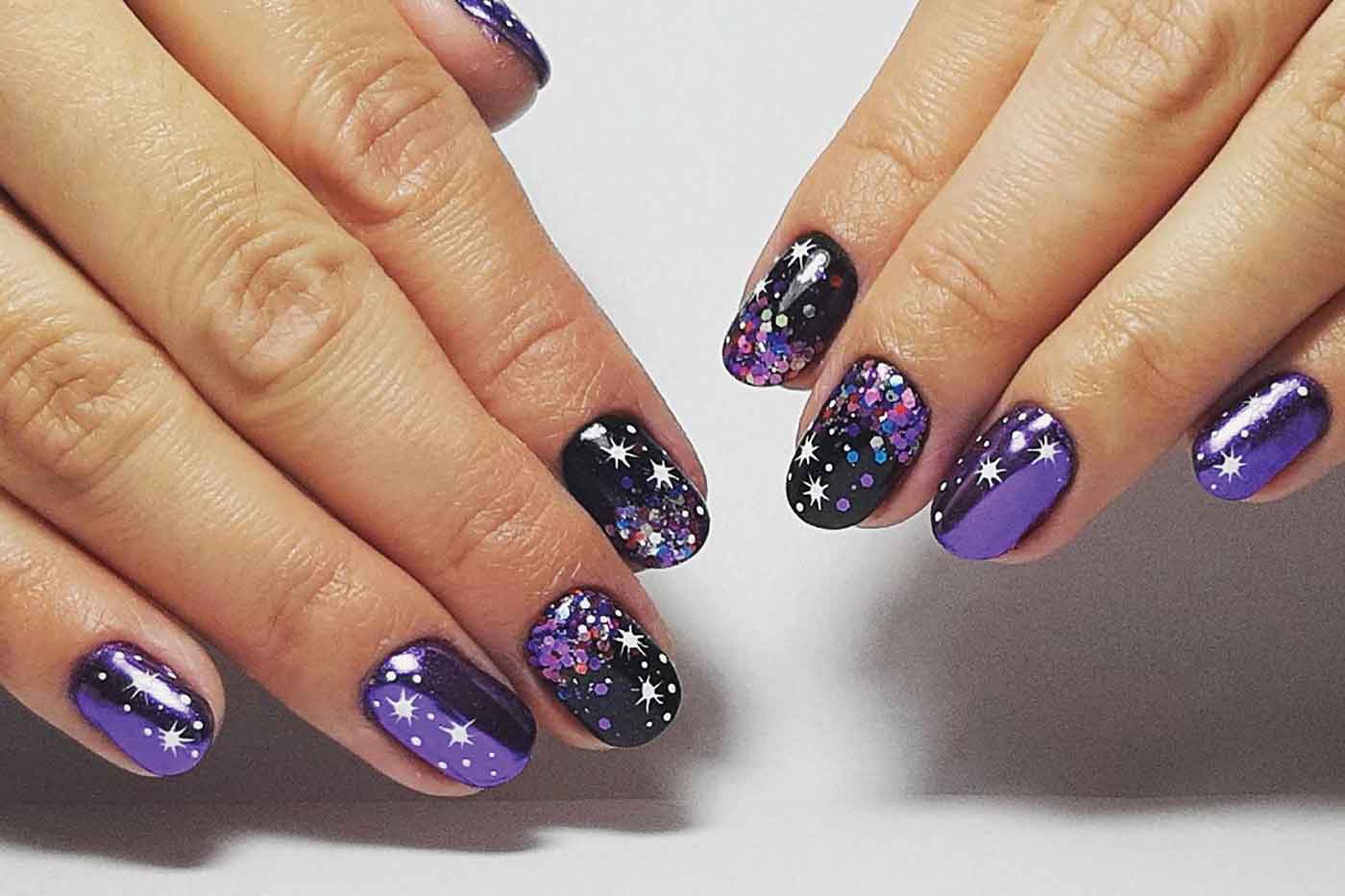 Cosmic manicures have been a popular nail trend in 2022, and they continue to be so as the year draws to a close. It is, essentially, a nail art creating a starry sky with galactic objects. You could choose a neutral base tone and circle the edges with black polish to give it a caricature-like pop.
For those wanting a hint of sparkle on the nails, try out the adding a sparkling top in vibrant blues and purples. You can add galaxy holographic flakes to add some drama to the nails.
Trendsetters can use a matte surface combined with a galaxy manicure to give it an edge. Add a matte nail foil to make this manicure look different and attractive.
Glazed Donut – Chic and Sleek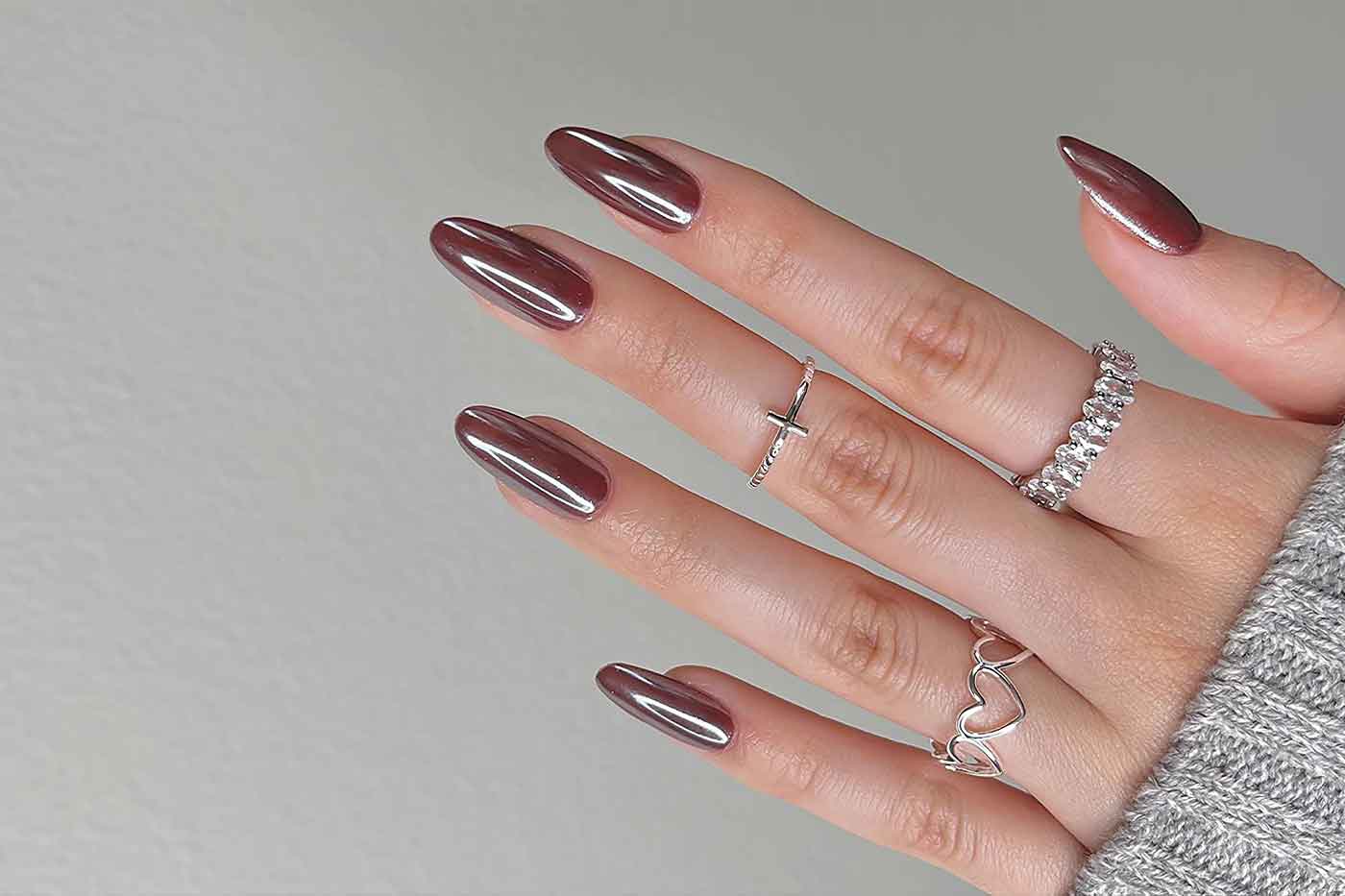 Hailey Bieber made this manicure popular earlier in 2022, and it continues to be a favourite with nail experts. Mimicking the sweet delight they are named after, the smooth, slick layer that coats a donut, the Glazed Donut mani has a sheer coat of a gel colour topped with a shiny top coat.
Hailey was spotted wearing a pale, neutral base coat with a glazed top coat giving it a milky touch, but for the winters, you can try out deeper browns, wines, and nudes as the base colour with a shiny top coat. For those looking for a softer look, iridescent polishes work well too, giving a sheen without the glitter.
Earthy Greens for the Festive Feel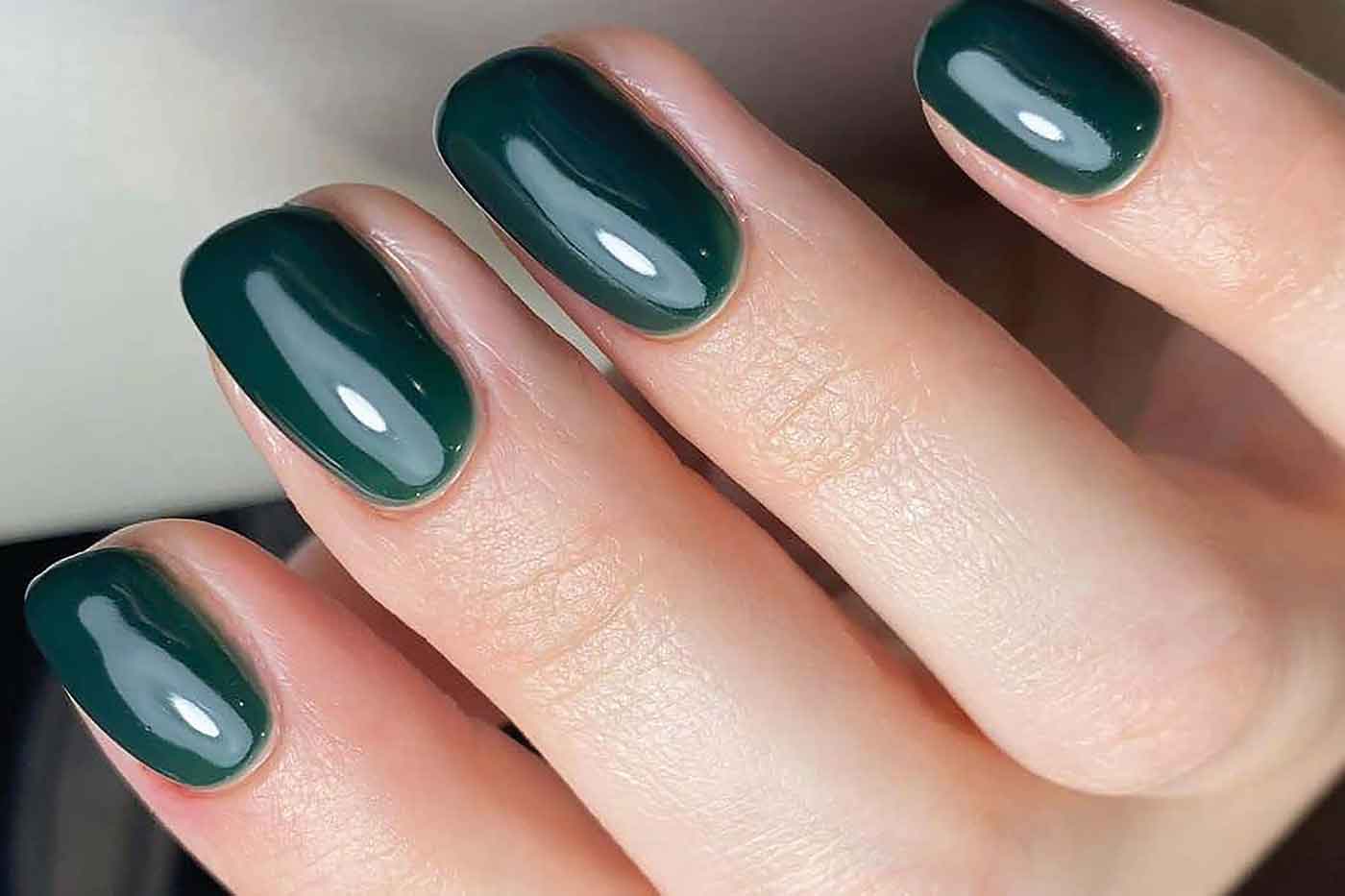 The deep, dark jewel tones of green are much in vogue this winter. Emerald green is a classy shade that immediately elevates any ensemble and looks great on any nail length and shape. It is an excellent alternative for those looking to make a statement but don't want to go overboard with the reds and burgundies.
To add some glitz and glamour to the warm green hue, you can add some gold accents or swirly nail art. For a more subtle feel, go in for gradient nails, a tweak on the French tips and apply different green nail shades from the darkest to the lightest.
Mismatched Nails for a Quirky Edge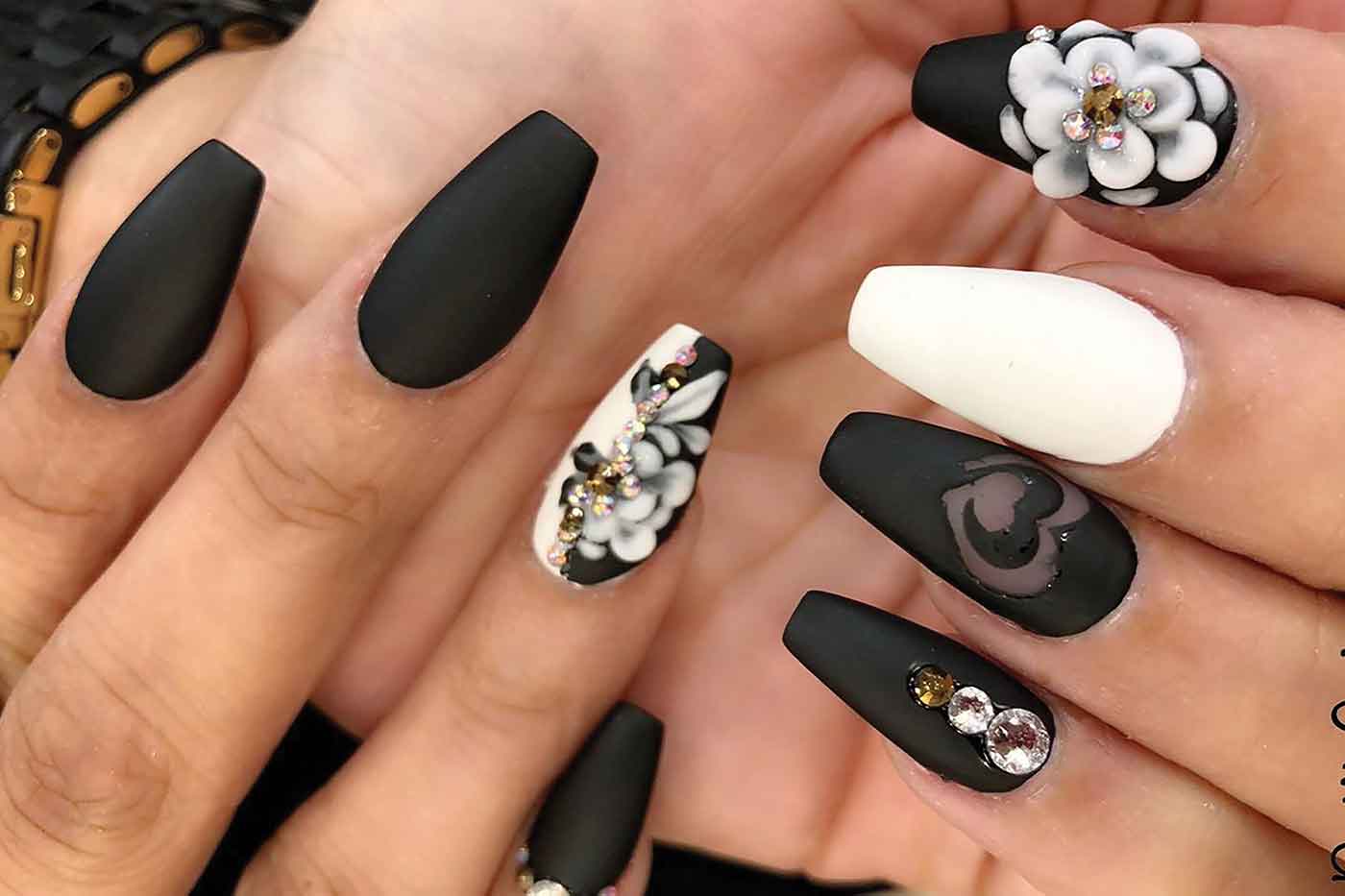 For those with a quirky sense of style, mismatched nails are the best options. Either have opposing colour gradients on each hand or go in for different colour on each hand with one finger with the same design on both hands. It might sound odd, but it sure does give an edge. Black and white colours look the best in this kind of manicure.
Bookmark these latest winter nail trends to bring in the festive cheer to this winter season. The ethereal palette is sure to make heads turn!
Also Read: