20+ Studios 100+ Nail Technicians 9 States
Services: Nails Extensions, Nail Arts, Overlays, Pedicures, Manicures, Eyelash Extensions.
Born in 2014 with a mission to pamper our clients with a vast menu for nails, pedicures and manicures in our luxurious pastel studios. Glad to have celebrities, A-lister actors, politicians, sportsters and elites as our regular clients. The location plays a major role, hence our studios are located at posh areas of respective cities. A plush 850 sq. feet studio at Mumbai, Worli says it all. Keeping up with the trends, one can pick all the trending nail arts at Fingertips. For pedicures and manicures,
comfortable large chairs and the soft tapestry pampers our clients even more. An on-floor manager at every studio is the re to assist clients with smooth delivery of services.
More than a nail studio!
Experience – Hangout place for ladies, cozy place for 'me-time'.
Celebrations and Gifting- Birthday Pamper Parties, Bridal Shower, Mother's Day, Farewell Pamper Party.
Ambience and hospitality – luxurious and comforting interiors. Parking space, natural beauty, drool-worthy products.
Hygiene- Disposable kits, sanitiser before every service, autoclaving metal tools.
International products- all the services are done using international and latest products.
Expert Technicians- A pool of 100+ technicians across India.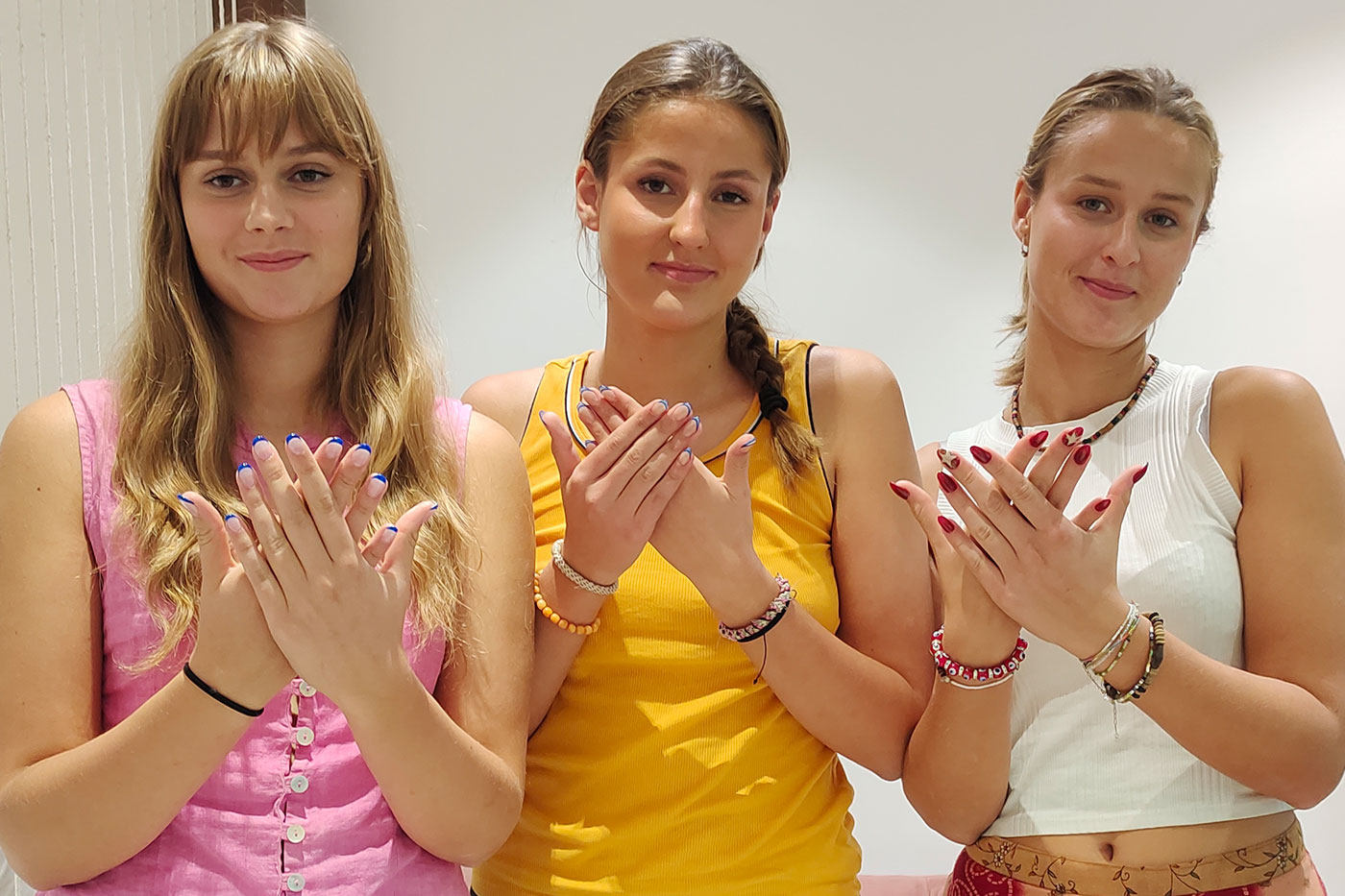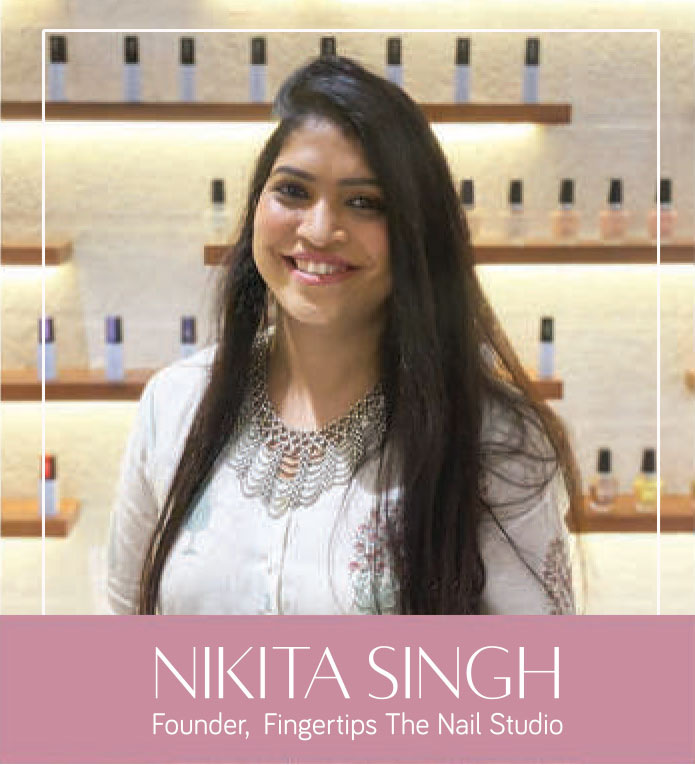 The Founder
Nikita is a visionary, research-oriented and diligent persona who planned to fill the huge gap of a nail studio with Fingertips in Central India in 2014. She was committed to making Fingertips a brand with her well-crafted approach, along with a dedicated team. Glowing with an unwavering focus and determined demeanour, she always strives for perfection when it comes to her brainchild, Fingertips.
Expansion
Started from a 750 sq. feet space in a bungalow, Nikita was on a middle ground about the survival
of her concept since the majority of people did not have awareness of nail services. Gradually, through education, word of mouth, tactful branding, news began to spread and clients accepted her concept in a tier-two city. She introduced franchising in 2019. Fingertips survived lockdown! She implemented the best strategies for continuous flow of opening new franchise outlets. Overcoming various challenges of the growing nails industry in India with all the all the grace, Fingertips is blooming with new franchise outlets.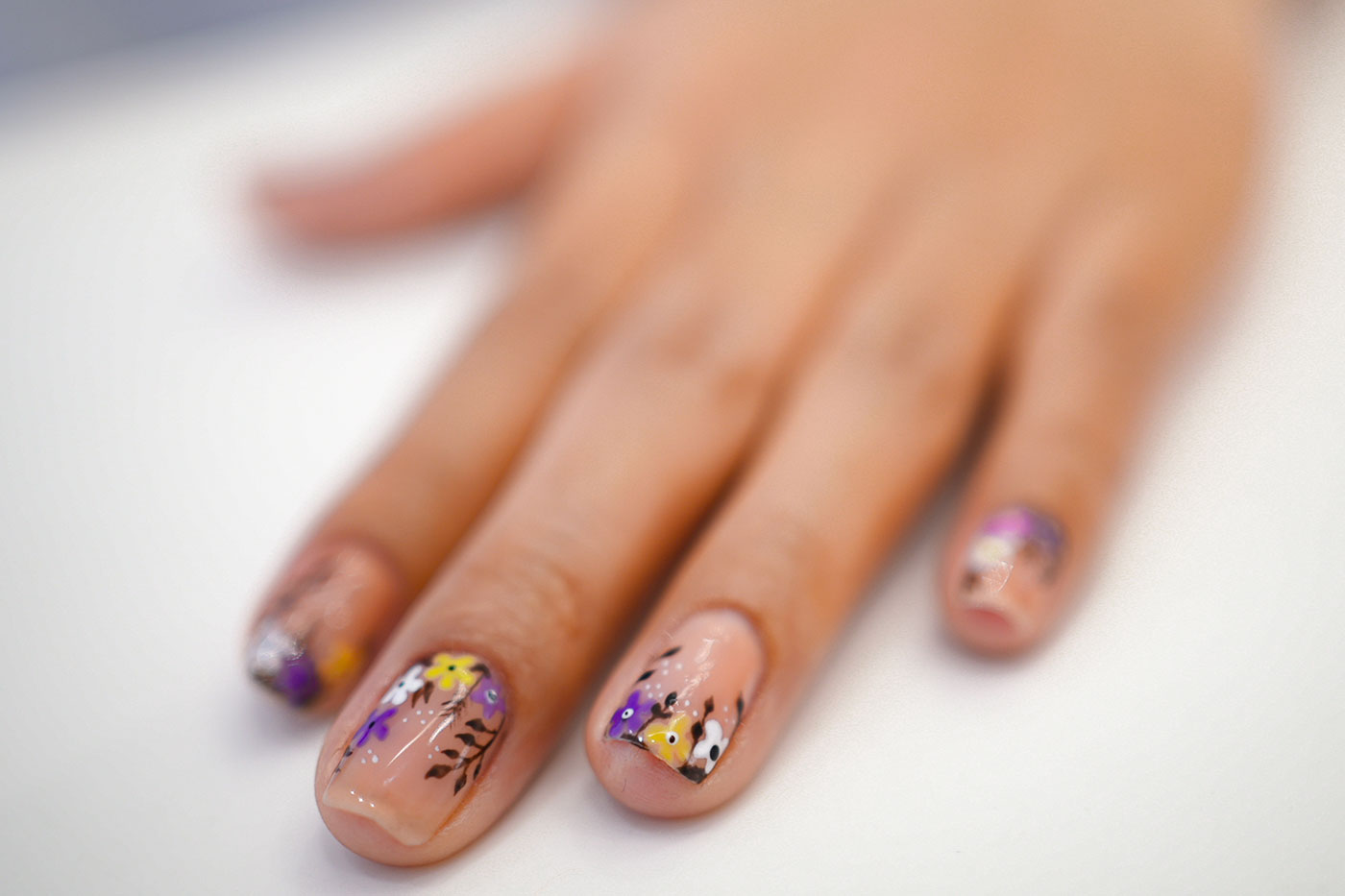 Successful Franchise Model
We are enthusiastically looking for dedicated franchise partners for expansion. With a firm base in nine states of India, we are looking to enter Gujrat and Rajasthan. Ensuring continuous brand support from the first interaction, we have a robust infrastructure in place.
Technicians Recruitment and Staffing
Site Selection
Replicating Signature Studio Design
Sourcing
Equipments Tools and Furniture
Studio Launch
Preparations
Technical Support For Services
Branding and Marketing for particular studio
Discount on Products
Regular Support Post Launch
Our Presence:
MUMBAI (WORLI) • CHENNAI (ALWARPET, BESANT NAGAR, KILPAUK, E.C.R, T. NAGAR) • HYDERABAD (BANJARA HILLS) • BENGALURU (INDIRANAGAR, JAYA NAGAR) • INDORE(VIJAYNAGAR AND SAKET) AURANGABAD (ABOVE P.C. JEWELLERS) • KOCHI (PANAMPILLY NAGAR) • BHOPAL (10 NO. MARKET) COIMBATORE (RACE COURSE ROAD) BILASPUR • THRISSUR • TIRUPPUR