Makeup has a rich and ancient history, dating back to 3000 BC. Throughout the ages, makeup has symbolized the hidden boldness and creativity within women. It has evolved from transformative and bold looks to subtler and diverse styles, each with its unique charm.
Nonetheless, the current trend is all about less is more – "minimalism", where the approach focuses on enhancing natural beauty with understated elegance.
StyleSpeak is excited to present a stunning selection of contemporary makeup trends that strike a balance between minimalism and boldness. Whether you're drawn to a subtle, refined look or a daring and expressive style, there's a trend for everyone to explore and embrace.
Glam & glitz jewel tones:
Start with black and get that chrome look on. Use a rich black liner to create those classic strokes to enhance the eyes. Any vibrant chromatic eyeshadows are just enough to glam up the looks this festive season. Greens and rose golds are quite in trend these days.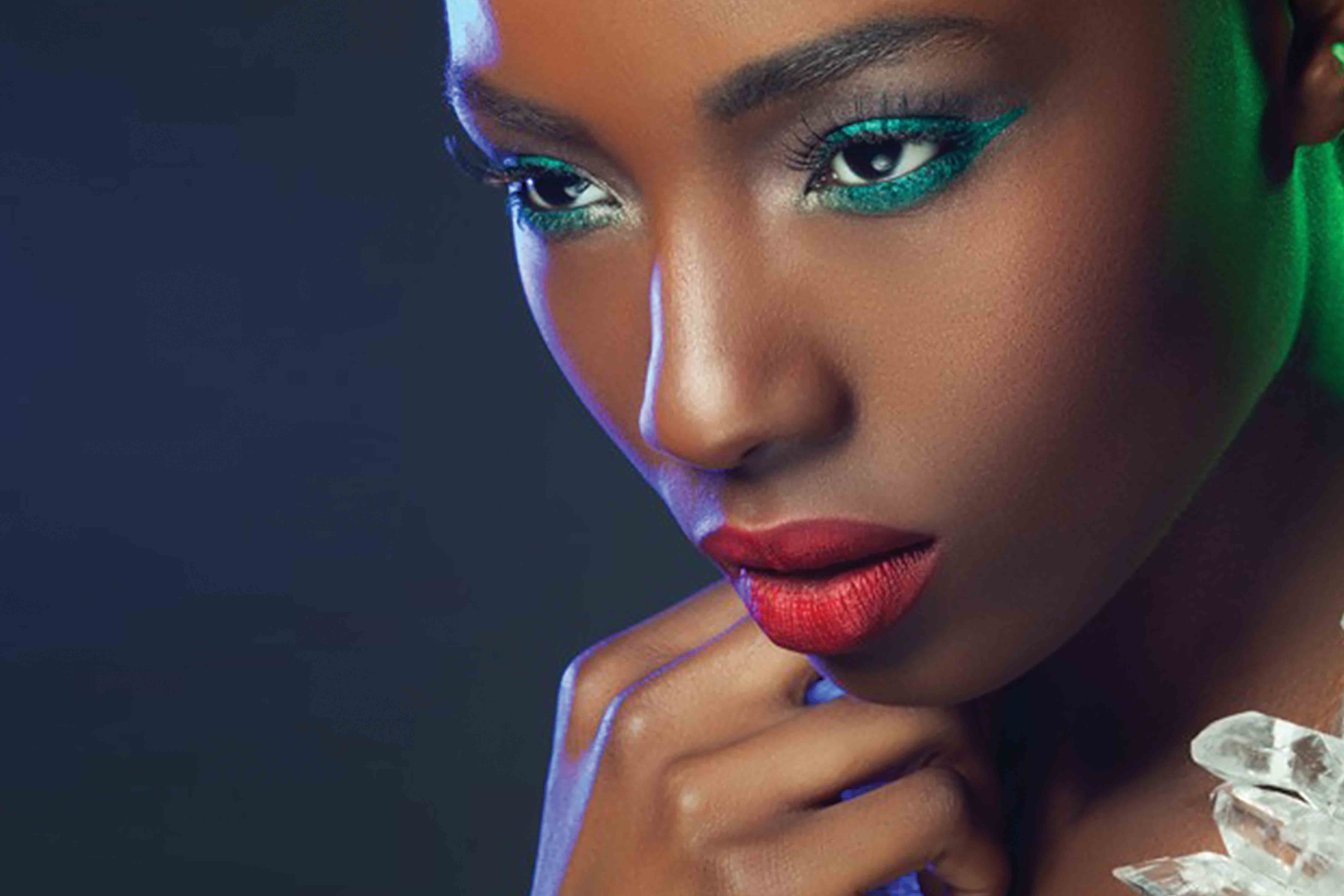 Grey smoke:
For a formal New Year's Eve dinner or party, you can enhance your eye makeup looks with a sultry and alluring Smokey eyes look. Start by defining the eyes using an eyeliner and then blend it out with a rich shade of brown or black. To add an extra touch of glamour, incorporate a hint of sparkle into the eye makeup.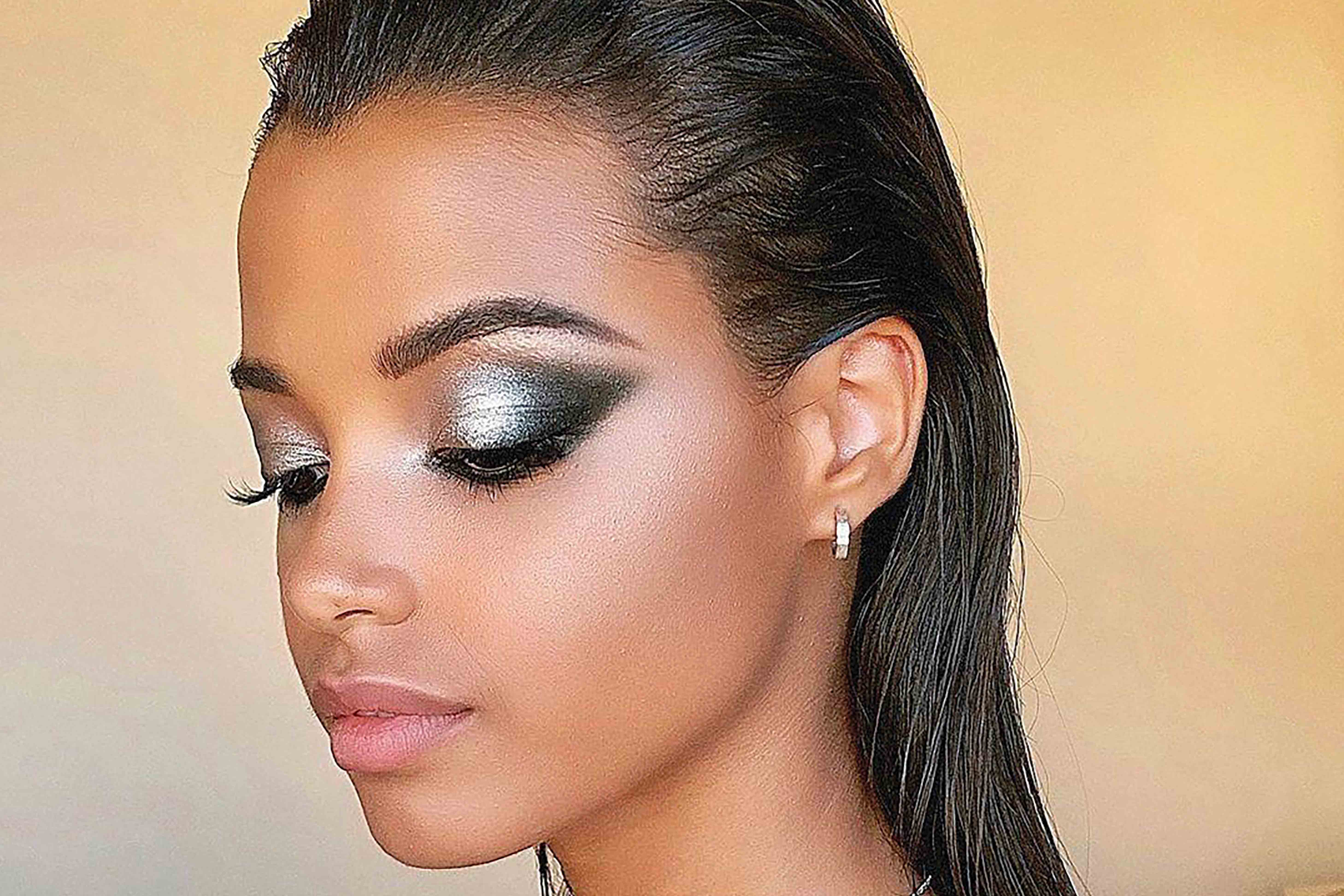 For a disco-inspired look, go all out and choose an ultra-glamorous smokey eye style. Extend the smokey effect all the way to the brow bone to achieve maximum drama. To achieve this with precision and finesse, consider using a high-quality brush set like the Sephora Essential Eye Brush Set or the Sigma Beauty Basic Eye Brush Set. These sets will assist you in blending your eyeshadow flawlessly and achieving that striking disco look.
Retro cut crease eyes:
Indeed, the retro cut-crease eye makeup style has a rich history that predates the current era of beauty YouTubers. Iconic figures like Diahann Carroll and Twiggy were embracing the cut-crease look long before the rise of modern makeup vloggers. This classic technique has stood the test of time and continues to be a timeless and stylish choice for eye makeup.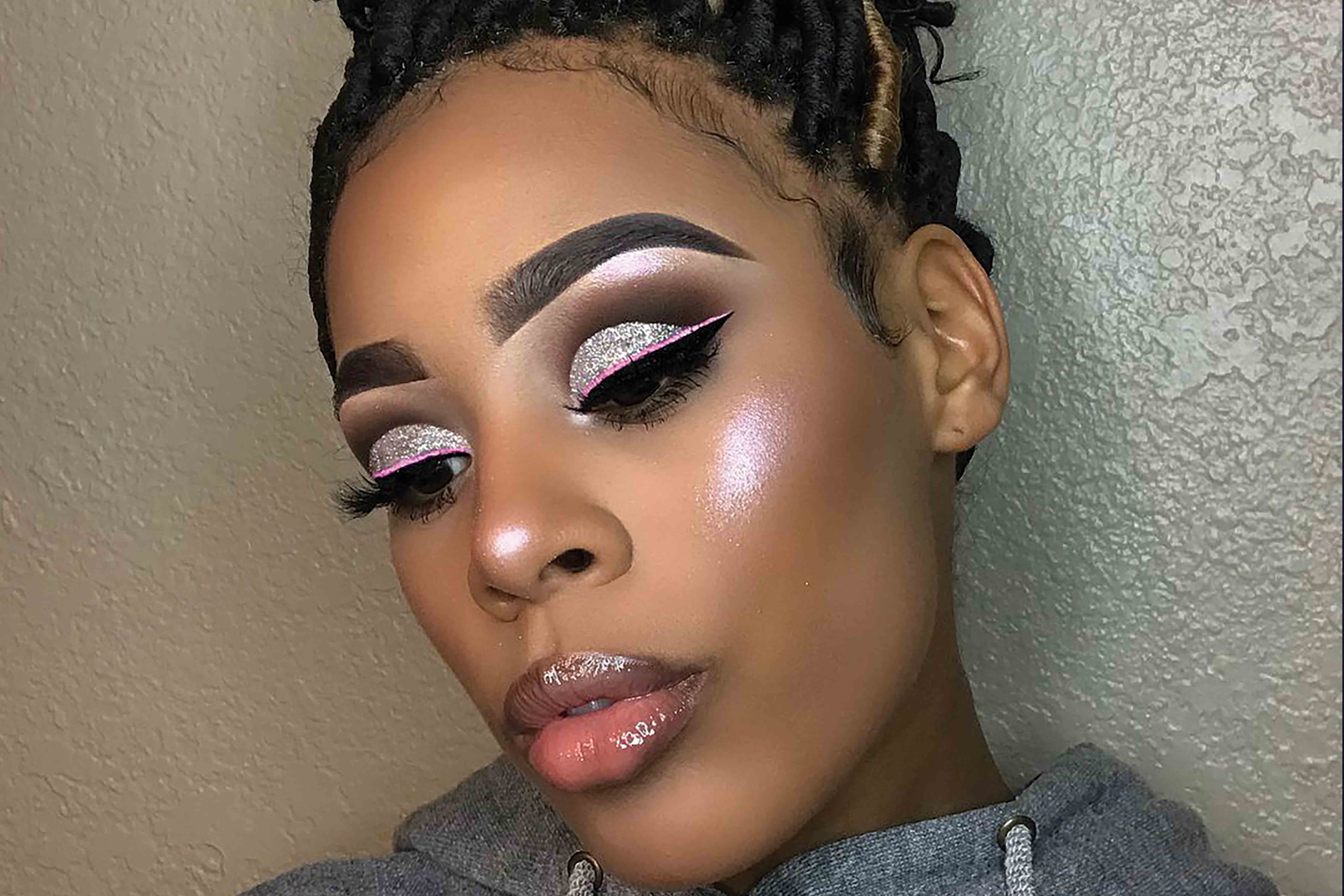 Glue wine glitter lips:
This sultry and glossy lip style captures the warmth and spice of a cozy evening by the fireplace, but with a touch of added glam. Start by applying a dark cherry red lip lacquer across the lips. To complete this look, use a shimmer palette and apply a few coats of mascara for an effortless smokey eye effect.
For this particular style, the focus is on achieving glittery lips, so begin by applying the foundation and concealer as you normally would. Skip eyeshadow altogether. Instead, contour the eyelids using a shade slightly darker than your skin tone and blend it into the crease. Then, apply two coats of wine-red lip shade and top it off with a layer of red glitter for a truly dazzling lip look.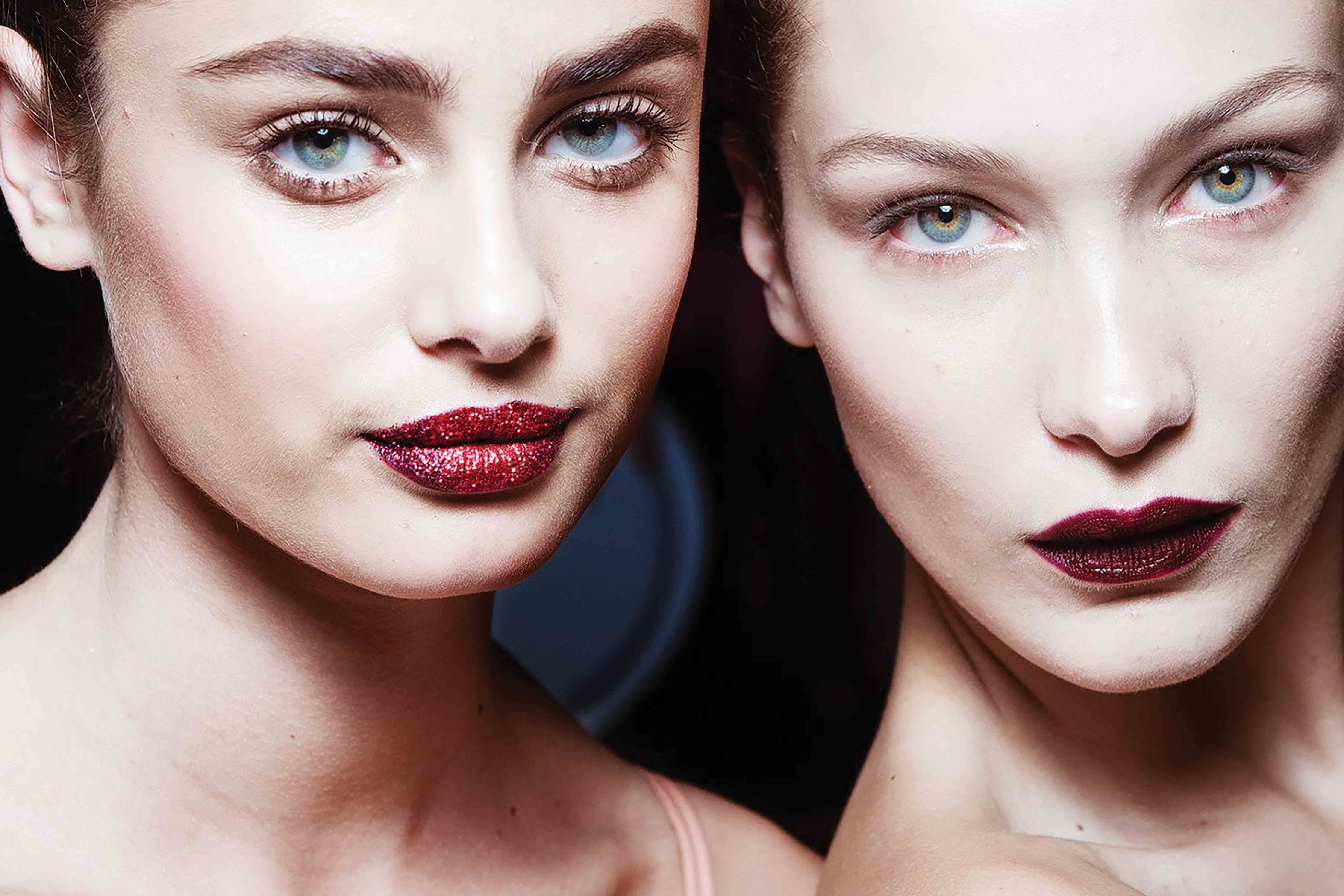 Berry Eyes and Ruby Lips:
Creating a red and gold smokey smudge for the holidays may not be groundbreaking, but it's a classic and festive choice that can still feel fresh and exciting. Here's how to achieve this Bold Makeup look:
Red smokey smudge: Use a favorite red eyeshadow or an eyeliner pencil in a rich red shade. Apply it along the lower lash lines. Then, use an eyeshadow brush to smudge and blend it out slightly, creating a smokey effect.
Golden wash: Apply a wash of gold eyeshadow across the eyelids for a touch of holiday sparkle.
Minimal makeup: Keep the rest of the makeup minimal to allow the eyes to be the focal point of the look.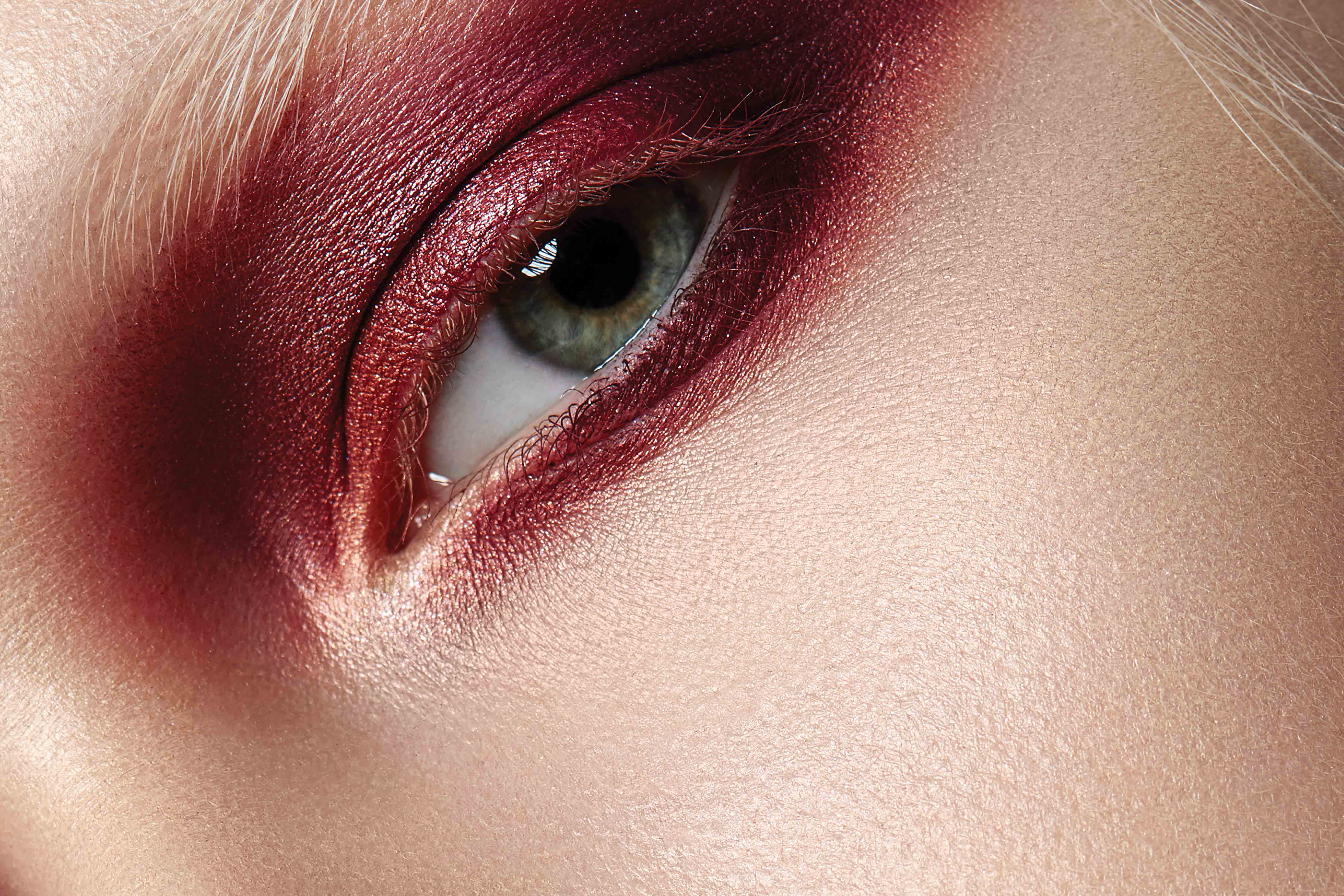 For a coordinated and festive touch:
Cherry red lip: Pair the eye makeup with a cherry red lip colour, like Sunnies Face Fluffmatte in Hot Sauce.
Soft pink lids: To add some extra holiday sparkle, apply soft pink eyeshadow on the lids.
Face gems: Scatter face gems on the inner corners of the eyes for a dazzling effect.
Lastly, if you want to stay on-trend, try this one…
Vinyl-effect lips:
Embrace the 2023 beauty trend by opting for vinyl-effect lips. Look for a lip product that provides an ultra-glossy, latex-like finish to instantly glam up the entire look, even if the rest of the makeup remains classic and minimal.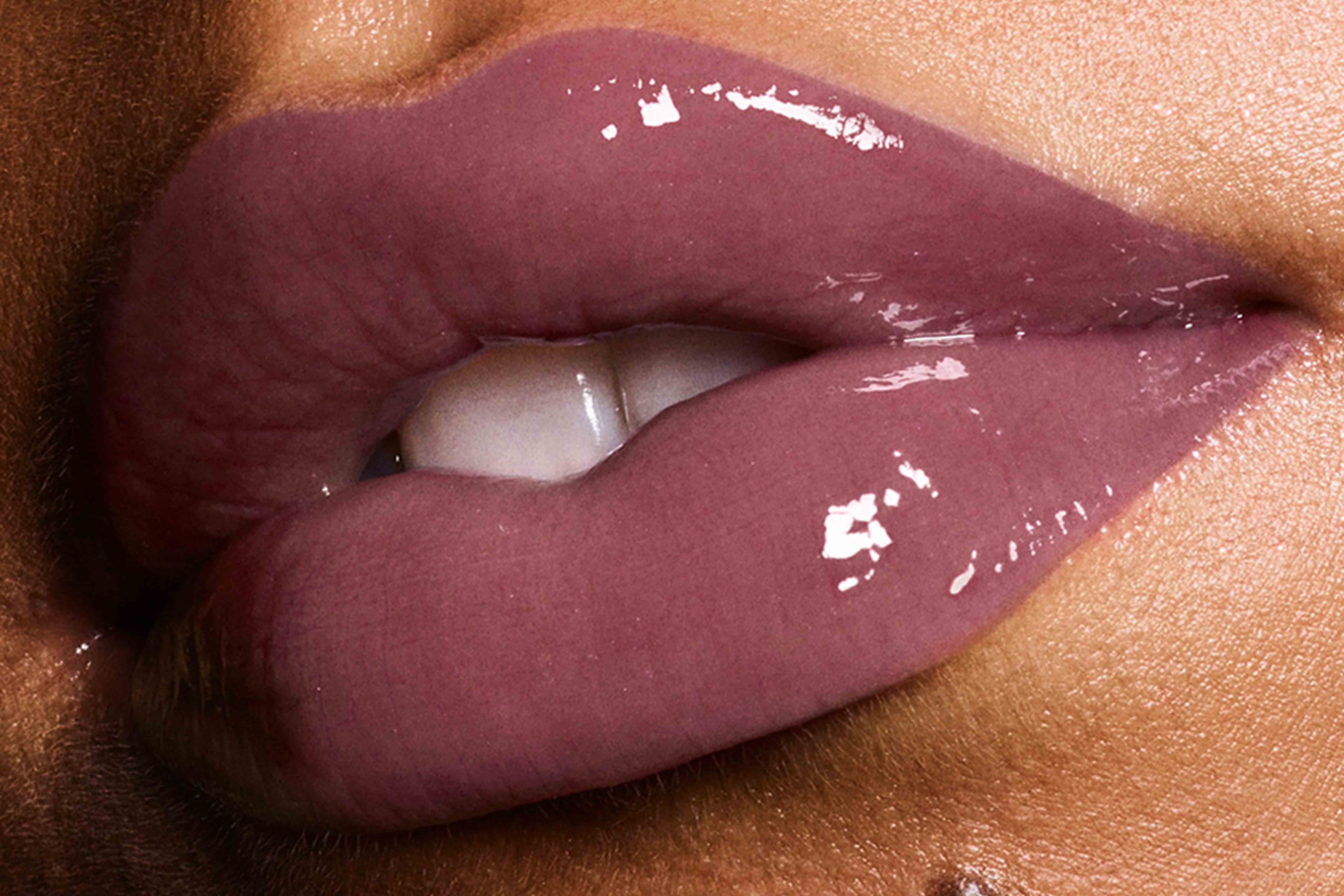 Adding a touch of spunk to the makeup can make all the difference. A little blush and glitter can instantly elevate your look. So, get creative and update your makeup with sparkling eyes and simply pout that red lip right!