A Dive into the making of Lakmé Salon's "Quintessential" Bridal Collection.
When StyleSpeak was called to attend Lakmé Salon's "Quintessential" Bridal Collection shoot, we were in for a treat! I and my colleague Riya walked into the bustling Lakme Salon in Bandra where the models were getting dolled up for the cameras in resplendent Varun Bahl lehengas. We could see the cameramen and technicians adjusting lights, and getting ready for the shoot. While some of the models were already posing in regal avatars, other models enjoyed the peppy music as the makeup and hair team transformed them into the royal queens they represented. As the artists worked on the looks, we could only envision how beautiful the result would be.
Capturing glimpses of the shoot on our own cameras, we caught up with Anupma Katyal, National Creative Director – Makeup, Lakmé Salon and Pooja Singh, National Creative Director – Hair, Lakmé Salon to bring you all the details of the crafting of the 10 royal bride looks.
What is your concept for the Lakmé Salon Bride in 2022? Please elaborate on crafting of these looks?
Anupma Katyal: We do a lot of research when we talk about Lakme Salon bridal campaign because everybody looks forward to it especially brides of India. We cater to brides in around 450 salons in India…. we are there literally from Kashmir to Kanyakumari!
Our heritage is so rich, so we have chosen 10 queens from India including Rani Padmavati, Rani Laxmibai, Sita Devi of Kapurthala, who was very stylish, Gayatri Devi, Indira Devi etc. We decided to look them up and what they would represent. We used a lot of elements and colours including blue, purple, and green, pink. We have also done complete black smokey-eyes. We have tried to weave it into what women of today would like (to be)- beautiful and confident.
Pooja Singh: If you look at our history, our queens had a strong position in the dynasties. They were beautiful, elegant as well as had style, strength and uniqueness. We decided to take inspiration from this thought. Today's woman too wants to go out and celebrate her personality. Each bride today has something distinct as our queens.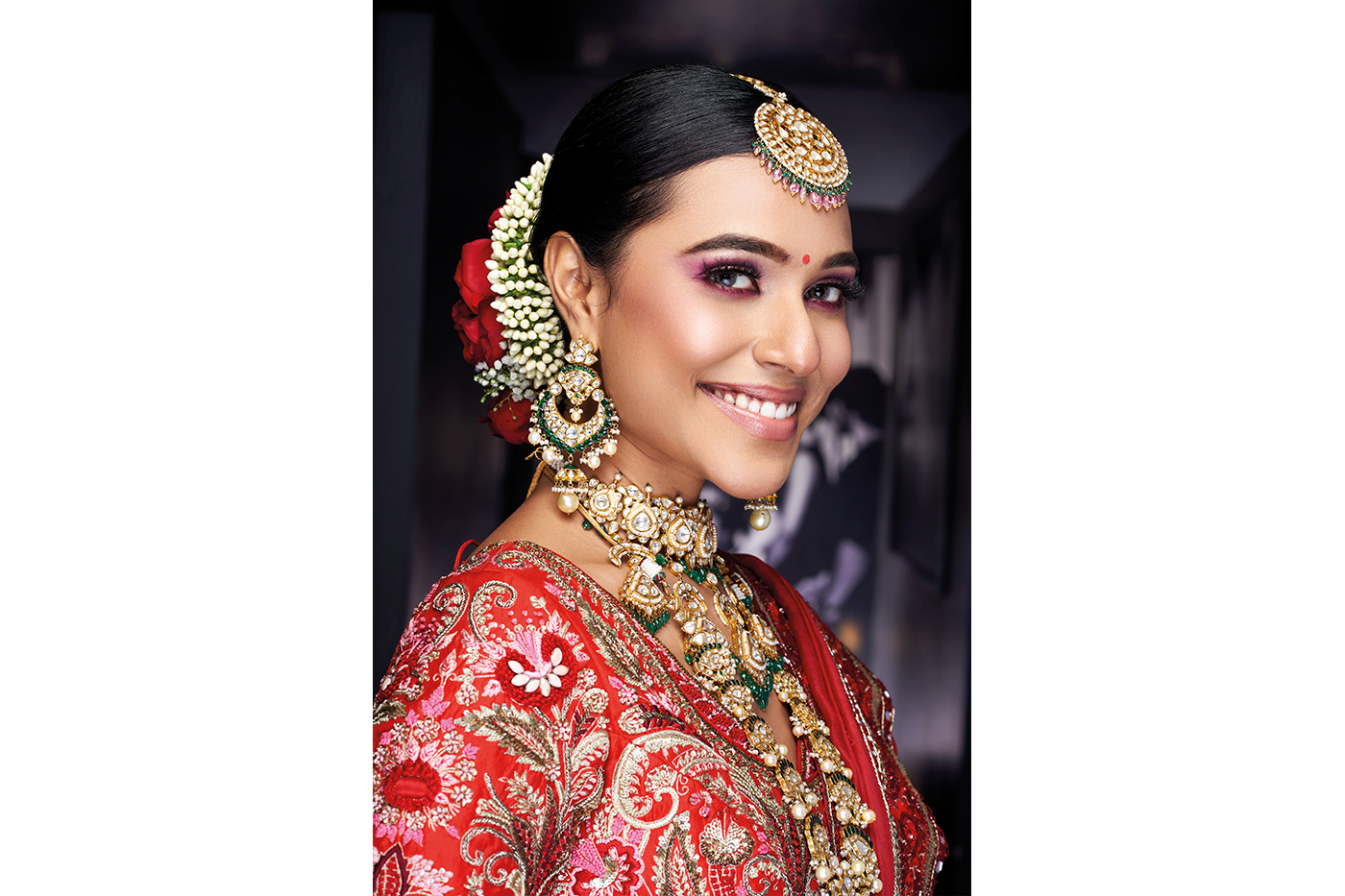 How did you blend makeup and hair to get that perfect bridal look?
AK: Puja and I make a great team, and we decided the makeup looks and what hair-does will complement them. We sat for hours exchanging our ideas to conceptualise each look for both hair and makeup.
PS: Rani Padmavati was a main bride's look. Her makeup has bright colours on her skin, her hair is done very elaborately, and she's got a lot of jewellery. Other bridal-looks could be for other functions like cocktail parties etc. That's how we tried to blend in.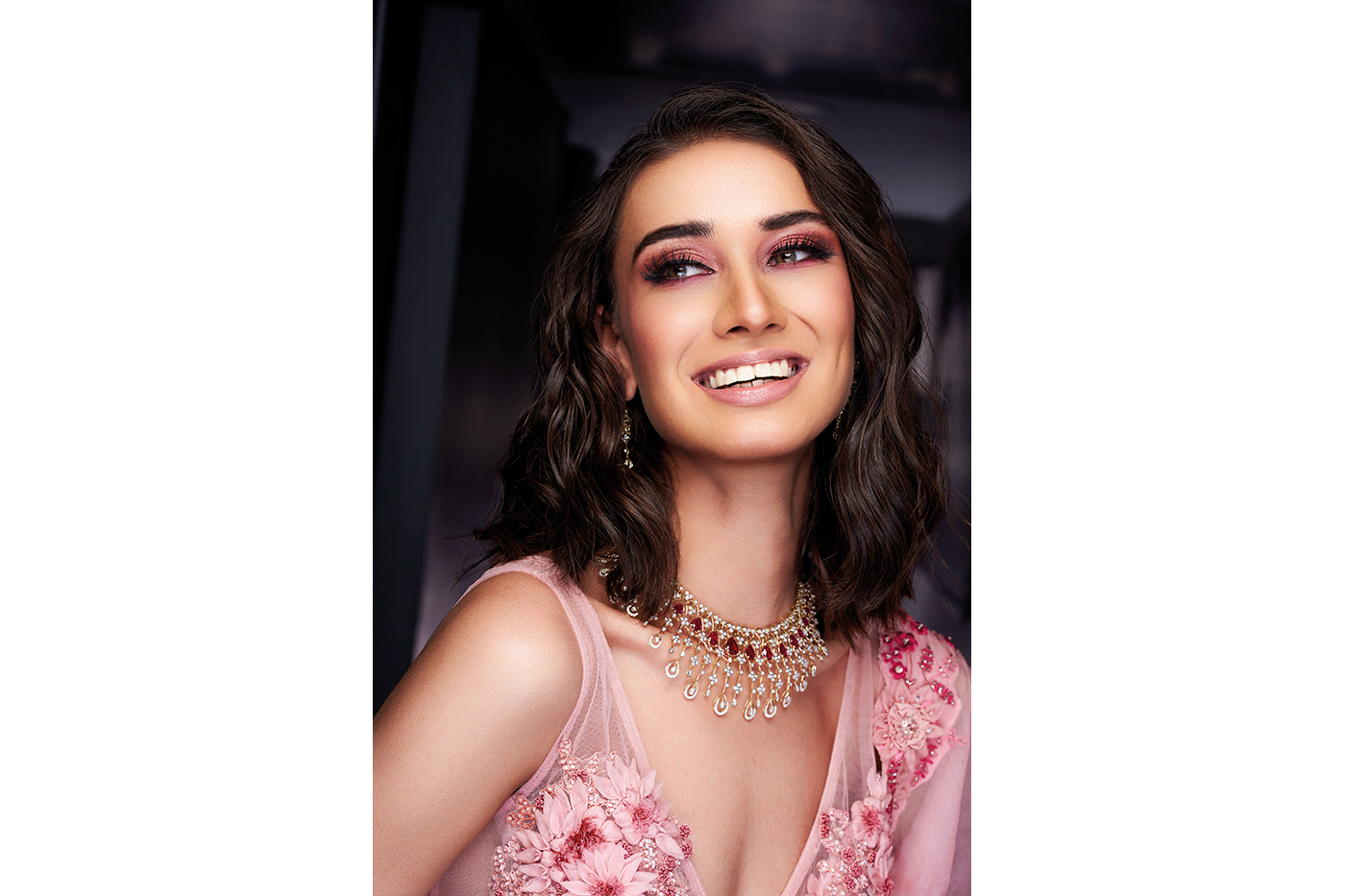 You are collaborating with Varun Bahl for this. Was he a part of the concept ideation?
AK: We are glad to associate with Varun Bahl and he has complemented looks beautifully with his garments. Some of them are very traditional, some are extremely modern. Any bride, whether from Amritsar, Chennai or anywhere in India should be able to identify with one of the looks. Makeup is very individualistic and we have given a whole range of looks so that every bride knows what to wear and how her final look will be.
PS: It was a complete partnership. We explained what we had to do. They had beautiful lehengas and collections with them. He was equally interested to collaborate and create looks that were more royal and elegant.
Were you also inspired by any global trends for this bridal shoot?
AK: Whatever we do in India or have researched from the queens, those are the trends that are actually happening now. We used reverse wing liner, very dark kohl, glitter, soft skin …all of which are the global trends.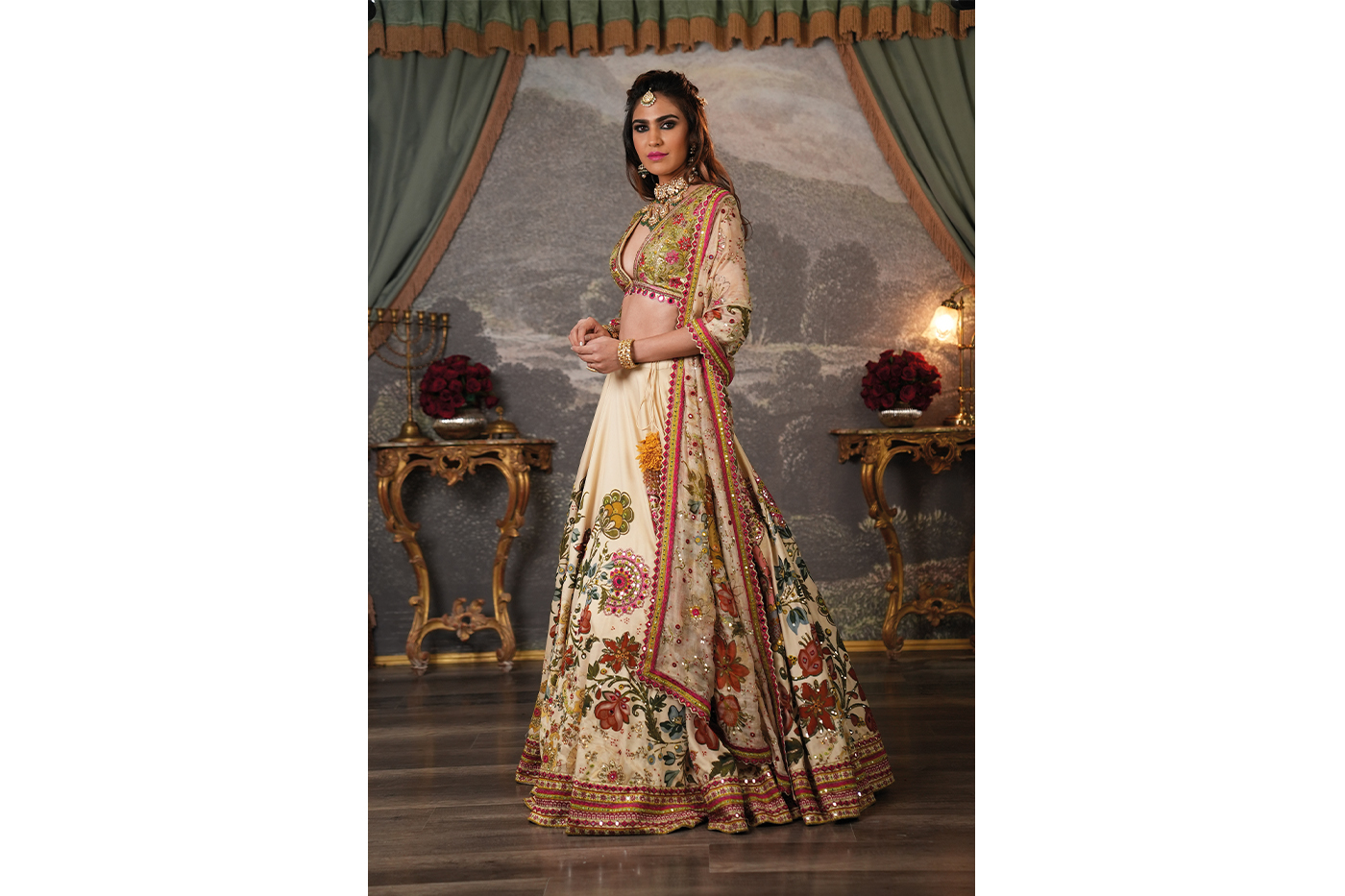 PS: The trend that is going to stay is textured bun and we have created a look with it. We have lots of curls and waves and we dressed in a natural shape. The Rani Padmavati look is also trending where waves are kept loose, denoting 'freedom,' which is in trend.
The breath-taking pictures here are indeed a testimony of a wonderful marriage of makeup, hair and attire. The "Quintessential" Bridal Collection is sure to be an inspiration for this wedding season.
HMU: Backstage Heroes at @lakmesalon and @lakmeacademy_aptech
Outfit: @varunbahlcouture
All Potlis / Clutches / Bags: @beaumondeaccessories
Jewellery: @razwada.jewels, @parekh_ornaments