Latest gadgets listed from top brands that professionals can't afford to miss!
The world before revolutionary beauty gadgets and air brushes doesn't even make sense now post their celebrated existence. Beauty tools and gadgets are designed to provide leisure convenience and who isn't about that life? Hassle-free yet skilled beauty outputs achieved through intriguing make-up gadgets is quite considered 2019's staple!

StyleSpeak curates a list of latest gadgets that not only sound exotic and are of functional brilliance, but also genius innovations from popular make-up brands. These are the top nu-gen gadget picks that have been ruling the market lately, affirmed from the revered brands that they own themselves.
Skin Diagnosis Machine:
Skin Diagnosis Machine is a concept developed by Skendor for a very advanced in–depth skin analysis! In order to attend problem areas and treat them in specific, one needs to be accurately aware of those in the first place.
Salient features:
1. Analysis carried by a thorough professional using a diagnosis kit.
2. Consists of most uniquely detailed diagnosis kit in market.
3. Incorporates 7 essential parameters in one single lens.
4. Well analyzed parameters include skin type, hydration level, pore size, wrinkle condition, pigmentation, acne and thickness of the skin.
5. Scientifically accurate and mandatory to provide further customized skin care solutions and recommend effective
treatments.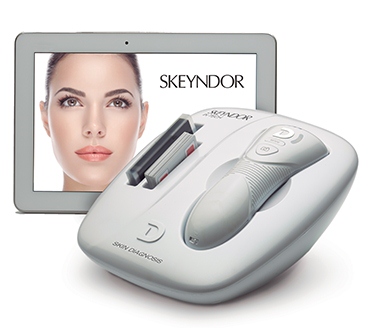 Airbrush Compressor Beetle:
An ideal unit for an airbrush enthusiast and all on the go MUA's! With an impressive simple and sleek appearance, the Airbrush Compressor Beetle from Make–up Studio is compact and light yet powerful for its size.
Salient features:
1. Zero maintenance, oil–less diaphragm air compressor
2. Preset maximum pressure: 30 PSI with a smart stop
3. Weighs just 600 grams and is user friendly
4. Detachable airbrush holder, power cord & plug
5. Universal power adaptor
6. Adjustable pressure with 4M PU curly hose
TEMPTU Air:
TEMPTU brings its award-winning airbrush make-up device TEMPTU Air which is world's first cordless airbrush make–up compressor with a rechargeable battery. It lasts for at least 20 make–ups in one charge! It is engineered with a gold standard to mimic flawless skin for instant and effortless complexion, simplifying the entire process.
Salient features:
1. Can be conveniently charged with an USB charger
2. Weighs only 350 grams, making it easily portable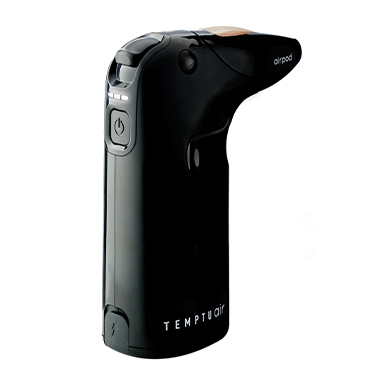 3. Consists of portable cordless airbrush
make-up compressor, ideal for spontaneous use
4. Delivers unparalleled flawless finish and superior coverage in lightweight formulas
5. Patented airbrush technology transforms make–up into a micro–fine mist, making it appear natural
6. Make–up floats on skin, creating weightless layers from even, uniform coverage
7. Combats sweat and the cliché necessity to reapply along the traces again
8. Long–wear formula that works for all skin types
Farmagan – Meso Infusion DCS:
Meso Infusion DCS from Skeyndor is the latest generation of Virtual Mesotherapy equipment. It's referred as virtual or needless mesotherapy. It activates collagen synthesis, improves skin's vitality, firms and tones tissues and causes skin rehydration.
Salient features:
1. Designed to provide aesthetic therapeutic treatments
using cosmetics
2. Uses activating currents, hydro-electrophoresis,
electroporation and cryotherapy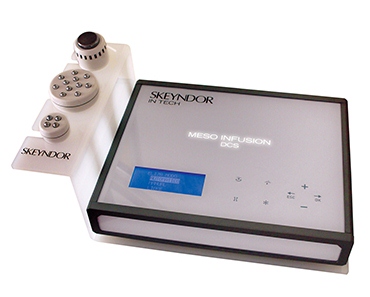 Airbrush Ultra:
An accessory with an engrossing finish! Airbrush Ultra from Make-up Studio aims to be an 'ultra fine detail specialist', which offers a professional unparalleled precision and control in their craft.
Salient features:
1. Draws finest details and thinnest lines
2. Features pre–set colour flow control and removable fluid cup
3. Can be used in both, dual action and single action mode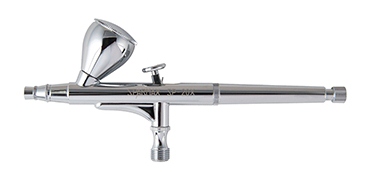 New Mini Air Compressor: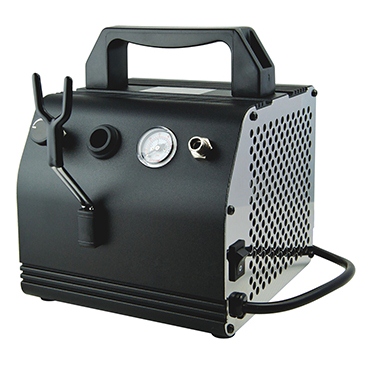 Make–up Studio brings quiet, oil-less piston air compressor model known as New Mini Air Compressor for ecstatic application! It is a lightweight compressor unit perfect for direct location usage and features an airbrush holder for convenience.
Salient features:
1. Has pressure adjustment knob and pressure gauge
2. Allows efficient control over airflow
3. Maintains its portable compact size
4. Easy storage