StyleSpeak lists down the best hair straighteners for you to choose from
Despite the curly hair trend, the client's desire to have a straight, sleek hair still persists. Keratin treatment, smoothening, etc. are still the popular treatments that clients opt for. However, a quick and temporary solution for creating this look for curly or frizzy hair is right in your hands!
Many kinds of hair straighteners are available from different brands. Stylists use them for these straightening treatments with excellent results. However, they are very often used after a normal shampoo or haircut service for giving a great finish to the hair. For this purpose, it is important to pick the right straightener to help you do your job better!
Here are the best hair straighteners of 2023
1.Dyson Airstrait
This straightener has no hot plates and so there will be no heat damage to the hair. The water present in the wet hair naturally weakens the hair bonds. So the hair is more elasticated and can be set and manipulated while the hair dries without using high heat. For this purpose, a combination of airflow and precision air jets are used by this straightener to straighten the hair while it dries. As this innovative straightener combines two steps- drying and straightening into one, it also saves time.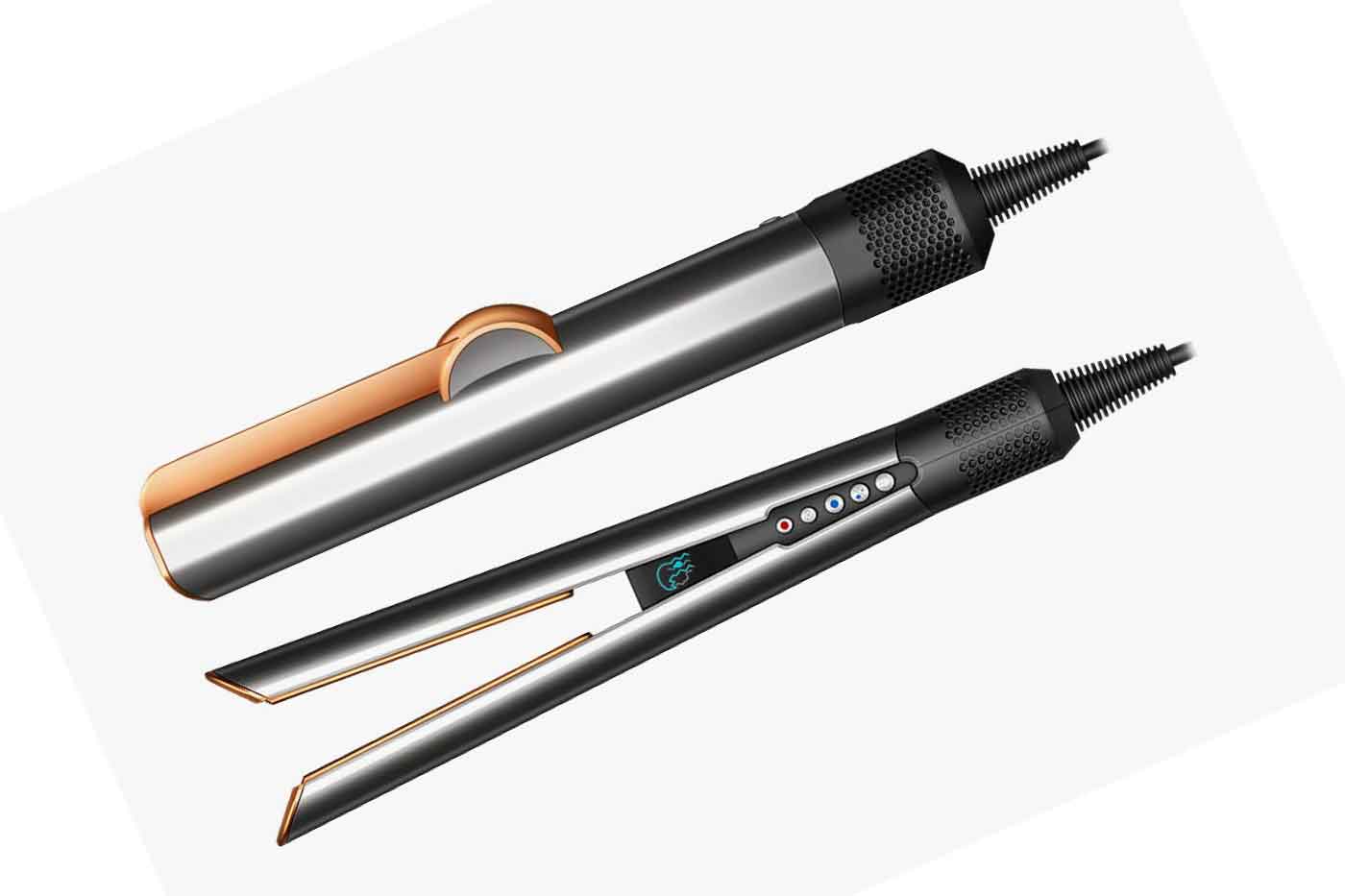 2.Ikonic Professional's Vibe range
The Vibe Range makes use of latest technologies like AI and Infrared Technology that enables to adjust the temperature as per the hair type. This technology ensures efficiency and minimal risk of heat damage. It has floating ceramic plates to evenly distribute heat. Its ionic technology reduces static electricity by generating negative ions to help eliminate frizz, seal cuticles and retain moisture. With 4.5cm wide plates, it speeds up the straightening process.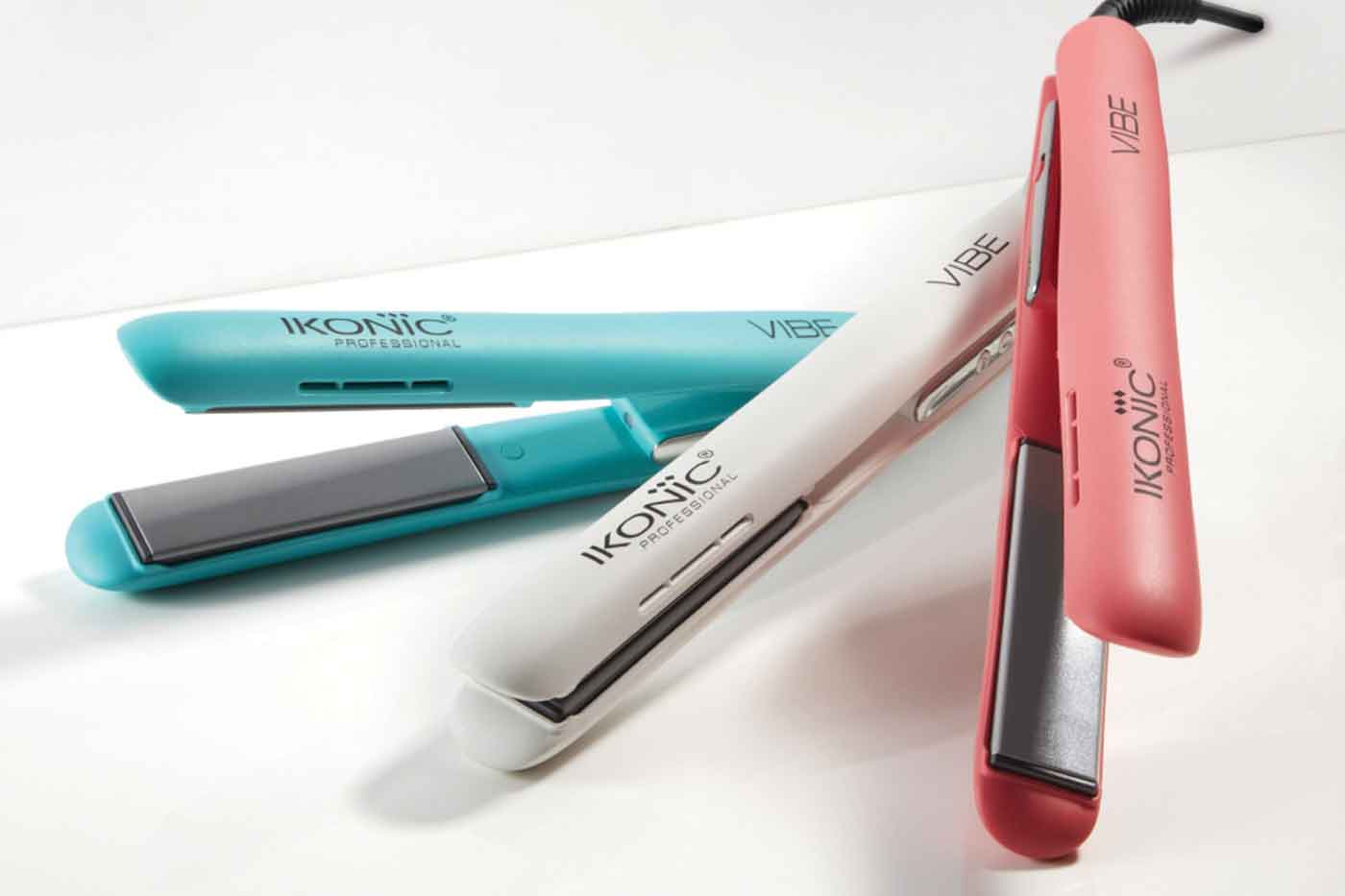 3.HNK RUSSO Hair Straightener
The HNK RUSSO straightener comes with a unique memory button that allows the user to record and save preferred temperature settings. This helps to easily access and maintain the desired temperature. The straightener features fine Rose Gold plates that allow it to smoothly glide through the hair. It also adds extra shine and gloss to the hair. With a cool tip feature, the straightener stays cool to touch even when the plates are extremely hot.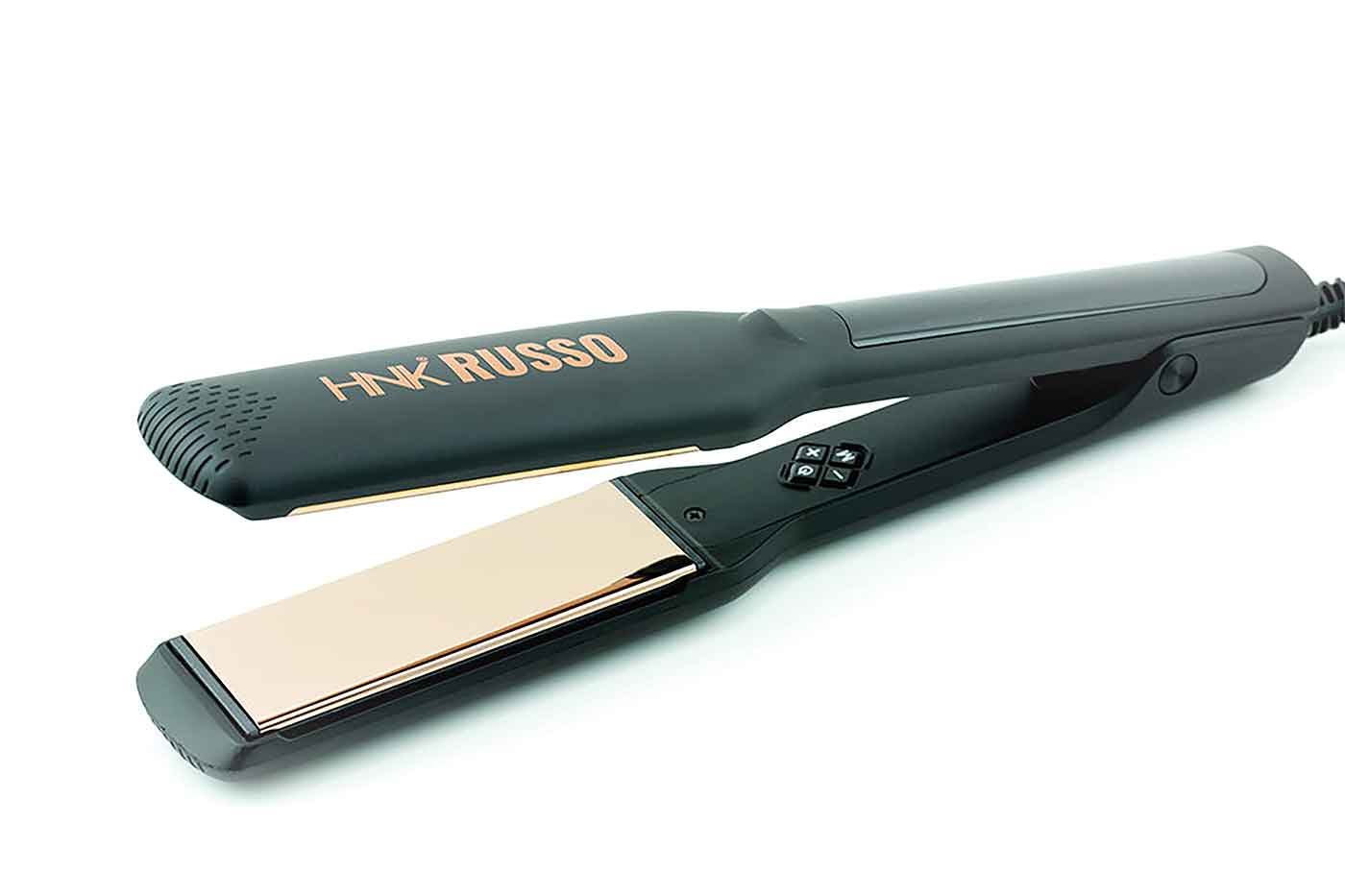 4.Mr. Barber's Elite Hair Straightener
Mr. Barber's Elite Hair Straightener is an advanced hair styling tool with professional wide plates, an adjustable temperature range of up to 230 degrees Celsius, and a 3-meter long swivel cord for comfortable usage and rapid heating. It also has a lock/unlock button to help the straightener last longer and an automatic sleep mode that activates after 60 minutes of inactivity. It is suitable for all hair types and it heats up quickly.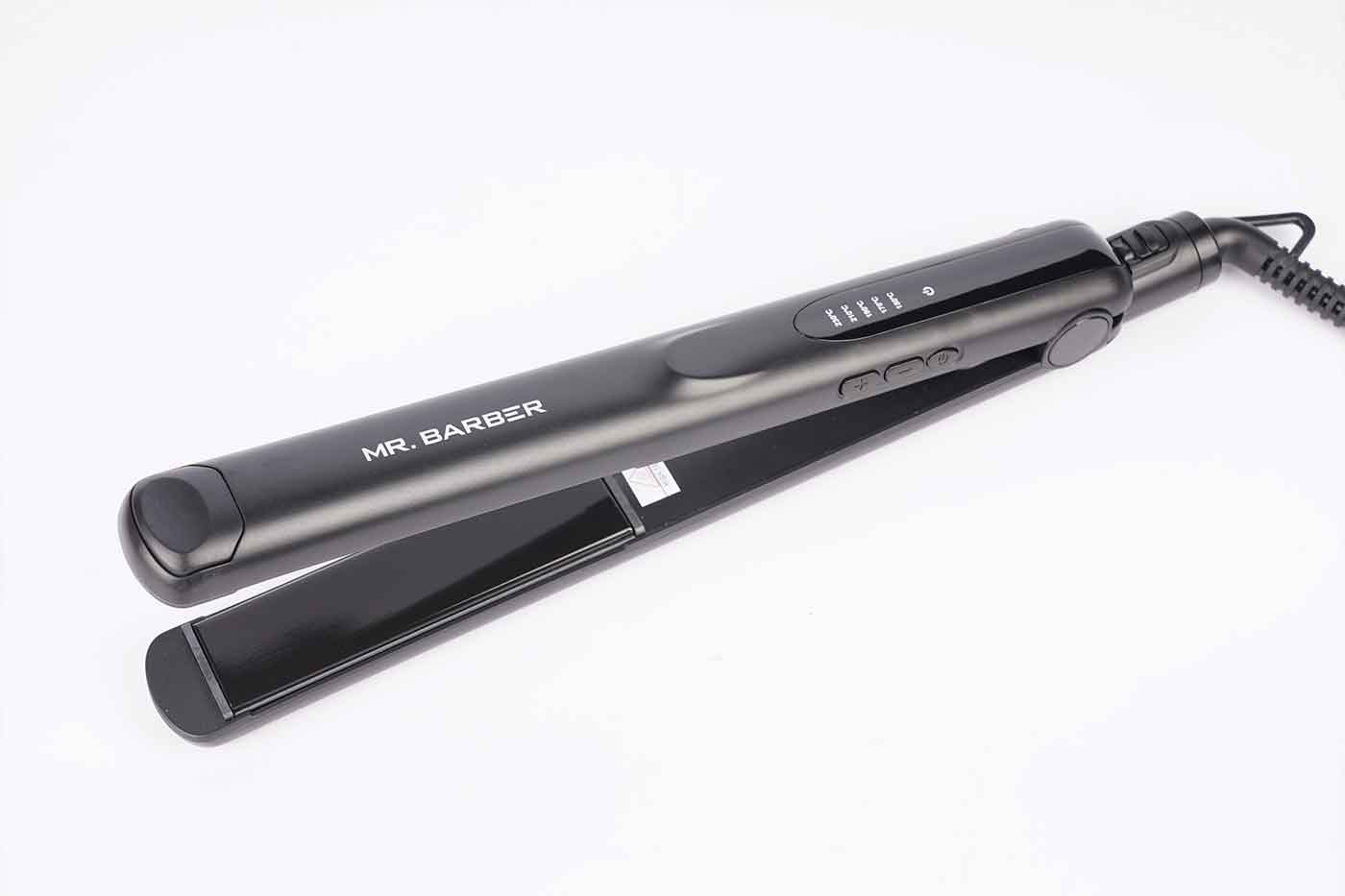 5.AY TY Pro Firefly and Flamingo hair straightener
The AY TY Pro Firefly straightener comes in yellow colour while the AY TY Pro Flamingo straightener comes in pink colour. These straighteners have ceramic plates that deliver long-lasting results. With a sleek shape and slim body for good grip, these straighteners feature a 6-direction floating mechanism. They have an LED display, temperature readiness indicator and an auto shut off feature. They also have a quick heating time and make use of the silk protect technology to ensure optimized temperature that helps minimise heat exposure to the hair.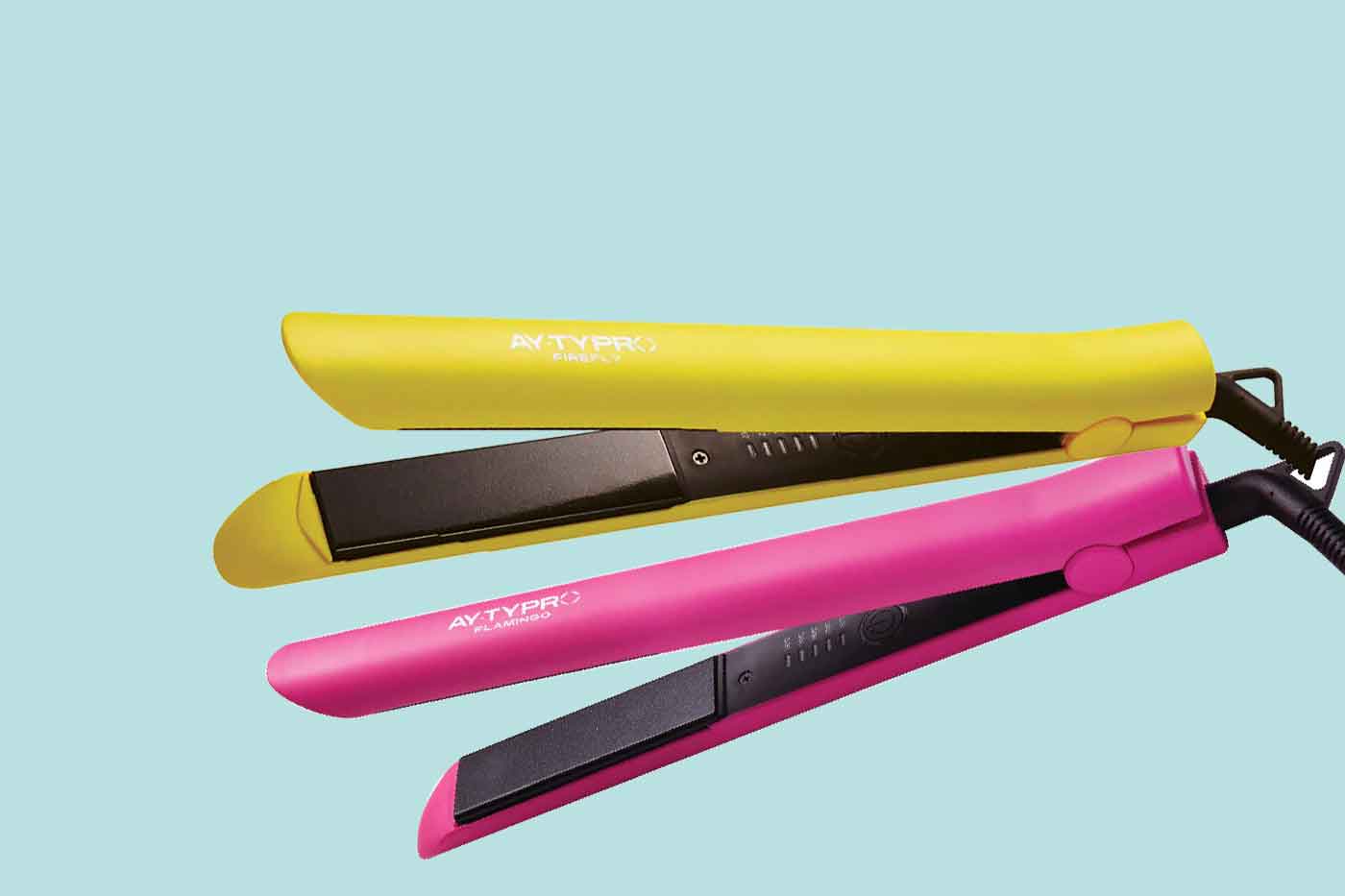 6.Lizze Extreme Straightener
The Lizze Extreme Straightener can achieve a maximum heat of 250°C, making it hotter than other conventional irons. However, high heat does not translate to damage. Its titanium plates are designed to keep hair away from these issues. The iron is also designed to work with coloured hair. This hair iron with Nano Titanium Technology straightens hair 70% faster. It also features adjustable temperature settings and easy accessibility while being compatible with all hair types.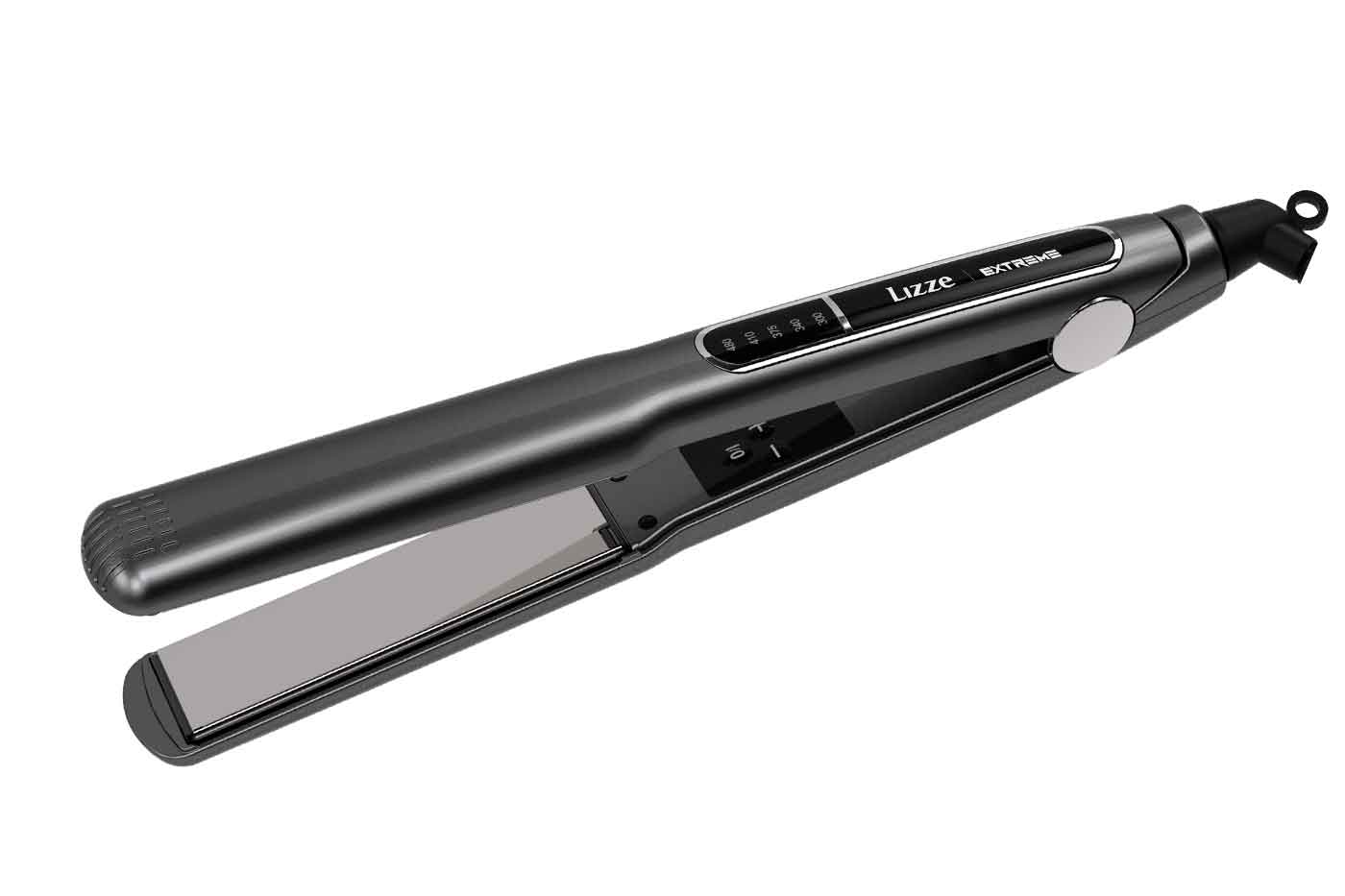 7.Hector Keratin Pro Shine Straightener
Hector Keratin's Pro Shine Straightener gives Keratin shine and smoothness without the use of any chemicals. Its 3D Floating Titanium plates ensure quick heating. The flexi plates make it easier to straighten the hair. Specializing in rebonding and smoothening, this straightener has a temperature adjuster, 360 Degree swivel cable and a LED Multi-Info Display. It eliminates frizz to provide long-lasting straight and shiny hair.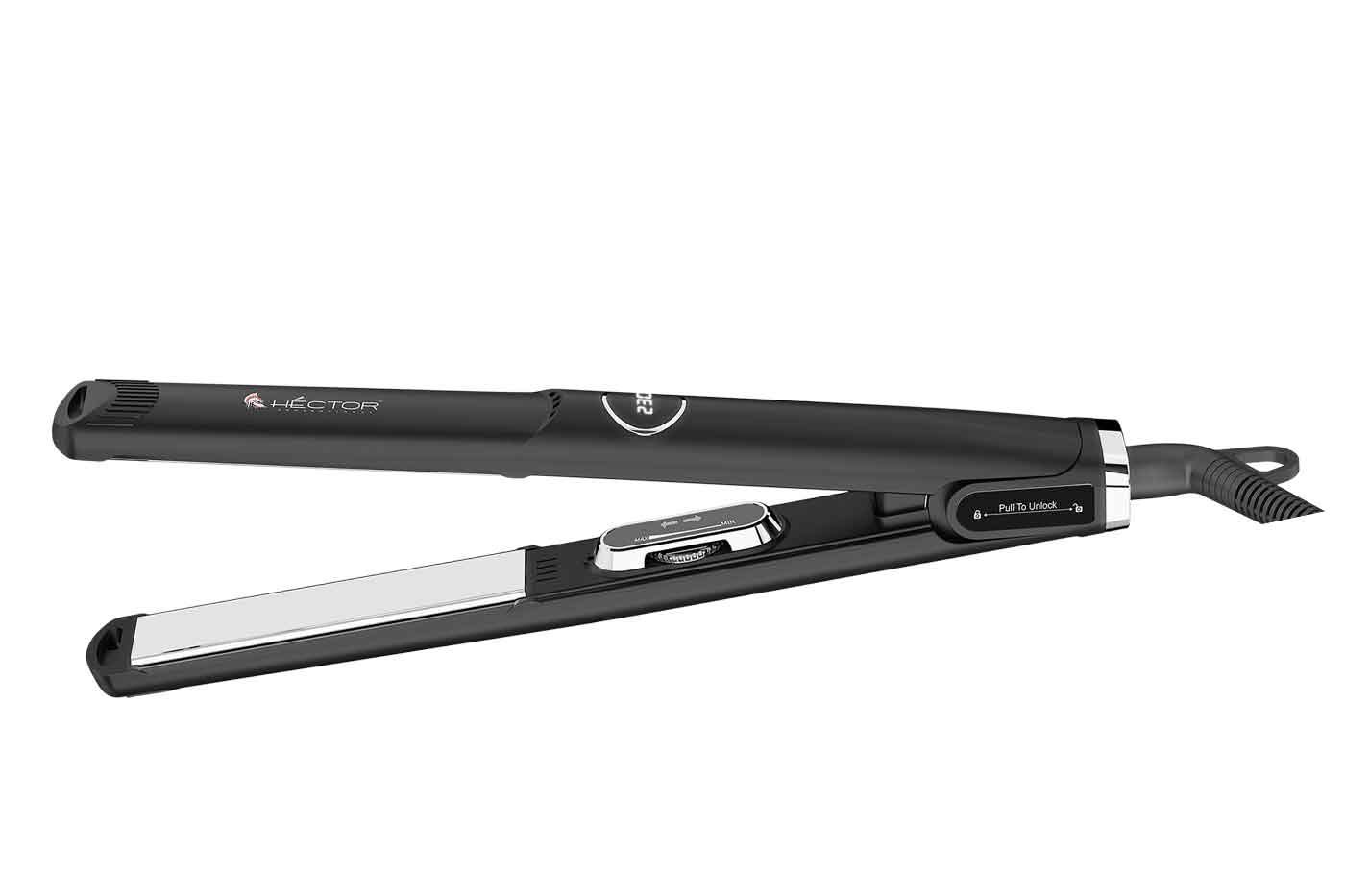 8.Berina's BC-051 Pro Titanium Luster Hair Straightener
This high-quality straightener has floating ceramic and Titanium-coated plates that smoothly glide through the hair to deliver silky, lustrous hair. It features Korean MCH heating element that allows fast heating. With 1.5 Inch wide plate size, this hair straightener covers a wider hair area which helps in faster straightening. 3 LED lights on the panel show temperature changes and the straightener also has a 3 meter tangle-free 360° C swivel cord.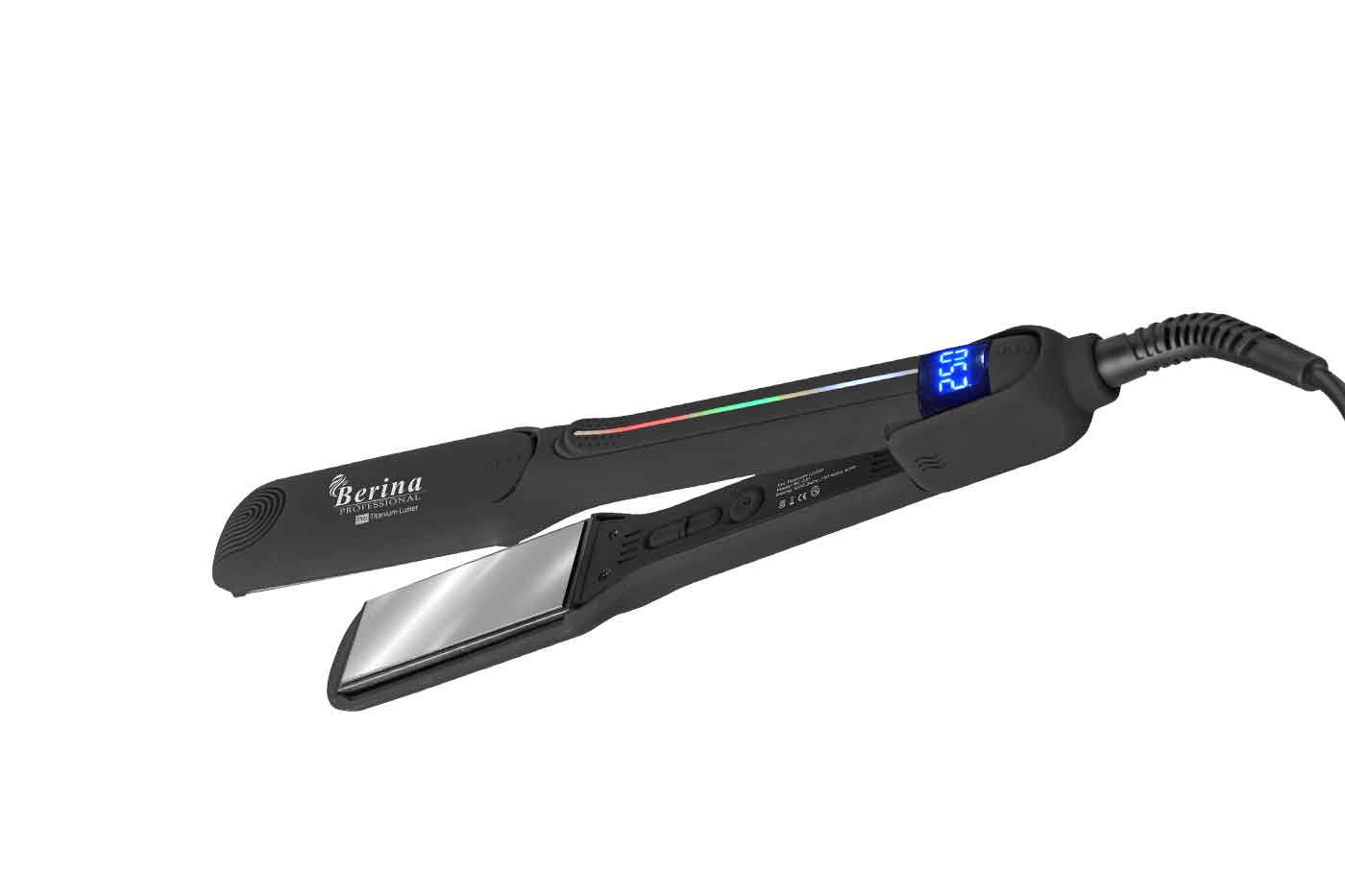 These are some of the best hair straighteners that you can keep handy at your salon to straighten your client's hair with ease and efficiency.