Shades Skin and Hair Care, Jaipur has been delivering salon services to international standards and focused on generating employment through education from 25 years.
Spread across 9,000 sq. ft, Jaipur-based Shades Skin and Hair Care co-owned by Jassi Chhabra and Hiten Chhabra celebrated its 25th anniversary on January 14 this year. "I started the salon from a one-room garage space in 1997. Hailing from Faridabad, I was being told that my dreams were too big for a city like Jaipur. Cut to 2022, we have a chain of salons – total 45 salons- run by the name of Shades across Rajasthan," expresses Jassi.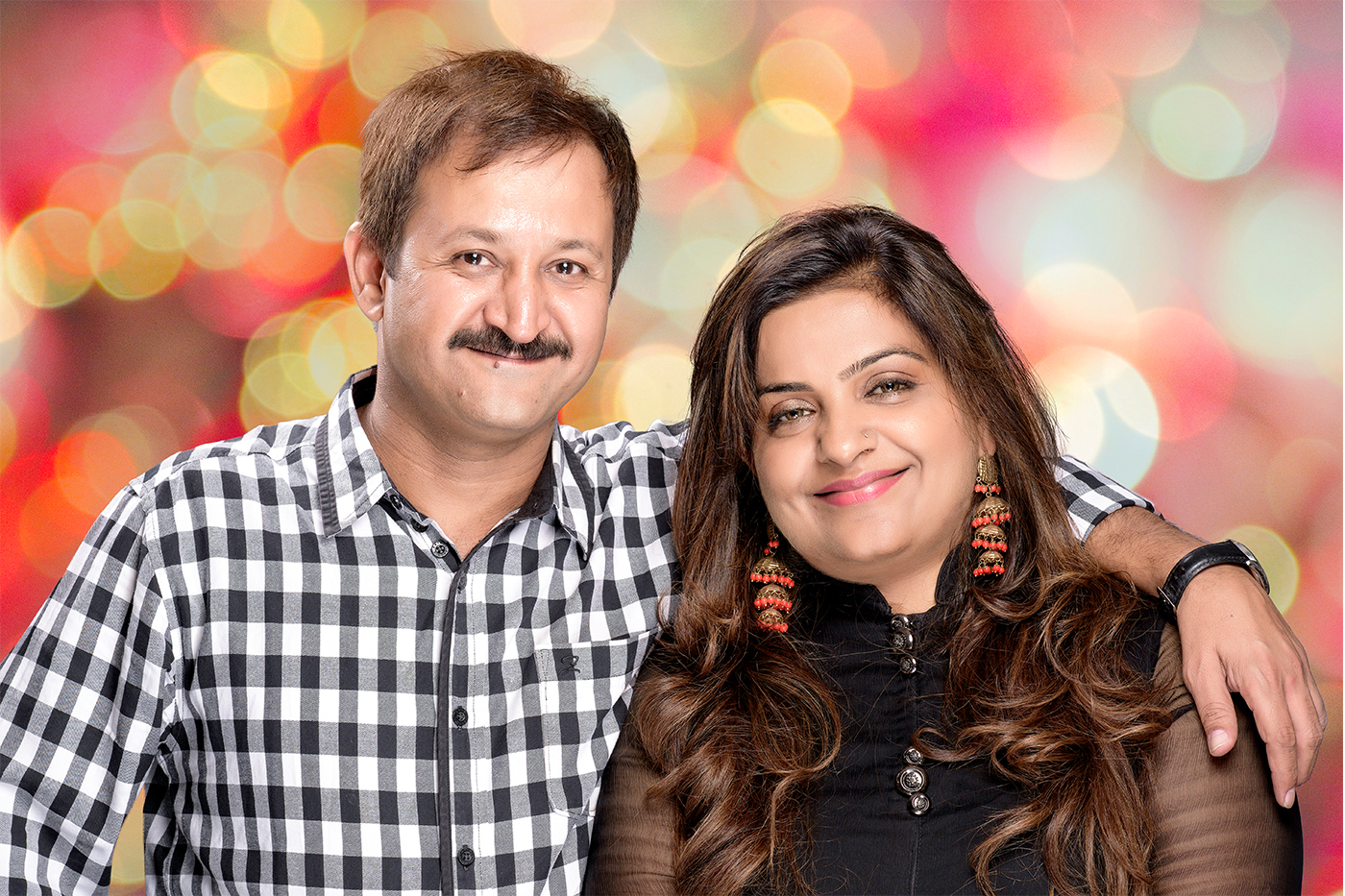 She further highlighted that her biggest weapon was her education and training from the London School of Fashion, Saks Academy and Toni and Guy. Jassi stated that the introduction of pre-bridal herbal treatments in 1997 gained immense popularity which helped her in building a loyal and strong clientele. The powerful combination of Jassi and Hiten has led to the immense success of Shades as Jassi takes care of the education, training and creative aspect whereas Hiten looks into the partnership, business and franchisee segment.
Calm and Peaceful Décor
A customer spends approximately six to seven hours in a salon for grooming and pampering services. Relaxation and Rejuvenation are two aspects of treatment. Hence, the salon ensured that the colour theme (gold metallic and white) reflects this soothing and positive energy. The décor idea is to welcome the customers with a professional yet friendly and comfortable vibe.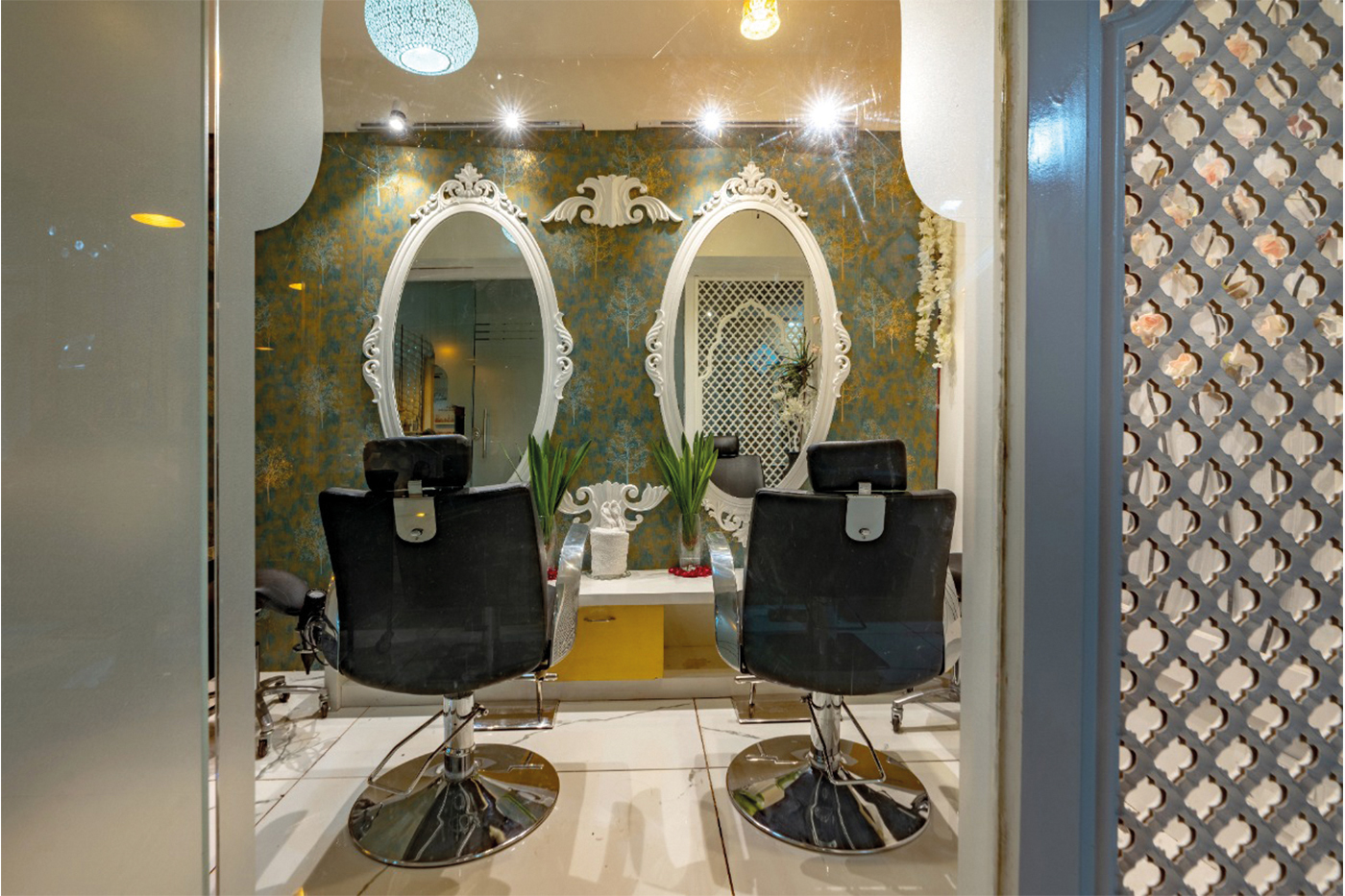 The three-storey salon has its hair section on the ground floor and the third floor is dedicated to skin and mani-pedi treatments. The second floor comprises eight skin treatment rooms of which two are royal premium bridal rooms for the bride and couple respectively. Usually, a salon has mani-pedi and hair sections together but Shades clubbed the mani-pedi and skin section. "We play peppy music in the hair section whereas skin and mani-pedi are more about tranquillity, so we play spa music like Om Mantra. This enhances the entire vibe of the treatment and client experience," highlighted Jassi.
Signature Treatments
Shades introduced pre-bridal treatments as body wraps with pure ayurvedic herbs, herbal water and fruit juices which didn't have any side effects. Other treatments include Shirodhara ayurvedic therapy, aromatherapy. The salon also offers skin treatments like microdermabrasion and chemical peels. Additionally, post the service, the salon offers customized home care (oils, creams and lotions) to their clients' basis their age, lifestyle and eating habits. Shades specialise in bridal make-up and pre-Covid-19, they are used to receiving nearly 40 bridal make-up services in a day.
Staff Training and Growth
Jassi believes in the power of education and ensures that her staff is internationally trained and has a promising future. Shades franchise model is unique as their 30 out of 45 partners are their long-term employees. "We believe in investing in our staff's education, training and growth. Eighty per cent of our staff is internationally trained from Singapore and London and most of them have been working with us for nearly 10-15 years. When we employ a staff member, we look at their performance and tenure in their previous company," says Jassi.
Brands and Products
Shades Collaboration with L'Oréal has turned fruitful for the salon and the clients are happy with the hair service and results. Apart from this, the salon uses brands like Thalgo and Cheryl's for skin treatments.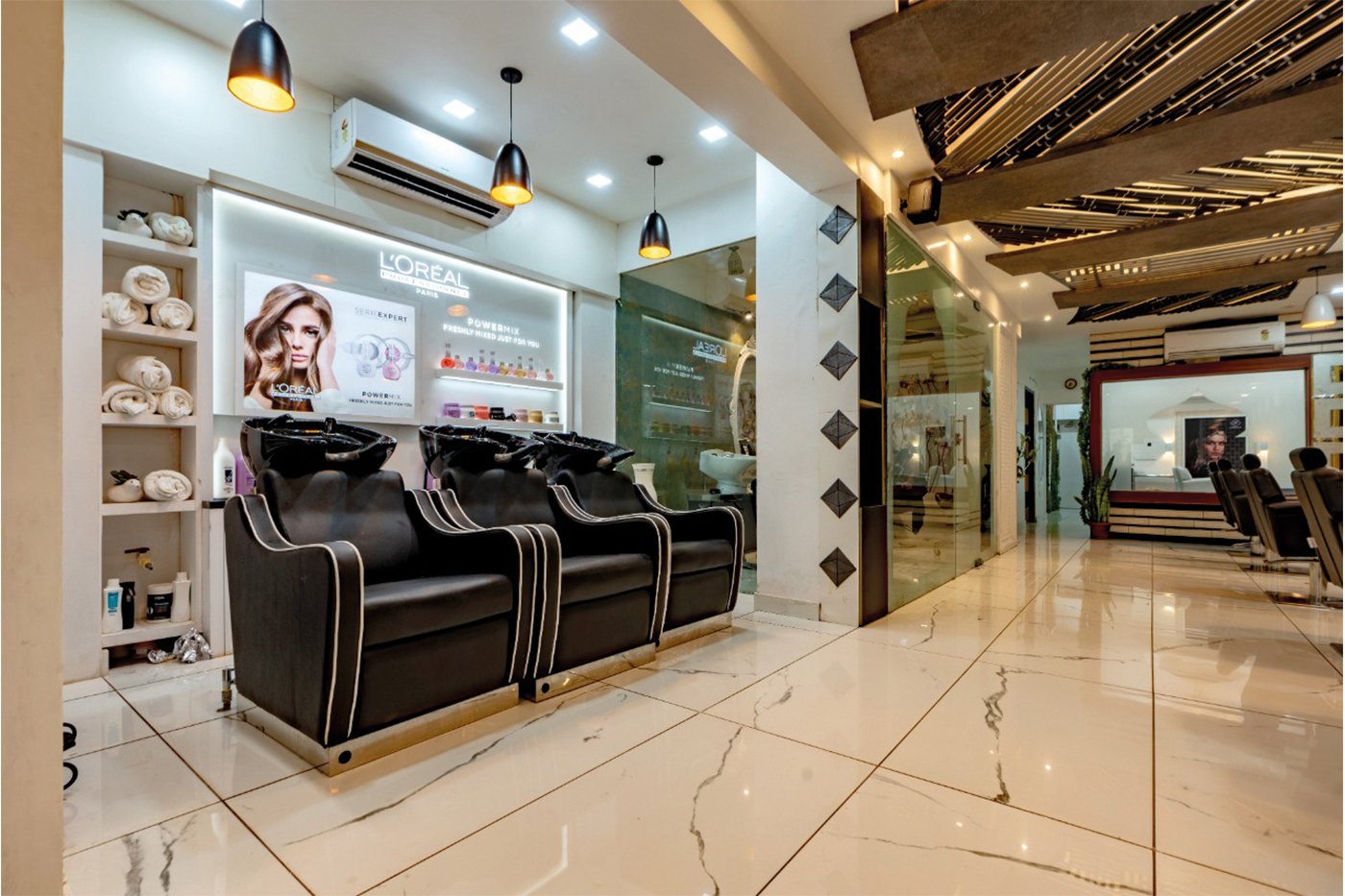 Future Plans
Jassi has a vision of building a college that will be providing free education to widows and young women. She is building a team that will be visiting various government colleges and identifying those women who do not hail from strong financial backgrounds. "There are so many young girls who are HSC pass and lack necessary support, guidance as their parents are not educated and financially affluent. We would like to provide such women with opportunities of becoming mani-pedi and spa therapists. Following this, we will provide them free education that involves training and growth. My vision is to build this college in two years considering we are not much affected by Covid-19," signs off Jassi.