Jaipur's renowned Kulsum's Kaya Kalp offers services with a personalized approach to transform looks
Kulsum's Kaya Kalp is one of the renowned salons in Jaipur. Founded by beauty expert Kulsum Malik and run by Arneeb Malik, well-known makeup artist in Jaipur, the brand has a proud history and a significant presence in the Pink city that spans four decades.
As a talented makeup artist and hairstylist, Arneeb Malik has a flair for creativity and self-expression with nine years of experience in the beauty industry. She has honed her skills and developed an eye for detail, helping countless clients achieve their desired looks. Beyond her work, she shares her expertise and insights on beauty with her followers on Instagram.
Arneeb Malik also offers customized makeup consultations to help clients achieve their desired look for any occasion. So, whether you're in need of a makeup artist for your special day or simply looking for some advice on general skincare or beauty hacks, look no further than Arneeb's Instagram page @makeupbyarneeb. With her skill, passion and dedication to her craft, she's sure to help you look and feel your best.
SALON USP
The salon stands for unparalleled expertise and creativity in makeup artistry. The owner's experience adds a unique perspective to the salon. Similarly, Arneeb's expertise in the makeup sector and the beauty industry ensures that her team stays up to date with the latest trends and techniques.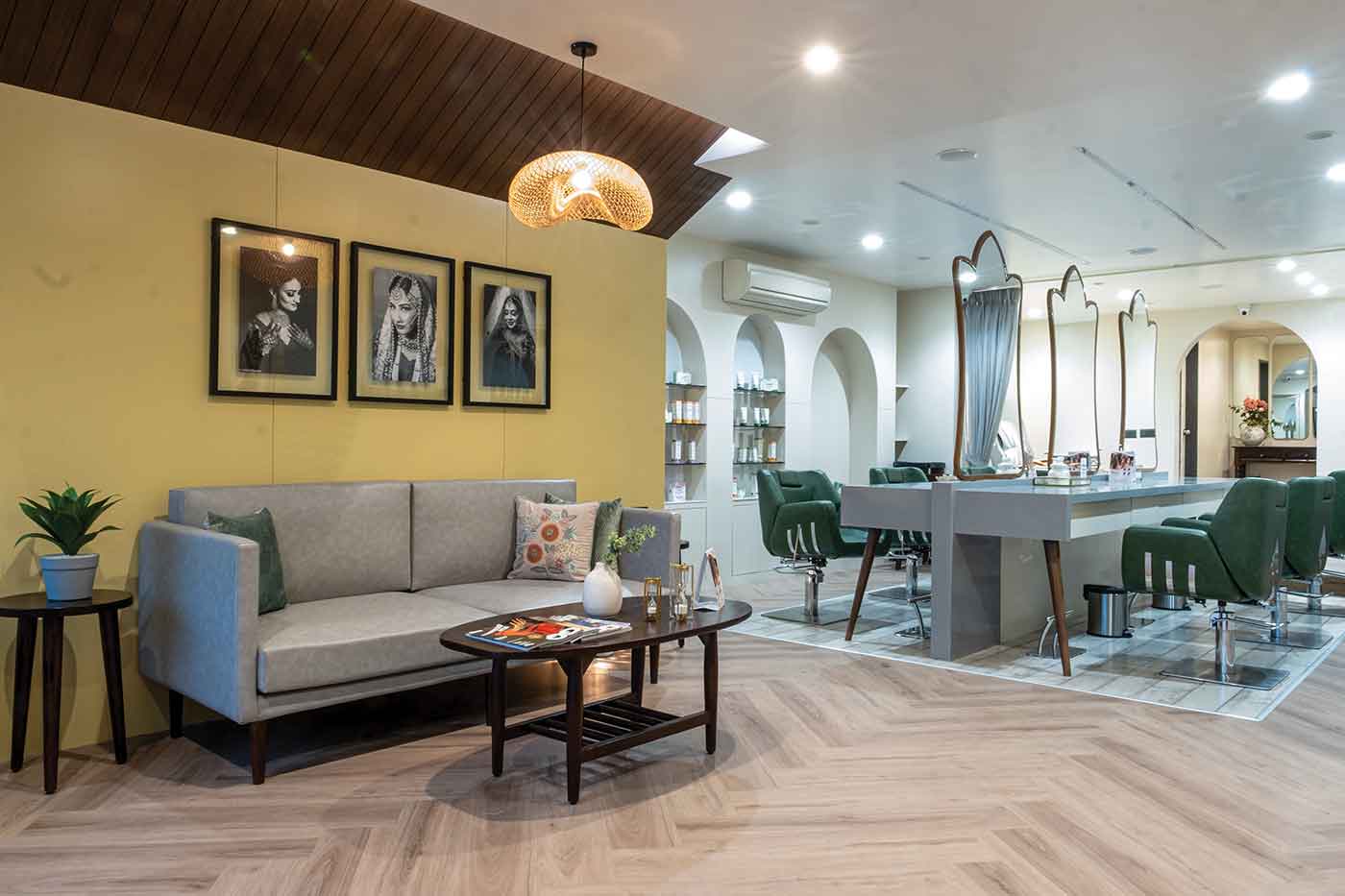 Over the years, the brand has continually evolved to meet the changing needs and preferences of its clients while maintaining its core values, quality, professionalism and personalized services. Kulsum's Kaya Kalp has also invested in the latest technology and equipment. Its team of technicians, makeup artists and hairstylists constantly update their knowledge and skills to offer best results.
DESIGN & THEME
The design vocabulary of the salon is simple and subdued yet luxurious at the same time. A blend of earthy tones and muted shades with a focus on textures and patterns evoke a sense of calm and relaxation.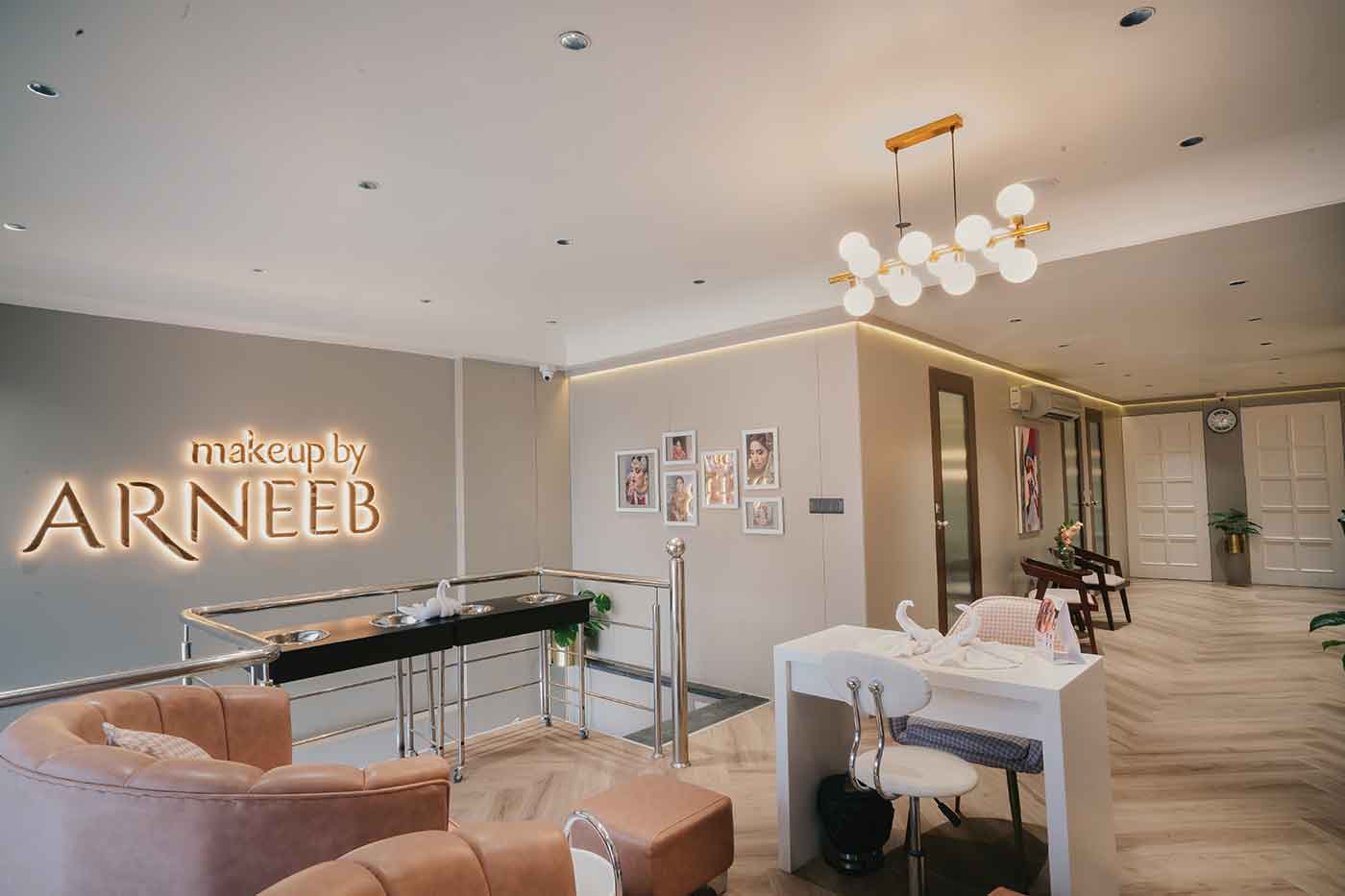 The salon's lighting also plays a crucial role in creating a tranquil atmosphere. Soft, warm lighting creates a welcoming and relaxing ambiance. Similarly, efficient use of natural light ensures the salon is well lit and enhances its aesthetics.
EDUCATION AND TRAINING
The salon ensures that its team stays up-to-date with the latest techniques, trends and products in the beauty industry by investing and providing the latest training and development opportunities for the team, including attending industry conferences, workshops and certification programs.
It also provides in-house training programs to ensure that the team members receive personalized guidance and support in their professional development. This approach not
only ensures that the team is equipped with the latest knowledge and skills but also promotes a culture of continuous learning and growth.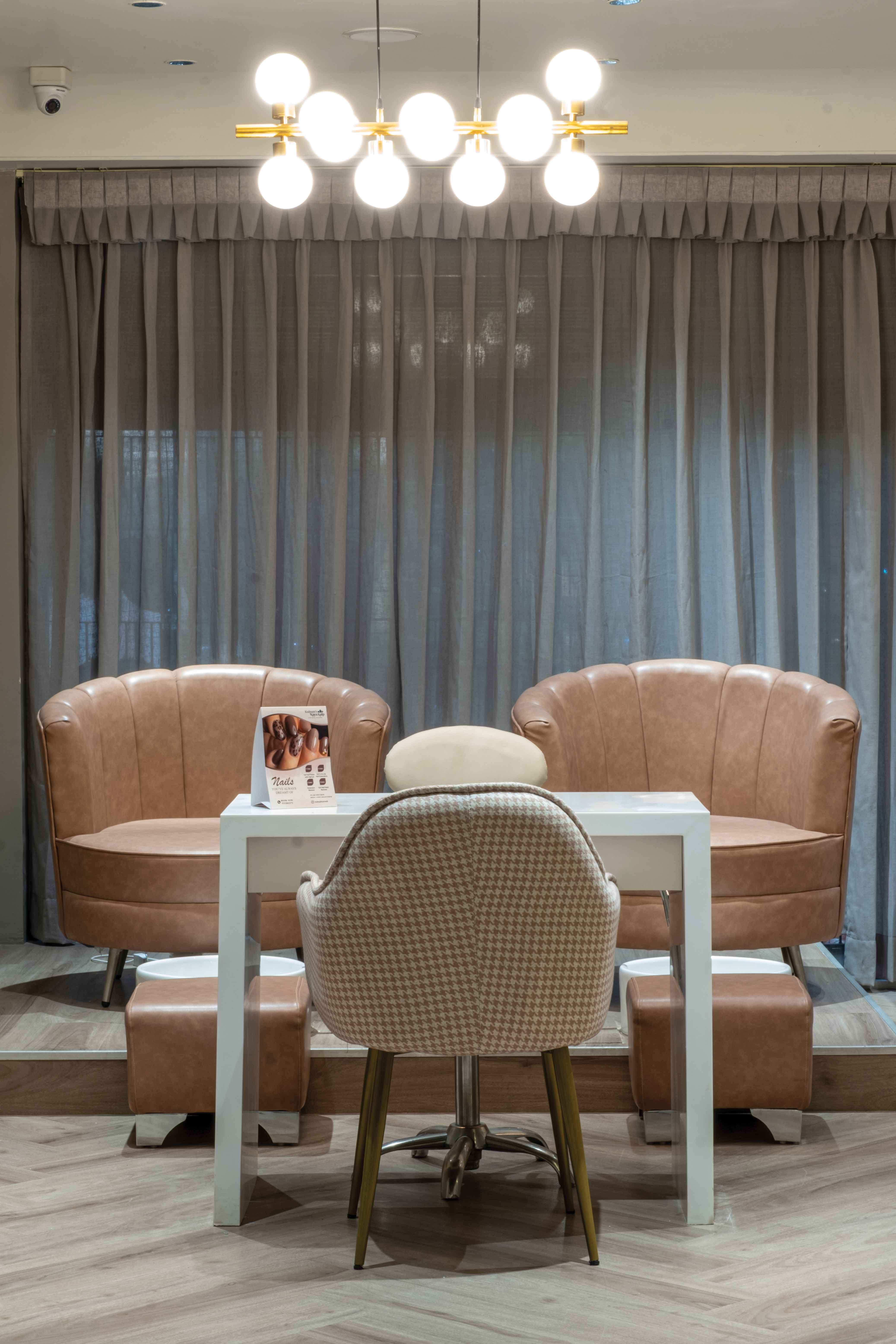 Kulsum's Kaya Kalp invests in education and training to provide exceptional service to clients and is committed to ensuring that the team has adequate resources and support they need to excel in their roles.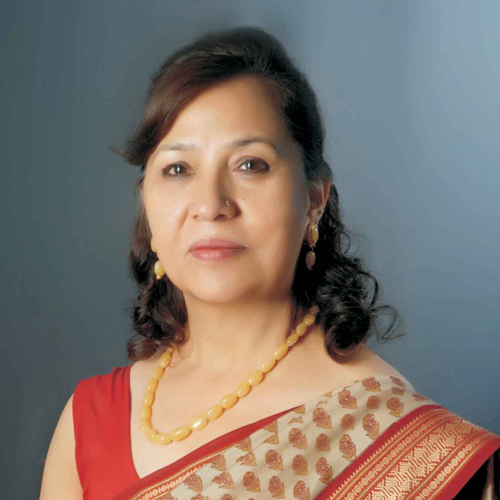 "Our commitment to excellence and innovation has earned us a reputation as one of the most trusted names in the beauty industry,"
Kulsum Malik, Founder, Kulsum's Kaya Kalp
PRODUCT PORTFOLIO
Kulsum's Kaya Kalp has an exclusive line of skin and hair care products. Formulated with high-quality, natural ingredients, the products are specially designed to address a range of common skin and hair concerns, providing clients with effective solutions that promote a healthy and glowing skin. The brand uses the following product range:
Kulsum's Kaya Kalp Herbals (Skin)
Skeyndor (Skin)
Cheryl's (Skin)
GK (Hair)
Wella (Hair)
K-18 (Hair)
Moroccan Oil (Hair)
Luxtique (Nails)
Bluesky (Nails)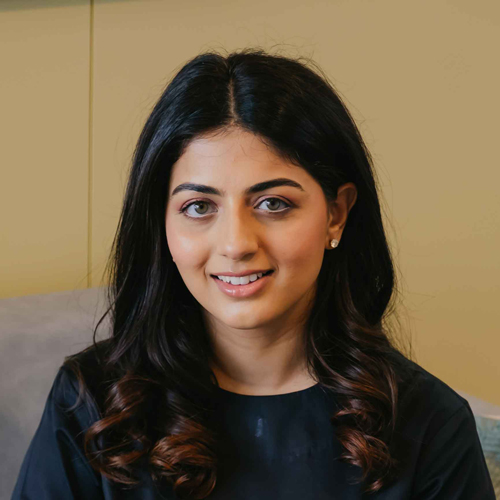 "Our longevity and success are a testament to our unwavering dedication to our clients and our commitment to excellence in everything we do. We are proud to be part of the fabric of this city and we look forward to continuing to serve our clients for decades to come."
Arneeb Malik, Renowned Makeup artist, Jaipur
FUTURE PLANS
The salon plans to introduce new talent with a range of expertise to provide more specialized services and enhance the overall client experience. New treatments and services that cater to a wider range of beauty needs, and investing in technology and equipment are two main priorities lined up to be introduced in the near future.
FACT FILE
Name: Kulsum's Kaya Kalp Unisex Salon
Address: G-2 Neelkanth Apartment, Near LBS College, Raja Park, Jaipur 302004
No. of staff: 11
Contact: Mrs. Arneeb Malik (+91 9166572222)
Tel No: +91 9352062271