O'Barba Family Salon in Varanasi offers premium beauty services at affordable cost
O'Barba Family Salon was founded 5 years ago with the aim to offer world-class salon experience to its clients at affordable prices. Over the years, the salon has become a pioneer in providing customers with luxurious experience for hair, skin and makeup with best-in-class products, finest amenities and professionally trained staff, all aimed at Customer Satisfaction.


Chandresh Singh, Founder, O'Barba Family Salon and Shubham Thakur, Co-Founder, O'Barba Family Salon says, "We are not just another salon; it's an exquisite sanctuary where luxury meets affordability. Our premium high-end unisex salon is dedicated to enhancing our client's natural beauty through expertly curated hair, skin, and makeup services. We firmly believe that beauty should be accessible to everyone through a wide range of opulent beauty services, but don't believe in overcharging our customers. The competitive pricing ensures that you get the best value for your money without compromising on the luxury experience."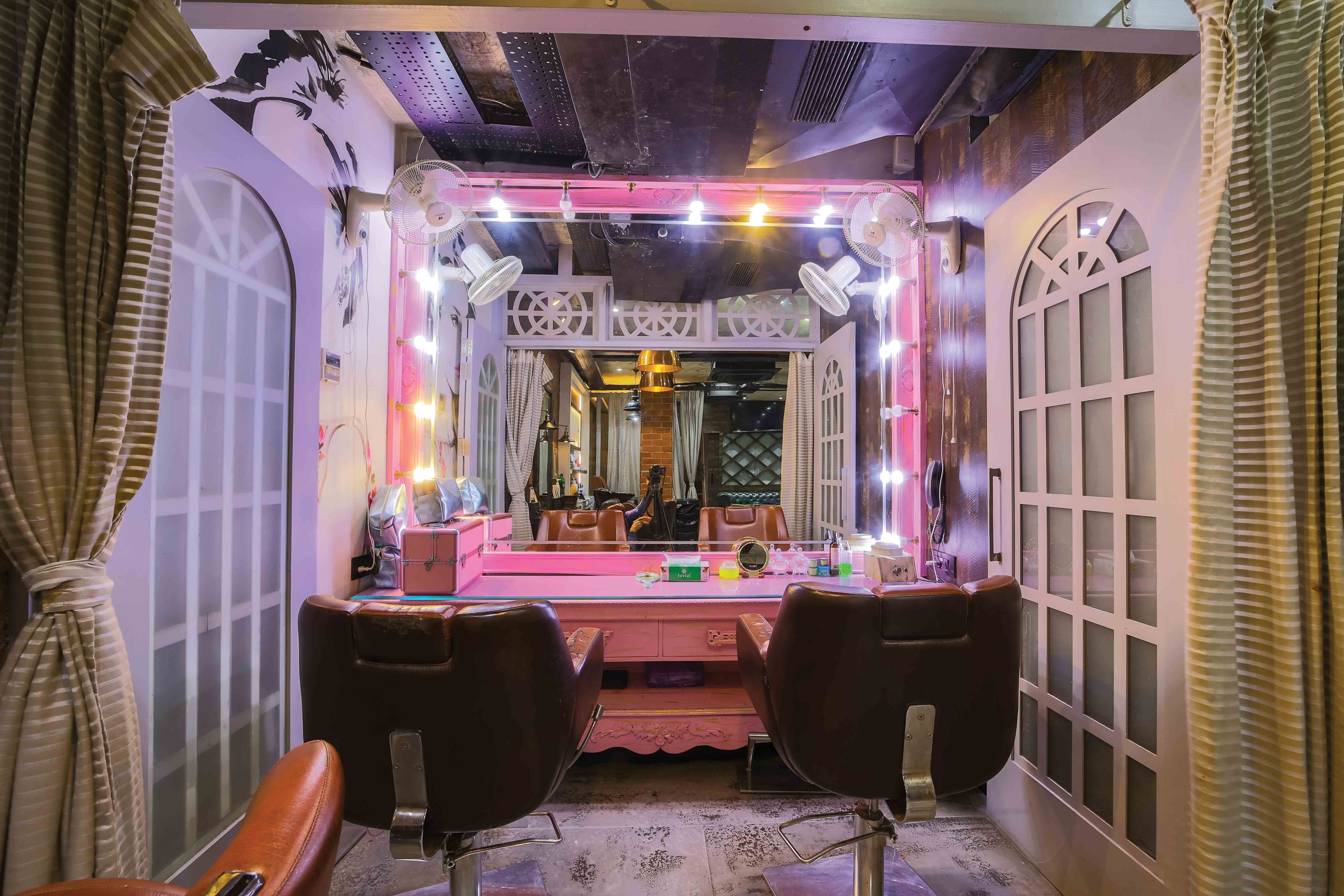 SALON USP
O'Barba Family Salon stands out for its customized services and packages available at affordable prices. The salon is known for its unique face framing hairstyles for both men and women. "We are committed to making high-end beauty accessible to everyone. We believe that looking and feeling your best should not come at a premium price," adds Chandresh and Shubham.
The salon's competitive pricing ensures that clients can indulge in luxury without guilt. Its holistic approach combines top-notch beauty services with wellness practices that promote overall health, leaving clients not only looking glamorous but feeling rejuvenated from the inside out. Further, the exclusive membership program offers loyal customers greater value with discounts, priority booking, and access to special events, making it a worthwhile and rewarding experience. "We actively engage in charitable initiatives and support local causes to give back to the people who have made our success possible," reveals Chandresh and Shubham.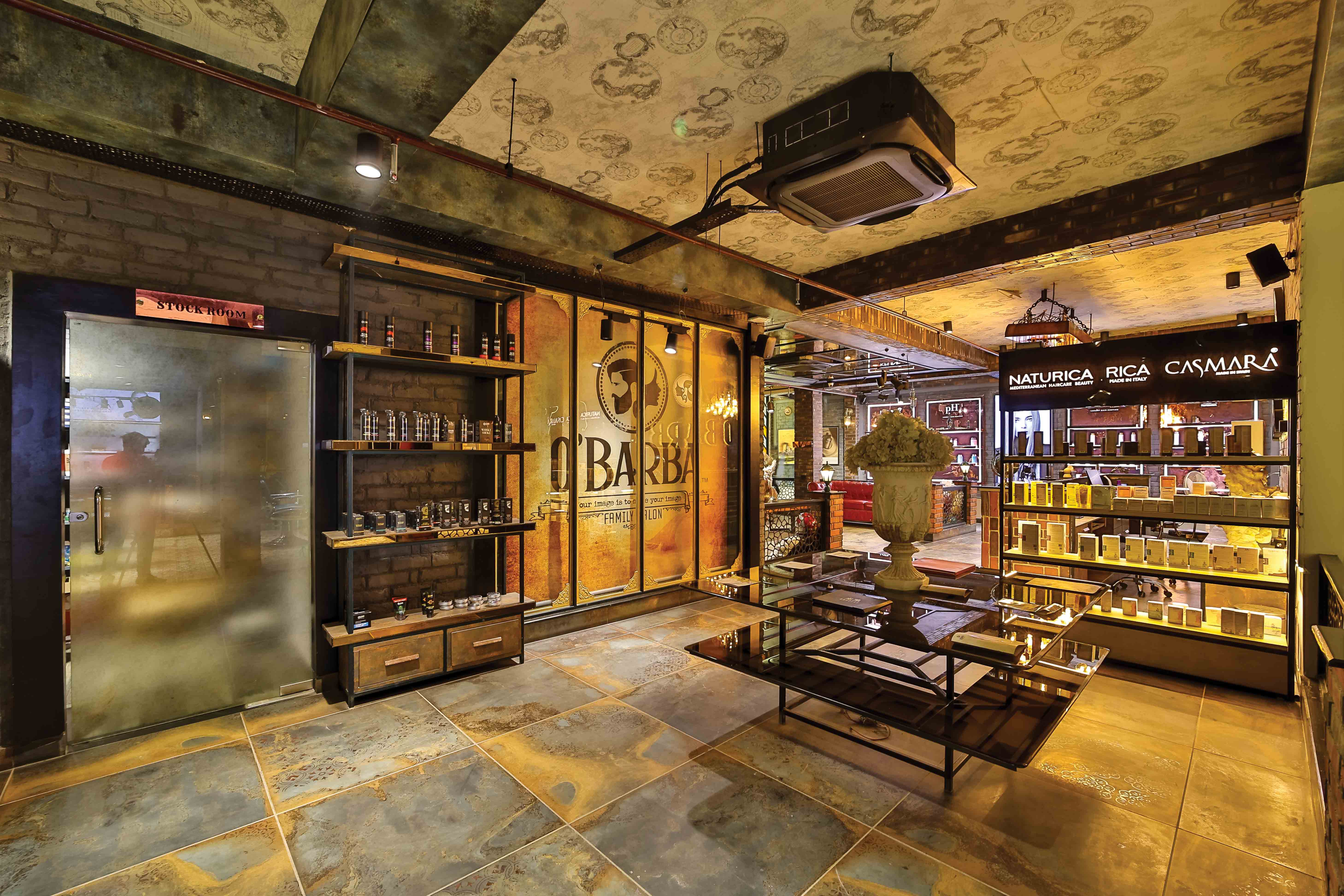 DESIGN AND THEME
O'Barba Family Salon has been designed to be a perfect sanctuary to unwind and pamper clients.
With a tranquil ambiance, soothing music, and attentive staff, the salon is not just about beauty; it's about relaxation and rejuvenation. The salon carries the theme of vintage architecture and a blend of dark themed interiors with the touch of brick and mortar structures in all its branches.
EDUCATION AND TRAINING
O'Barba Family Salon has a team of experienced and certified professionals who are not only stylists, but true artists. They have honed their craft through extensive training and hands-on experience, ensuring they understand the client's unique needs and desires to create personalized beauty solutions that elevate their confidence and style. Staying updated with the latest beauty trends and techniques, the stylists ensure that every visit to O'Barba Family Salon is met with the highest level of expertise.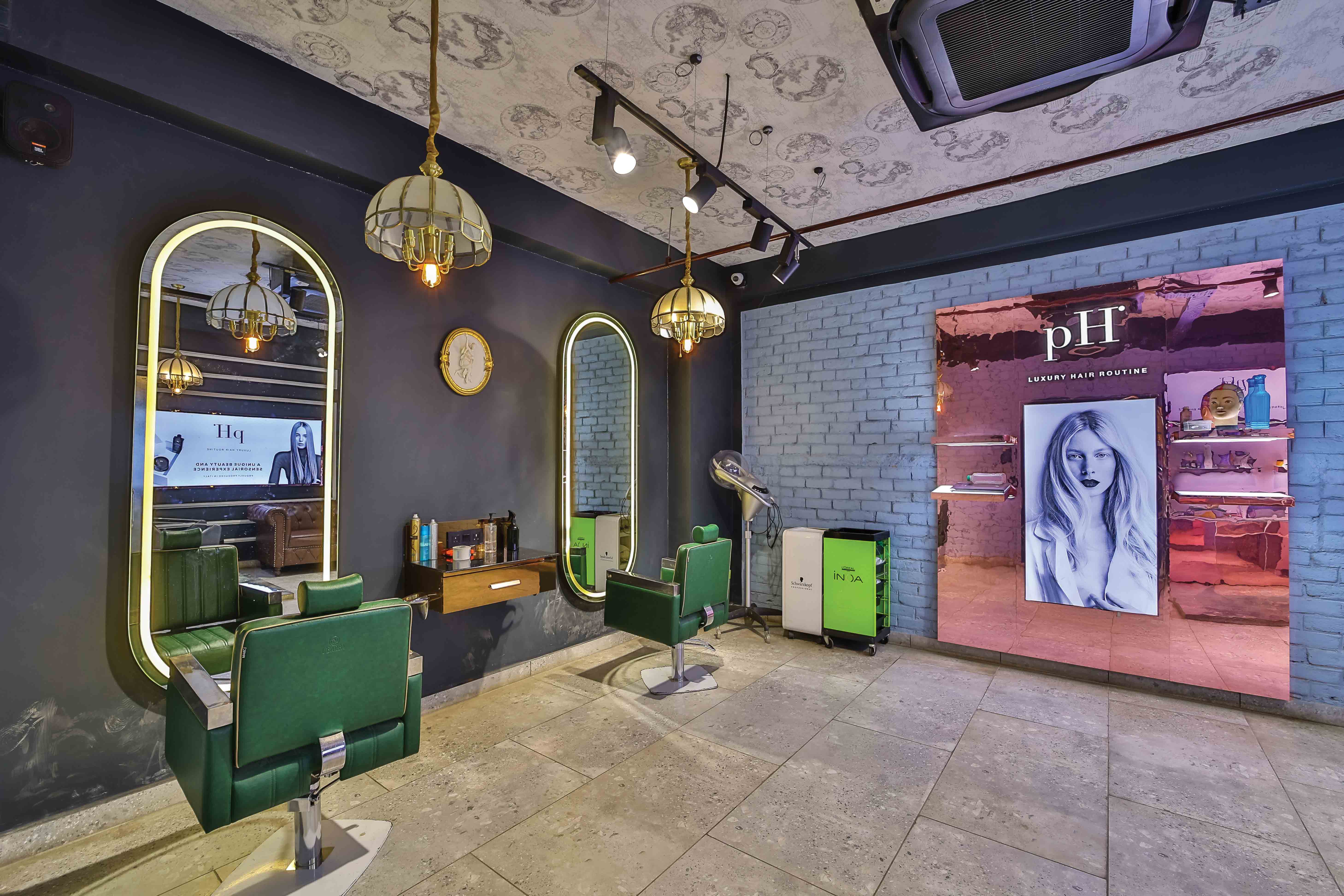 Product Portfolio
To solve the increasing problem of hair fall, hair thinning and dandruff, the salon launched O'Barba Pure NeemWood Combs that are not only eco-friendly but also biodegradable. Till date more than thousands of NeemWood combs have been sold to satisfied customers. O'Barba Family Salon exclusively uses top-of-the-line, eco-friendly, and cruelty-free products from renowned brands. It has carefully curated a selection of products that cater to every hair and skin type, ensuring that clients' experience with the salon is not only luxurious but also tailored to suit their specific needs.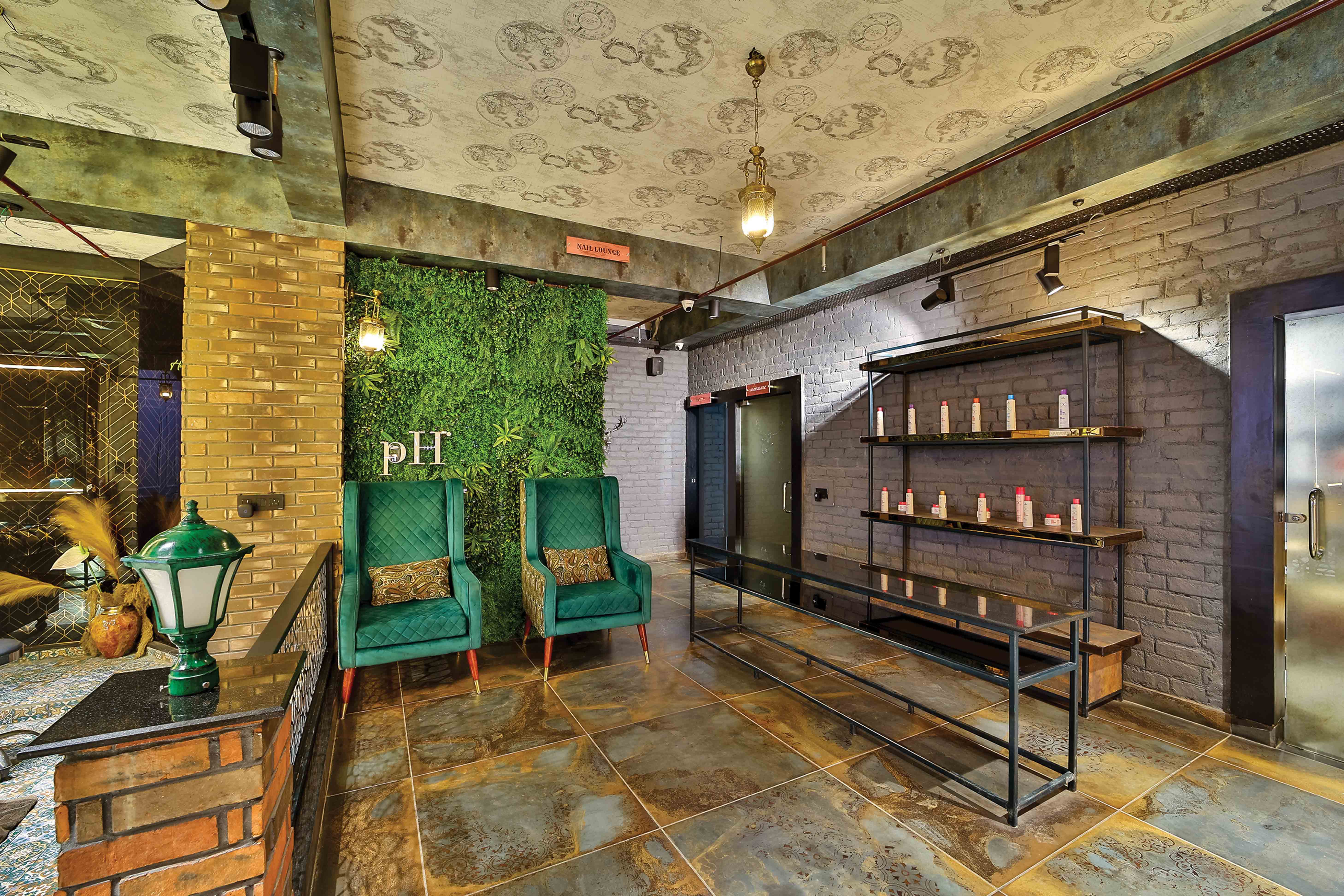 Future Plans
O'Barba Family Salon plans to open 1 branch in every major tier 2 cities of India in the upcoming years and then move to metropolitan cities. This demands a meticulous and strategic approach that is aimed towards ensuring the successful growth of the salon business while providing affordable premium beauty services.
FACT FILE
Name: O'Barba Family Salon
Founders: Chandresh Singh and Shubham Thakur
Signature Treatments: Advance haircut with desi head massage, natural d-tan, complete hair fall rescue plan
Address: Varanasi, Sonbhadra, Mau
No. of Staff: 70+
Contact: 7310001110
Tel No: 7224080808