Be inspired to save the planet by the newest environmentally-friendly salon in Chennai, Bounce Eco Salon
Sustainability in the salon industry is a hot topic in 2019. Today there are far more eco-friendly beauty products than there ever were. With the growing number of eco-conscious consumers, environmentally-friendly products and treatments and even salons are becoming a big draw.
The average salon runs through a lot of water in a day and their electrical appliances run at high speed for all their clients. This is NOT good for the environment! Luckily, quite a few sustainable salons and spas have opened up in the recent years and 2019 should be no different.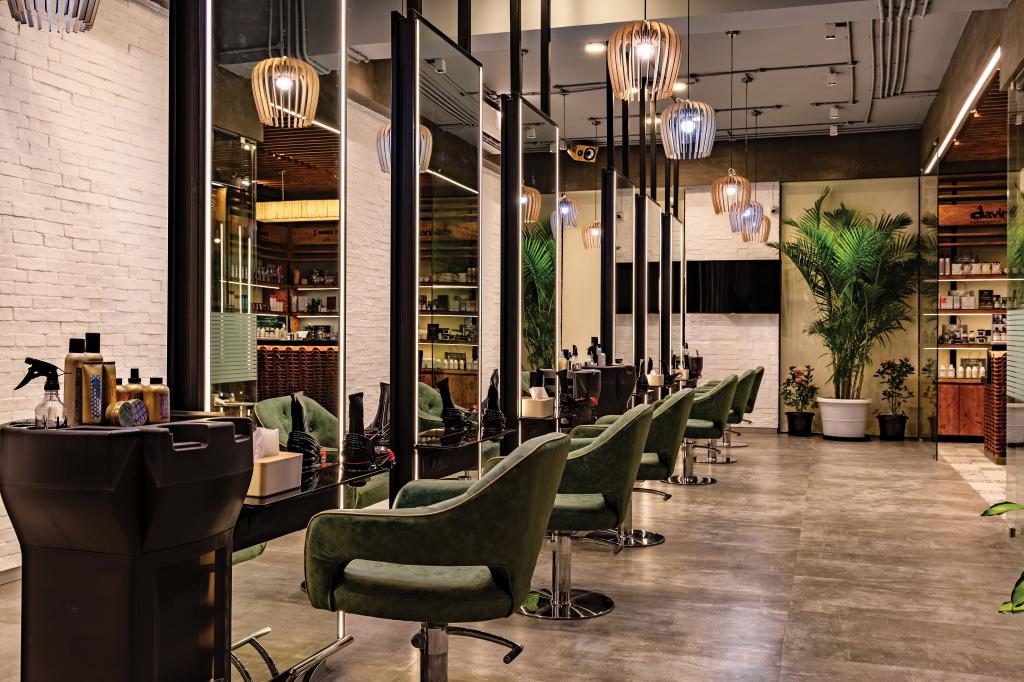 As green sustainably beautiful products grow in number, so will the salons that carry those options. After all, there's clearly a market for it!
Bounce Eco Salon by Vikram Mohan is one of the newest salons on the block that combines eco-friendly practices with salon expertise. This 2,500 square foot space runs on 70% solar power with 70% of its interiors made of upcycled products.
Vikram Mohan the CEO & Co-Founder of Spalon India Pvt. Ltd. believes in giving back to the nature and thus the need to launch a sustainable salon with an objective to reduce the consumption of resources to reduce carbon footprint.
He claims to have been inspired to come up with an eco-friendly salon after attending a convention at the Davines village in Italy. The Italian hair care brand believes in sustainable beauty to the extent that even the printing ink used is made from vegetable dyes.
The Concept of Sustainability
To start an eco-friendly salon can get overwhelming. It requires commitment from the salon owner as well as the staff, to go green. Speaking about the motivation to launch a sustainable salon, Vikram says, "Two years back I met David Bollati, Chairman and Co-founder of Italian brand Davines, a sustainable luxury brand. After meeting Bollati, I was completely convinced about bringing up a complete sustainable model of salon. Through this eco salon, we would like to initiate a 'We Care' movement in the salon industry by initiating awareness on sustainability."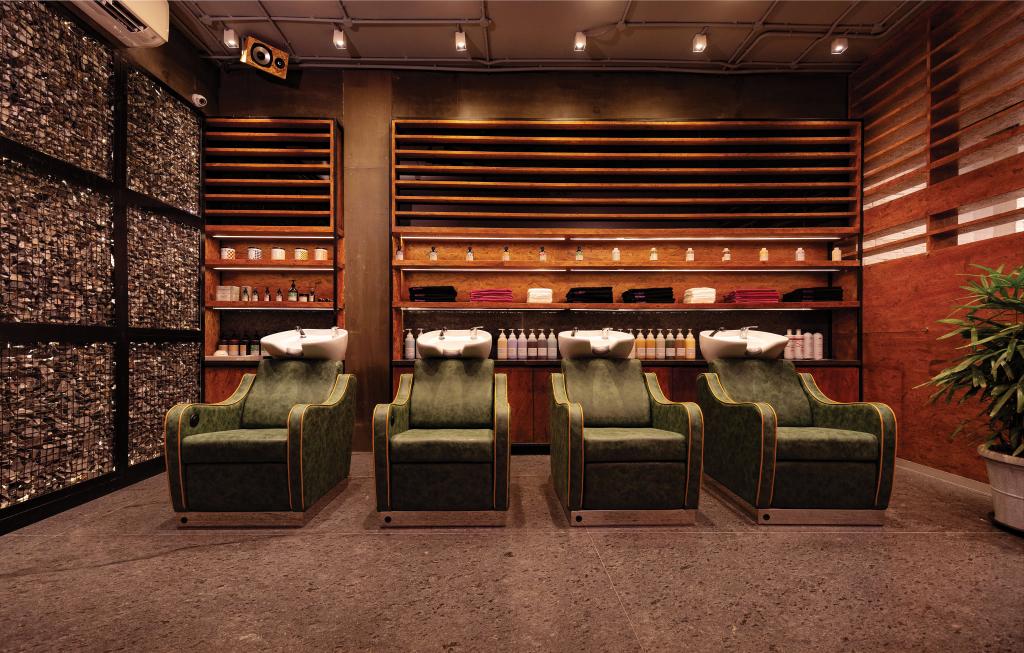 Starting with small and easy changes to start a sustainable salon is the way to go. The mantra – Reduce, Reuse and Recycle needs to be followed to run an eco-friendly salon. Bounce has managed to do that very well. From using towels made of hemp, to using biodegradable cups for drinking water; from harvesting the water from the hair wash section to use in the restrooms, to creating a green wall with natural air purifying plants; from using LED lights to save energy, to upcycling industrial scraps for the décor; Bounce Eco Salon has created a fabulous eco-friendly salon concept that is nothing short of inspirational!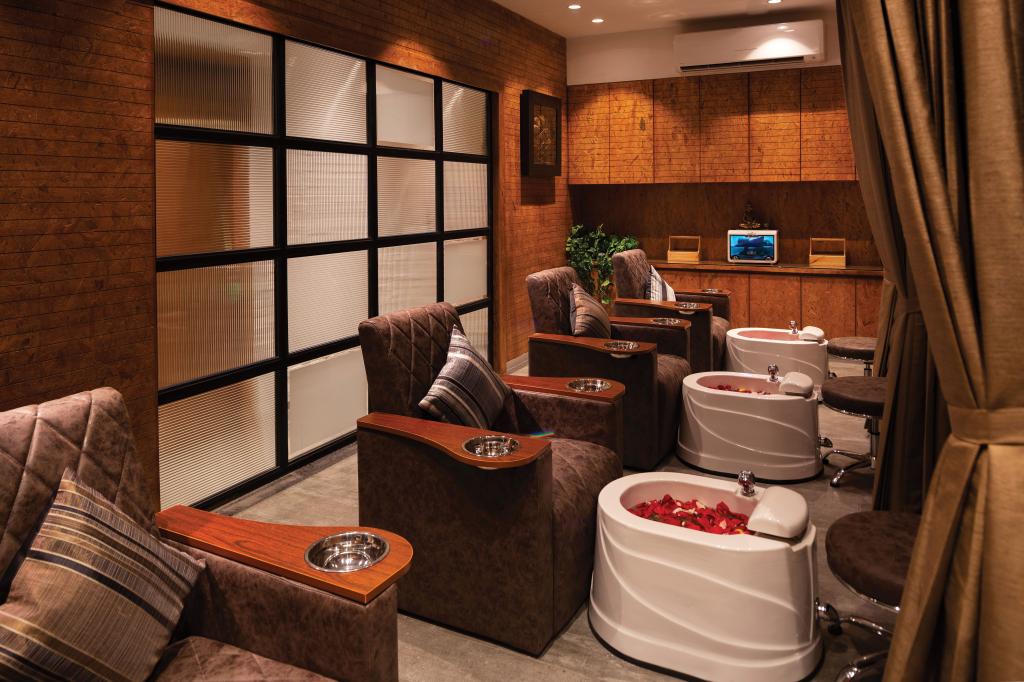 Talking about the eco-friendly products that are used at the salon, Vikram says, "We use hair care brand from Italy called Davines. They work with Slow Food Presidia, an organization that sustains quality production, protects eco system, recovers traditional processes and safegurards local plant varieties. They are also conscious about using high quality plastic containers for the products, besides ensuring that the suppliers for the same, compensate for their carbon footprint by planting trees in lieu."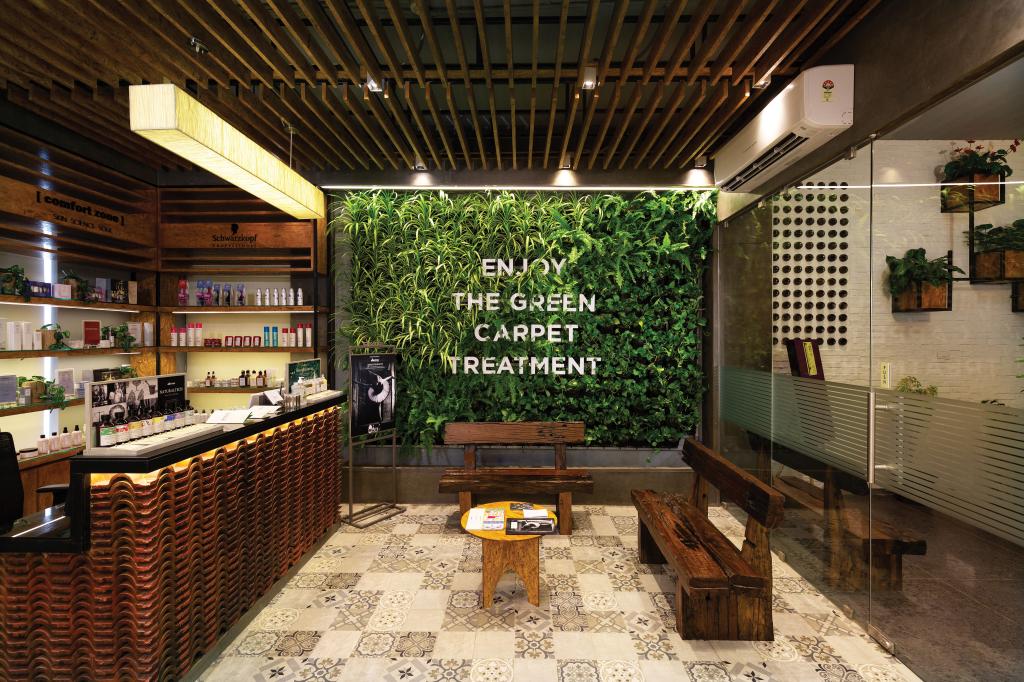 Green Salon Decor
This Eco Salon did not want to compromise on the feel of luxury and therefore it has a naturally calming and earthy décor. The furniture is made up of composite chipboard, reception desk is upcycled from the railway trackwood. The lighting is made up of banana fibres. All the restrooms have motion sensor lights and high quality LED lights that use minimal power. The salon also has a feature wall, which is of waste granite. Also, there is a liberal dose of green, which is a dedicated plant wall which acts as a natural purifier for the space. The windows of the salon are covered to make a feature wall using 600–700 bottles. Speaking of the challenges faced to create the required décor, Vikram states, "It took 6 months to do up this salon. The challenges were getting all the material right, while still achieving the look and feel of what we wanted to do so sourcing all materials was a big challenge. Other than the terracotta titles all materials were sourced locally.
The above steps are proof that there is no need to put the environment at risk in the process of making people look more beautiful. So if you have long wanted to build your own salon but are having second thoughts due to your concerns about the environment, realize that there really is nothing to fear. Get inspired by Bounce Eco Salon and you shall not be disappointed, we promise! SS