Acclaimed hairstylist Vipul Chudasama spills the beans about everything… from his initial hesitation to enter the hair industry, to his future plans and more.
Vipul Chudasama's hair collections speak for him, exuding skill and elegance. Vipul has come a long way and there is no looking back for the hair-styling maestro who strives to impart education and a zest to learn among his students. He thanks the brands who believed in him. Read on to know his inspiring journey and perspectives.
Why and how did you decide to be a professional hairdresser?
I never wanted to be a hairdresser. Me and my cousin's first trained with L'Oreal Professionel educators, Shweta Sodhi and Julie Kotak and that inspired me at the beginning of my career. I had only one goal in mind — to make it really big in the world of hairdressing, in this ever-buzzing and highly competitive industry. My journey with many group of salon brands is one to reckon with.
How does it feel to have achieved so much in such a short time?
I guess 15 years is quite a bit considering today's world. When I started my career, there were very few professional institutes and inspirational hairdressing work happening in our country. I still feel I could have done much more if I would had a mentor and professional academies back then. Without regrets, I had decided to train myself by watching videos and practicing on doll heads to master hairdressing skills. I feel very proud of what I am doing today by imparting knowledge and inspiring our Indian hairdressers. Whatever I have missed at the beginning of my hairdressing years, I want to make sure every hairdresser that undergoes my training gets proper guidance and career path to become a creative & successful hairdresser.
What keeps you going in this industry?
The industry itself keeps me going. Also, the self motivation, focus on hair & hairdresser's love are to be credited.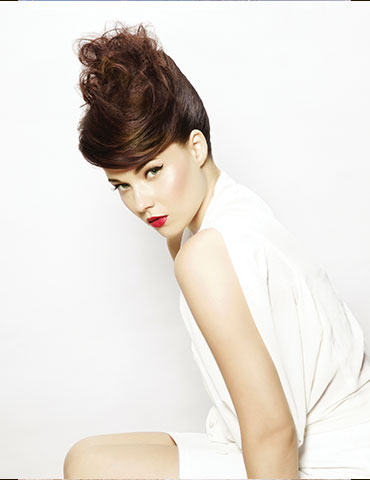 How has the journey been so far? Any awards and accolades?
It has been excellent, couldn't have been better! I am proud recipient of a number of highly-coveted awards in the world of hairdressing.
They include:
01) L'Oréal Professionnel Colour Trophy, 2005; category 'New Generation Winner'
02)L'Oréal Professionnel Colour Trophy, 2005; Regional Grand Finalist; category 'New Generation Winner'.
03) L'Oréal Professionnel Colour Trophy, 2006; Regional Grand Finalist; category 'Colour Trophy Winner'
04) Images Most Admired Personality in Indian Hairdressing, 2013
05) I Diva – Most Preferred Hair Educator in India, 2015
What is the USP of Vipul Chudasama?
My USP!! Do not only educate but also inspire!
What is unique about creating collections?
Hairdressing is a profession at the cutting edge when it comes to technique and creativity; we try to help to develop the skills, confidence and imagination on how to design hair, to stand out from the crowd by creating unique trends and hair fashion and we strive to create these unique trends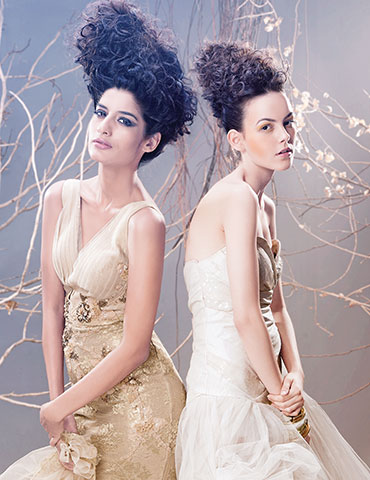 What goes into getting a perfect hairstyle?
I strongly believe, you can make any perfect hairstyle by "respecting hair."
Your views on the importance of education in this industry?
My point of view on education in this industry is that "The rule is consistent practice". Next year I am going to start the academy in Mumbai.
What inspires you in this business?
My inspiration is, "people and fashion" around me.
What are your future plans?
To begin with my future plan is establishing the academy followed by salons.