Ryan D' Rozario talks about how the lockdown has affected men's grooming and what they should avoid doing at home.
Men's grooming trends have evolved and how! Over the last few years many new brands, gadgets have been launched, making for diverse options to cater to individual choices. Unfortunately the COVID lockdown has compelled men to compromise with their grooming choices.
In a conversation with SS WEEKLY, Ryan D' Rozario, Director & Owner, Salon MUAH sheds some light on common grooming mistakes he's fixing at this time.
What are your observations with mens' grooming at this time?
Most of the clients I'm looking at, after the lockdown, have tried haircuts at home since the growth got messy. Many of them have grown their hair long, have scruffy beards and are liking it!
What's important is to know is that monsoons make the hair wavy, curly and frizzy. So, a timely trim is imperative and if the texture is not working well with the weather, then I'd advise to cut it for now and wait till the rains are over and then regrow the hair with proper care and maintenance.
What should men avoid doing at home?
The most common grooming mistake is that during the lockdown a lot of men have got haircuts done at home. Most home haircuts go wrong and need repairs, but the second most common error many men do is first time hair colour. The hair colours easily available in the market usually look extremely black and unnatural. After 3-4 applications it gets difficult to undo the damage, in many cases takes a toll on the hair texture and dries out the hair. It has become common these days due to premature graying of the hair.
The trick is to avoid hair colouring at home, in case of an urgency (only), use some mild hair colours available that are argan infused and don't look black and patchy, which work really well for men.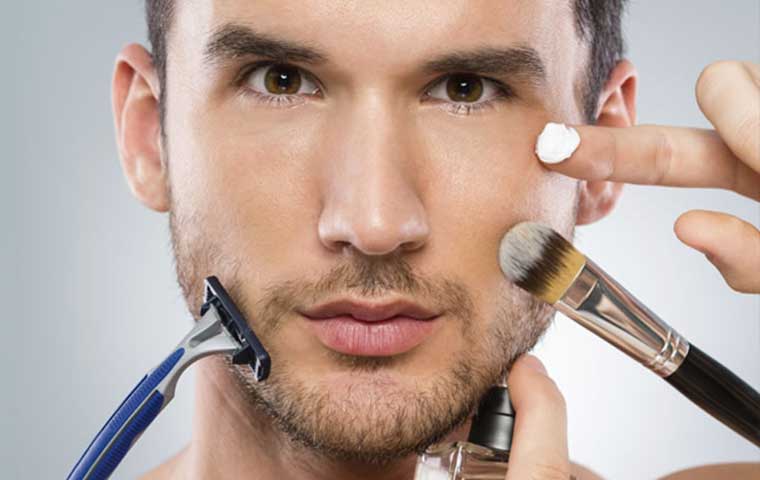 What essentials should men always have in their personal grooming kits?
Products:
A good shampoo depending on the hair type and texture, and avoid a regular conditioner.
Moisturizing for thick, coarse hair
Volume shampoo for fine or limp hair
Purifying shampoo for oily scalps
A leave-in product/ conditioner which conditions and doubles up as a styling product on a daily basis.
Tools :
A grooming clipper set with attachments, preferably a multi groomer with clipper guards for hair, beard, nose & ear hair, body groomer, etc. especially after the lockdown, I think it's a must have.