Winner Aditya Kumar Sharma shares a step-by-step decode to achieve his winning look
The recently concluded HBS 2022 Contemporary Bride Competition was won by Aditya Kumar Sharma, an MUA and influencer from Lucknow. He was the previous winner of the HBS Make-up Competition in 2019 too. Aditya was amoung the 8 young talented hair and make-up artistes to be selected as StyleSpeak Young Gun 2022 to do a demo on the Young Gun's Stage at HBS this year.
Aditya shared with StyleSpeak a decoding of the phenomenal look that won him the trophy at the HBS bridal competition. The steps you should follow to re-create this beautiful look are as follows:
STEP 1
First clean the face and then apply hydrating cream for face hydration.
STEP 2
After that, apply the mac fixer for fixing the moisturiser.
STEP 3
Then conceal the chin and under eye area.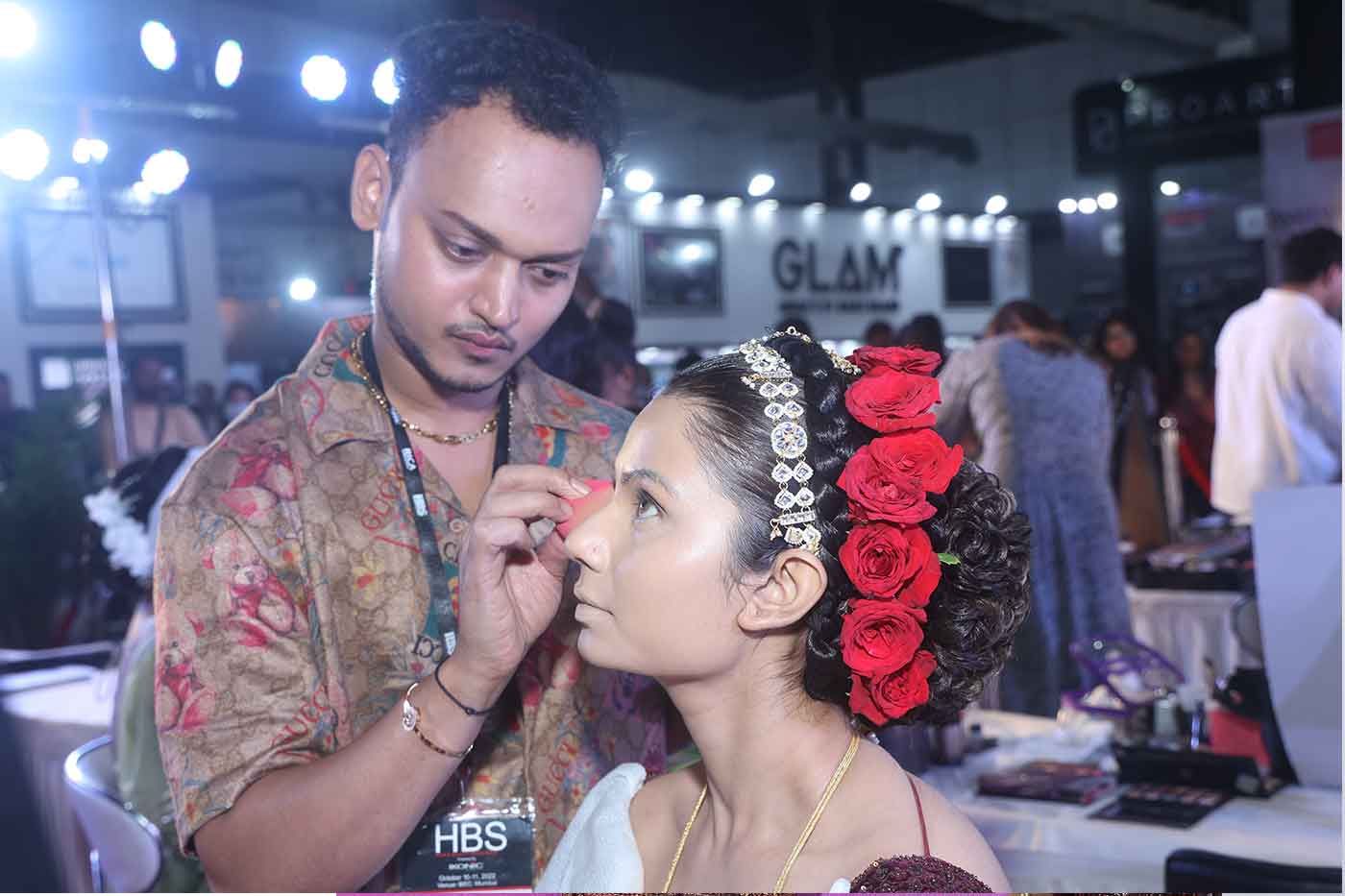 STEP 4
Apply the hd foundation according to skin tone and then for extra coverage and fair look, apply one shade light foundation.
STEP 5
For the pinkish soft look, apply huda cream blush.
STEP 6
Then for highlighting the T zone area and cheek bone apply the light concealer.
STEP 7
After that, fix the foundation with loose powder and then fixer again.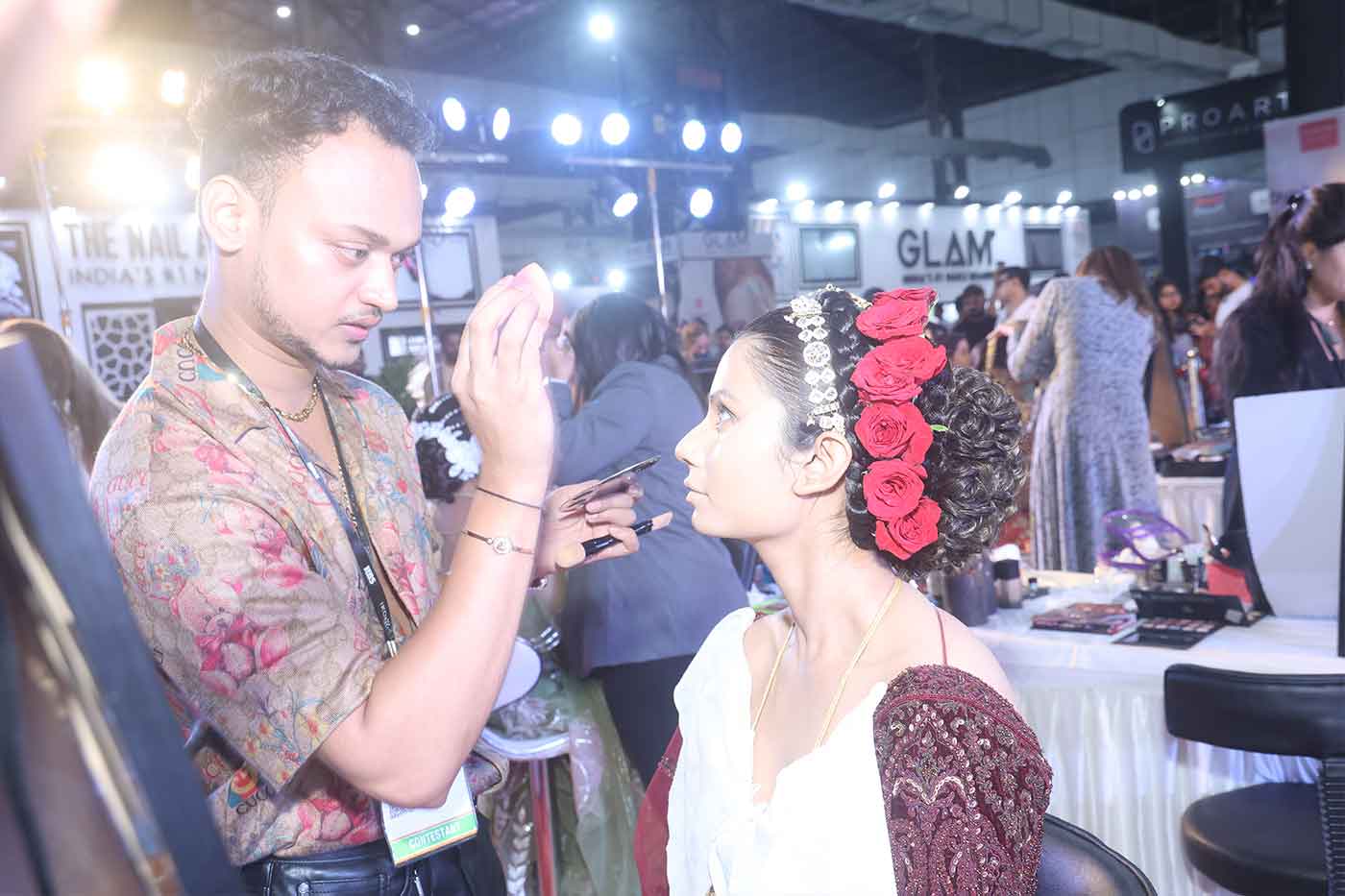 STEP 8
After that do face contouring and then apply blusher.
STEP 9
Then highlight the face with highlighter.
STEP 10
For eye makeup first do contouring on eye with brown eyeshadow then apply dark brown eye shadow and after that apply some copper colour glitter.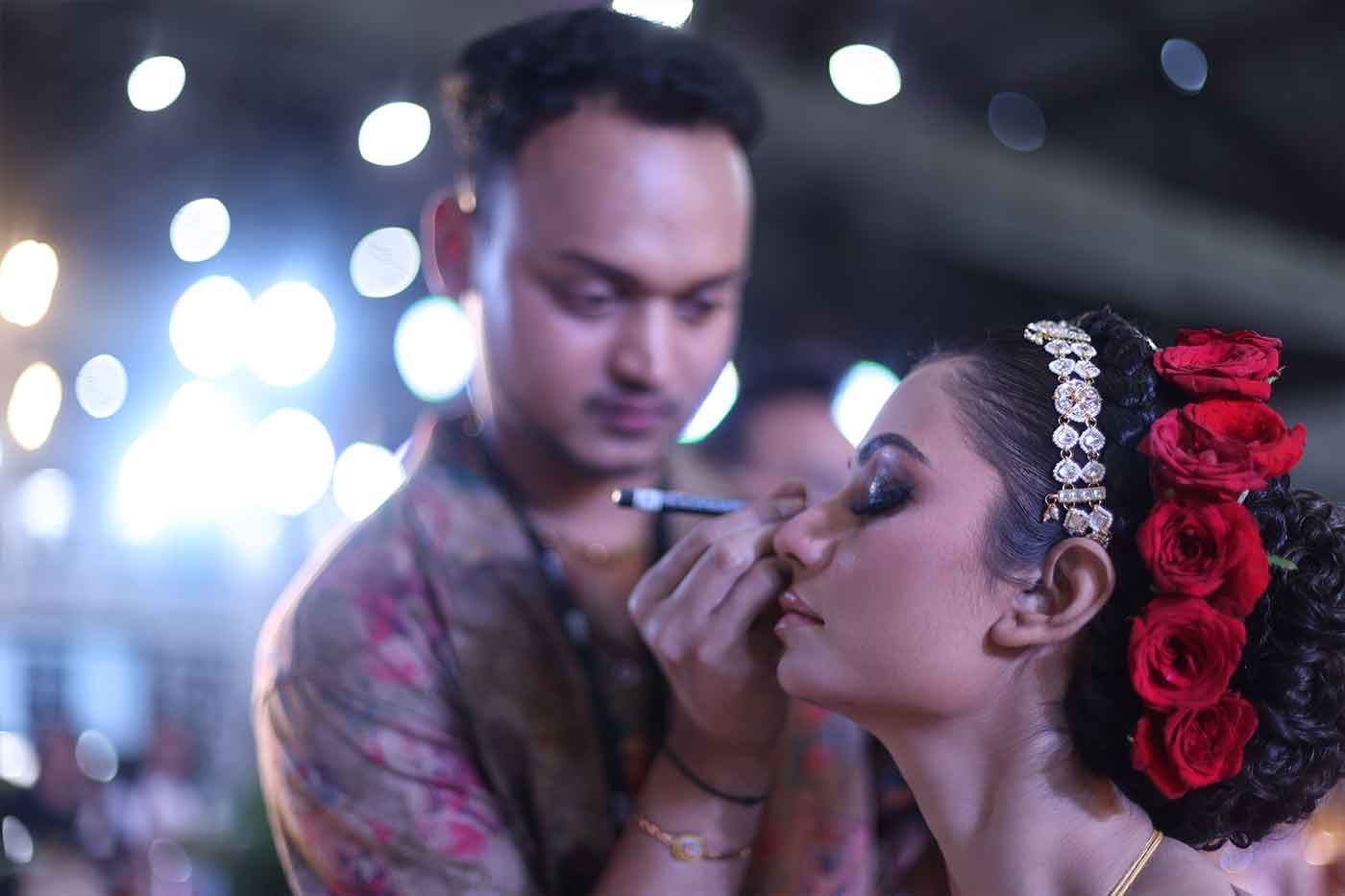 STEP 11
Then apply wing liner, apply eyelashes and mascara.
STEP 12
For giving the eyes a soft makeup look, apply natural brown eyeshadow on lower line of the eye.
Finish the look with lipstick.