StyleSpeak looks at the best features offered by popular scissor brands which ensure precision cuts and ease of use
TScissors are the most important tool for stylists. The perfect pair not only ensures a great haircut, it assures ease of use and comfort for the stylist. But choosing the right pair is imperative as there are many choices available.
While most hairdressers have their favourite brands, new launches promise new materials, technology, design etc. all designed to increase precision and efficiency.
We bring you some brands with exquisite features to help make your best buy.
Tips
Invest in a scissor that reduces hand fatigue
Size is imperative as it helps in cutting different styles
Check the type (Convex or Bevelled) before you purchase
ALAN TRUMAN
59W Scissor:
59W is a 5.75 inches full-offset professional cutting scissor. Its offset construction makes it extremely comfortable to cut, hold and control in any cutting technique. It's a laser sharpened sword-edge blade cutting scissor with pink-gold holographic coating and smooth laser engraved design on its outer finger rings not only looks mesmerizing but works equally well. Sleek, ergonomic and lightweight it can be used for basic and advanced cutting techniques with ease and convenience. It's balanced 3D blades ensure stress free cutting experience and feel with absolute stability. It has smooth comfortable finger-rings with a broad finger rest and adjustable pivot screw for blade tightness adjustments.
Cost: Rs. 5999/-
Available online and all leading beauty retailers.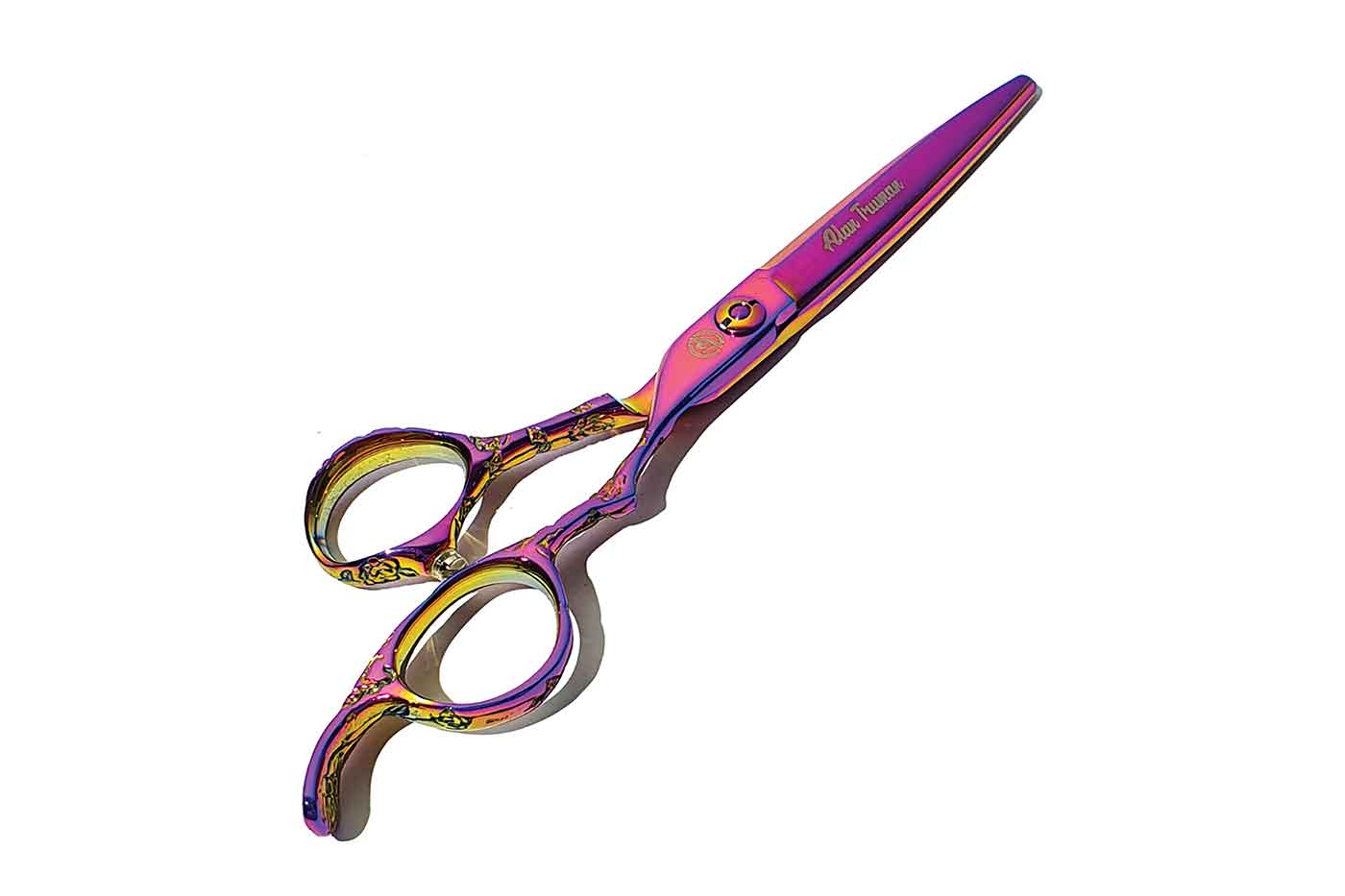 IKONIC
IK – R55
A stunning blend of simple functionality and sublime finesse, the IK – R55 is not just a nifty haircutting scissor, but a result of top notch innovation and astute craftsmanship.
Made from premium stainless steel, this svelte little wonder boasts of glistening silver blades and a matte black handle that exudes understated elegance. The accurate trimming and super fine cuts this scissor offers is second to none making the IK – R55 the stylist's most trusted companion!
Cost: Rs 3600
Available onwww.ikonicworld.com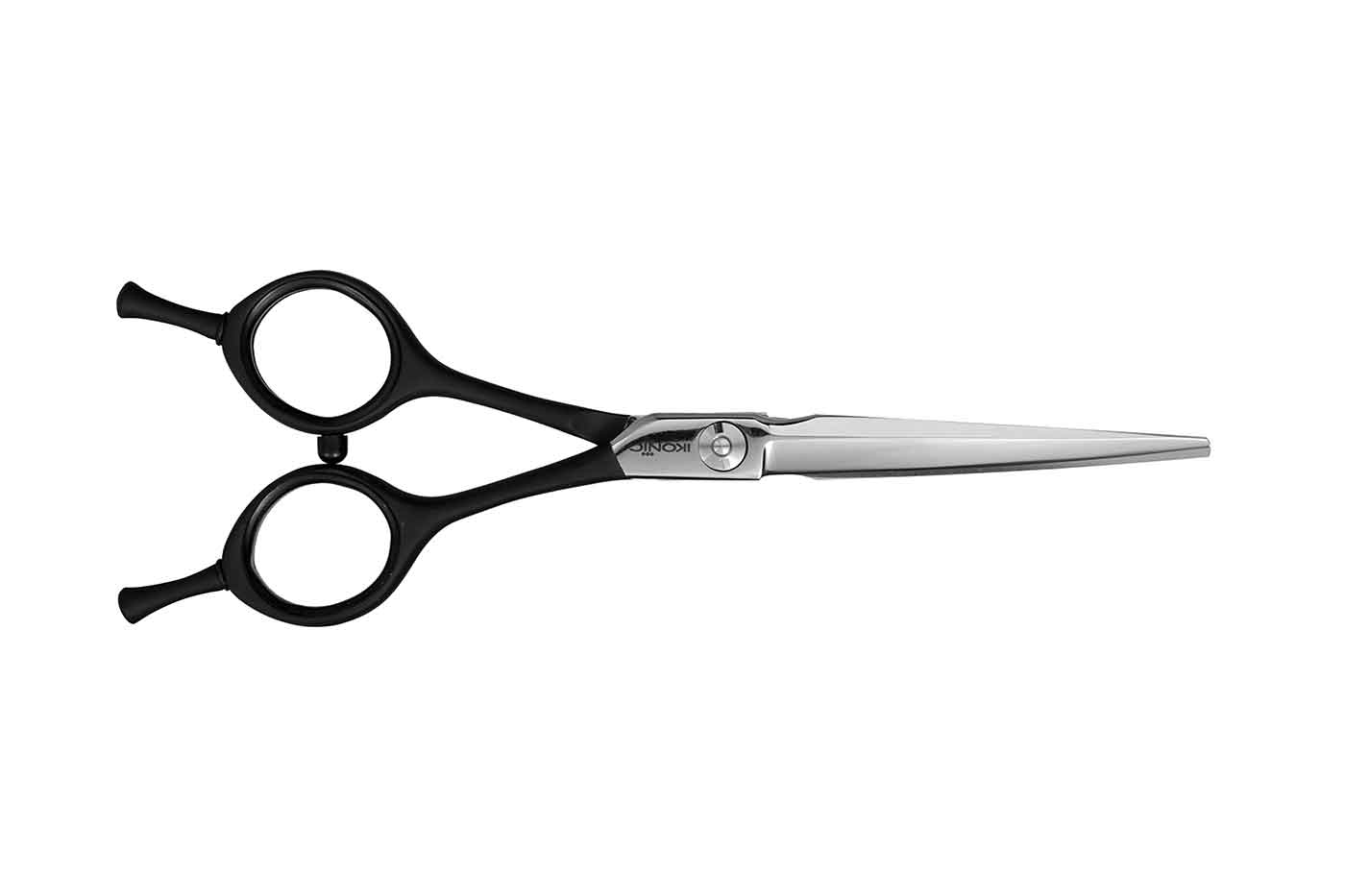 OLIVIA GARDEN
Precision Cut Shears
These finely handcrafted shears provide exceptional control to create the most creative haircuts. Ergonomic handle design has a special dip for fingers. Optimal finger rest positions for effortless cuts with all fingers. Micro tension dial
with an adjustable knob for precise tuning. Its offset handle with special thumb curvature keeps the hand relaxed in the natural open position. Crafted with a comfort silencer and hand-honed razor with sharp convex blades. Ultra-sharp blade edge for an effortless cut. Shears reinforce steel alloy for extra strength.
Cost: Rs. 9900/-
Marketed & Distributed in India by Esskay Beauty Resources Pvt Ltd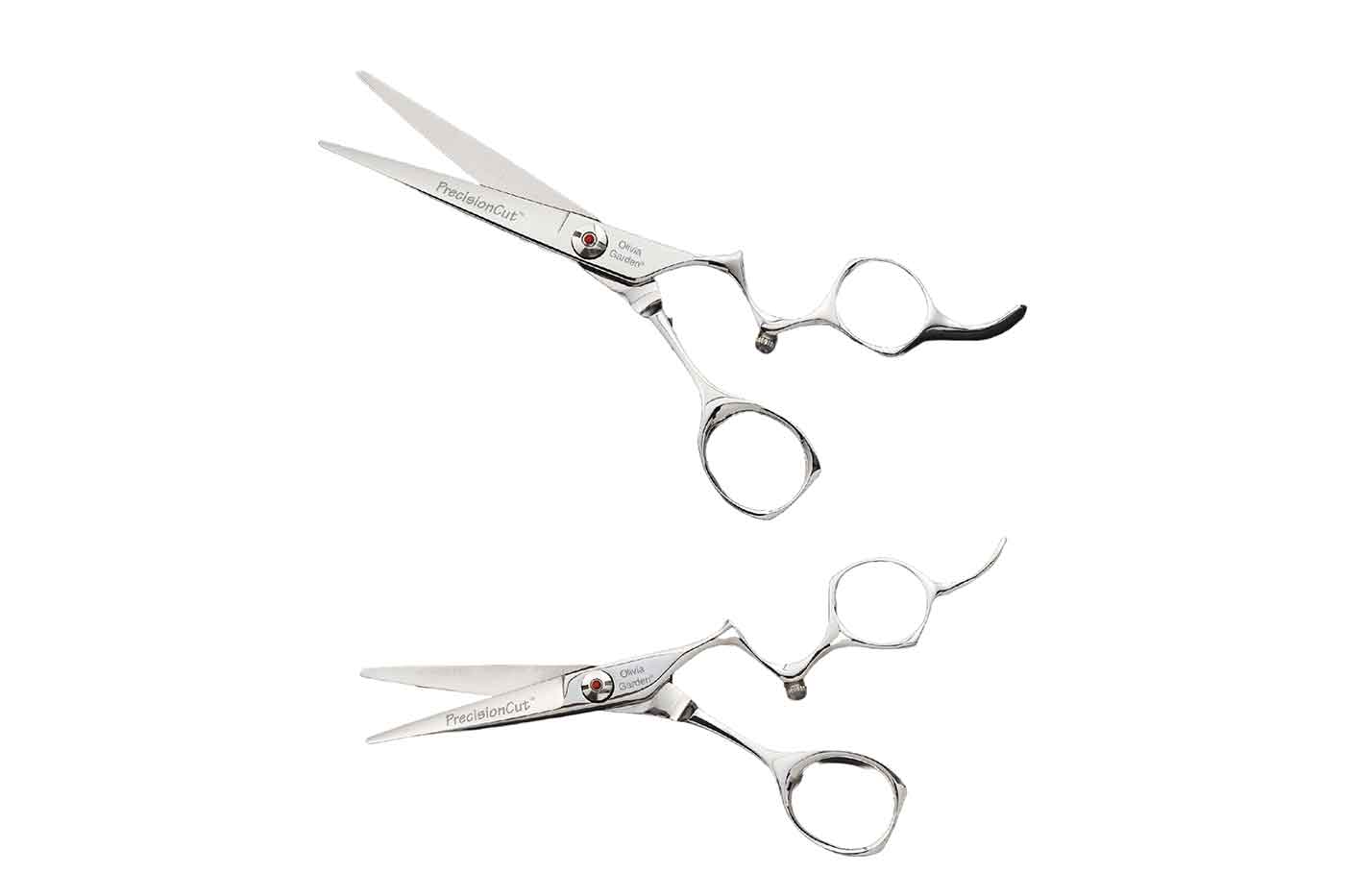 Mr. Barber Classic Hair Scissors
Sharp, precise, and finely curved high-quality stainless steel scissors specially designed for hair cutting and perfect trimming. It's sharp blades, solid material, screw technology and ergonomic finger ring make the scissors comfortable, smooth, and flexible to use. The rose gold shears are specifically designed for use by barbers or stylists offering comfort of use..
Cost: Rs. 3250/-
Marketed & Distributed in India by Esskay Beauty Resources Pvt Ltd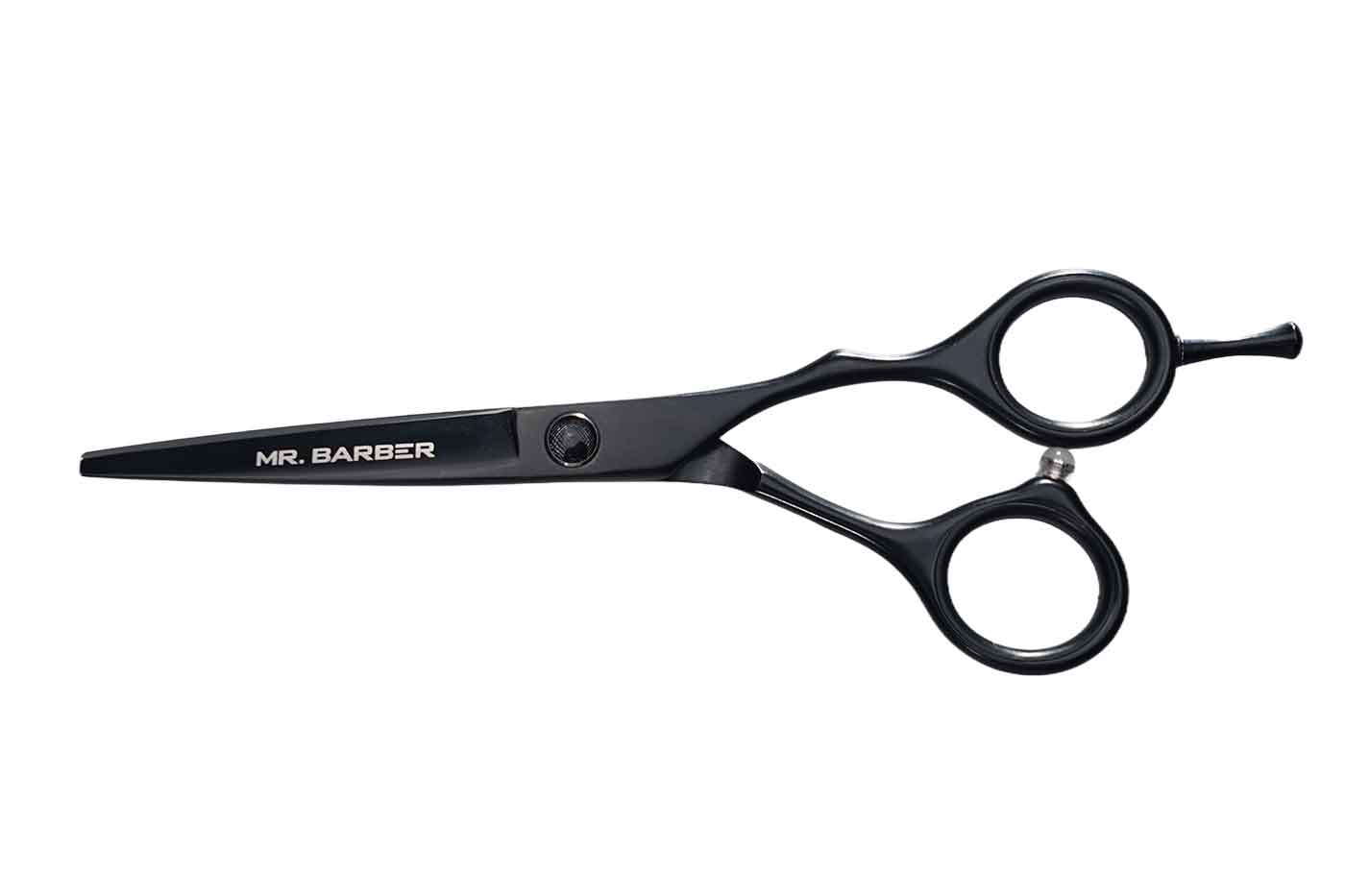 KRAFTPRO
SWB Scissors
A Hi Tech Black coating dual and an elegantly textured scissor, the SWB scores as much on its looks as it does on its design. The high tech coated scissor comes with a thinning version as well making it any stylists' dream
Available in 5 " / 5.5" & 6"
Cost: Rs. 2650/-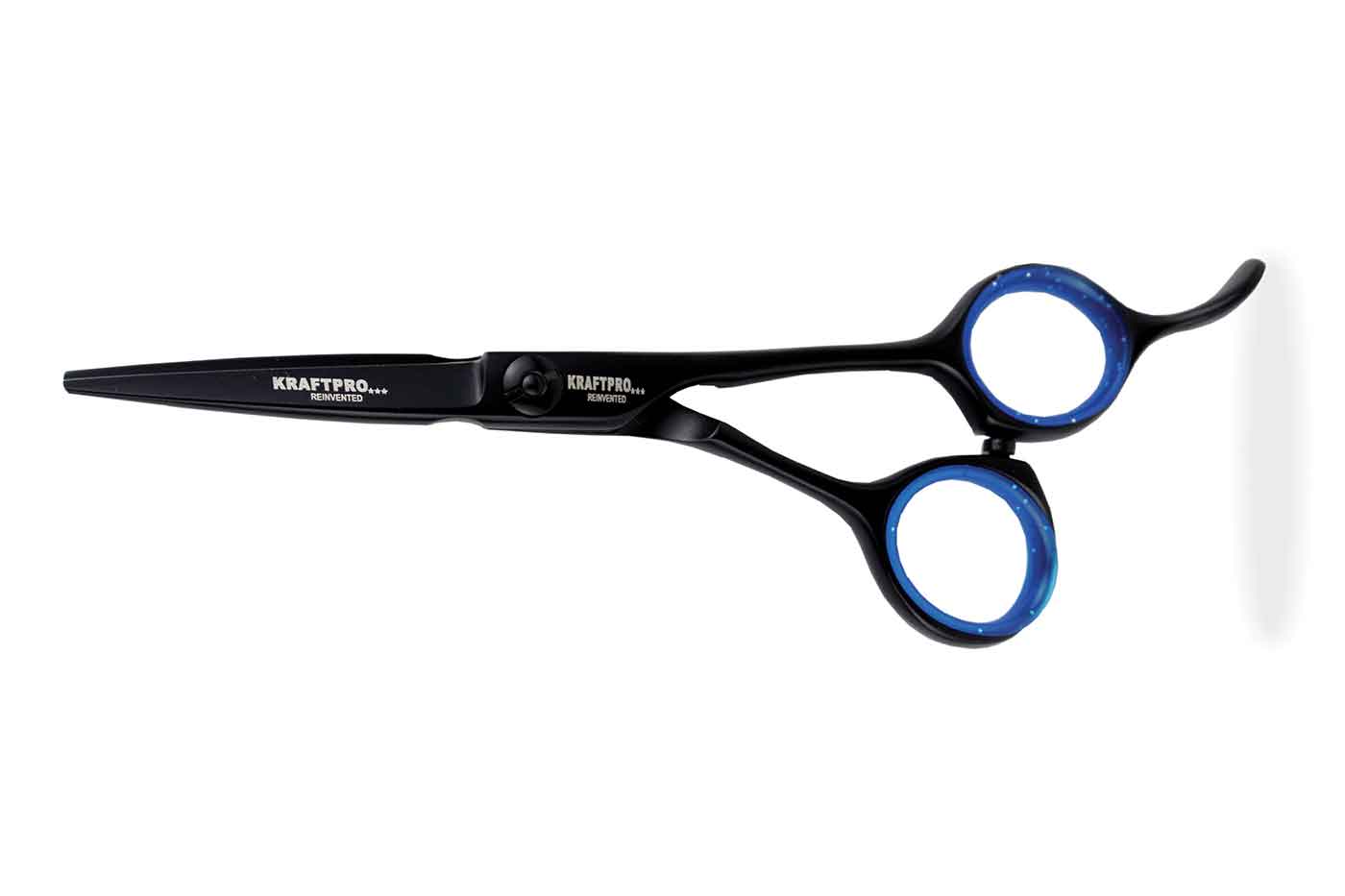 JOEWELL
New Cobalt Series: NC-6
It is a popular series made from a supreme Japanese black cobalt alloy giving it a great feel, with light weight and smooth action. They have standard blades which are ideal for everyday use and make it a perfect tool for professional hairstylists. With features like standard Joewell blade, cobalt base alloy, precision flat crew, the size of the finger hole is regular and finger rest is removable.
For more details: Call : 8080516655;Email at: [email protected]
Cost 6.0": Rs. 23,000