Reliving the unforgettable red carpet looks from American Music Awards 2019!
Ciara
Where: American Music Awards 2019
Look: Sleek Diva
Why we love it: Ciara arrived on the red carpet in an electric blue power suit designed by Balmain. She paired the oversized pin-striped blazer jacket with flared bellbottoms pants and chunky modish jewelry. The 34-year-old songstress rocked long, loose waves of her brunette tresses gracefully draping them over her shoulder. The "Level Up" star slayed her extra dramatic eye make-up look with stunning gold-covered lids and cobalt blue eyeliner, keeping the rest of her make-up simple with just an elegant touch of cool-toned pink lipstick.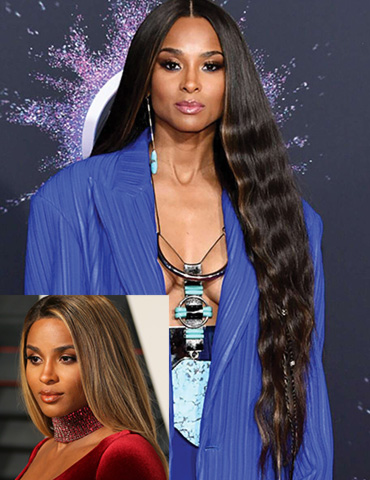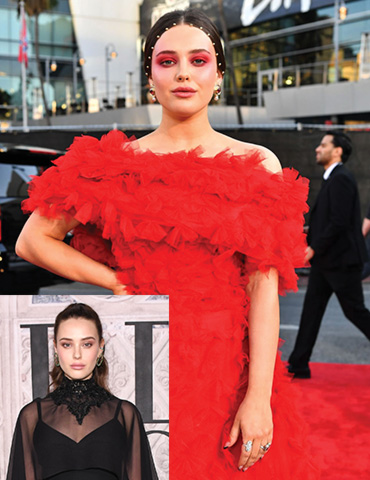 Katherine Langsford
Where: American Music Awards 2019
Look: Romantic Drama
Why we love it: Between her fire red eye-shadow and golden studded hair accents, Katherine Langford perfectly embodied the ethereal romance aesthetic! The actress adorned a dreamy red Rodarte ensemble featuring sensual off-shoulders and textured floral appliqués. Her fashion-forward make-up included fiery-red velvet eyes creatively diffusing into blush finish accompanied with a neutral flushed pink pout. Langford's long hair was gathered in a low ponytail at the back with small bead embellishments added to her hairline in a crown pattern to complete this unique look further.
Halsey
Where: American Music Awards 2019
Look: Bohemian Glam
Why we love it: Halsey was a sight to behold as she adapted to a more colourful theme as a red carpet inspiration! The singer stood out in her puffy, floral outfit with her quirky ruffles, glossy brown lipstick and water-colour eye shadows indulging in a magical twist of pink, blue and orange shades and jewels all around her eyes and bleached brows. Then, she opted to play off her wine-red locks into a high knot and wear satin sandals to enhance her playfully flamboyant yet glamorously bohemian styling.