This popular ingredient is trending in skincare for all the right reasons
TSkincare today has advanced to a large extent with Vitamin C being the main ingredient in several products. The antioxidant is well known for its benefits that include skin tightening and brightening properties. Suitable for most skin types, vitamin C works wonders on the skin and eliminates dark spots, and is a must have in your beauty kit.
Vitamin C has gained in popularity with everyone seeking a healthier and brighter skin and most skincare enthusiasts wouldn't skip products infused with Vitamin C.
StyleSpeak brings you products Here's a list of Vitamin C infused products that you should miss recommend to your clients .
Dermalogica Biolumin-C Serum
Infused with vitamin C, this is a multitasking serum comes with a blend of vitamin C, chia seeds, peptides and AHA. These skin-enriching ingredients brighten and hydrate the skin.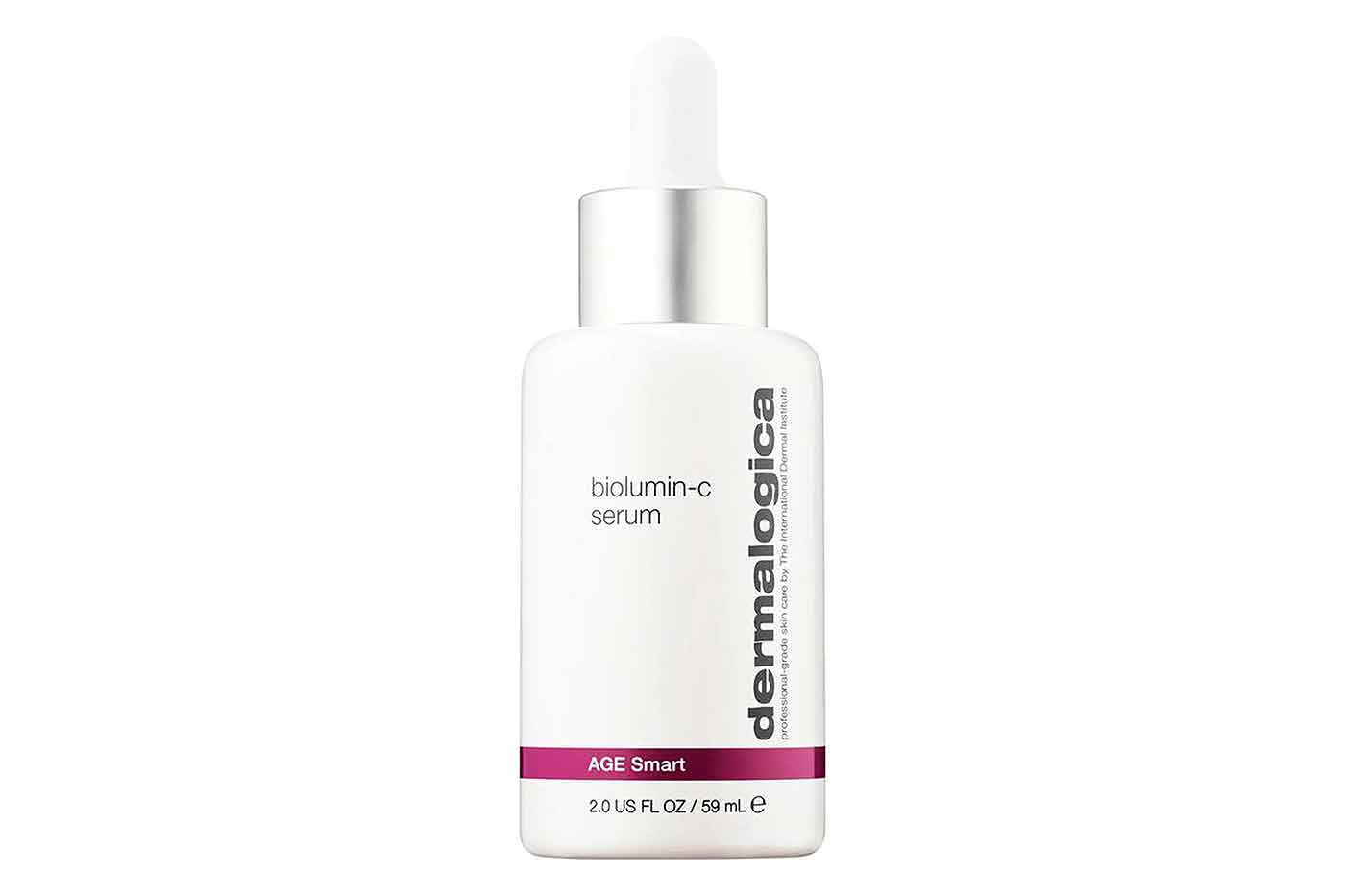 Skeyndor Power C+
This is a serum with triple antioxidant action with vitamin C and extract of pomegranate and acai. It acts as a shield against cutaneous photoaging. It provides an intense "light effect" on the face and enhances the production of collagen and unifies the spots.

Blu Essentials Serum For Refreshing Skin
Blu Essentials introduces Fresh Vitamin C Serum in India. This serum is refreshing, highly potent and 100 percent stable. It targets common complexion concerns and treats uneven skin tone, rough texture, fine lines, acne scars and dullness. The serum contains amla, aloe vera, berberis, bhringraj, brahmi, calendula, chamomile, haldi, japa, methi, neem, jatamasi, licorice, manjistha and psoralea.

Olivia care flawless skin
The Vitamin C + Hyaluronic Acid Everyday Facial Oil is rich in vitamins and antioxidants. It is suitable for all skin types. Just a few drops of Vitamin C + Hyaluronic Acid a day leaves your skin bright and clear. With ingredients rich in anti-aging benefits, give your skin some much deserved TLC and enjoy glowing skin all day. Use as a daily moisturizer for healthy and smooth skin.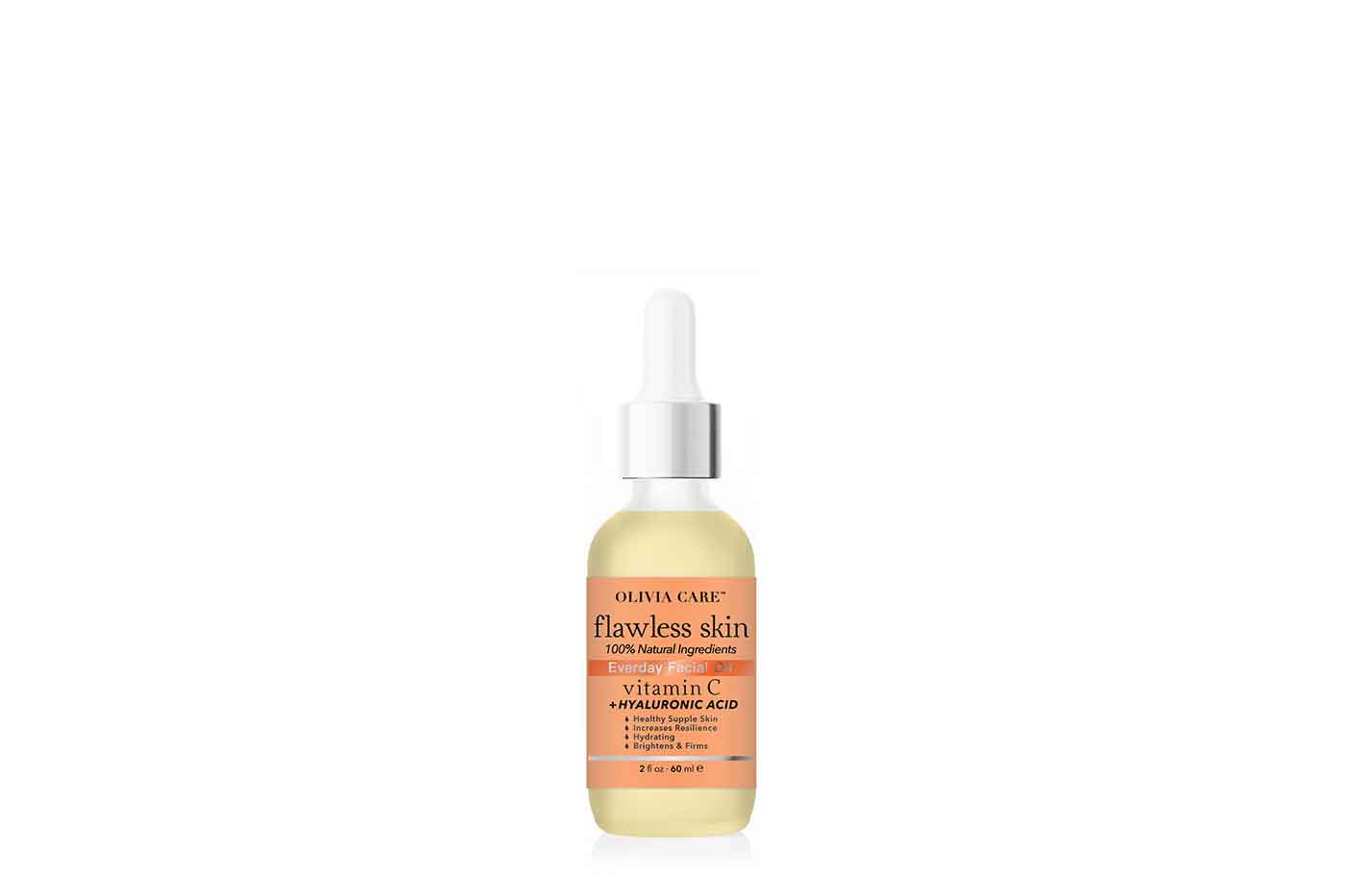 +
Aminu Bright & Glow
The base of this Vit. C body oil comprises of 9 incredibly nourishing oils, including cold-pressed coconut oil, grapeseed oil, and Moroccan argan oil. An excellent source of essential fatty acids,
antioxidants, vitamins, and sterols, this vit C body oil firms, revitalizes and tones the appearance of skin. After a few weeks of using this oil, your skin will be stronger, softer, and deeply fortified.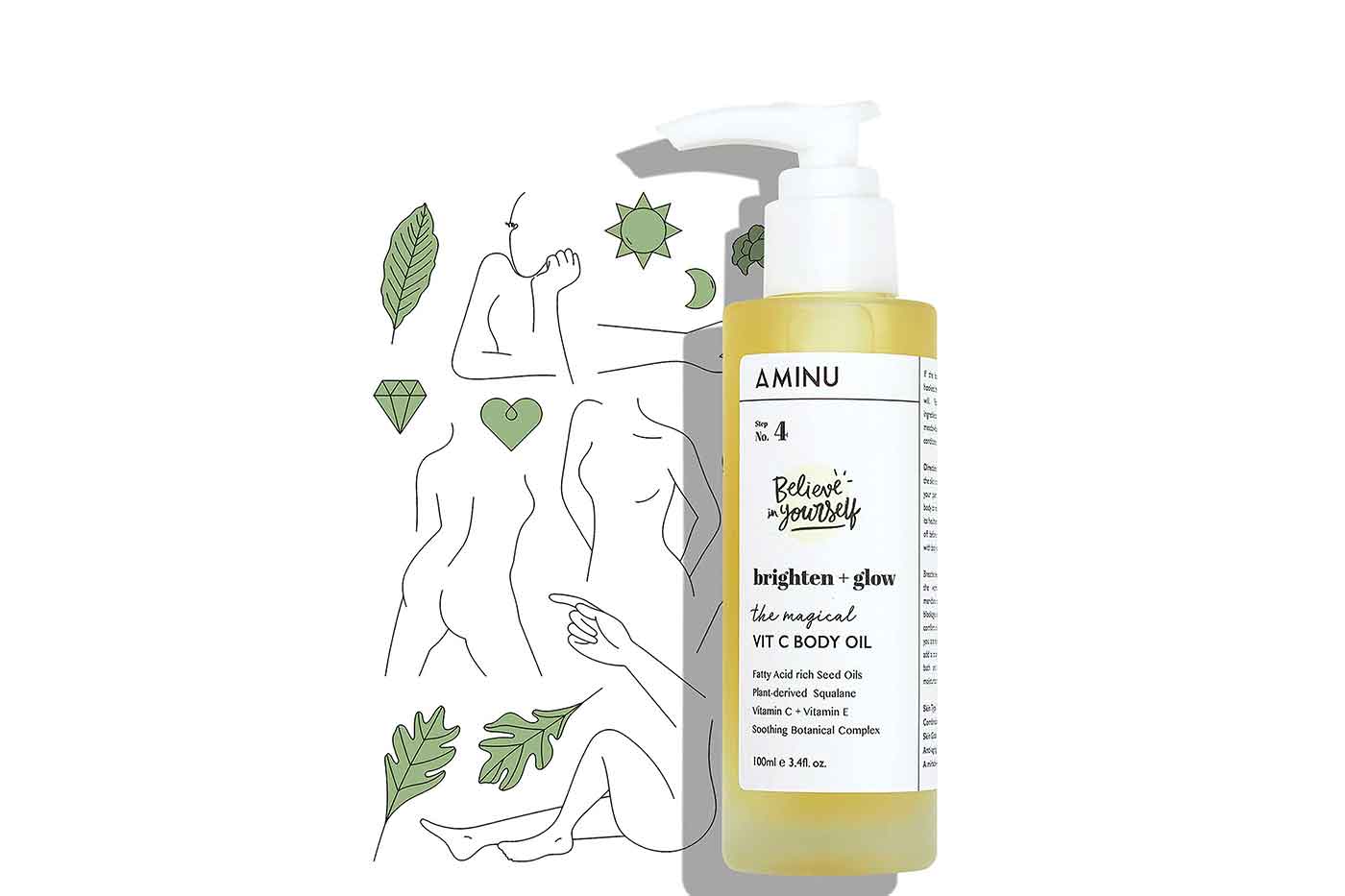 Comfort Zone Skin Regimen Vit C booster
This concentrate with Vitamin C protects the skin from free radicals and stimulates the synthesis of collagen. Stay fresh sachet maintains vitamin C in perfect condition until its activation. It is effective on dark spots, uneven tone and dullness.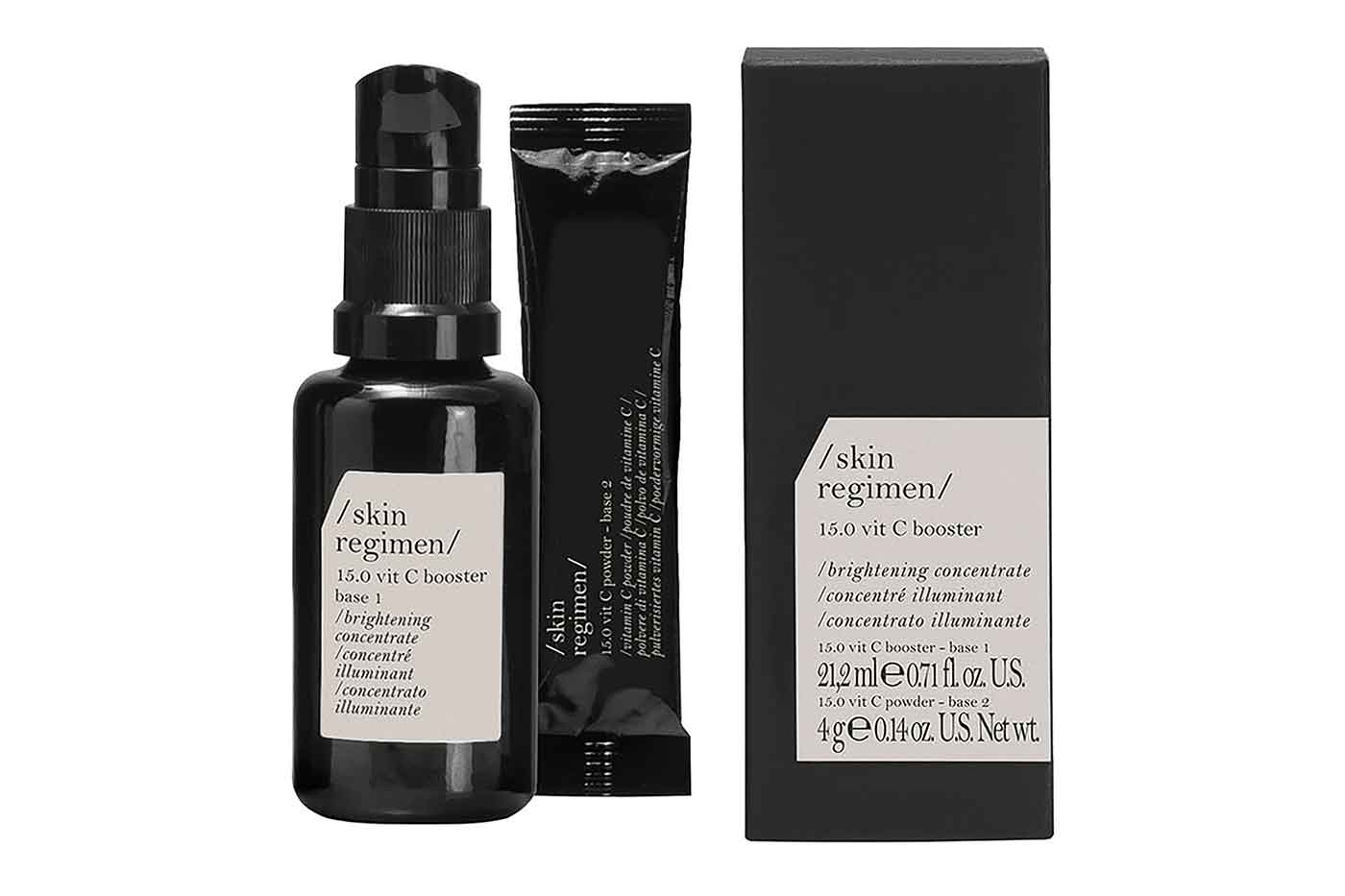 La Roche-Posay Vitamin C serum
La Roche-Posay Pure Vitamin C10 Serum is the new antioxidant solution with pure vitamin C, salicylic acid, and neurosensine from La Roche-Posay, especially created to unveil the full radiance of sensitive skin. This innovative product provides the skin with both renewing and anti-aging benefits, as it targets wrinkles and fine lines, dullness and lack of luminosity, and irregular skin texture. The light, serum-like texture is easily absorbed, leaving a velvety and non-oily finish on the skin. For this reason, this product is perfect as a make-up base.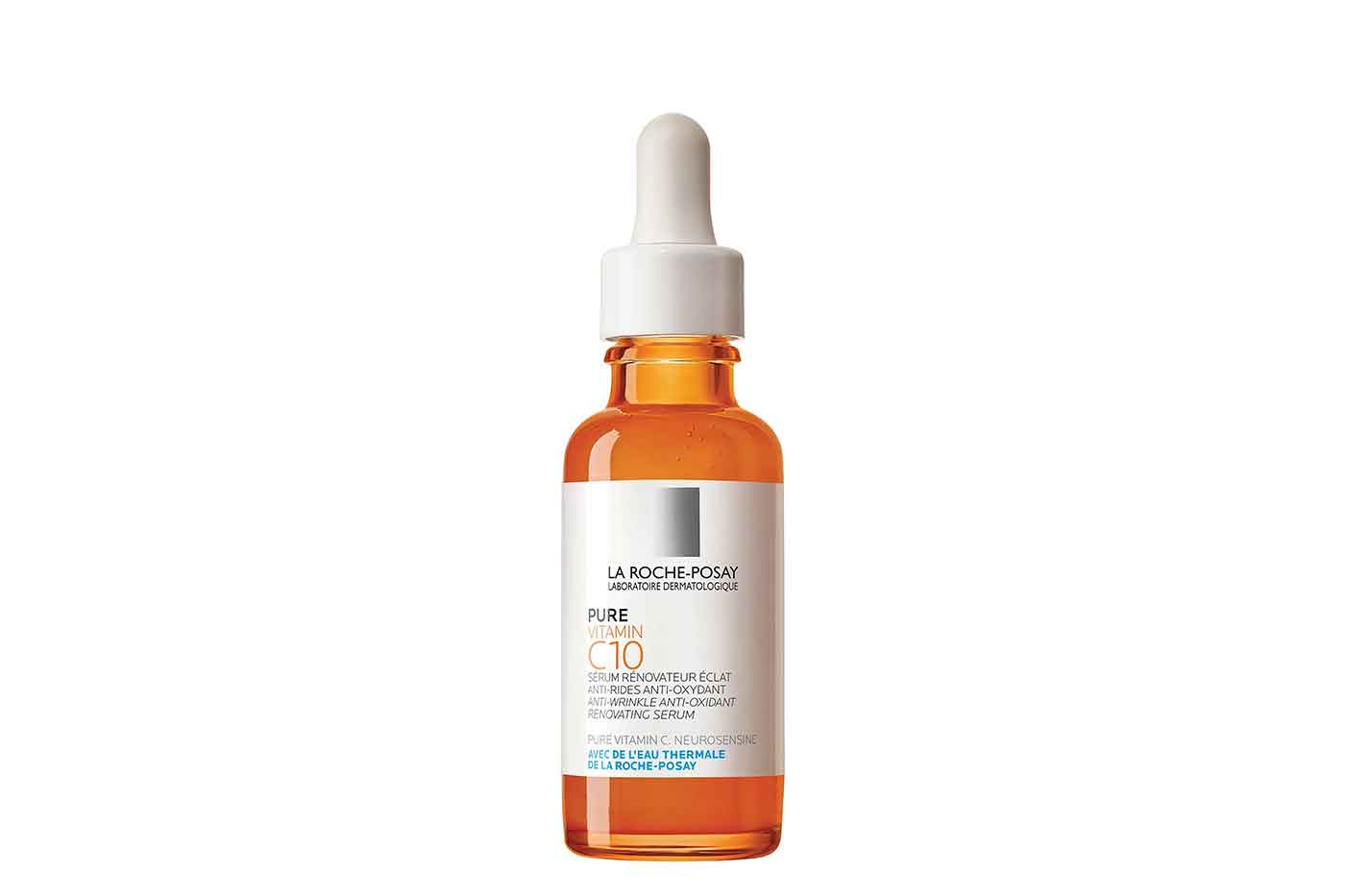 Lotus Organics Vit- C Glow Face Oil
This is a glow recipe carefully crafted with Cold pressed 100% Certified Organic Lemon Verbena, Carrot Oil, Sweet Almond Oil, and Olive Oil to pamper your skin & make it brighter and plumper. It will infuse your skin with new energy, youthfulness & radiance. The lightweight, soothing texture is non-greasy and melts gently to help visibly make the skin plum & radiant.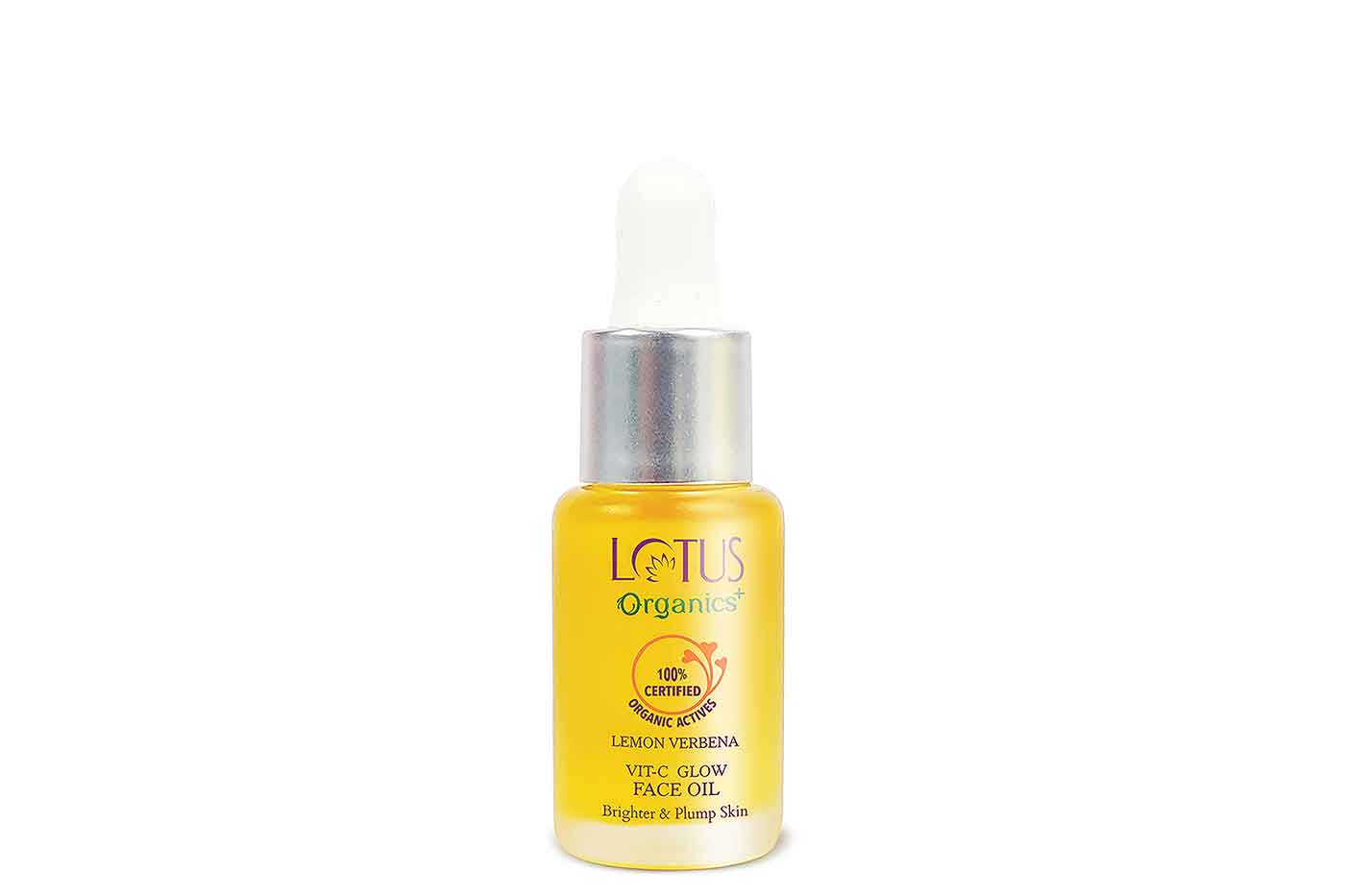 Jeannot Instant Glow (In-salonVit. CTreatment)
This supercharges the skin and gives it an instantly illuminating and even toned effect. Instant Glow In-Salon Vitamin C treatment restores radiance to dull skin. For a renewed, brightened and glowing skin. It's enriched with the ultimate form of vitamin C. This Ethyl form of Vitamin C is quick to action, while being highly stable among other derivatives. Exceedingly effective in boosting collagen synthesis and lightening skin, it is recommended for tired and dull skin.