Colourful constellation manis to the French manicure with a twist, here is the latest nail art craze that is flooding Instagram
A manicure can be a girl's best accessory – affordable, easy, and not time consuming. it is a mood lifter that can get you party-ready in no time. So let's take a look at all latest nail trends that have been making waves at the runways and red carpets for a while now.
From cool new takes of old favourites to entirely new ideas, the year 2020 is all about bold nail trends. So be unafraid to ask for these cool manicures that SS takes you through before your next nail appointment.
Classic-meets-Cool
The French manicure is back with a twist. This year you will find nail artists stepping away from the classic white tipped French manicure and instead add a pop of colour. Make it bright with yellow or red or even go in for metallic blue and purple. Add a gilded touch to it with oval gold studs around the nail tips if you want to add some glamour quotient to your nails. Or go quirky pairing two unexpected colours like light brown and deep-teal or by covering the edges with a metallic polish.
The updated French manicure also comes with a change in the shape. Moving away from the classic played-out straight line to almond-shaped nails to give them a softer look. So go and have some fun with the classic French manicure.
Mismatched Nails
Another nail look that is trending this year is mismatched nails with endless colour combinations to choose from. Choose a favourite colour scheme from neons or nudes or even moody hues and paint every nail in a different shade. For a more subtle look, you can have five shaded in the same colour family. Feeling a more colourful vibe? Amp up the fun quotient painting every finger a different colour of the rainbow. This look needs no special nail art expertise or tools. Just bring out all the old nail paints and polish each nail in a different hue and go rogue!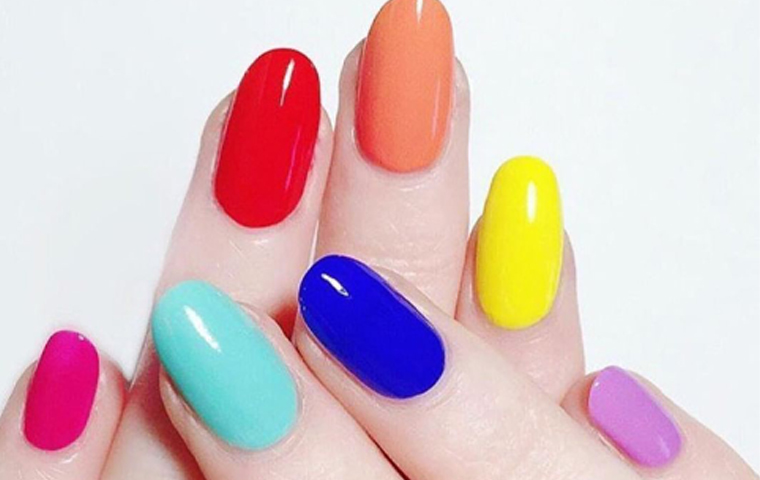 Go Celestial
Adding a playful nod to your horoscopes and the night sky are celestial designs on nails. From constellations and stars to astronomical symbols, this latest lacquer movement is a huge hit on Instagram. Some designs use small foil stars or pearls to give perfect design dimensions while others create a realistic night sky. You can connect the dots scattered on your nails and you will have ten mini constellations shining bright on a sky of your choice. If you are into astrology, then get the zodiac signs replicated on your nails. The minimalistic magic in these subtle patterns is sure to dazzle anyone.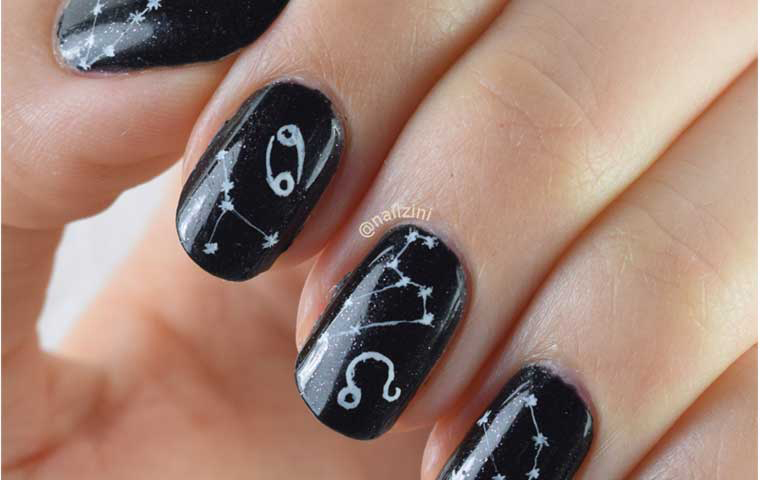 Ring Finger Glamour
Every party needs someone to make it rock and that is exactly what an accent nail does. Paint all the nails in the same shade but go crazy with the ring finger. Give it a completely different solid colour or have nail art on it. Let it be the straw that stirs the drink.
Cool Metallics
A trend that started in 2019 is getting all the more popular in 2020 – the metallic magic. This is basically a neutral manicure but it is a lot more classy. The iridescent shades adds a vibe to the manicure. From bold silver, slate gray to toasted pearl colour, metallic nails are having a moment this year. This funky mani is all over Hollywood too with the nail queen Kylie Jenner, rocking this style at many events. The metallic trend looks good in any colour and pairs best with coffin shaped nails.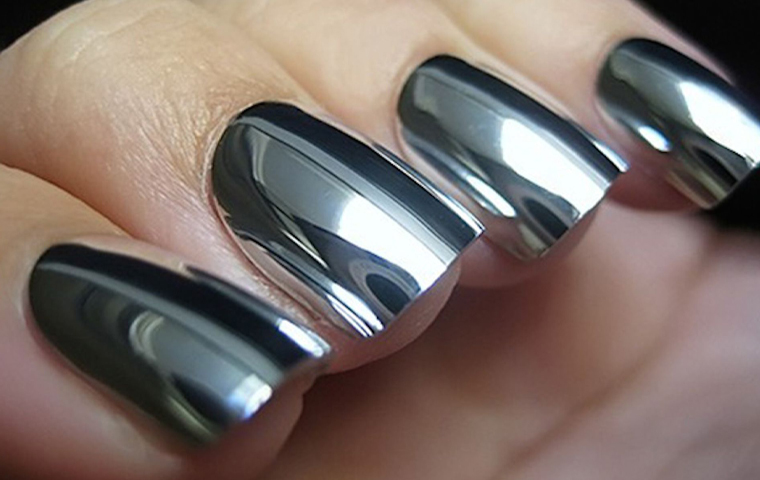 Matte makes a re-entry
Matte manis are definitely making a comeback in 2020. This sleek, sophisticated and subtle nail art option is great for professional women. From deep shades to ombre hues, this nail colour trend has become one of the most requested at nail salons.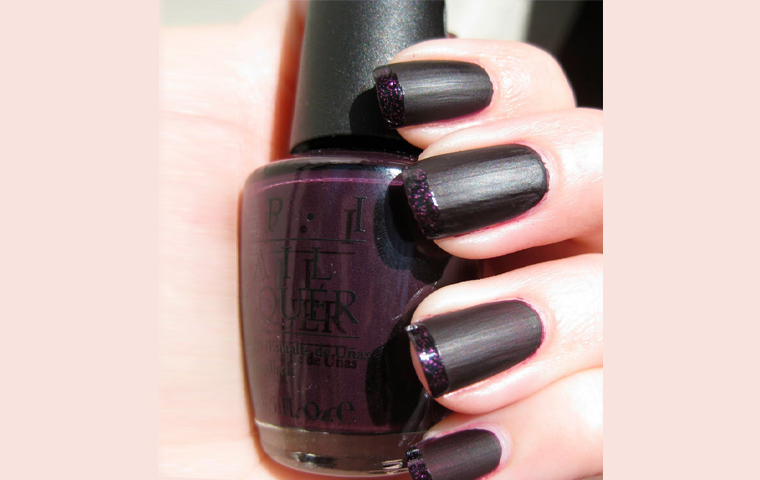 Animal Prints
Animal prints have always been in vogue when it comes to nails, and this year is no different. From a classic leopard print to snake skin and the hottest new print- the cow print – these animal nail art trends are making waves everywhere.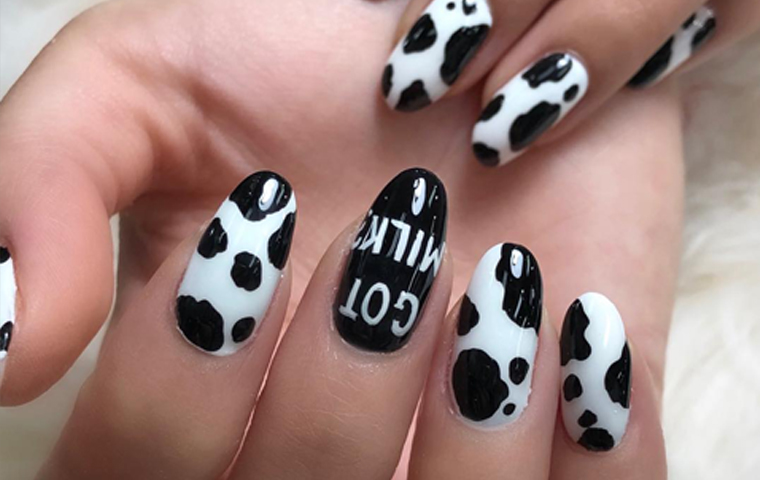 Bejewelled Nails
Add some bling to your nails with jewels and crystal of all shapes and sizes. From subtle pearl motifs to eye-catching crystals, these ornamental accents will get your nails party-ready totally in line with your glamorous attire.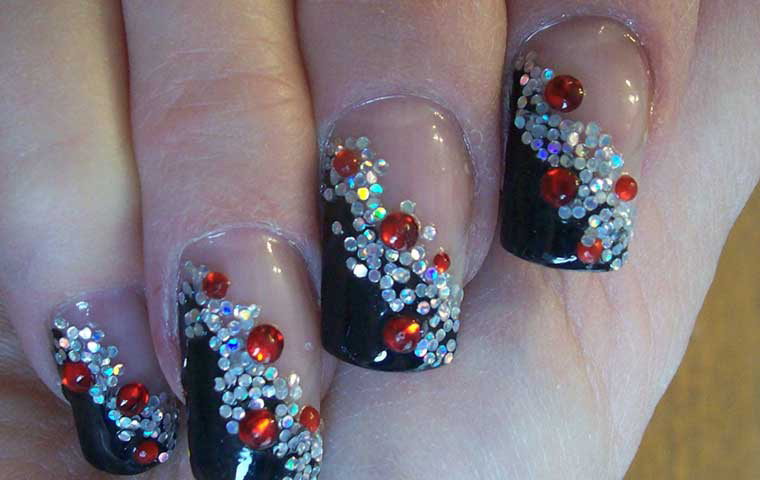 Nails are the perfect canvas to experiment all the latest trends and techniques. So go ahead and try out these trending manis to keep up with the newest in nail fashion!