Mirrored nails make a splash amongst beauty mavens this summer.
It's time to amp up the nail game with glossy and shiny manicures. Mirror nails are the season's hottest and trendiest manicure trend with celebs like Zendaya, Megan Fox and Lizzo flaunting these uber shine aesthetics. From subtle chrome French tip to a 'dipped' mirror effect – StyleSpeak decodes this hot manicure.
What are mirrored nails?
The mirror manicure is also called mirror chrome nails as it has chrome nail paint that gives it a metallic effect. What makes it unique is the stunning mirror effect seen on the nail plate. A mirror manicure involves using a coat of black or white nail paint as a base coat and adding some mirror powder over it. This powder gives a metallic appearance, akin to a reflective surface like a mirror. Last but not least, a top transparent coat is added for the perfect mirrored look. Nail experts have tweaked the basic mirrored nails to give an edgy look and feel, making them outshine when compared to other trending manicures.
Best nail length for the perfect mirror effect
The best part about a mirror manicure is that there is no perfect nail length to get the desired mirror effect. It looks magnificent on short, medium, or stiletto long nails. So, anyone who wants a classy nail makeover can go in for this manicure sans worrying about the length.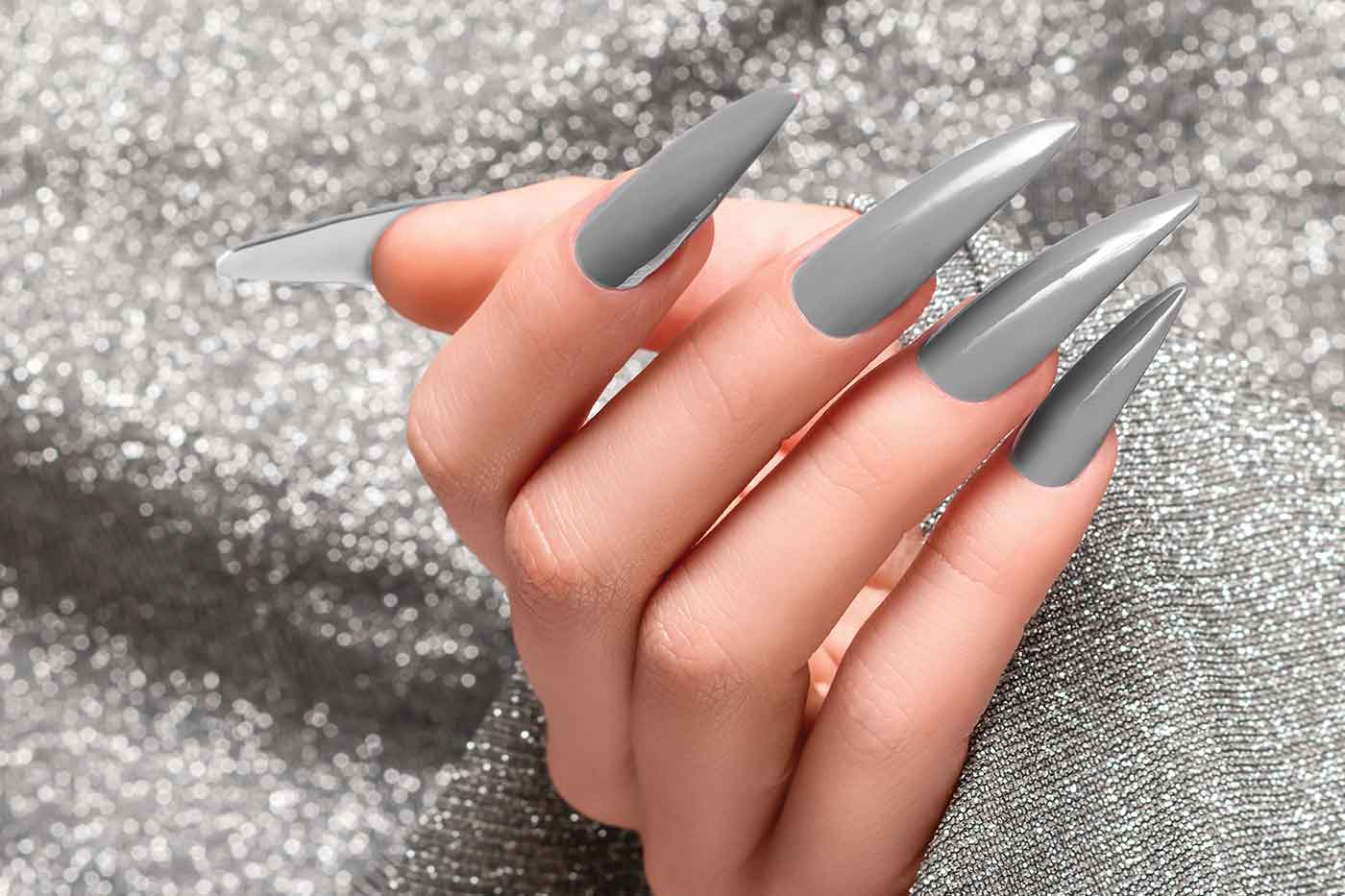 Best colours for a mirror manicure
A lot of times, manicurists get confused as to which colour would bring out the best mirror effect for a mirror manicure. Fret not, you have absolute freedom to use any colour. The shade you create depends largely on the initial choice of nail colour. Some clients like to be experimental and want to colour each nail in a different shade, while others want to go traditional and stick to one shade.
Guess what, everything works in a mirror manicure!
The most preferred tones, however, are silver, gold, and rose gold, but the effect can be attained in any shade. In fact, many clients like to match their mirror nails to their outfits, while others like them to be funkier, accessorise the nails with embellishments, stickers, and abstract nail art. So, just go with the flow and experiment.
Trending mirrored nails in 2023
Some nail experts like to paint the entire nail surface, while others keep to only mirrored tips. For a more dramatic take on this manicure, bold shades of violet and gold are also in vogue.
An edgy and rebellious tweak
For those looking for a lot of drama in their mirrored mani, nothing gets better than having a mirrored effect on the nails in vibrant hues of violet and hot pink. This edgy look is sure to make heads turn and add some bling to a night out at discos or a glam party.
Stamp it with classic silver
In line with the French manicure, this edgy design has mirrored tips with silver smileys in 2D that almost pop out of the digits. Adding some cheer to the dreary hot weather, this nail art is perfect for all those looking for a subtly dramatic manicure.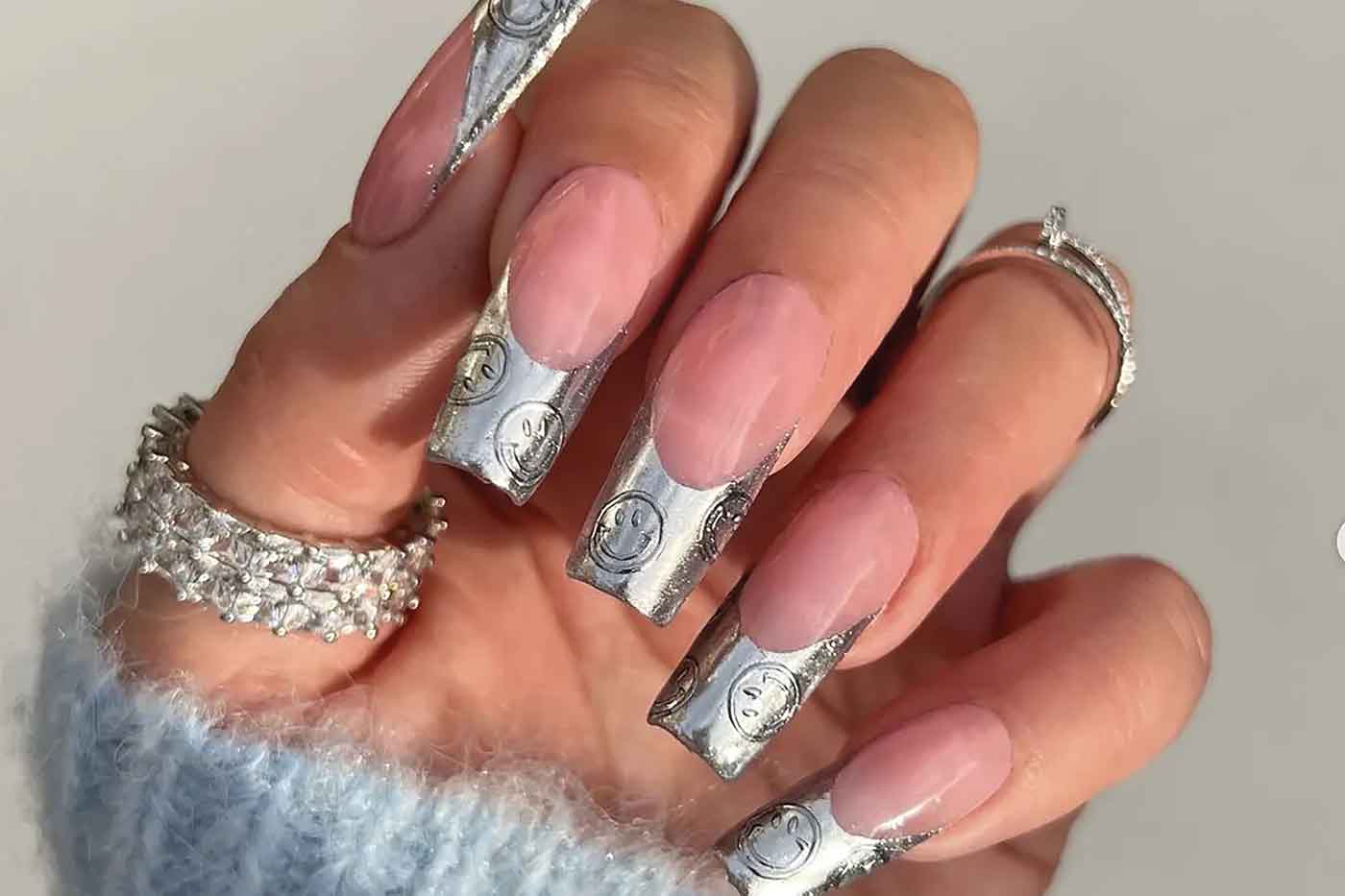 Go bold with gold
A fine blend of French and mirrored manicures, this shiny gold manicure is a favourite amongst those wanting to announce the arrival of their nails. The tips are dipped in gold down to the knuckles and left to dry, giving it a mirrored look. The interesting play of colours adds to the charm as the nails shine in different hues of gold wherever the light shines on them. For those who want a more subtle gold look, go in for rose gold metallic mirrored tips. They look classy and chic.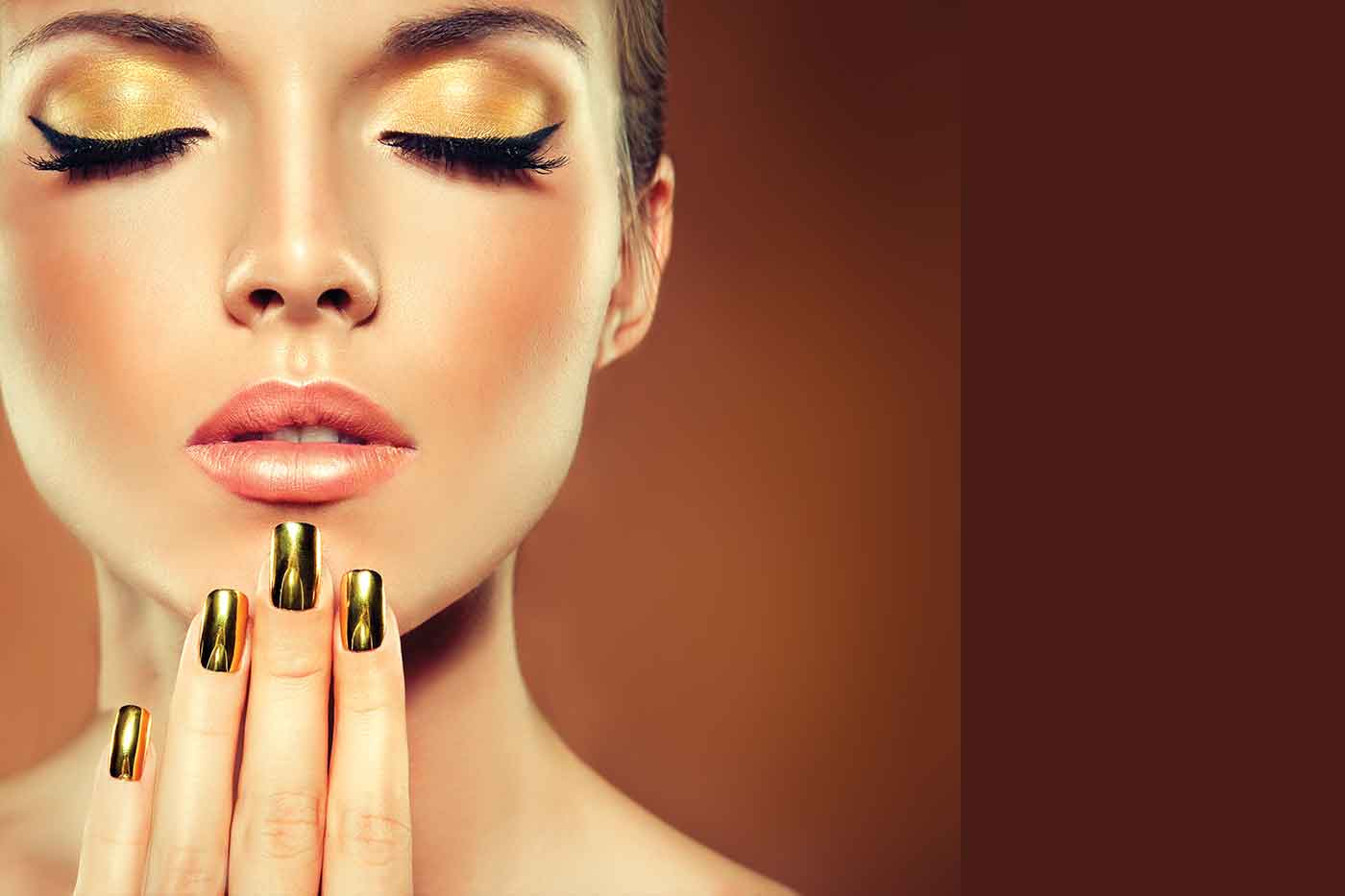 Minimalist mirrored sheen
Mirrored swirl nails are the best for those wanting a more understated look. Layer a base coat in a nude or light pink hue and finish it with chrome swirls in abstract lines or simple chrome tips. This minimal twist to the mirrored nails looks great for a daytime event or casual get togethers.

Mirrored stilettos manicures
If you love long, pointed nails, try the icy stiletto manicure this summer. Create the daggers with naturally long nails, or go in for stiletto extensions. Paint them black with a base coat and add a shimmering mirror powder to give them the perfect icy appeal. Singer, Lizzo has been seen flaunting this chic manicure with iced-out rings on all her fingers to complete the look.
So, get the mani game on point this season and let the nails do all the talking!