Creating the right appeal combined with trust is a win-win situation for salons to attract bridal clients
The wedding season is a magical affair. The bride and groom prep themselves up in advance for this season. From getting salon appointments, planning the pre-beauty regimen to organizing the right outfits… the couple do not leave any stone unturned to make their D day special.
However how do salons prep up for this exciting business season? What are the steps that a salon can take to project themselves as perfect beauty destination for a bride or groom?
Lay the Red Carpet
To fulfill the many expectations of the anxious bride and groom, and even their extended family, salons need to look inviting and welcoming to these clients right from the time they enter the salon. You must be able to explain all the wedding services your salon offers, and some leaflets or brochures detailing your Bridal Packages to help you convert the enquiry into a deal.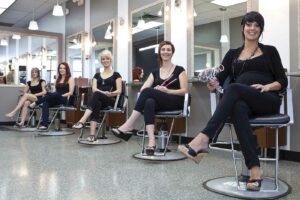 Prep Your Salon
With a plan to make your salon inviting to the bride and groom, and make them feel special, salons need to dedicate time and energy towards planning for the season in advance. The months leading up to the wedding season tends to be stressful for the bride or groom and this is where salons need to step up to ease their journey for the big day.
From mini-pampering sessions to a month-long regimen, salons need to create the mood and vibe and make extra efforts to help make their big day memorable.
Check your Staffing & Services
Does your salon have adequate staff and the requisite skills to handle the wedding rush? Right from the reception staff to bridal services ……is the salon equipped well enough? Be it aesthetician consultations for flawless skin or bridal hand and feet treatments and bridal up-dos, salons need to prepare in advance.
Having well trained staff in adequate numbers for all bridal services is of prime importance, so ensure that expert stylists are available for the season.
Stocking up on supplies needed for the wedding season –including new stocks of make-up, hair accessories etc. is critical.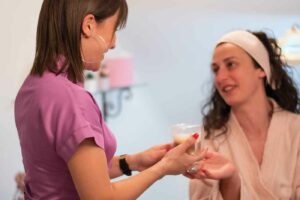 Make a fresh Portfolio
Once the services and staff are in place, the salon could put together a lookbook that showcases the best wedding looks and styles they offer. Keep this ready to show potential clients. This gives a sense of confidence to clients and takes away last-minute nervousness experienced by them.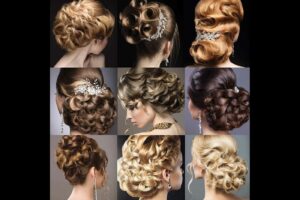 Marketing your Bridal Services
Now that you are all set for the wedding season, its time to publicize your services to generate good business during this season. Here are some ways:
Referrals: An effective way to market your bridal services is by offering existing clients a 50% discount for services if they refer a friend.
WOM: Word of mouth publicity is beneficial. While servicing an existing client, the stylist must ensure they are informed about your bridal services and special offers.
Digital marketing: Target clients using social media such as Facebook, Instagram, twitter or Pinterest. Online marketing using Facebook ads or Instagram ads/posts with bridal pictures, and twitter too can be used effectively to disseminate information about offers and discounts.Ensure the content is circulated for several months as it takes lots of views to generate awareness.
Offer an open session and advertise it through pamphlets and social media. Discuss about tips and tricks to enhance makeup, last minute up do's during the session. This will highlight the salon's services to a great extent. Live music, cookies, games would add value and an inviting touch to the session.
Networking: Create a network of wedding professionals like planners and caterers and market the bridal packages through them. Offering a pre-bridal trial package will definitely get client walk-ins.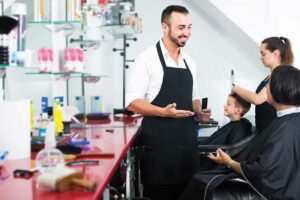 Conclusion
The bride or groom always invest a considerable amount of time in researching about the salon as they want everything to be perfect on their special day. All they need to gain from the salon is TRUST. Trust in the team comes from engaging with the client over several sessions. Convey the right vibes through various marketing channels and your salon will be all set for the wedding season.