Impressive nail trends brides can adorn on their wedding day
Millennial brides don't shy away from breaking all stereotypes with their unique bridal style. Every little details matter, from make-up to actual dress that the bride is wearing, all tuned to make brides look their best. Bridal nails are the central part of the gorgeous wedding look! Henna laden hands with wedding nails are the focus of the actual wedding especially when exchanging rings and close-up photos.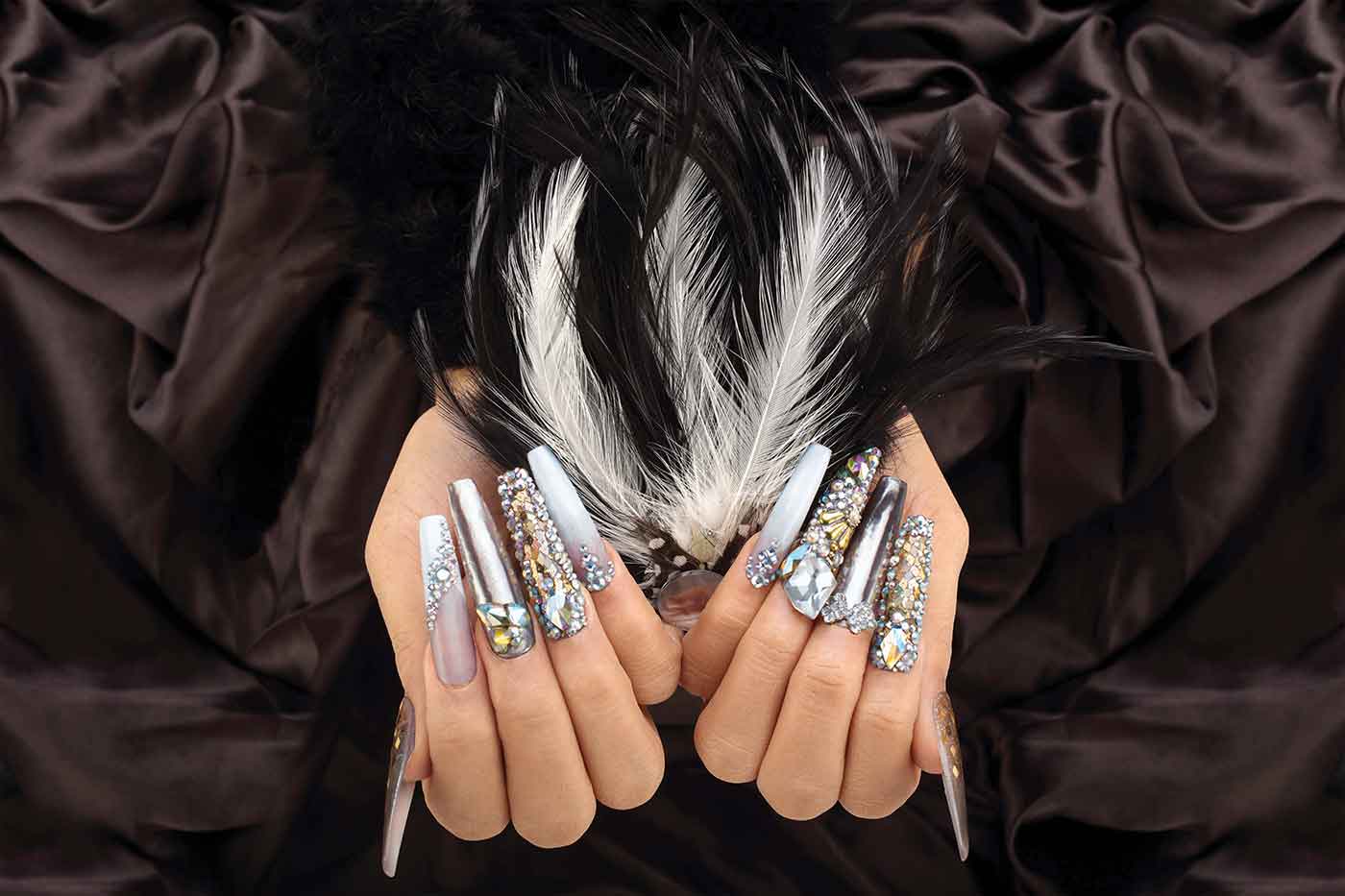 Wedding nail style and trends change often! But the most trending bridal nails is all about owning style and feeling comfortable. While french white or crimson red were once the only type of bridal nails to have, now there are a lot of cool, unique trends to choose from.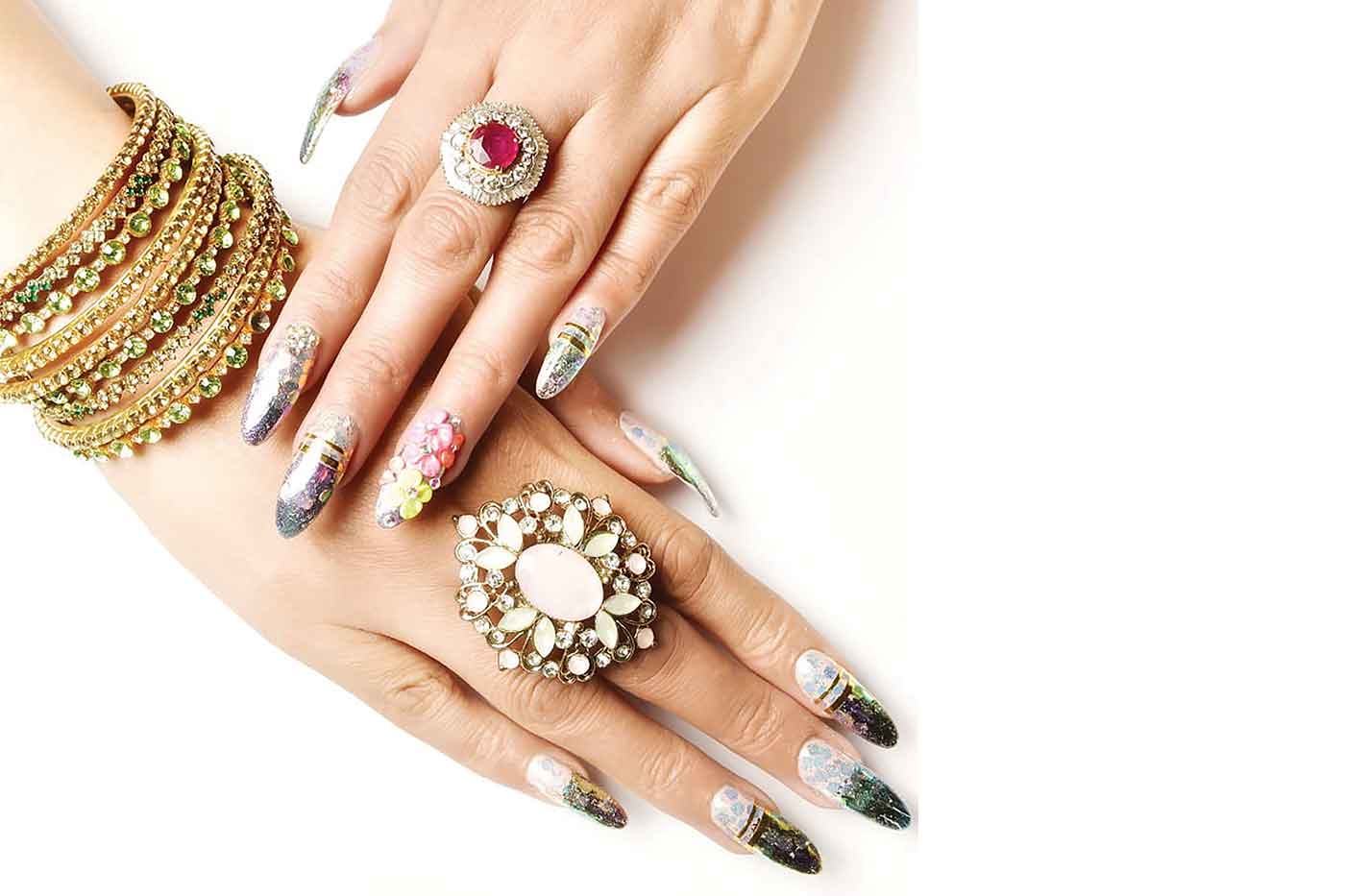 Here are some key tips to keep in mind:
It's best to get manicure or gel nails done just before the start of all the wedding ceremonies and celebrations.
Choose the length and shape of the nails as per the bride's comfort.
I personally think that having neutral colors on the nails goes well with all the wedding looks.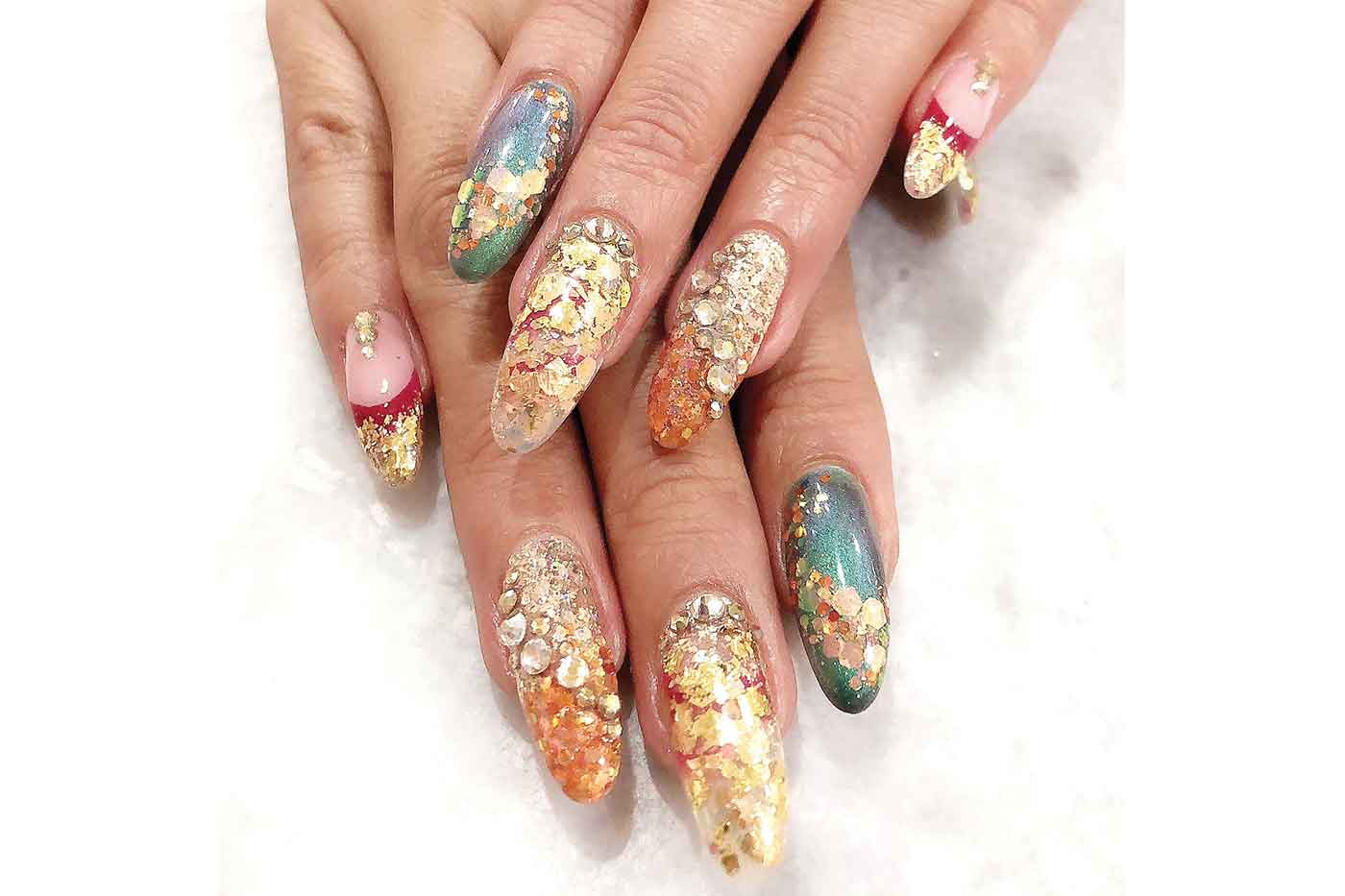 Keep a nail glue handy in the bridal emergency kit in case the worse happens and one of them breaks.
Take care of hands and nails by keeping them moisturised with good hand cream and cuticle oil.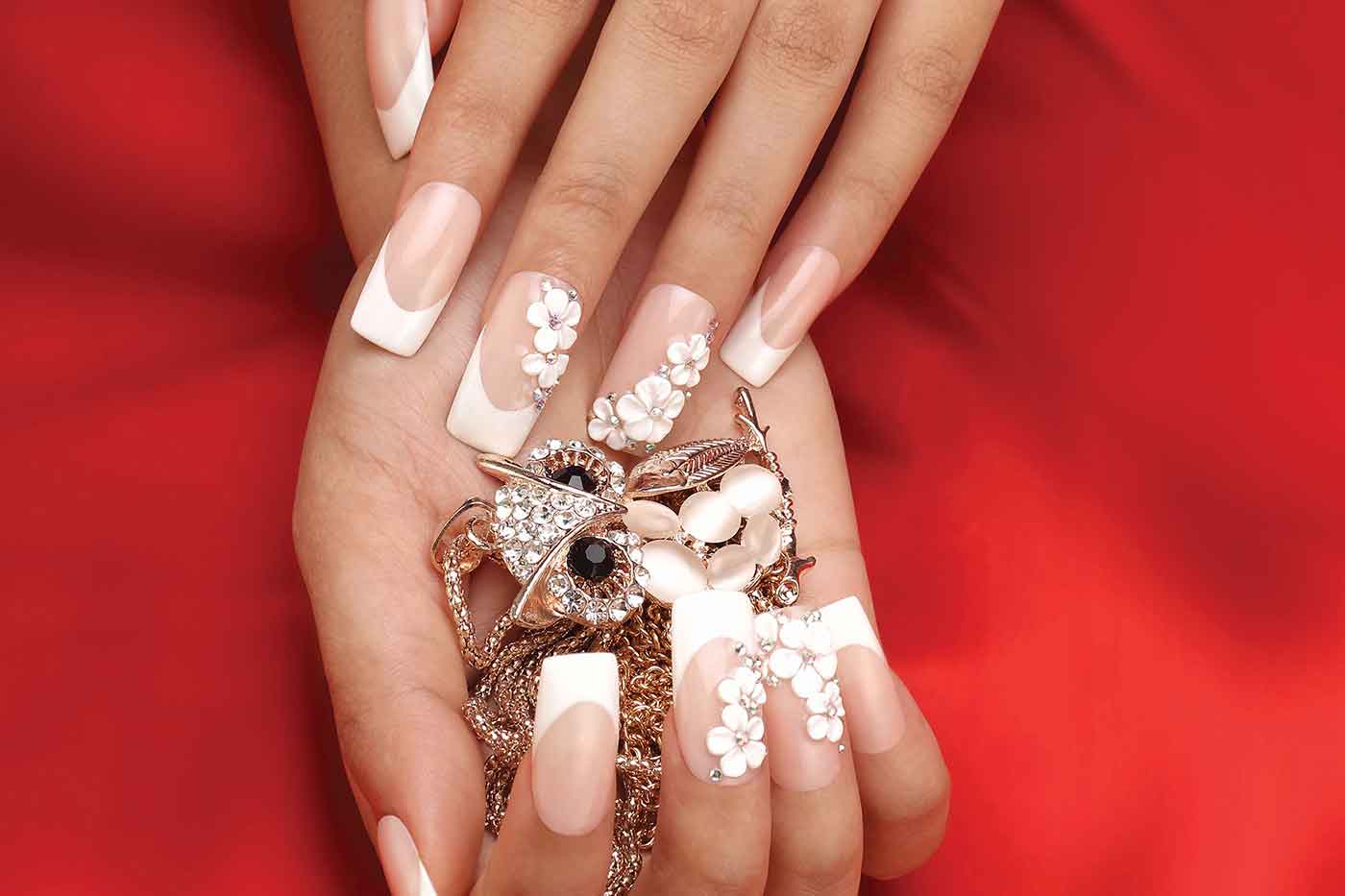 Here are some top wedding nail art trends right now…..
French Tips:

This is an all time favourite. French tips with different variations. Dress them up with 3D nail art and some Swaroski.

Ombre:

My personal favorite – The ombre look always looks pretty on brides. Whether you enjoy ombre with pink and white or nude color along with glitter mylars, these go well with all wedding looks.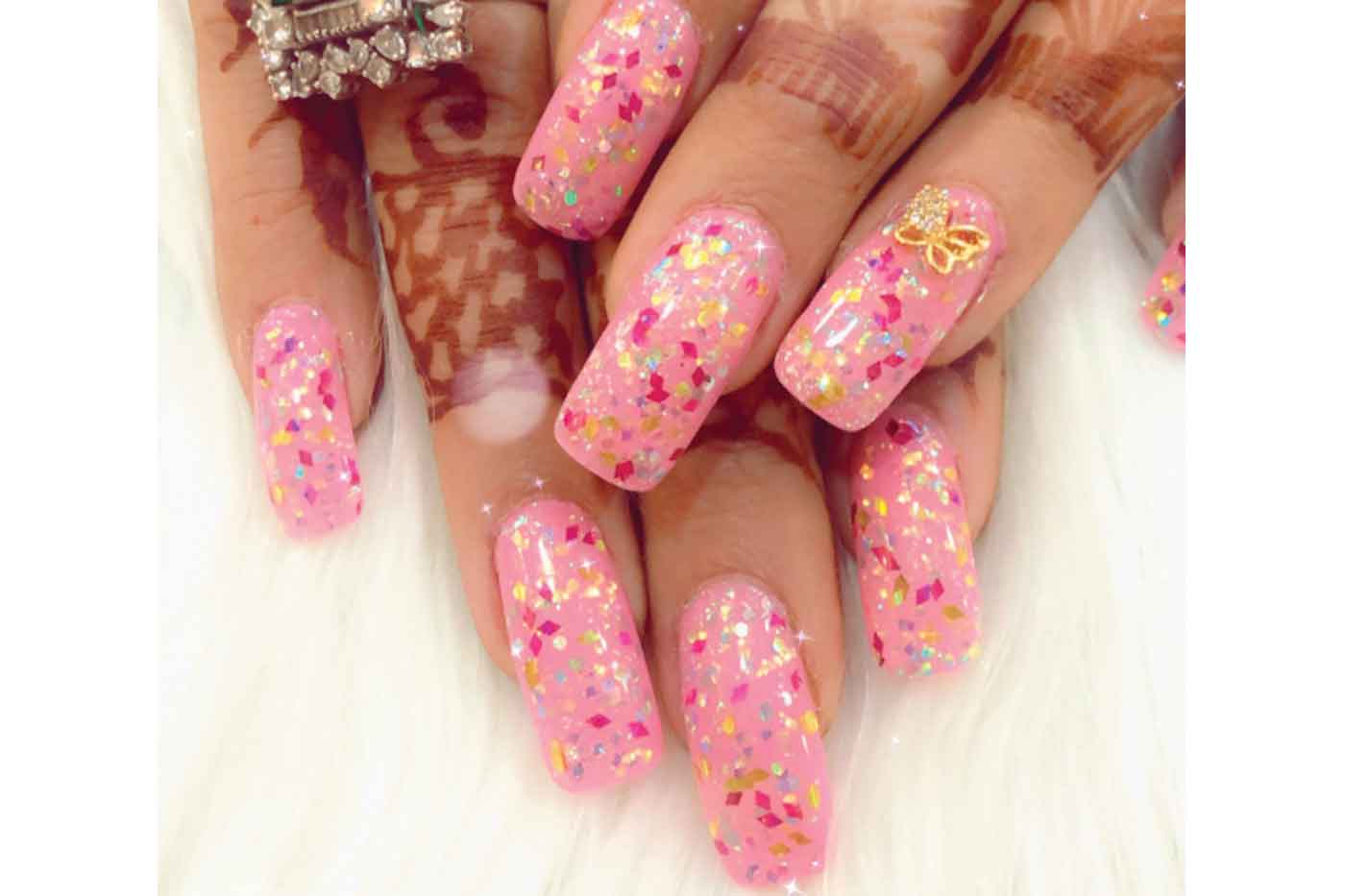 Some wedding nails are heavily adorned while some just have a touch of it. Various looks can be combined to create that perfect look just like glass foil, graphite foil.
Chrome nails are classic manicure with shiny effect and makes nails the ultimate eye catching accessory.
3D Flowers and Lace Designs are some of the delicate and interesting nail art designs to choose from.
Minimal Nails:

Nude nails and minimal art trend has taken wings with lot of brides looking sophisticated and elegant. The nude nails look fresh with every occasion.

Rhinestones Nails:

All Indian brides love to have their nails jeweled.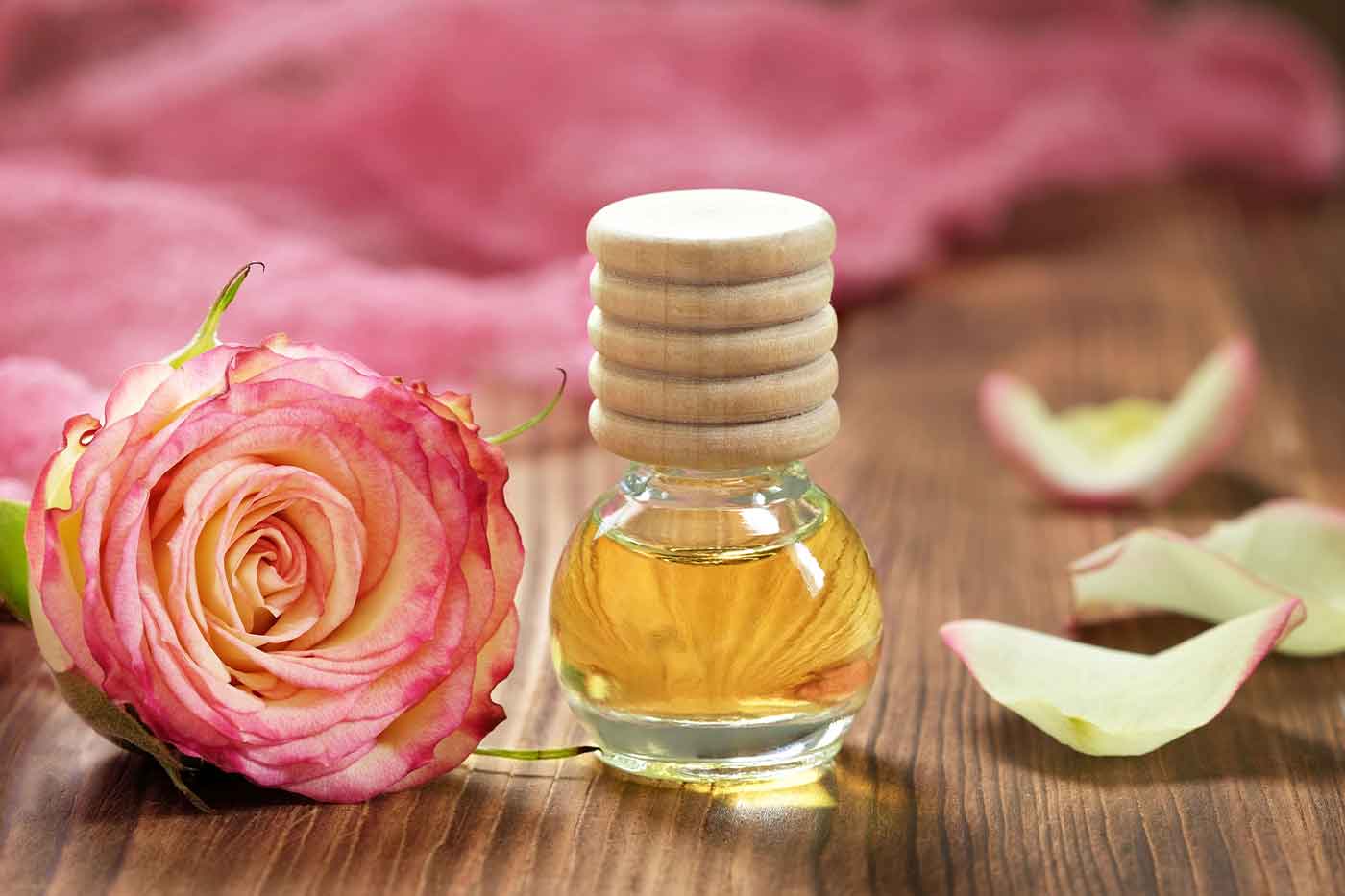 Glamorous Red Nails:

The most romantic color! you can glam up your red nails with some glitter. Red is one of the few colors that work just well on short nails, long, almond or square.

Gold Graffiti Foil:

Gold foil is seen in all the nail art designs. They look very elegant and perfect choice for shiny nails.
Here are some tips to share with the bride on after care for nail extensions:
Be careful when using your hands so you don't damage your nail extensions and ultimately damage your natural nail. Treat your nails as jewels not tools.
Protect your nails by using gloves when doing housework. This will protect the condition of the nail.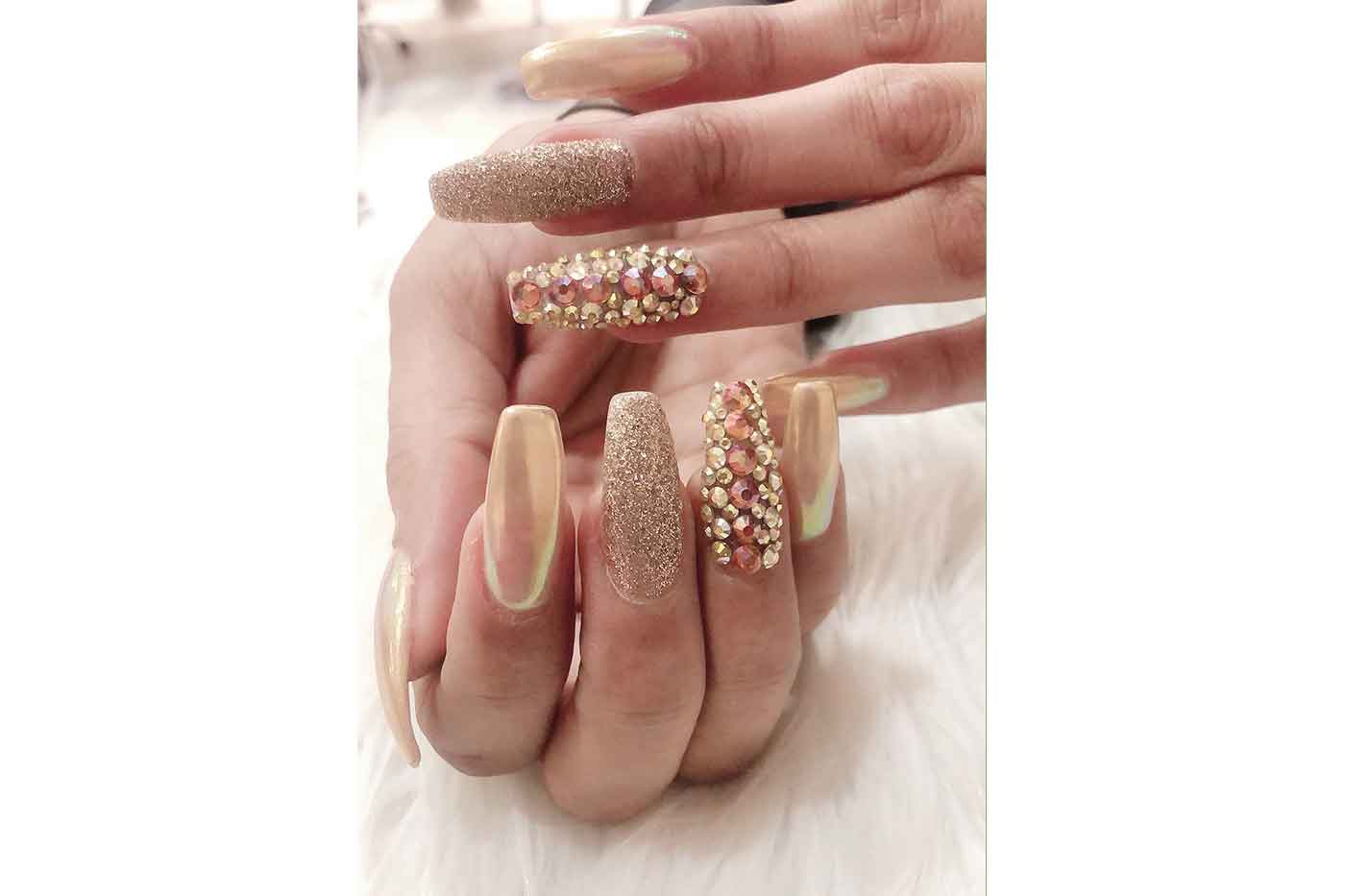 Always moisturize your hands after washing them. This will allow the skin and nail bed to stay moisturized and smooth.
Use cuticle oil every evening to nourish and strengthen the natural nail.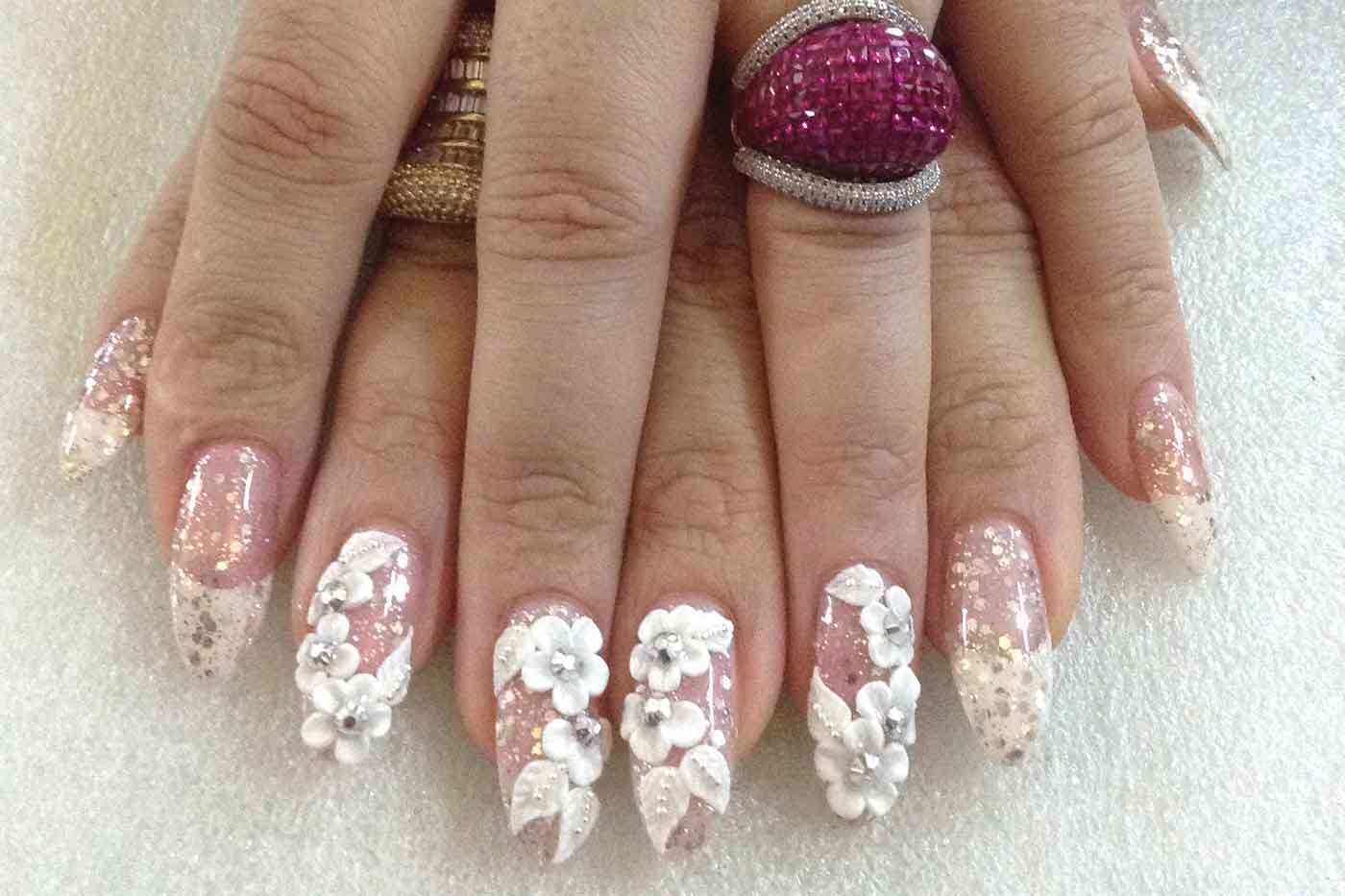 Always use a non-acetone polish remover to remove any polish or the top coat to prevent damaging the enhancement underneath.
Do not pick off your nail extensions, as this will remove the top layer of your natural nail, compromising its health and quality.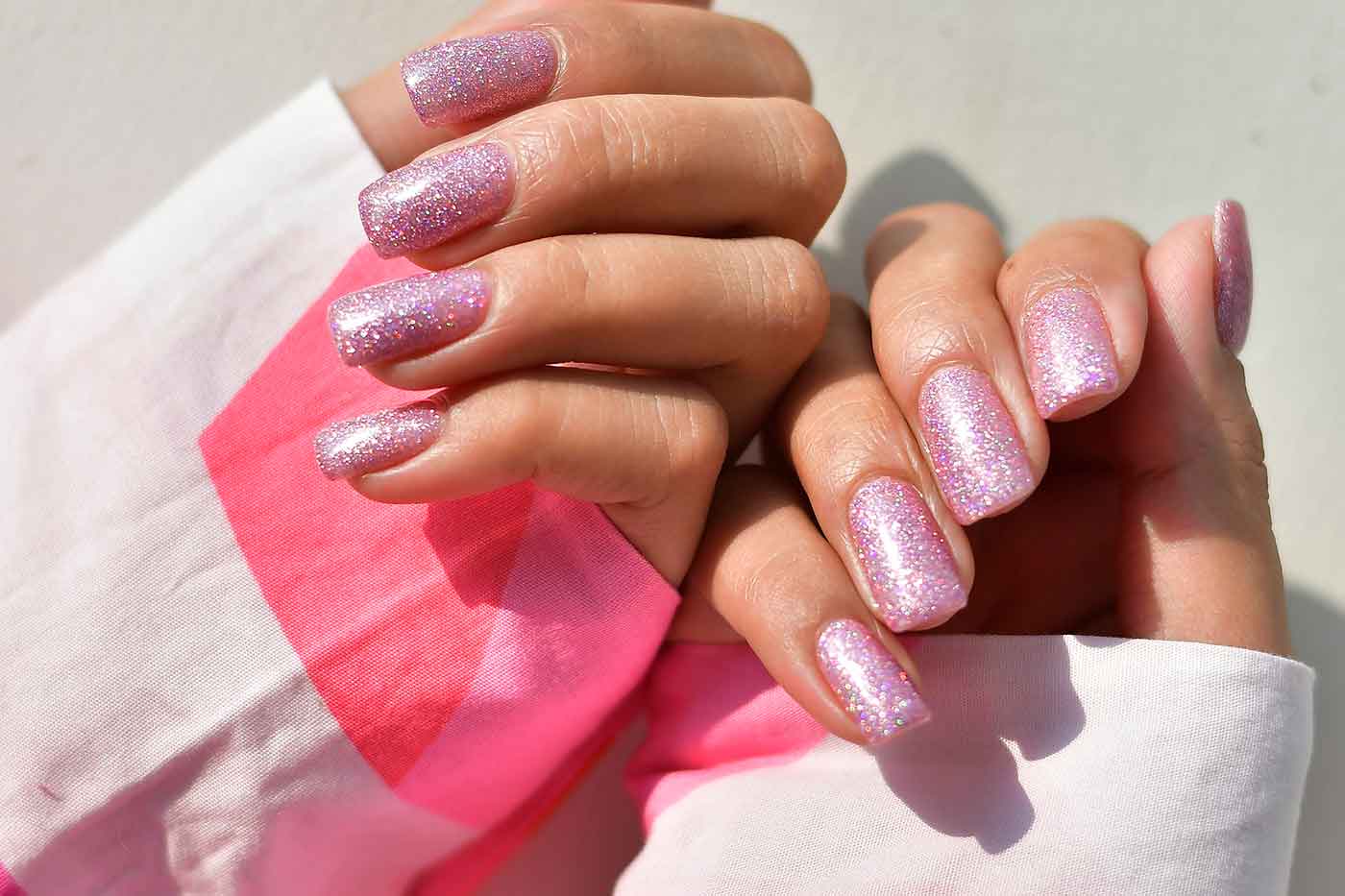 Always use a base coat on nail extensions before applying color, to prevent the discoloring of the enhancement.
Important to have your nail extensions professionally removed by a professional nail technician to prevent damage.
Every 2-3 weeks, you must visit your nail artist to get a refill done to keep your nails in shape and looking their best. I always advise all my clients to visit the nail salon if they want to shorten their nails.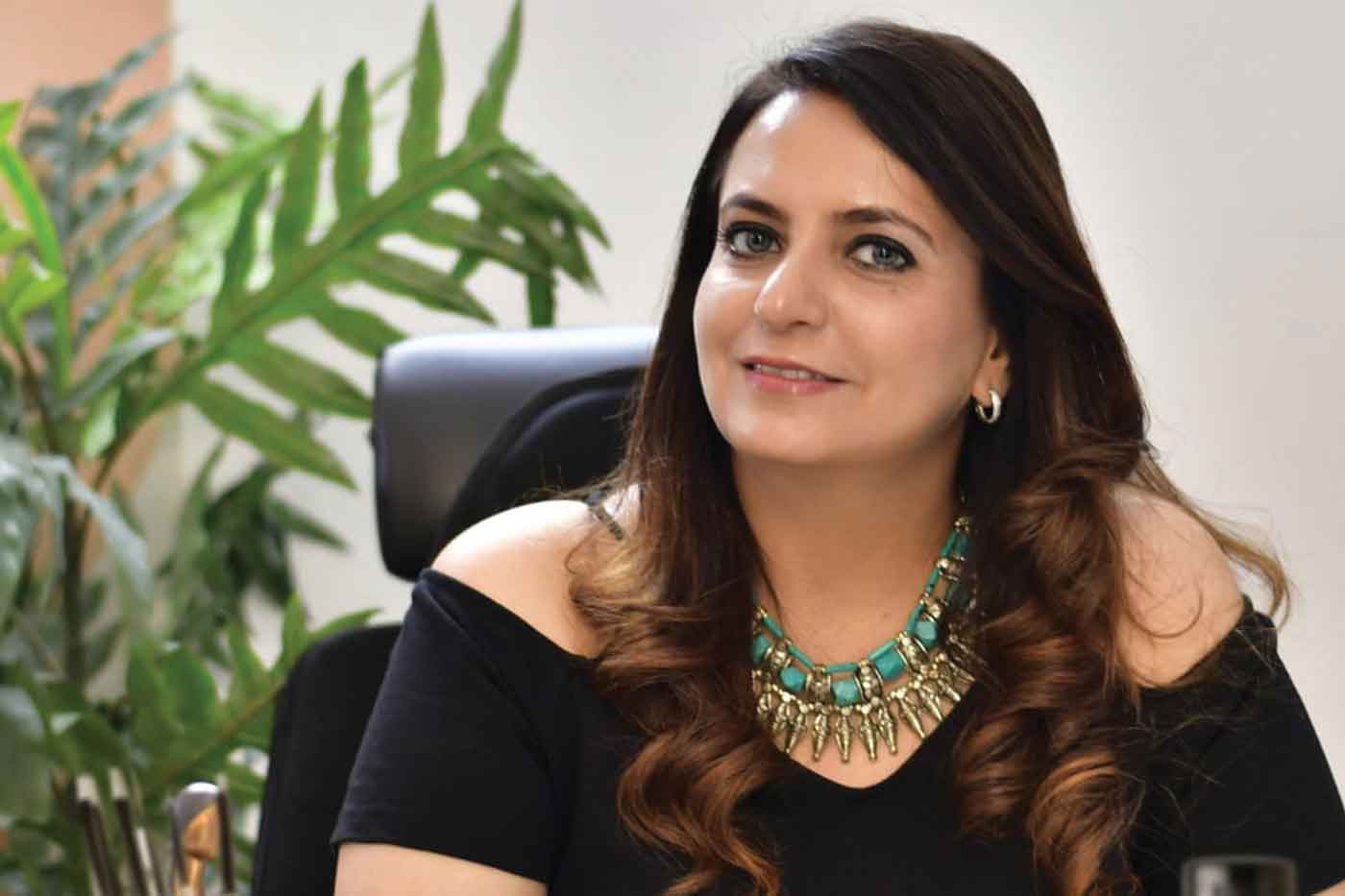 Nalini Ahlawat, CTO Retail & Training Head, Nail Spa By Gurpreet