Beauty Brands go vegan, help save the environment
Today, increasing number of consumers are curious to know about the ingredients being used in their beauty products. Further, awareness of the impact on the environment too has led them toseeking beauty products which are 'safe' to use and which don't harm animal life. The growth of the 'vegan' movement can be attributed to people becoming conscious about and caring for nature and environment.
Thanks to consumer demand, brands globally are taking the 'vegan' drive forward in the beauty industry, ready to offer beauty products made without using animal based or animal derived ingredients, which are not tested on animals. So 'Vegan' products replace all animal ingredients with plant-based ingredients.
Vegan Hair Care
Most hair care products today are infused with animal-based ingredients like collagen, glycerin and keratin. These products are not vegan. Several brands have also embraced the 'cruelty-free path' (no animal testing), which is an excellent initiative but this too does not make them 'vegan' as it does not guarantee absence of animal-based ingredients e.g. beeswax or honey, shellac and lanolin.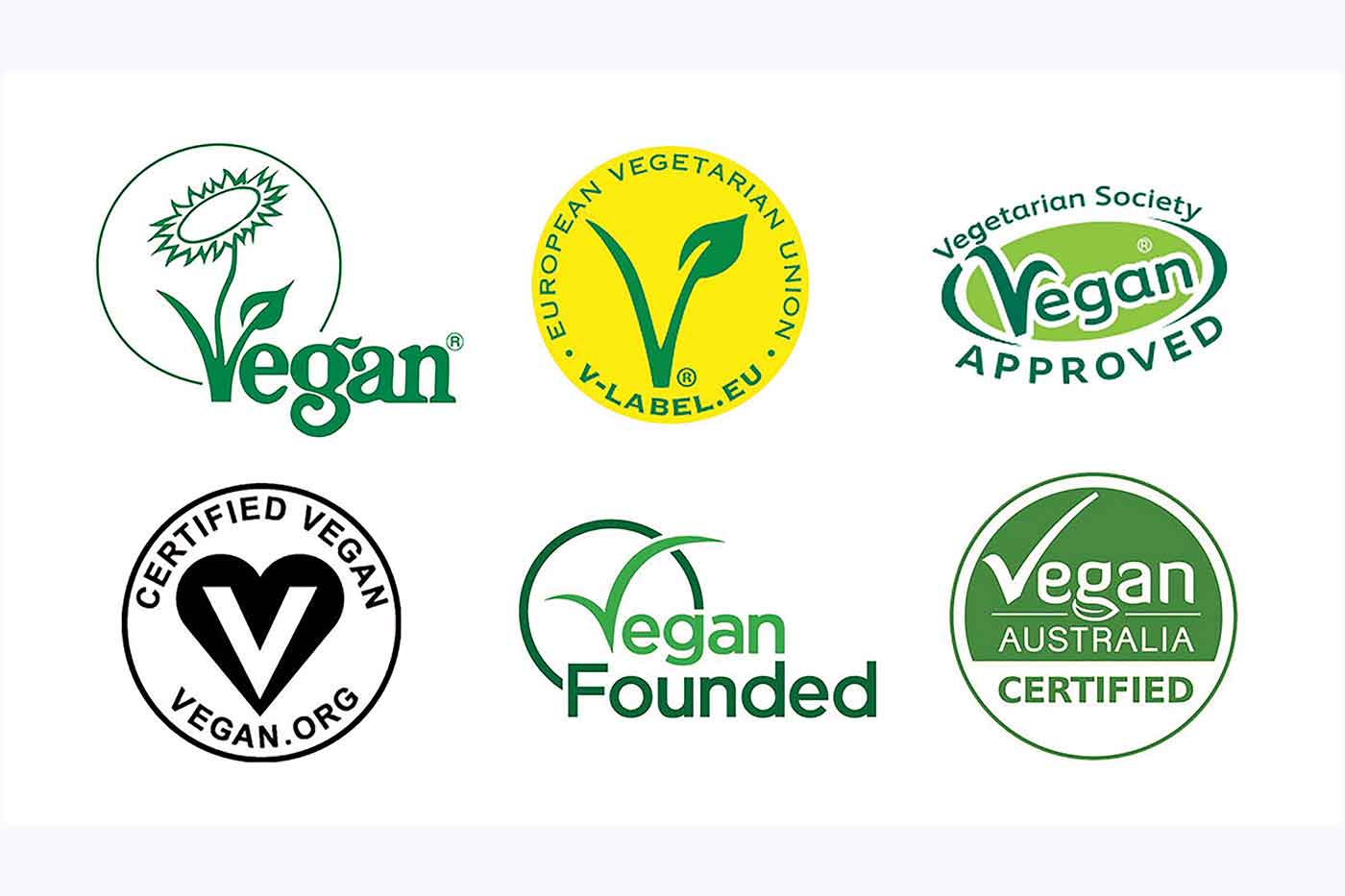 Vegan hair products made with plant based ingredients, and cruelty free will not only be beneficial to your client's hair but also helpkeep the environment safe.
Tips:Identify a Vegan product with the green leaf label and cruelty-free badge.
StyleSpeak takes a look at few of the prominent Vegan products
Cadiveu Essentials Vegan range
Vegan Repair Shampoo: Enriched with the goodness of avocado oil and shea butter, the nourishing shampoo hydrates the scalp and promotes healthy hair growth, combat dryness and prevents hair breakage. Suitable for all hair types, it is 100% vegan and cruelty-free.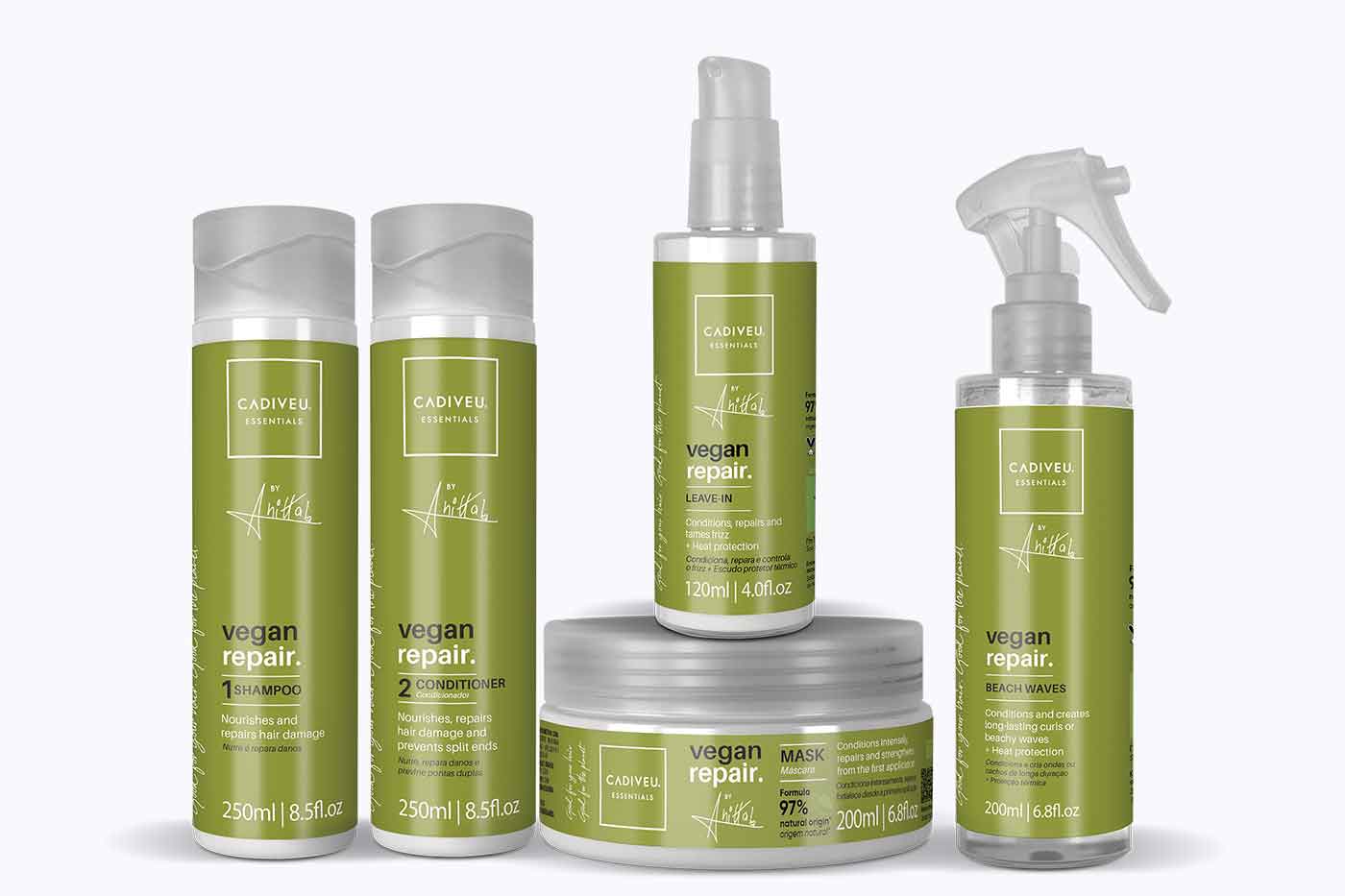 Vegan Repair Beach Waves: This spray conditions and creates long-lasting and beachy waves. Enriched with the goodness of avocado and sunflower oil, it easily texturizes, softens, and brightens hair, helps retain hair moisture, makes hair smooth and shiny and offers thermal and sun protection. Suitable for all hair types, it is 100% vegan and cruelty-free.
Vegan Repair Conditioner: Perfect for dull, brittle, frizzy, dry, and split-end hair, this vegan conditioner nourishes and repairs hair from root to tip, eliminating frizz and sealing the ends.
Vegan Repair Mask: Perfect for damaged hair, this mask strengthens the strands, making them extremely resistant, adding gloss and softness to the hair. Its incredible mix of nourishing oils, penetrate deeply into the hair, promoting deep repair and protection against future damage, resulting in more beautiful, healthier, and more resistant hair from the first application.
Vegan Repair Leave In Hair Mask: Cadiveu Vegan Repair Leave-In contains the distinctive Oil Green Repair technology, which can completely treat hair while also preventing breakage. Additionally, the product avoids split ends, encourages an incredibly light appearance, maintains the look aligned for a longer period of time, protects against high temperatures, and assures exceptional brightness and softness.
Bioplastia Vegan
This is the first ever blue-pigmented vegan deep reconditioning hair treatment that coats hair fibres with a protein filler. The treatment fills in any broken or thin areas on each hair strand to make the hair appear fuller and more lustrous. Bioplastia Vegan returns damaged, brittle and breaking hair to a healthy state. Developed with a combination of three nano pigments that provide tinting in coloured hair, neutralizing unwanted orange and yellowish nuances in the threads. Enriched with Acai Oil, Linseed Oil, Buriti Oil and Shea Butter, it prevents fibre dryness, resulting in soft, shiny, silky and protected hair.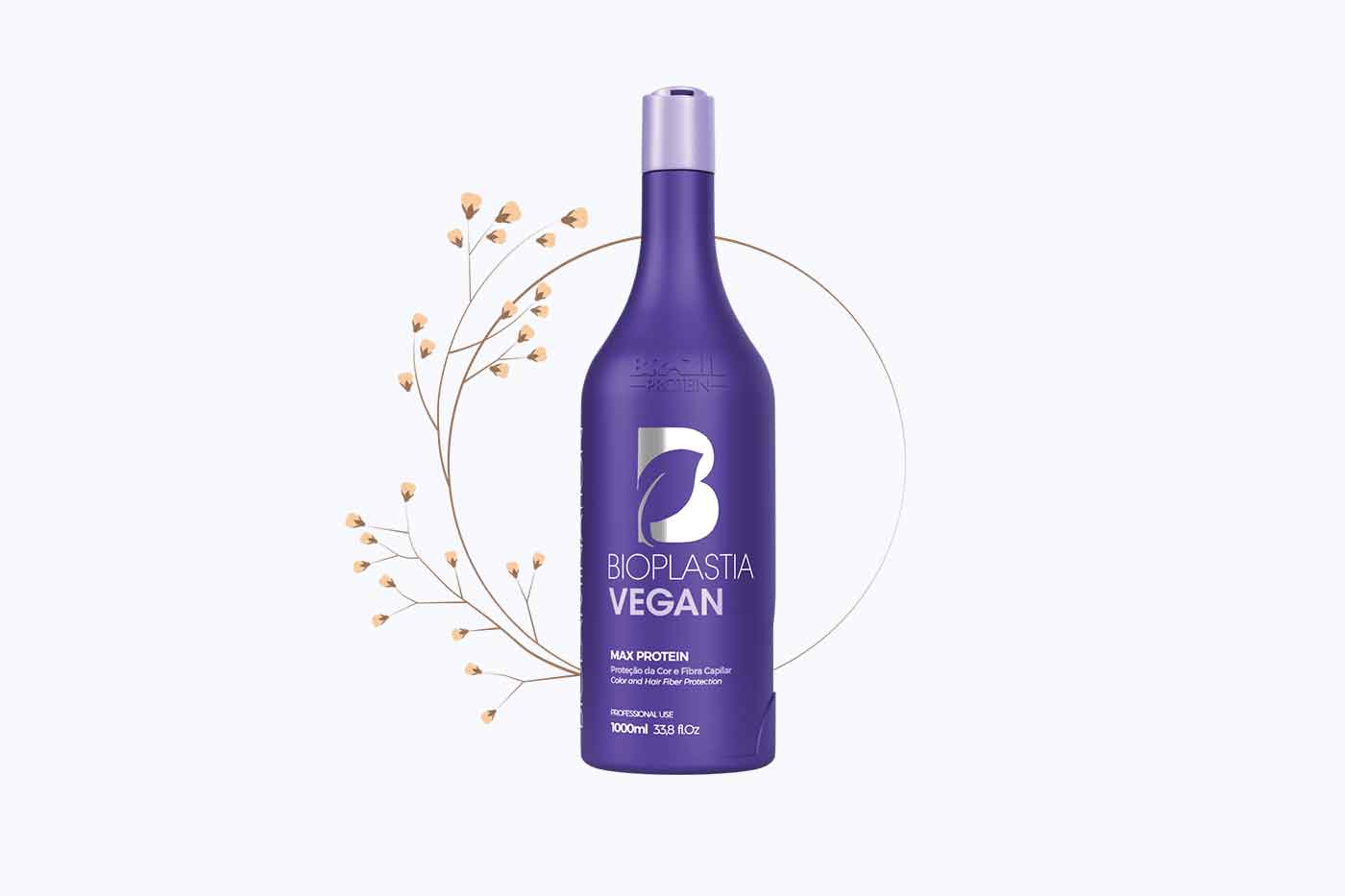 BCL SUPERFOODS Hair care range
Made with high quality natural and plant-based ingredients, Superfoods is a combination of natural and plant-based ingredients with functional proteins and vitamins. This range consists of Shampoos & Conditioners + Mask treatment + Styling range, Superfoods Natural + Gentle is formulated with mild ingredients to be extra gentle on hair and scalp. Wholesome, organic ingredients are in use because children deserve beautiful, healthy hair without harsh chemicals.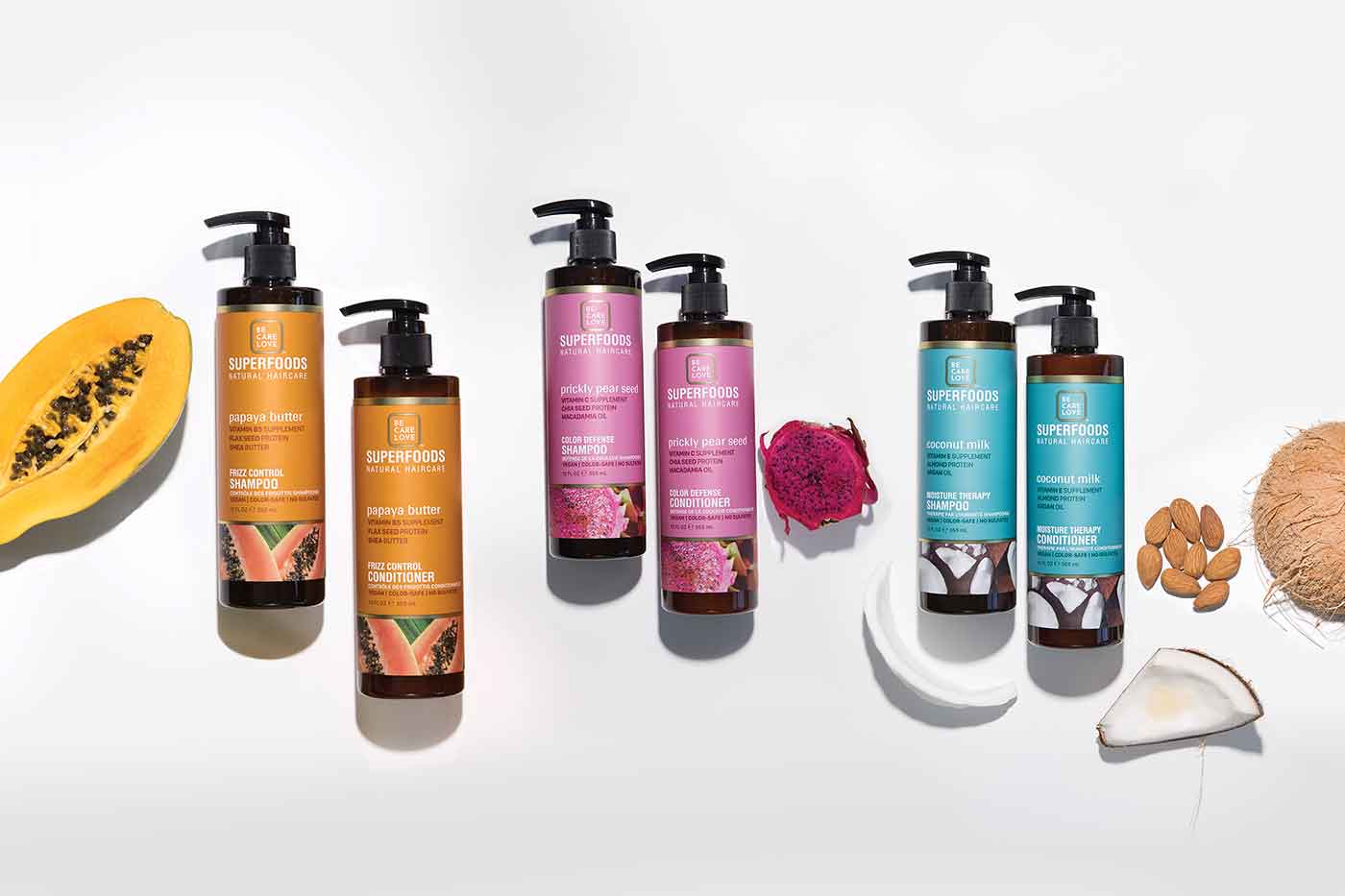 Chromoplus Colorica
Chromoplus Colorica is the first hair coloring treatment formulated with up to 94% Naturally derived ingredients and is the first certified 100% Vegan and Cruelty-Free Hair color in the world. It is also Dermatologically Testedand provides the hair with intense, brilliant, and long-lasting results. Chromoplus Colorica colors are enriched with Mullein Flower extracts with strong luminescent properties, UV protection, and protecting the hair color from fading. Marula Oil penetrates deeply and hydrates and Quinoa Hydrolyzate nourishes and revitalizes with high contents of protein and amino acids.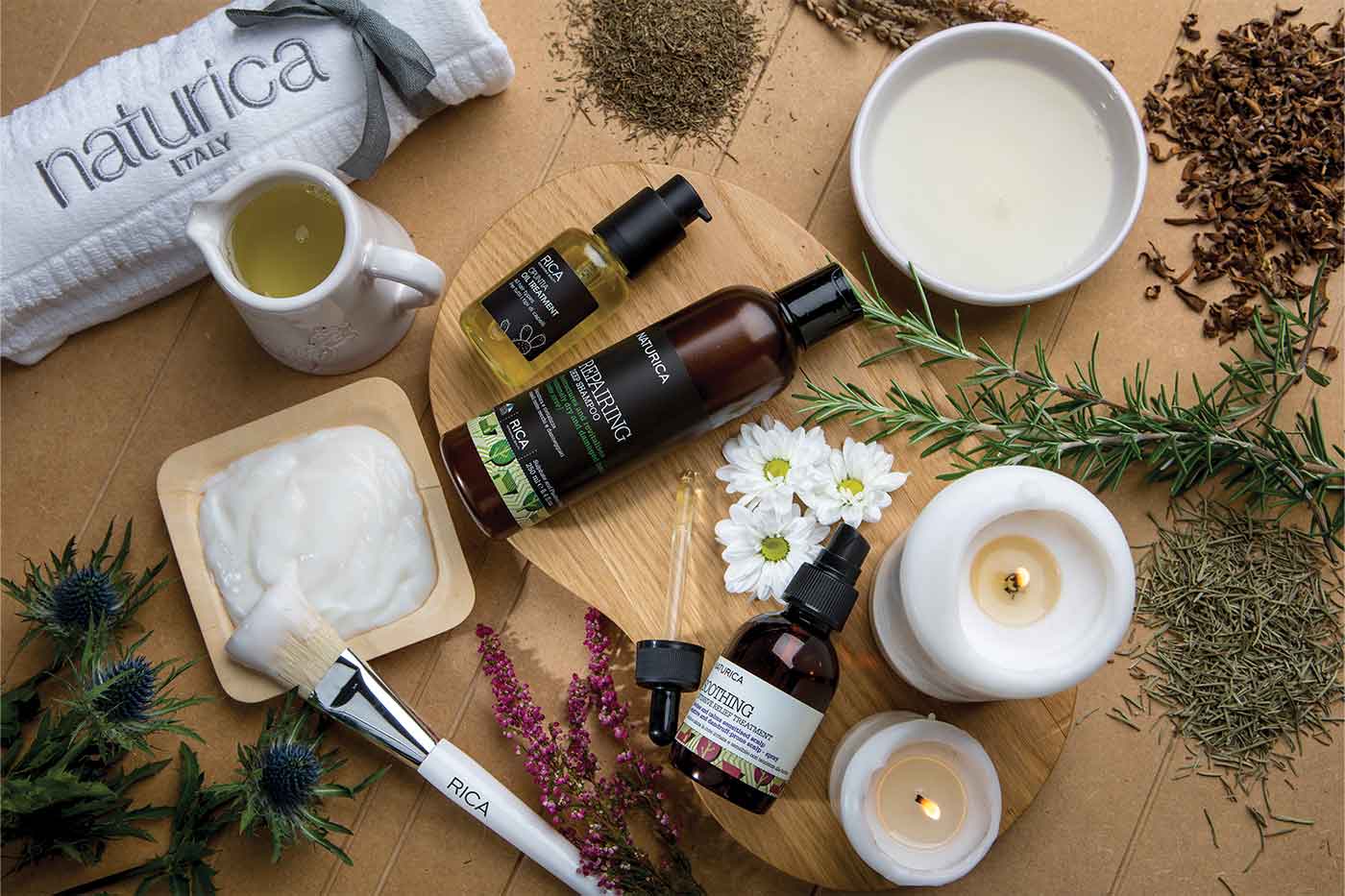 Naturica products are made for clients who prefer to use environment-friendly products, and these products are made with up to 96% natural ingredients such as rosemary essential oil,wheat protein, grape extract, soy protein, pistachio oil, red Sicilian orange, etc. That's why Naturica Products are safe for clients and the environment. Naturica Products are 100% vegan as it is not tested on animals, and do not contain any animal-derived ingredients.Naturica Products are VEGANOK Certified in all stages of the product's lifecycle, including design, production, packaging, and storage, using vegetal inks to print labels.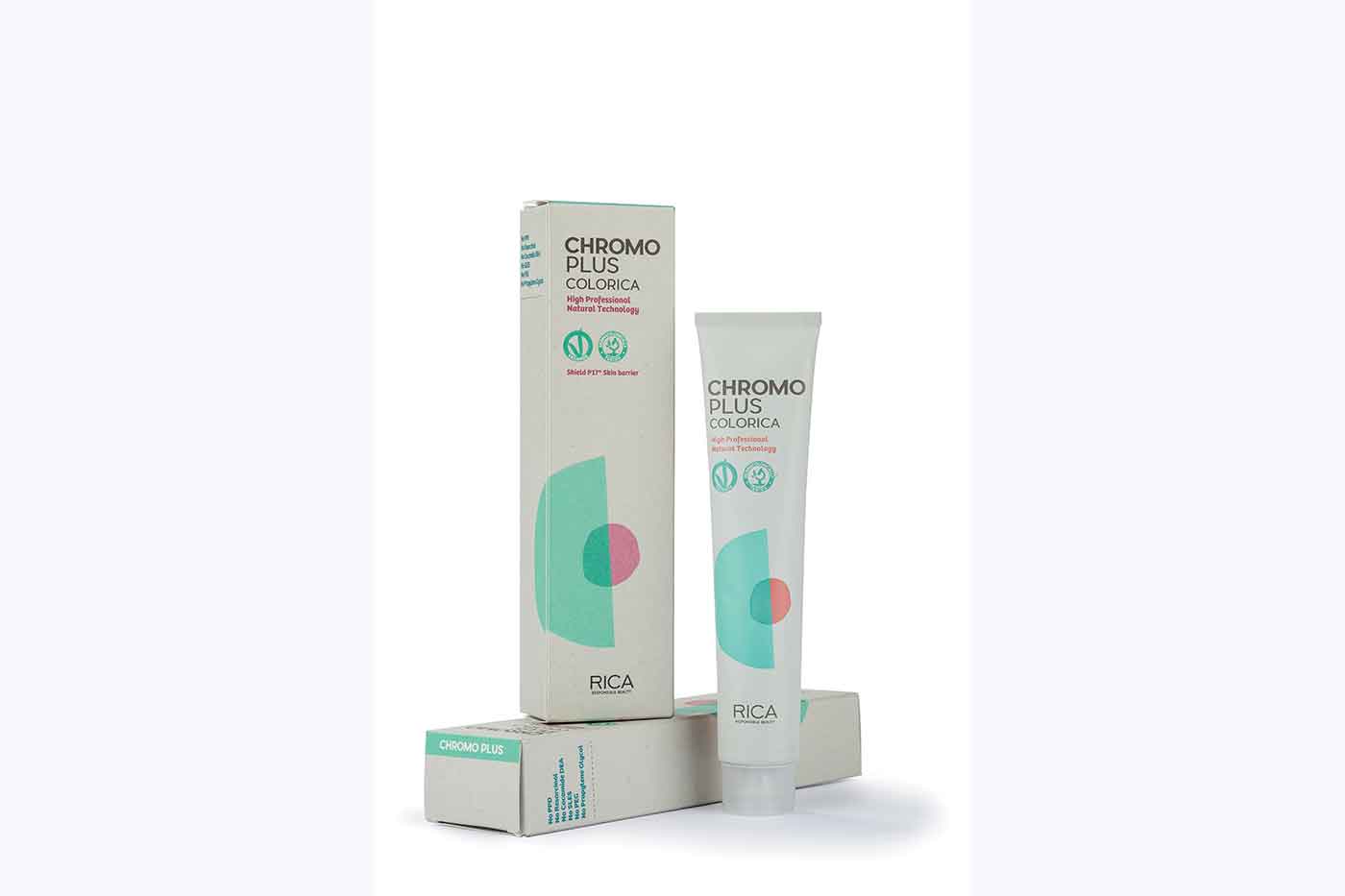 Future Prospects of Vegan products
The shift from chemically-infused products to vegan products is taking the beauty industry to another level. This trend is definitely here to stay.