StyleSpeak checks out the glamourous tips flaunted by top celebritiesat the Met Gala 2022
One of the most anticipated international events of the year, the Met Gala is often called the
Oscars of the fashion world and is held at the Metropolitan Museum of Art in New York.This annual charity gala is a gathering of the who's who of the fashion and entertainment industrywhichbenefits the Metropolitan Museum of Art's Costume Institute. The theme for this year's glamourous eventwas "In America: An Anthology of Fashion"
While the fashionable Divas showed off their sartorial interpretations of the theme,we looked for themost talked about nail looks of this year. So here are'StyleSpeak'sTop8 Nail Looks'from the Met Gala.
Isabelle Boemeke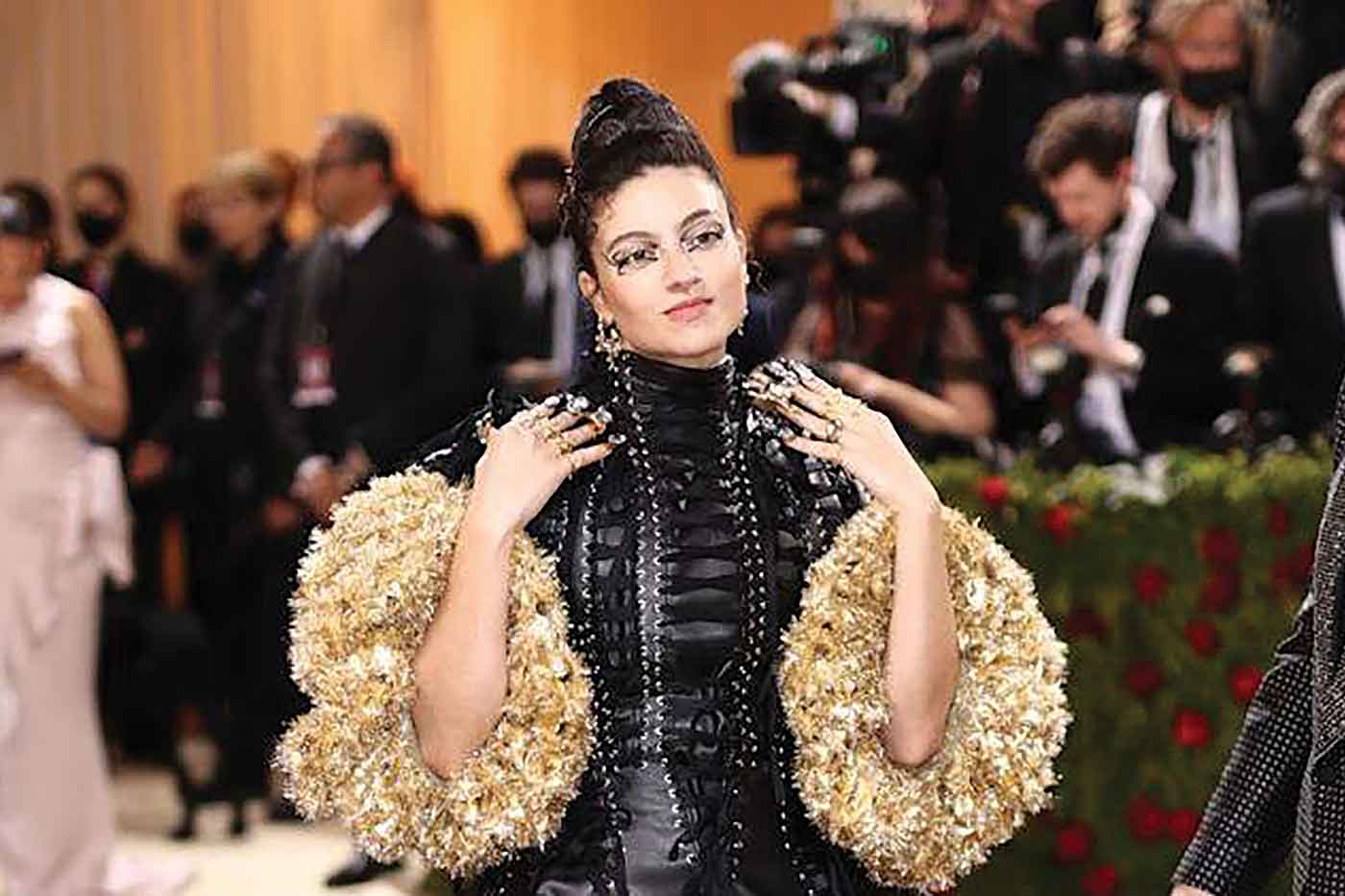 Model Isabelle Boemekerocked the most detailed fashion look that night.Her over-the-top graphic black eyeliner matched hersculpted, jewelled 3D nails in black and gold by Juan Alvear. She wore an extravagant Noir Kei Ninomiya piece with a show-stopping leather corset bodice.
Lizzo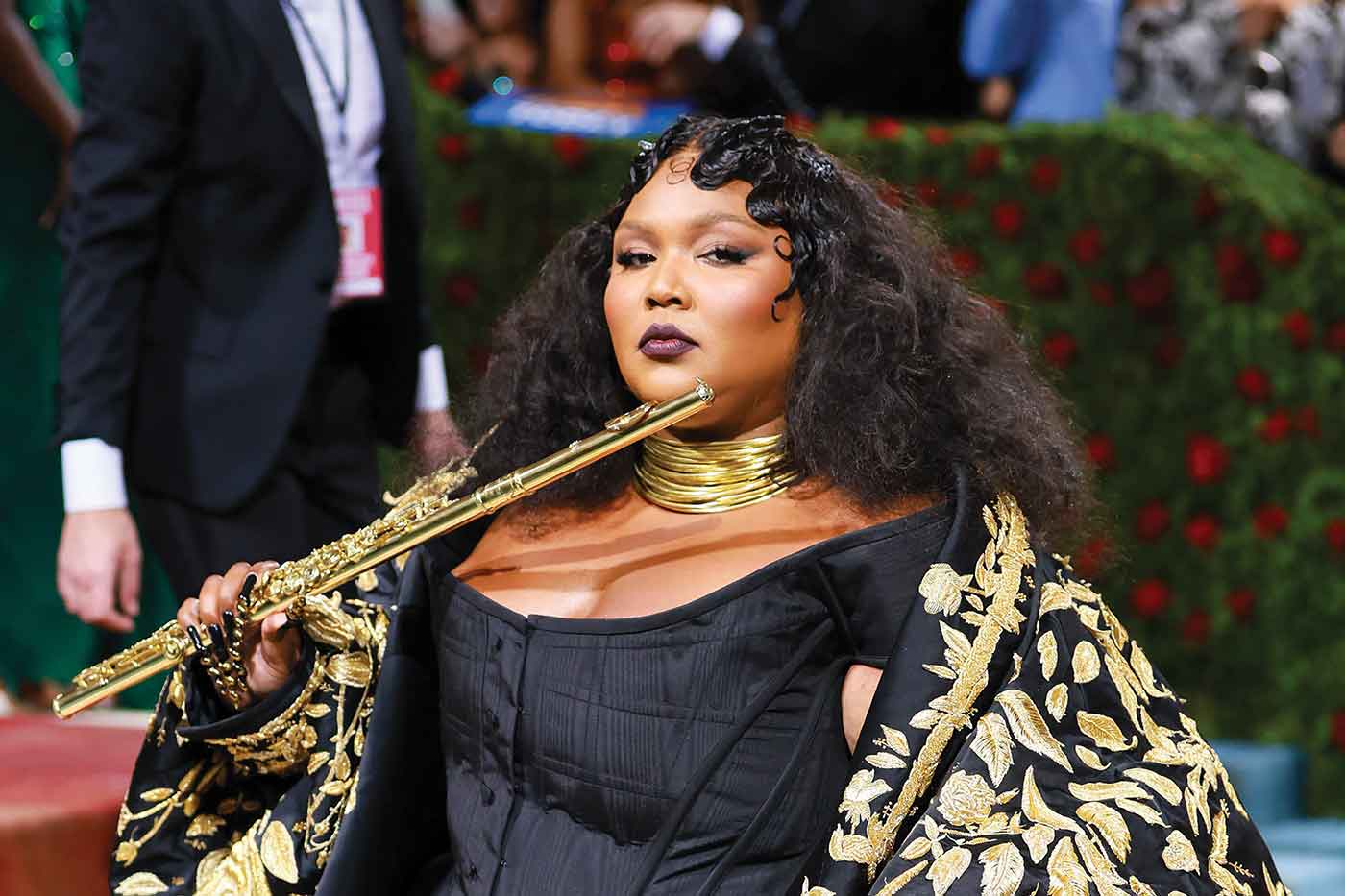 The three time Grammy winnershowed some serious Gilded Glamour in a fabulous Thom Browne two piece outfit with a trailing gold-embroidered coat and a curve-hugging gown.with an extra-long black and gold spiralledmani by EriIshizu.The singer looked fabulous stacked gold choker and an extra-long black and gold spiralledmani by Eri Ishizu.
Addison Rae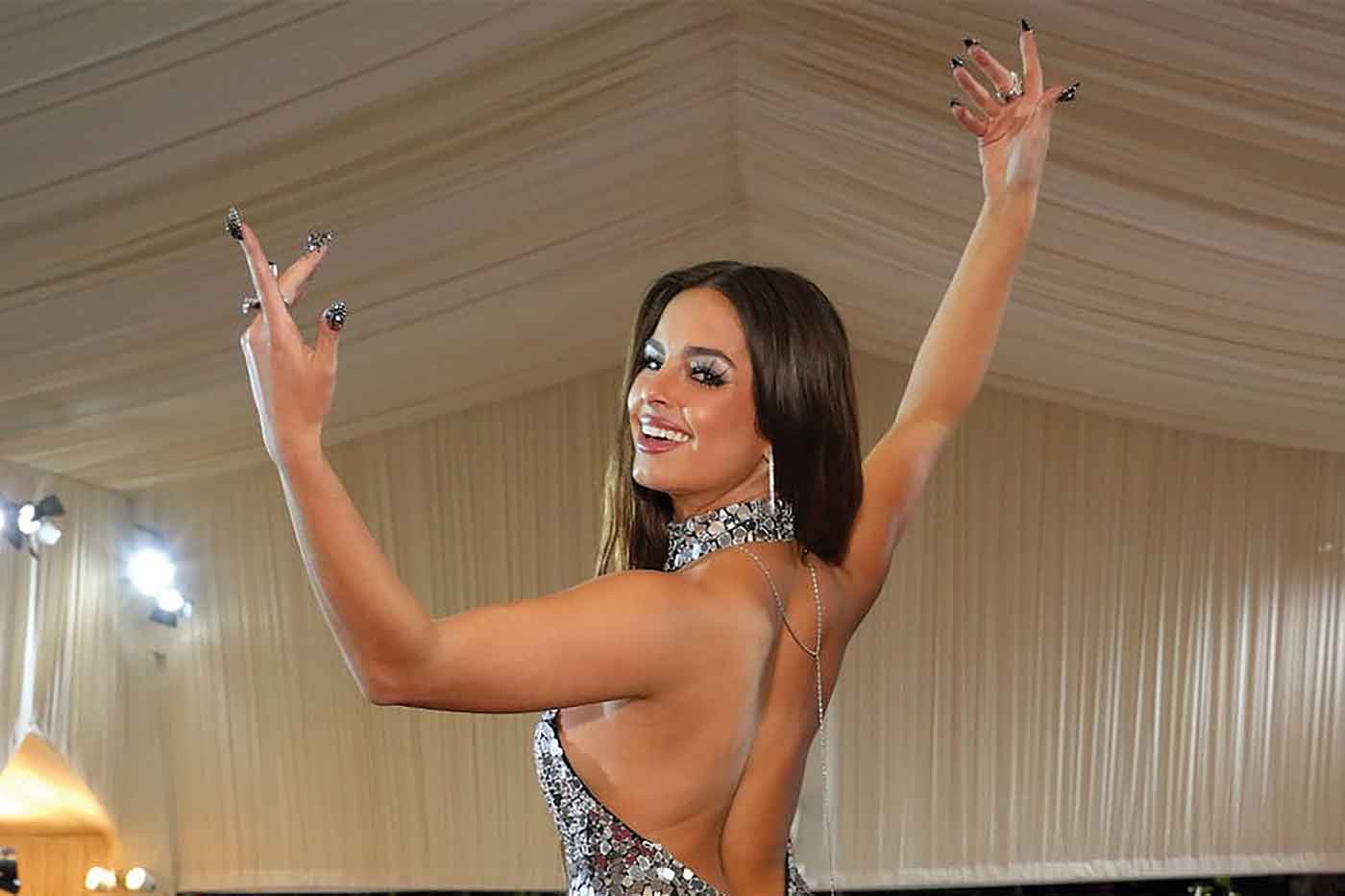 The 21-year-old influencer Tik-Tok turned movie star Addison's donned jaw dropping onyx inspired nailsby Natalie Minerva. This year, Addison made a grand return in a glittering silver-to-black ombré Michael Kors halter dress with an open back.
Emma Chamberlain
Emma Chamberlain wowed the audience all ablaze in ornate Cartier jewellery and a diamond
tiara atop a platinum bob. The YouTube starlet wore aneutral Louis Vuitton two-piece ensemblethat complemented her cream sculpted set of coffin shaped nails resembling a crown moulding by Betina Goldstein.
Vanessa Hudgens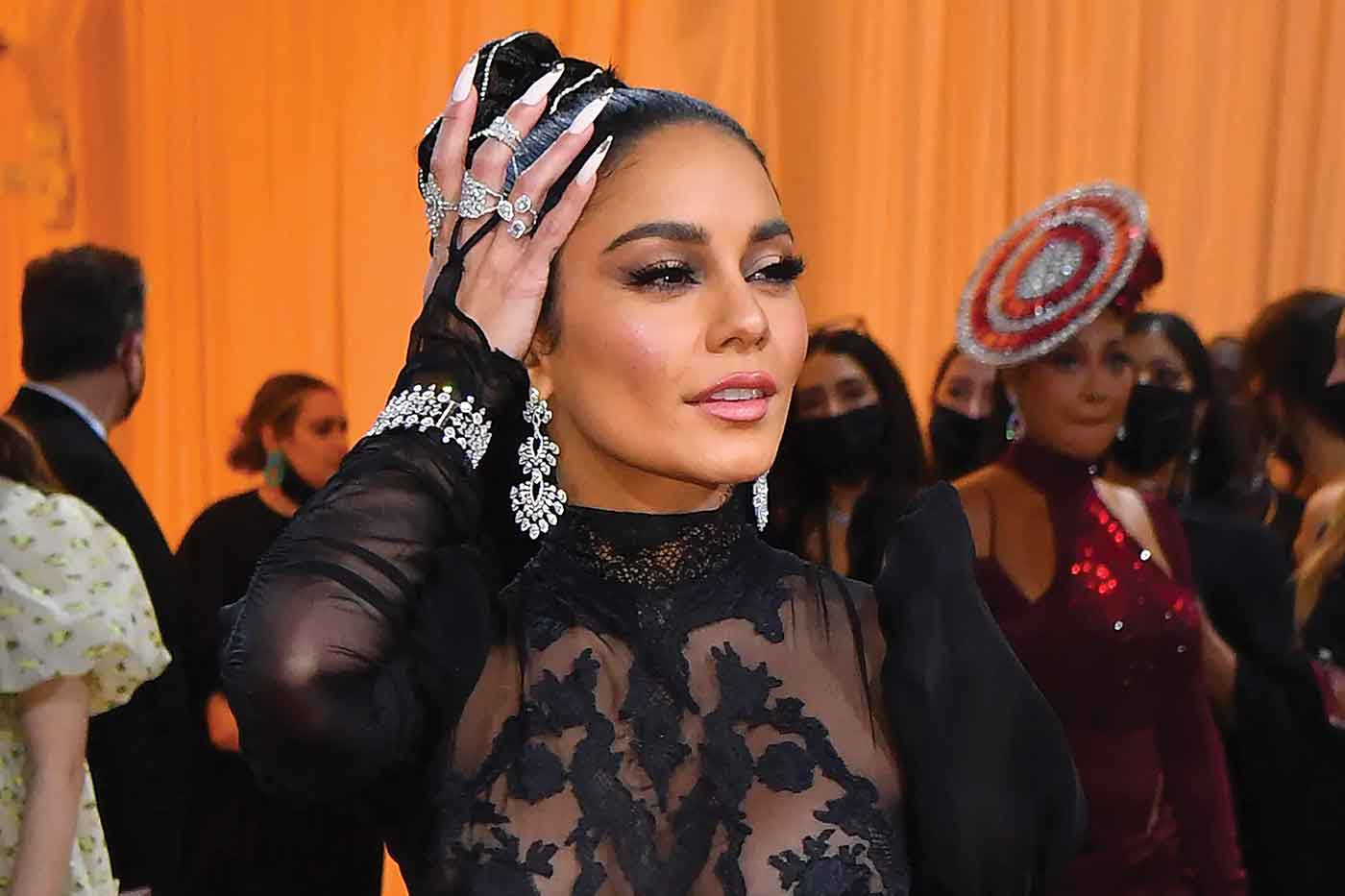 The Vogue-livestream co-host kicked off her hosting duties armed with extra-long nude nails. Her stiletto-shaped nails were filed to a sharp point tipped with silver gems that added some additional bling to her all-black look and diamond accessories.
Billie Eilish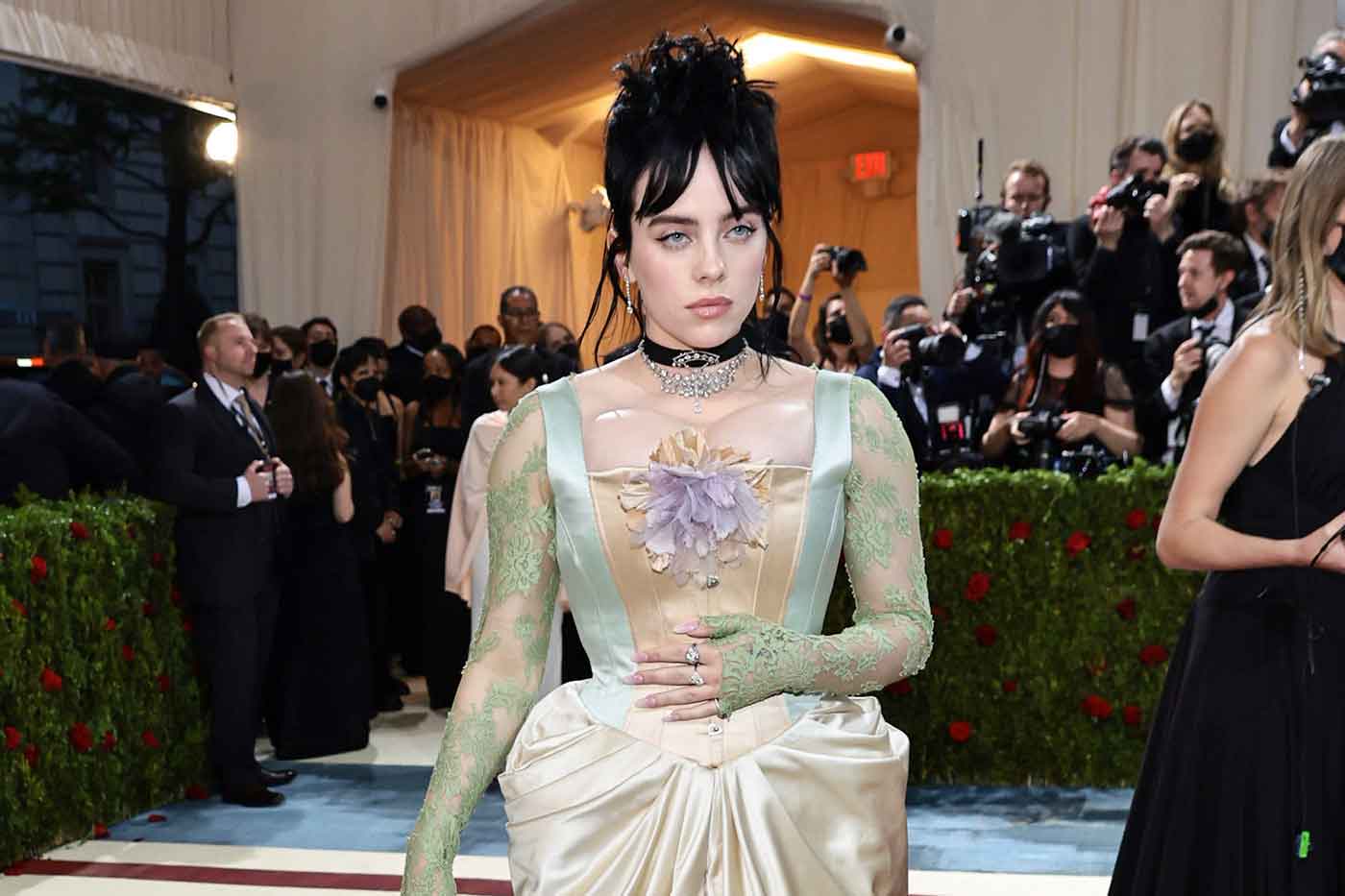 US singer-songwriter Billie Eilish arrived for the 2022 Met Gala ina custom Gucci corseted gown in pastel green and light gold. Billie wore eye catching ornate necklaces and chokers. Her hair was pulled into an updo with a few loose strands about her face, and her lips were nude giving effortless beauty vibes. Keeping with her look, her nails were in a classic French.
Megan Thee Stallion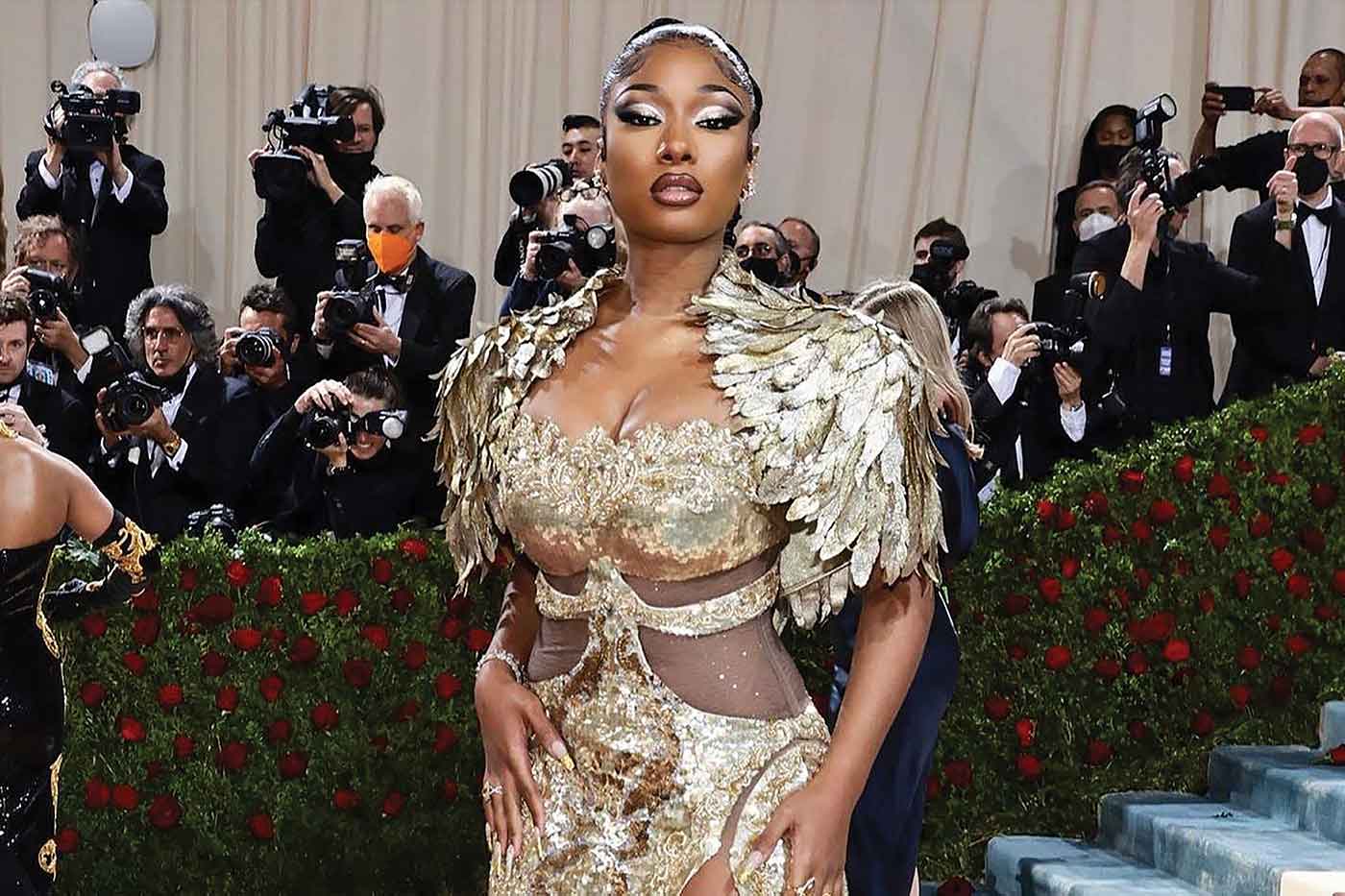 The rapper captured the gala theme in her sparkling Moschino gown.Megan's dramatic silver and black smokey cat eyes and boldly defined nude lips complemented her long golden lipstick-shaped nails, with sky blue accents by Coca Michelle.
Lena Situations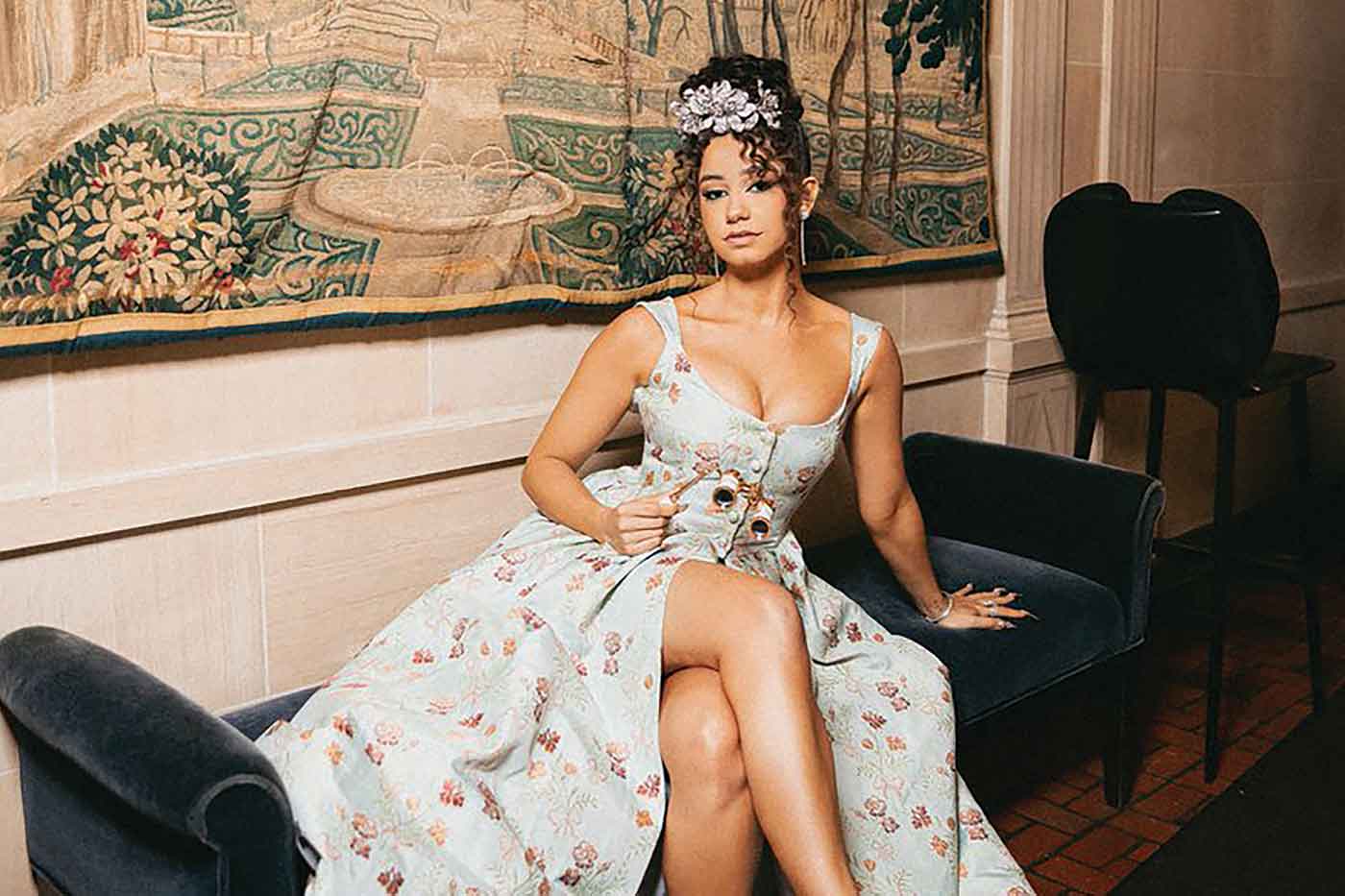 L.A.-based French influencer and YouTuber Léna Mahfoufmade her Met Gala debut this year. She wore an embroidered ball gown from the New York label Markarian, Jimmy Choo pumps covered in rhinestones, and a Bulgari tiara. Léna arrived on the red carpet with a metallic French manicure.Each nail had a dazzling jewel and was tipped in gold.