For styling pin straight lengths or voluptuous curls, these hairstyling and grooming gadgets are a 'must have' in your tool kit
Good styling and grooming hair products are key to a gorgeous hair style, whether trimmed them really short, keep long and luscious or at mid-length. But today, the market is flooded with products and gadgets, leaving the hairdresser confused over multiple choices.
StyleSpeak gets you the latest hair grooming and styling products that are making waves in 2021. Now's the time to tweak your tool bag.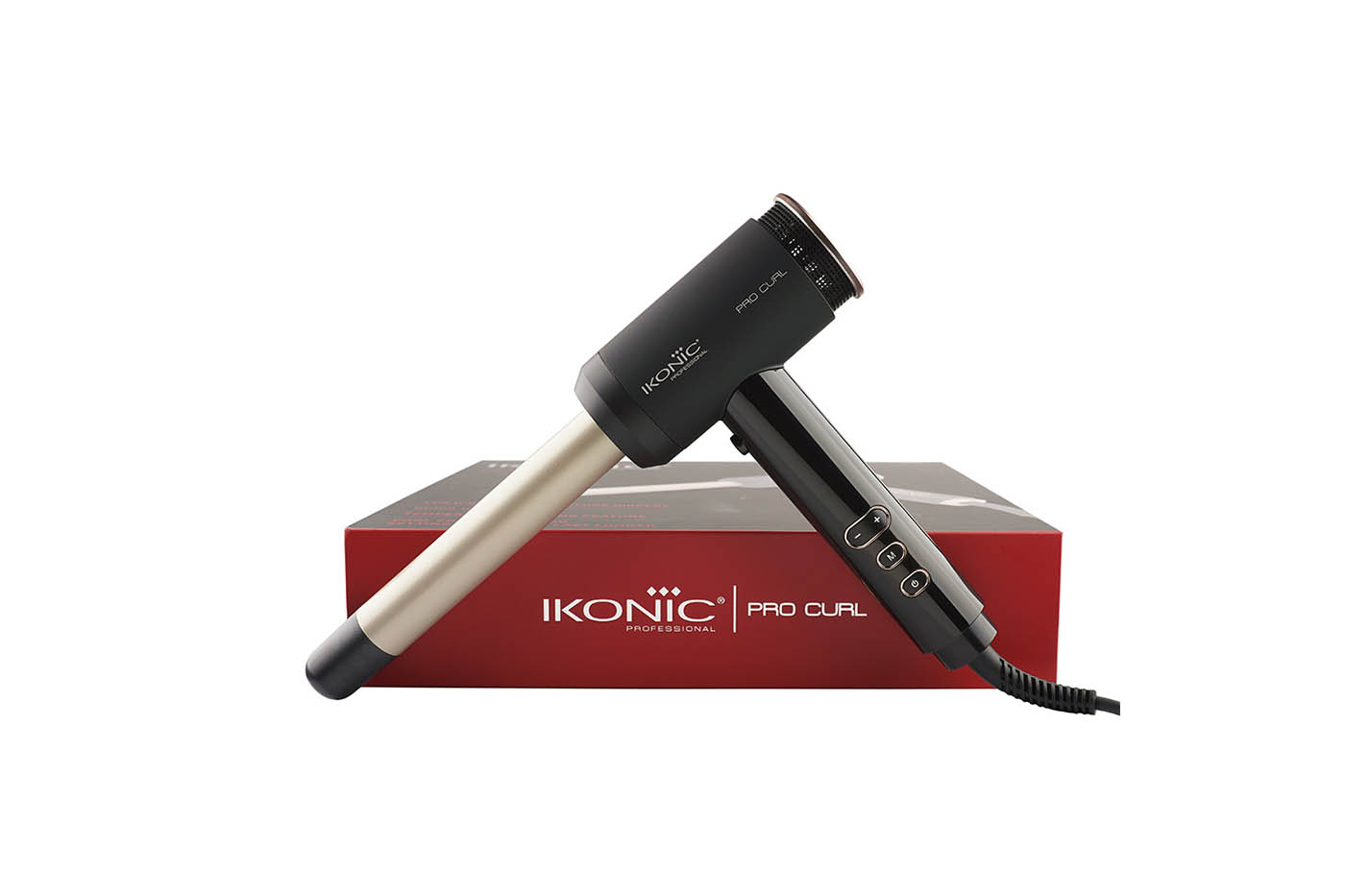 Pro Curl by Ikonic- A hairdresser's magic wand
Create beach waves like a pro with Ikonic's Pro Curl hair curling tong. This magic wand lets you wrap the hair for a perfect curl or wave without the clamp that traditional curling irons had. You can produce the desired hairstyle without tugging on hair or burning the scalp, as you can adjust the temperature according to your styling needs.
Now you don't have to wait for the ironing plate to heat up as the gadget has an instant heat up mode. The ceramic infrared plates do the job beautifully. In fact, you can set the temperature through the LCD digital display monitor for even heat distribution. And in case of overheating, the overheat protection allows the tool to shut down automatically. But the unique feature that makes this magic wand stand out is the cool shot option. It allows you to set those pretty curls for a longer period.
Hair Straightener from Berina – For a mirror like shine
Everyone uses a hair straightener to give that added sheen to straight hair or give a bounce and wave for a casual beach look. Check out Berina's latest straightener in the market – the Advance Nano tech Thermal technology Hair Straightener.
This revolutionary product uses one-of-a-kind NST (Nano Silk Technology) coated plate system and anti-static technology to deliver frizz-free hair. Built to offer instant styling, the gadget heats up in 30 seconds and can be used on dry and wet hair. What's more, the vibration on the heating plates helps in the straightening motion without tugging at the strands.
The unique moisture-lock function prevents volatility and retains moisture. Its touch panel display pad allows for ease in changing functions while using the gadget. So, get ready to make your clients' tresses sleek and straight in minutes without damaging them.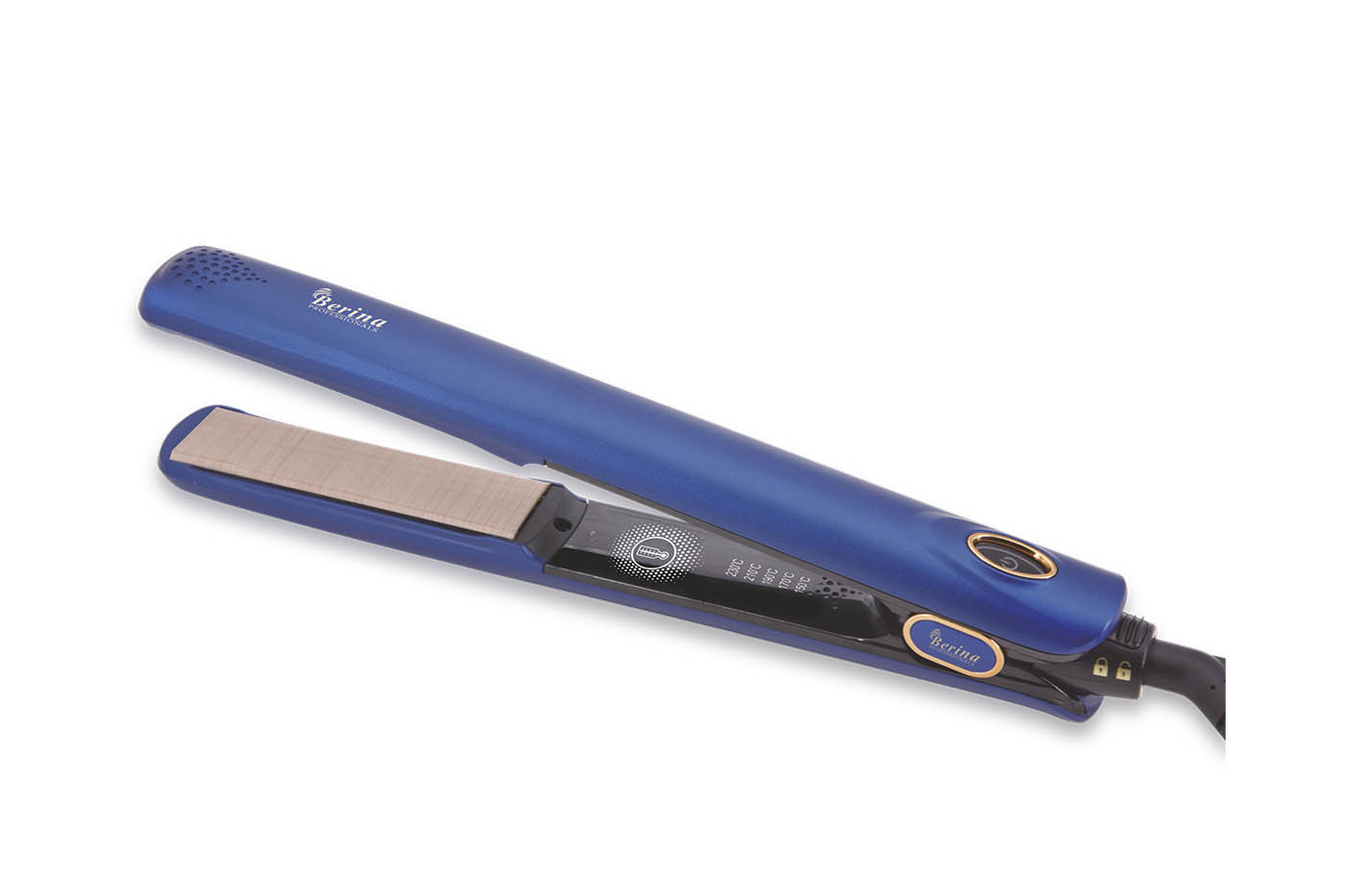 Andis Master Cordless Clipper – A barber's gem
Andis Company, a leader in barbering tools since 1922, offers the latest product in its kitty – the golden edition of its popular Master Cordless Clipper. This award-winning clipper is available in a blingy gold finish which adds to its style factor.
The Master Cordless has a powerful lithium-ion battery with a 90-minute runtime and is much lighter than its wired counterparts. Master Cordless blade adjusts from fine to coarse (000 – 1), allowing to trim, taper or fade the hair precisely. Its 'constant motor speed technology' ensures that the blade gives 7,200 strokes per minute during the entire charge-time, not stalling or dragging even in the thickest tuft of hair.
The clipper comes loaded with a premium charging stand to make your work station look neat and organised, along with five premium attachment combs. So, if you want to give your clients unique styling, this masterpiece should find its way into your kitty.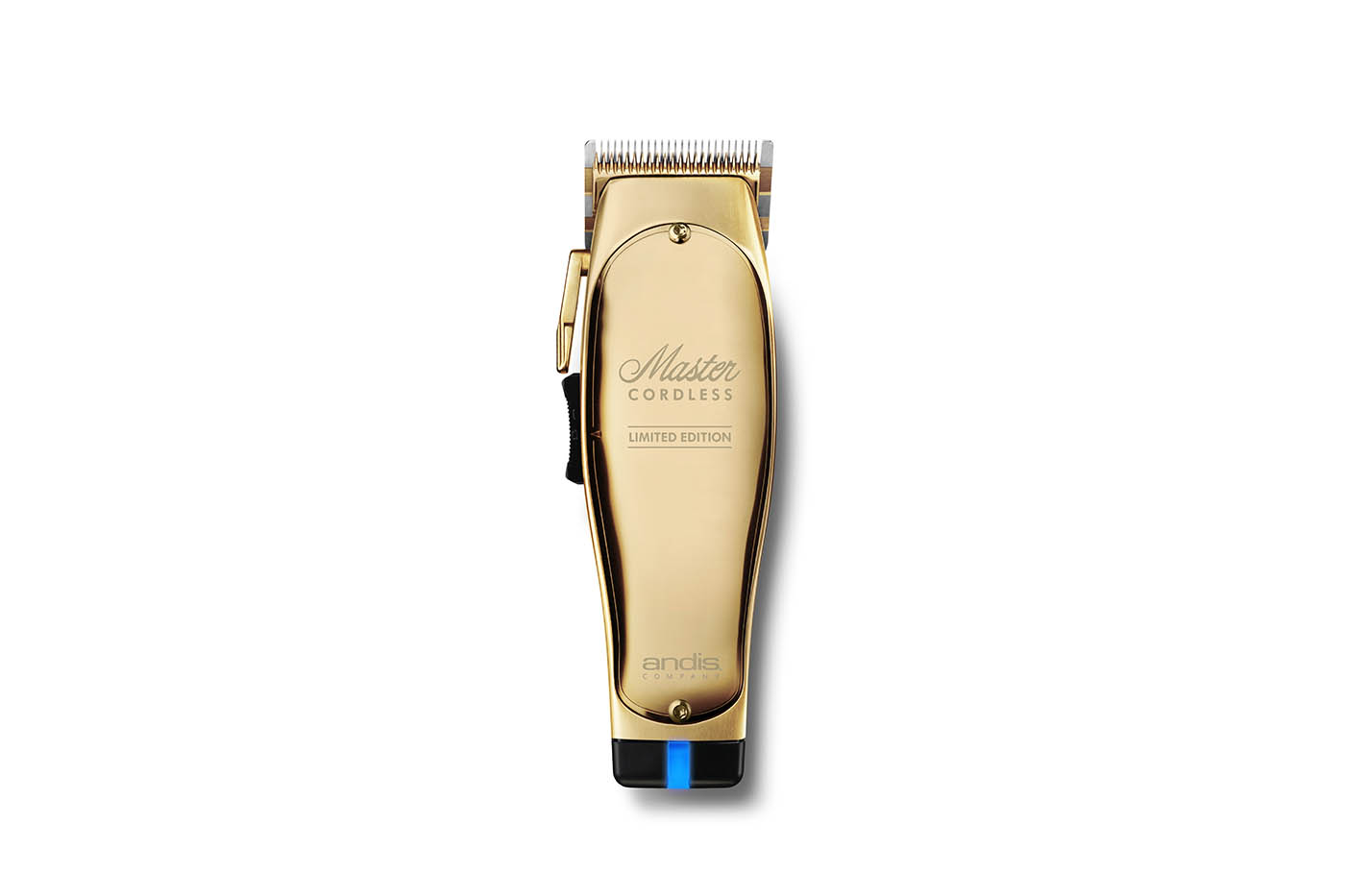 Mr Barber Ultima Shine Straightener – For razor sharp hair
Mr Barber is synonymous with innovation and style and has set international standards in the Indian beauty industry. Its latest creativity is the Ultima Shine Straightener. The light-weight and technologically advanced hair straightener works like magic for all those clients with Keratin and Rebonding treatments, ironing out all the creases and giving the hair the softness and shine like no other.
The Nano Titanium Technology keeps the tresses damage-free with the Nano-smooth 3D floating titanium plates offer anti-static. The fast-heating system with Heat Vent technology allows the temperature to range between 130º C – 230º C making it ideal for professional use. The ergonomic Soft Touch LED Illuminated handle with a 60 minutes Auto Switch Off Function allows for easy handling of the gadget.
VEGA Pro-Touch 1800‐2000W Hairdryer for the midas touch
The VEGA Pro-Touch Hairdryer is an essential arsenal in any hairdresser's kitty. With its deadly power AC motor with 1800‐2000W range, you can create any hairstyle you desire within minutes. It is equipped with 2 heat/speed settings, 2 Detachable Nozzles (Medium and Large), a Safety Automatic Overheat Cut-Out feature, and 1 cool shot button for cold air. The ceramic coated tourmaline grille allows for constant temperature that dries hair faster and also prevents it from over drying. What more could you ask from a hairdryer. Grab your piece today and transform the way you style your client's hair.
Velvetree Professional Hair Dryer for fuss free styling
Try out the latest gadget from Velvetree, a pioneer in hair products – The 2200-Watt Professional Hair Dryer. This professional hairdryer will give your clients smooth, shiny hair that dry in a jiffy. It has a 2 speed setting and 3 variable heat setting along with 2 Separate Switches – Hang up Loop and Detachable air-inlet grill. The innovative Cold Shot button prevents heat-induced damages to the hair, giving it lasting effects. So, if you want fuss-free hair styling, this is where your search stops.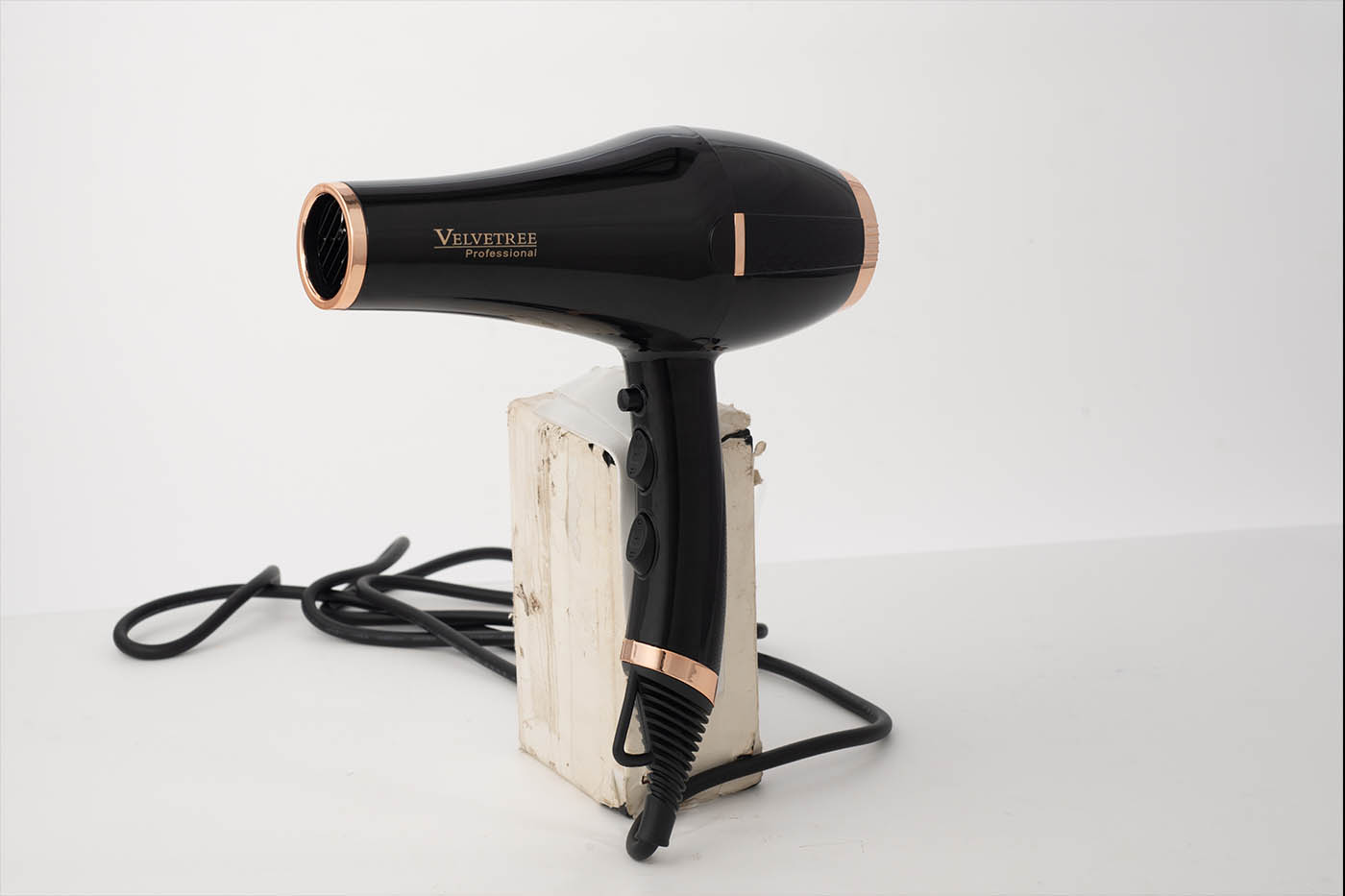 Kraftpro's Katana Scissor – For stylish cuts
Borrowing its names from the legendary Japanese sword, the Katana, this scissor is a barber's weapon for stylish and trendy haircuts with zero struggle. Slice through the hair with warrior like accuracy with these Japanese-made scissors. The robust razor-sharp stainless steel blades and ABS plastic handles give it the right balance between feel, weight, and cutting dynamics. Don't miss out the skull head on the handle that adds to the warrior elegance. So, get ready to unleash the ancient warrior within you.
These are some of the iconic products of 2021 that are transforming the mane game. So, whether you are a seasoned hair professional or just starting out in the industry, load up your kit with these perfect gadgets.